One of the most beautiful and special things about the UK is its walking trails, whether you're exploring the lush green countryside or rural landscapes. Unfortunately, that means our urban spaces and cityscapes often go undiscovered. At Wired For Adventure, we think that's a real shame, because a UK city walk often boasts fantastic views, encounters with history, and a much-needed boost in middle of a long working week.
To help you plan your next (or even your first) UK city walk, we've got together with leading footwear brand ECCO to offer up seven of the best urban routes to try. ECCO specialises in sustainable, comfortable, quality shoes that will take you on any adventure, on or off the beaten track. More on this at the end of your guide.
From London to Glasgow, Belfast to Coventry, you're sure to find a city walk to suit. We've even picked out the ideal sights to snap on each route.
1. Kew Gardens to Richmond Park, London (England)
Distance: 7.8 miles
Duration: 4.5 hours
Wind your way through London's history with this route from Kew Gardens to Richmond Park. Start at Mortlake, take in Kew Palace, and enjoy views from the top of Richmond Hill. This city walk also includes picturesque sights of the Thames, as well as a chance to chill at the Terrace and Buccleuch Gardens.
Photo op: It's got to be in front of the majestic Kew Palace, once home to King George III and Queen Charlotte.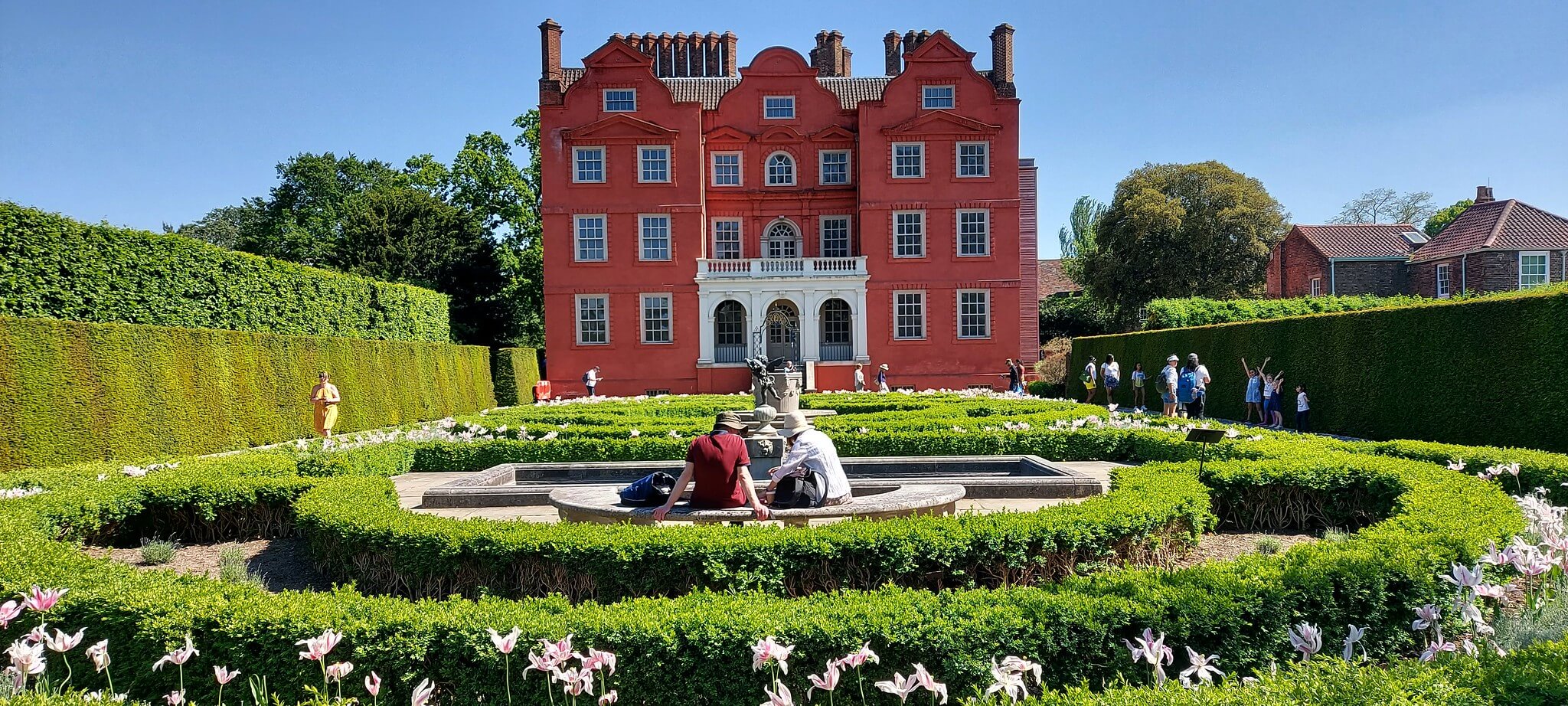 2. The Glasgow Necropolis, Glasgow (Scotland)
Distance: 2.5 miles
Duration: Under 2 hours
This 37-acre cemetery provides a perfect panorama of Scotland's second city, but also lets you unearth many fascinating stories of the near 50,000 souls buried there.
Walking among 3,500 monuments, you'll find extraordinary architecture around every turn and opportunities for quiet contemplation too. Be sure to head to the top of Necropolis Hill. Here, you'll not only see the impressive John Knox Monument, you'll also benefit from views right across Glasgow on a clear day.
Photo op: At the top of Necropolis Hill of course – we think it's well worth the effort! 
3. Brunel's Footsteps, Bristol (England)
Distance: 3.5 miles
Duration: 2.5 hours
Isambard Kingdom Brunel is one of Britain's greatest engineers. And on this walk through Bristol, you can follow in his historic footsteps, starting at the Old Station, Temple Gate and ending at the iconic Clifton Suspension Bridge.
But it's not just Brunel's story that you'll enjoy on this city walk. The route also takes in Bristol Cathedral and College Green, as well as boasting stunning views of the River Avon.
Photo op: There's only one spot we could pick on this walk – Clifton Suspension Bridge, especially as you approach it towards the end of your route.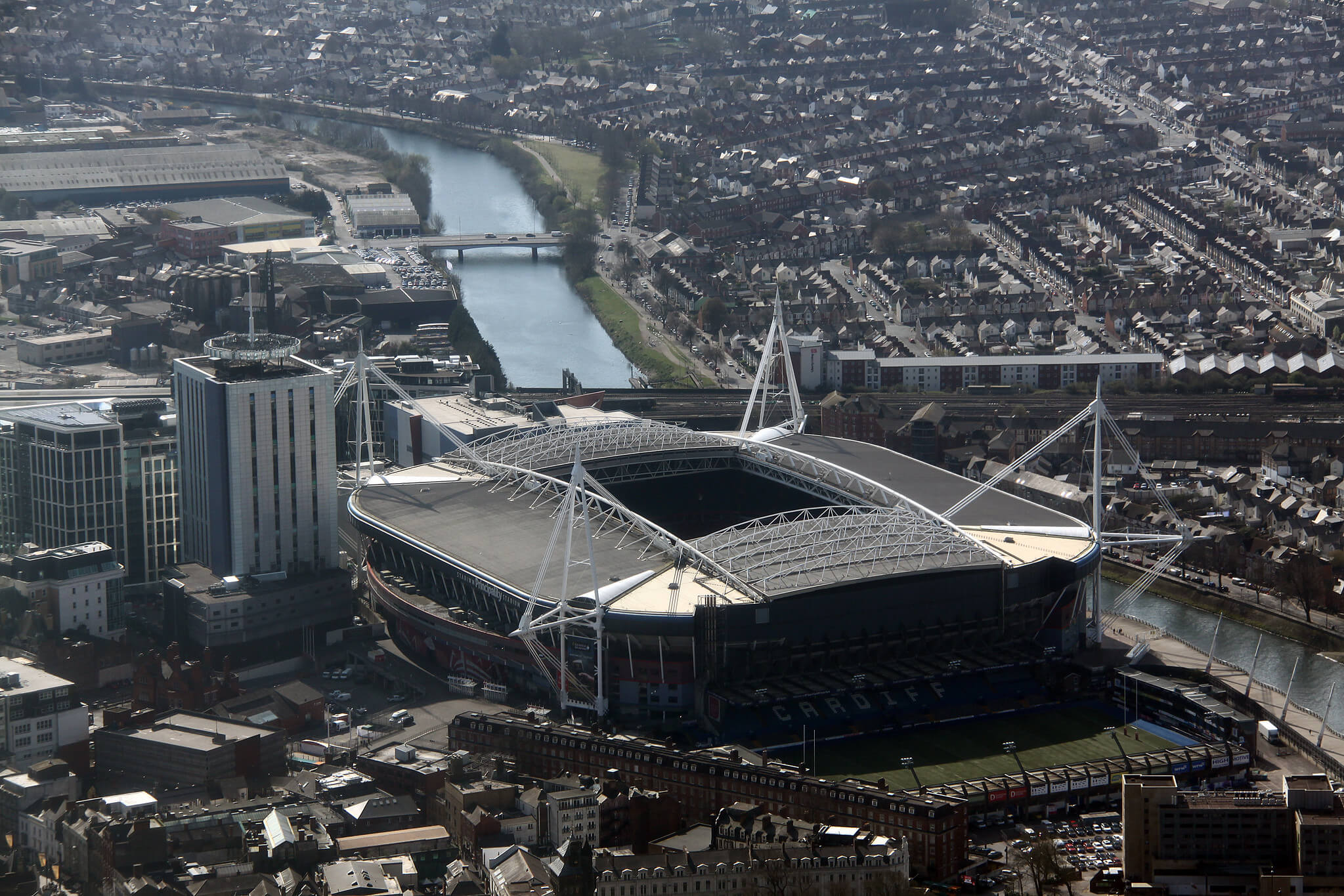 4. Centenary Walk, Cardiff (Wales)
Distance: 2.3 miles
Duration: 1.5 hours
This gentle stroll through Cardiff takes in plenty of the Welsh capital's historic landmarks, including the Millennium Stadium, City Hall (with its 60m high Clock Tower), and St. David's Cathedral.
A stop at either Friary Gardens – where you can see a statue of the 3rd Marquess of Bute – or the Royal Arcade (Cardiff's oldest shopping area) provide the ideal chance to unwind. And for the ghost hunters among you, a visit to New Theatre could even lead to a sighting of the infamous Grey Lady…
Photo op: If you're anywhere near Gorsedd Gardens as the sun begins to set, get your phone out – you'll be spoilt for choice. 
5. York City Walls, York (England)
Distance: 2.6 miles
Duration: 1-1.5 hours
The shortest UK city walk on our list is a route around the perimeter of the old city of York. Park up on Nunnery Lane and stroll past York Minster, Micklegate Bar, and Clifford's Tower, as well as crossing Lundal Bridge.
You'll find river views, cafés, and lots of places of interest to enjoy along the way too!
Photo op: York Minster is one of the UK's most spectacular buildings, so make sure you stop here for a snap or two.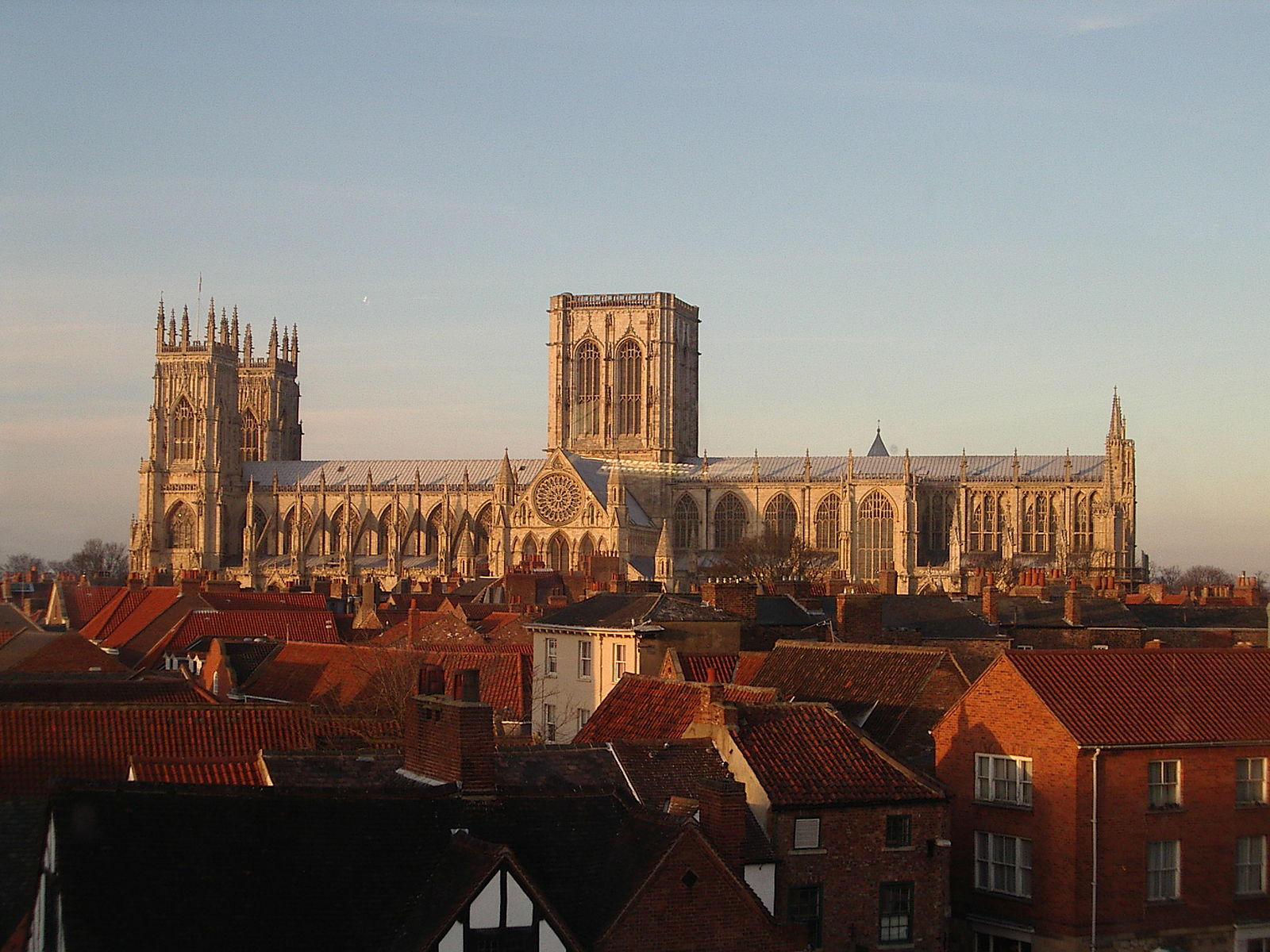 6. Cave Hill Trail, Belfast (Northern Ireland)
Distance: 4.5 miles
Duration: 3.5 hours
One of the more challenging city walks on our list, this route to the summit of Cave Hill in Belfast takes in 368m of elevation and 3,000 years of history.
The circular trek begins at Belfast Castle and includes a series of fantastic panoramas across the city. It really is a mandatory route for anyone living in, living near, or visiting Belfast.
Photo op: At the top of Cave Hill, you'll probably get the best views in the whole of Northern Ireland.
7. Brandon Reach Nature Reserve, Coventry (England)
Distance: 4 miles
Duration: 2.5 hours
Just a stone's throw away from the Wired For Adventure office, you'll find this route to the south-east of Coventry city centre. Starting at the Brandon Marsh Visitor Centre, you'll amble through woodland and marshland on the edge of an urban sprawl.
One for those who love a spot of wildlife watching, this city walk provides plenty of opportunities to see butterflies, woodpeckers, wading birds, and even grass snakes – especially when you reach Piles Coppice.
Photo op: As soon as you enter Piles Coppice, get ready to take your very own epic wildlife shots.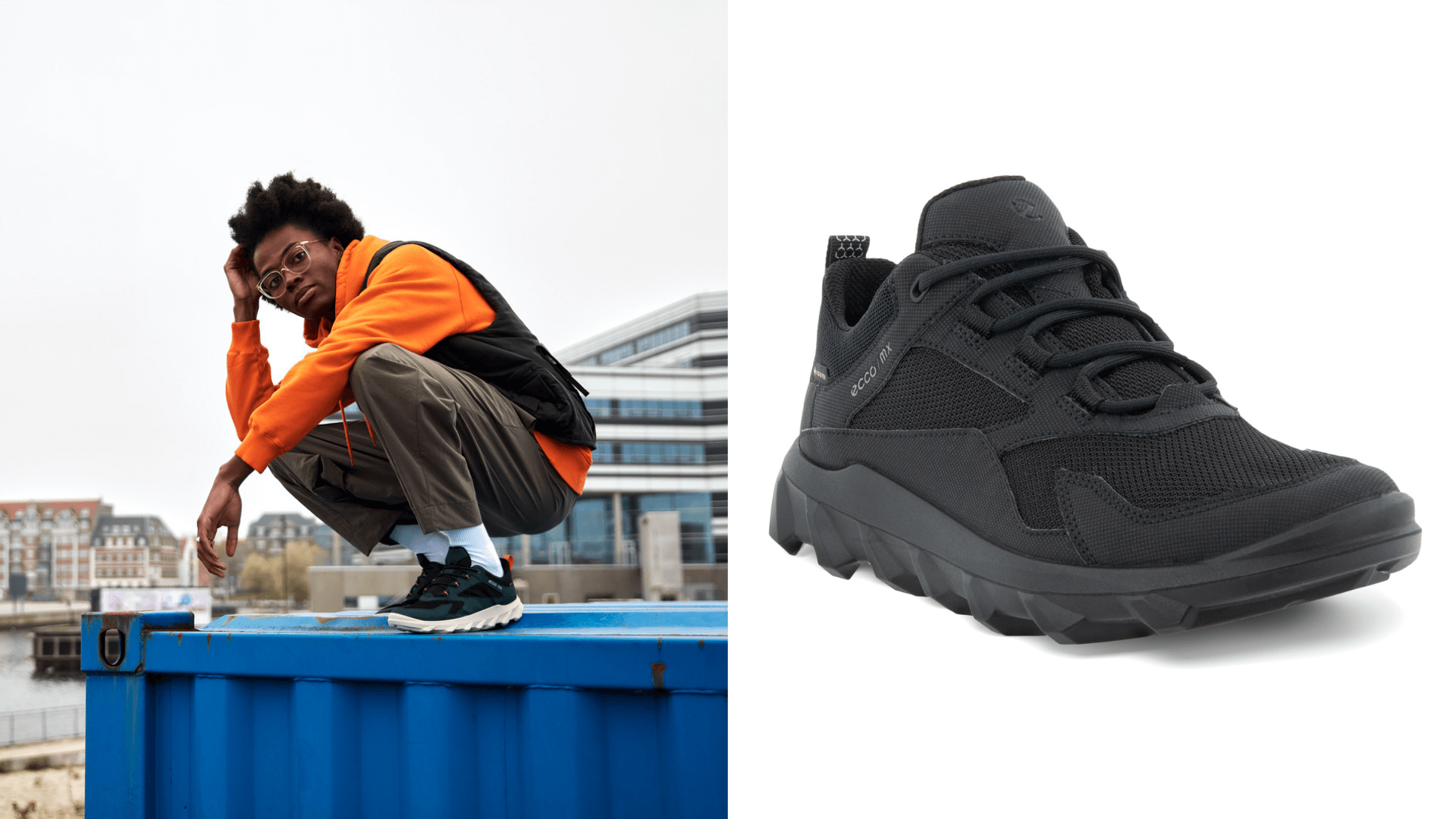 A perfect companion for the best UK city walks
ECCO know a thing or two about helping you get to grips with the outdoors. And they've certainly come up with footwear that's ready to match your adventurous ambitions.
Their lightweight MX range has been crafted from premium textile and benefits from what ECCO calls GORE-TEX Technology: a waterproof, breathable fabric that repels water and is sure to give you lots of confidence should any of your UK city walks turn a bit soggy.
You get other innovative features too, like ECCO FLUIDFORM™, an innovative direct injection process that means the shoe moulds to the shape of your foot, while a rugged outsole (with multi-directional grooves) provides added grip, stability, and support. Looks like you've just found the perfect companion for your next urban adventure!
Pictured above, ECCO's MX range is available for men and women. Learn more at ecco.com.