When it comes to rugged, beautiful, and challenging locations for wild backpacking adventures, nowhere in the UK really compares to the Scottish Highlands and Islands.
Some adventures in Scotland are more popular than others. Many are more easy to access than others. Some require more planning than others. But here at Wired For Adventure, we wanted to focus in on Scotland's more remote, inaccessible locations – ones that are only reachable on foot and are perfect for your next wild backpacking trip.
There are few more liberating and exciting things than packing your backpack up and heading out to a new place with unspeakably good views. That's why we've partnered up with publishers Cicerone to list five of the best Scottish wild backpacking adventures.
Even better, these routes are just a taster of what you can enjoy in the book, Scottish Wild Country Backpacking. Inside, you get 30 weekend and multi-day routes around Scotland split into handy regions, as well as all the information you need to plan your next backpacking adventure.
Find out more about Scottish Wild Country Backpacking at the end of your guide. But first, let's take a look at five fantastic Scottish wild backpacking adventures.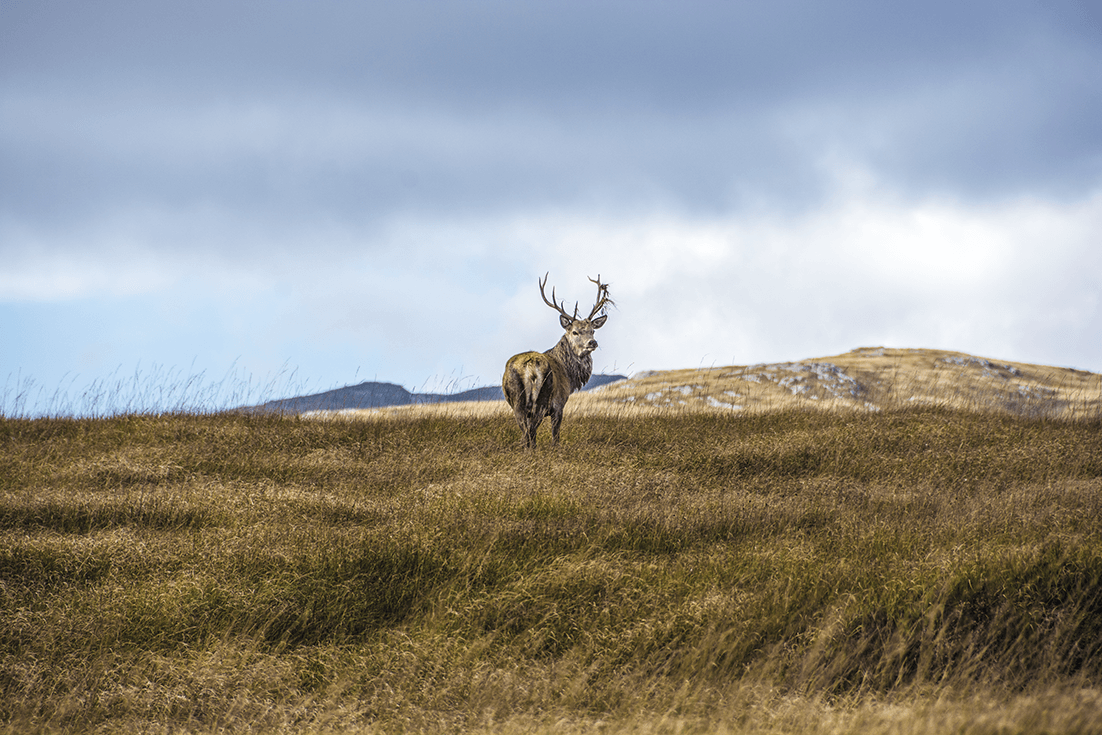 1. The west coast of Jura (West Highlands and Inner Hebrides) 
Distance: 31 miles
Duration: 3-4 days
Jura contains some of Scotland's wildest coastline. Glacial cliffs, white-sand bays, and remarkable geological features are found throughout this tough – but rewarding – 3-4 day walk along the island's entire northwest coast.
You'll find no roads or permanent habitations on this route. But what you will see is unreal wildlife and staggering vistas at every turn. And despite the rocky, uneven paths, both camping and bothying options are excellent when you need to stop for the day and rest up.
2. Ben Avon and Beinn a' Bhuird (Central and Eastern Highlands)
Distance: 31 miles
Duration: 2 days
If you're looking for a wild backpacking adventure filled with opportunities for hill and mountain walking, this route across Ben Avon in Cairngorms National Park is the one for you.
Along the 31-mile route, you may see owls, Golden eagles, dippers, and other birds that use the gorgeous River Avon. You'll also have the chance to visit the remains of a World War II training aircraft on the walk's second mountain pass, Beinn a' Bhuird.
More accessible than other walks on this list, the trip starts and ends in Tomintoul, a charming village with eateries to welcome weary travellers. Take the Glen Avon Hotel, which has an open fire that's sure to hit the spot when temperatures fall this autumn and winter.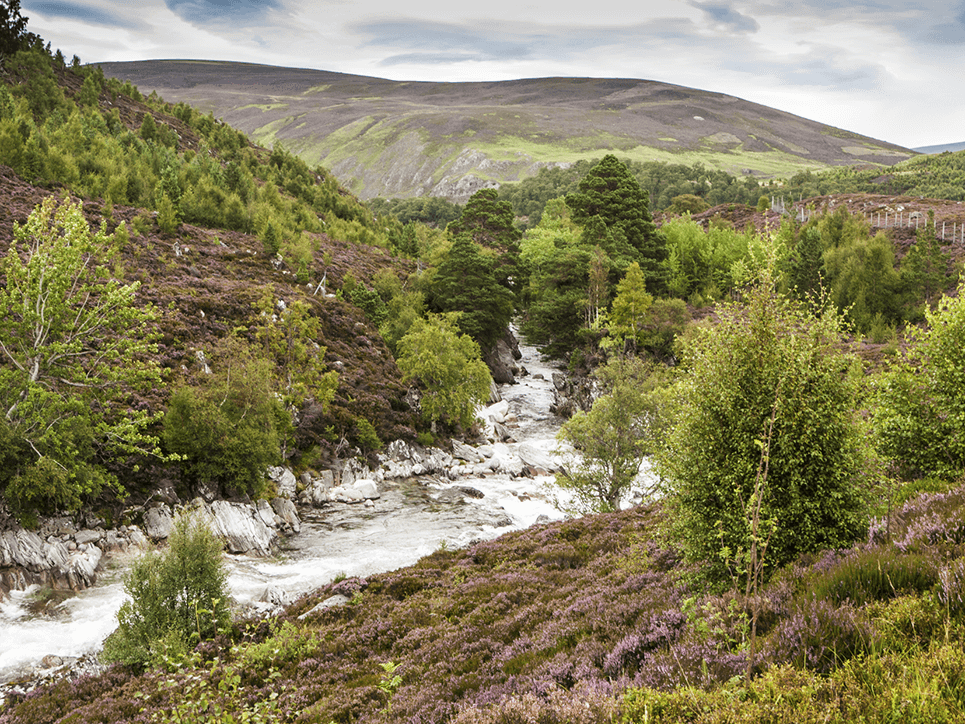 3. Coulin Forest (Northwest Highlands)
Distance: 22.5 miles
Duration: 3 days
Ideal for those after a (really) quiet wild backpacking adventure, this route is one of the easiest on our list. Mostly on tracks and with only small amounts of off-path navigation and straightforward scrambling, this walk feels like something of a well-kept secret.
Starting and finishing at Achnashellach Station (accessible from Inverness), this backpacking journey takes in some spectacular Caledonian scenery, heads along improbable crags, and passes some of Scotland's finest stalkers' paths.
You'll also find the excellent Coire Fionnaraich bothy en route – an ideal base at the end of Day 2.
4. The Postie's Path and the Coigach group (The far north)
Distance: 20.5 miles
Duration: 3 days
This 3-day wild backpacking adventure combines sea and summit as you take on rugged, historic coastal paths and climb Ben Mór Coigach (870m).
Even better, this area of the country is the Scottish Wildlife Trust's largest reserve. And on this remote route, you're more likely to see red deer, frogs, and Golden eagles than you are other adventurers.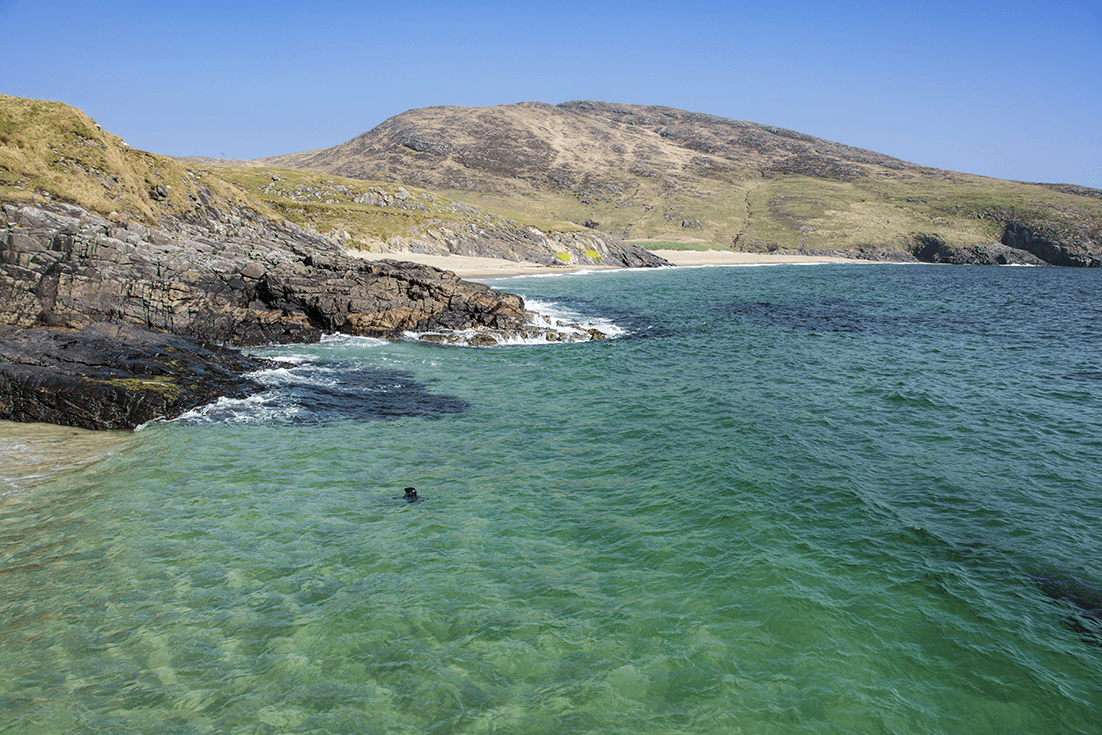 5. A circuit of Mingulay (Outer Hebrides)
Distance: 8 miles
Duration: 5-6 hours
By far the shortest backpacking adventure on our list is a circuit around the island of Mingulay. 12 miles south of Barra, Mingulay has been uninhabited since 1912, making it the perfect location for a spot of wild camping and taking things slow.
This route covers pretty much the island's entire coastline and even takes in its highest point (Càrnan – 273m). It also boasts spectacular views along every inch of the walk and even offers you the chance to spot grey seals on the beach at Bàgh Mhiùghalaigh.
Let's face it: if you're starting and ending your adventure at a place known as the 'warden's bothy', you know you're in for an awesome experience…
Get ready for your next wild backpacking adventure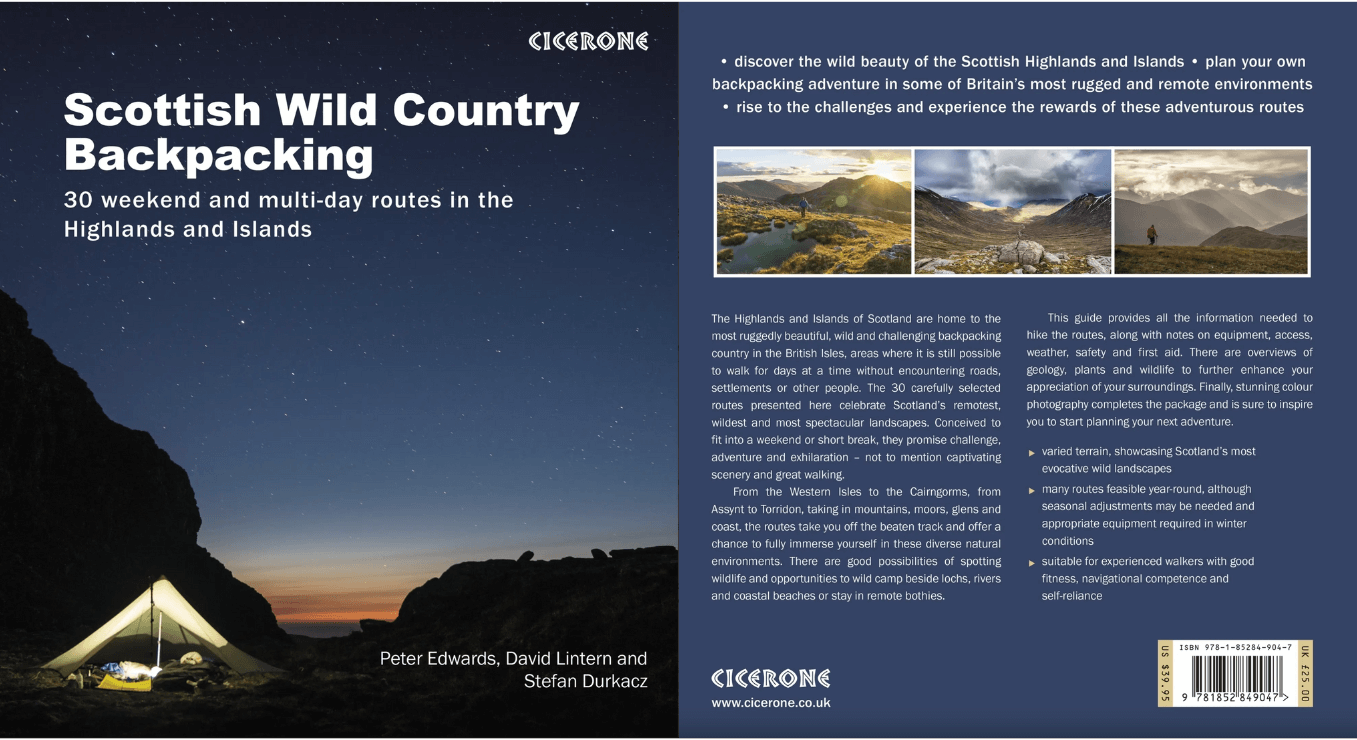 If these routes have whetted your appetite for a wild backpacking adventure in Scotland, then Scottish Wild Country Backpacking is the book for you.
Packed with 30 adventures to try, it's the perfect gift for any backpacker who wants to challenge themselves and reach new heights (in more ways than one). Split into five sections, all the routes require at least one night out and come with a full itinerary for each day.
Equally impressive is the way the book helps with the more practical elements of a wild backpacking adventure. So, there's sections on getting to Scotland, the ideal gear and kit to take, and even the joys of backpacking with a furry companion…
We also love the fact that Scottish Wild Country Backpacking comes complete with free downloadable GPX files for either your smartphone or GPS device. That means the routes are always accessible to you – wherever you are and whenever you need them.
Get your copy of Scottish Wild Country Backpacking by visiting cicerone.co.uk.