If you're heading to America in search of some splendid trekking opportunities then you could do a lot worse than visit the Pacific Northwest state of Oregon that promises a blend of laid back city life and a rich variety of landscapes, perfect for days spent outdoors.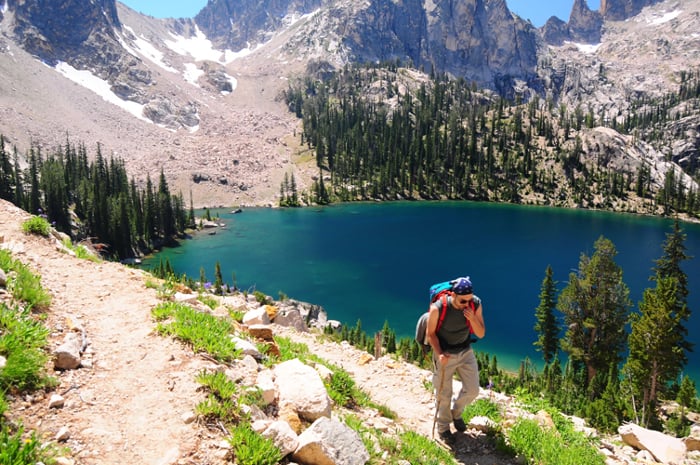 Hillsides, forests, deserts and lush green meadows, comprise the majority of trekking routes throughout the state and from the Cascade Mountains to Crater Lake, you'll find no end of choice if you're looking for some tried and tested tracks.
Below are just a few of the best trails that Oregon has to offer and if you're a fan of pine-scented mornings and the cool chill of a misty waterfall then you've certainly come to the right place.
Mount Hood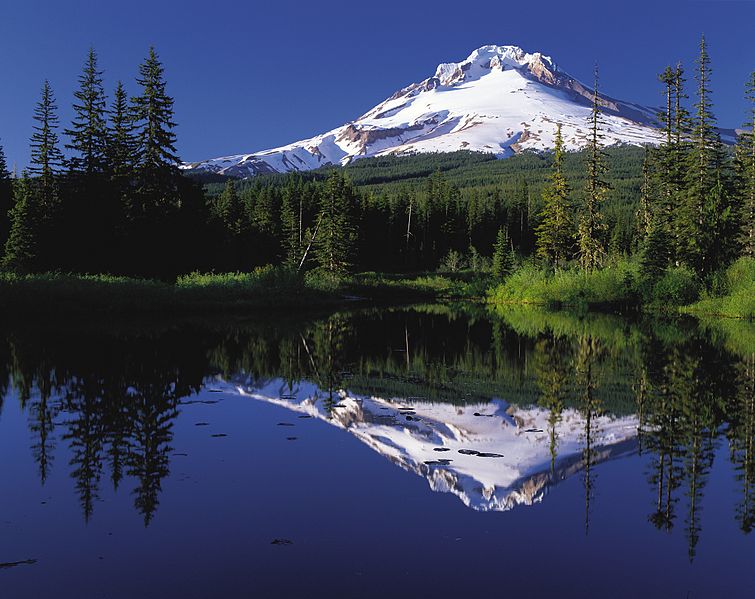 Rising to over 11,000 feet, Mount Hood can be found around 50 miles from Portland and is considered to be the highest point in the whole of Oregon. Trails on and around Hood's volcanic slopes include the Timberline Trail which stretches for just over 40 miles, 11 of which correlate with the Pacific Crest Trail. Expect to find plenty of stream and canyon crossings as well as several vertical ascents.
Best time of year to hike: July through to the middle of October.
Wallowa Lake State Park
This one time gold mining area has been attracting visitors for years and you'll find numerous wilderness trails criss-crossed throughout the park. Dominated by mountains you'll find some excellent trails at the southern end of the lake with The Eagle Cap area promising some exquisite wildlife encounters whilst you walk.
Best trails include: Chief Joseph, Aneroid Lake and West Fork all of which feature essential Oregon wilderness as well as amazing foliage come the autumn.
Oregon Dunes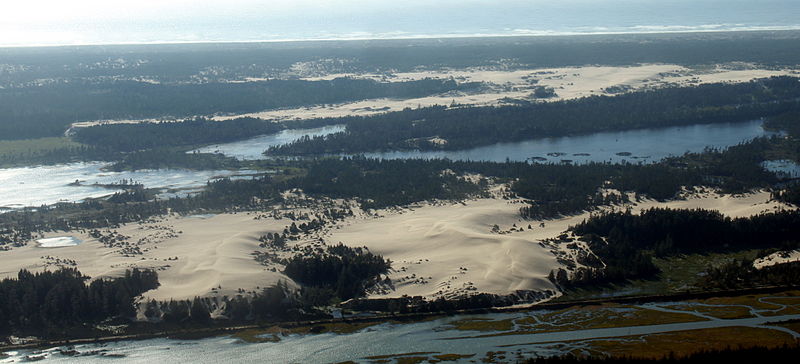 Designated as a national recreation area and occupying around 40 miles of Pacific coastline, the Oregon Dunes are ideal for walking across vast expanses of windswept sand and making shelter amongst the huge slopes that tower to some 500 feet. The Carter Dunes and the Eel Creek trails are amongst the most popular but as this is such a vast area it's difficult to pin down anything else too specific. The lack of shade presents a problem with the sun during the summer so best time of year to visit is either side in the spring or autumn.
Lewis & Clark Park
Anyone who's got plans to hike in America must have heard of Lewis & Clark at some point during their research and if you haven't then a visit to Oregon's Lewis & Clark Park will no doubt fill you in on all the details. Situated at the westerly entrance to Columbia River Gorge this is the place to come if you're a fan of flatish elevation and loads of places to rest, relax and picnic after a good day's walk. The trail at Broughton's Bluff is well worth the effort and a dip in Sandy River is the ideal means to cool off after a visit during the summer months.
Crater Lake National Park

Situated in the south of the state and considered to be one of the oldest national parks in America (the 5th), Crater Lake has been formed within the once whole caldera of the stratovolcano Mount Mazama. Numerous hiking trails can be found within the realm of the park most of which offer some awesome views over the lake. 
Best trails include: Cleetwood and Rim Drive as well as the foothills of Mount Scott.
Nehalem Bay State Park
If you're hoping to combine beach with mountain trail then look no further than Nehalem Bay State Park which promises the best of both worlds as well plenty of pine-scented mornings thrown in for good measure. Located around 90 miles from Portland and stretching along the entirety of a 4 mile sand spit, Nehalem Bay has become a 'must visit' spot on the Oregon map and although you won't find much in the way of a challenge there are several miles of trail available with some truly beautiful bay views.
If you're looking for an outdoor American adventure then checking out Oregon or any other state on the Pacific Northwest coastline is an excellent place to start. Trekking really doesn't get any better than this and if you're into Pacific views, huge sand dunes and plenty of pine-covered hillsides then welcome to paradise.
Chris can't wait for next April when he takes his family from San Fran to Seattle with plenty of walking trails and cosy coastal cafés in between.