While the United Kingdom may not be home to the tallest mountains on the planet, there's certainly no shortage of opportunities for beautifully-scenic hikes across the many regions of the British Isles.
There is, however, just one problem. Although it may be famed for its rural wonders, the UK is in fact infamous for its unpredictable, and generally quite cold, weather. Traversing its many picturesque routes certainly can be an enjoyably challenging experience, but as any hiker knows, the most important prerequisite for a rewarding, hassle-free hike, is dressing for the occasion.
For this very reason, Wired for Adventure has partnered with leading outdoor clothing brand, Keela – to ensure that you know exactly where to find the perfect attire for your next expedition. (To see two of our top picks from Keela's range of garments, head to the end of this guide.)
Together with Keela, we've created a list of four of our favourite UK hiking routes. There's something there for everyone, whether you're a beginner or an expert hiker. So, without further ado, let's jump right in.
1: Causeway Coast Way, County Antrim – Northern Ireland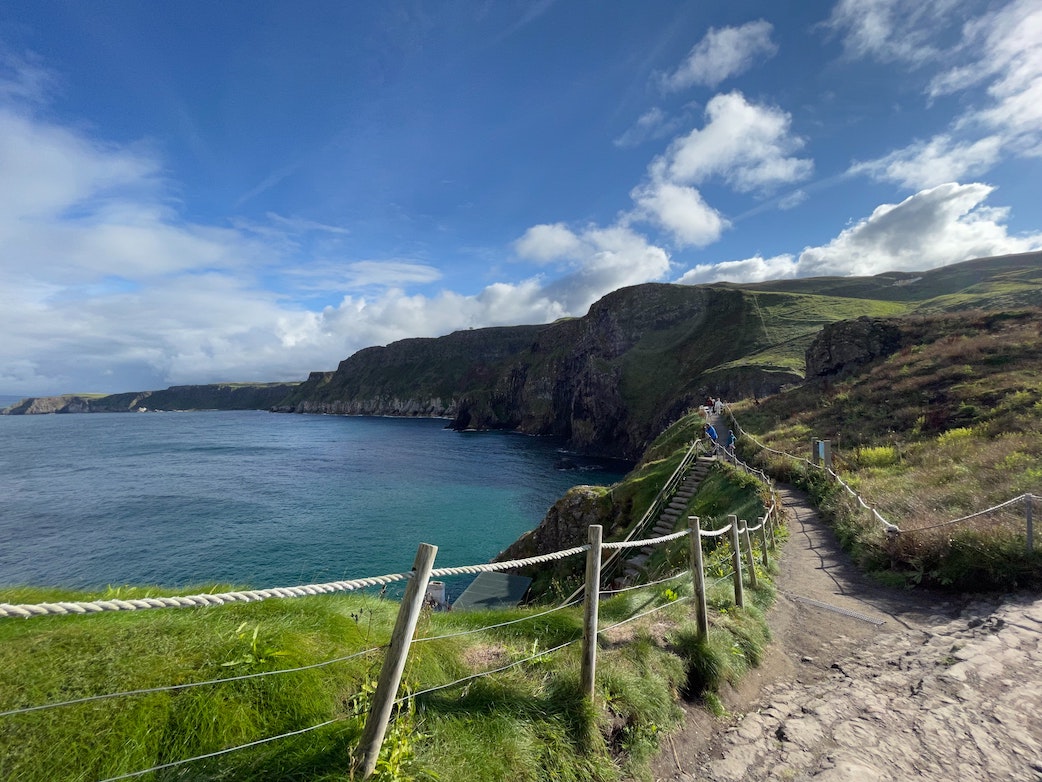 Image credit: Photo by Zeynep Elif Ozdemir on Unsplash
Passing by the spectacular vistas of the Giant's Causeway, its towering columns of basalt standing tall against the backdrop of the Irish coast, Causeway Coast Way is a 33-mile expedition that simply cannot be missed.
This trail will take you from the upmarket tourist town of Portstewart to the quaint seaside dwellings of Ballycastle. Along your route, you'll pass through Coleraine, Portstewart, and Portrush, as well as Bushmills – home to the famous Old Bushmills Distillery. It'd simply be rude not to stop off for a warming chaser of whiskey on the way through, wouldn't it?
This route's terrain varies between cliff edge paths to causeway stone, so be sure to bring appropriate footwear and a protective jacket to shield you from the ocean winds.
Difficulty: The Causeway Coast Way is a moderately-challenging coastal walk, suitable for most experienced hikers.
Time: It takes a walker of average fitness around 2-3 days to complete this trail. However, if you don't fancy the full trek, routes from Portstewart to Bushmills and other nearby towns can be completed in one day.
2: Mam Tor Circular Walk, Peak District – England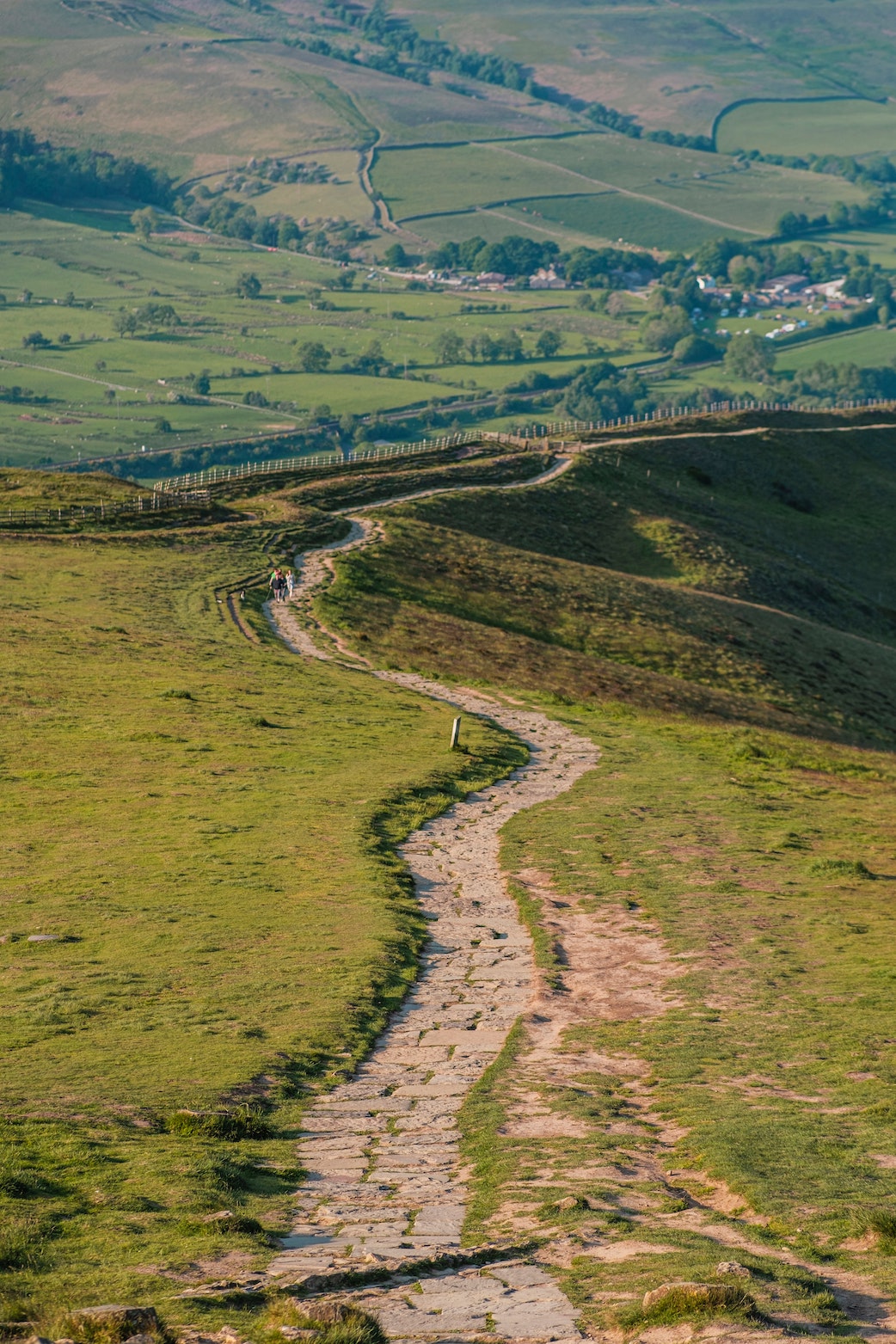 Image credit: Photo by Jack Plant on Unsplash
There's no shortage of beautiful trails across the many hilled regions of Derbyshire's Peak District. The Mam Tor Circular walk, a 3-mile route in total, offers stunning panoramic views of the beautiful British countryside. Interestingly, Mam Tor translates to 'Mother Hill' in Celtic, so-called because frequent landslips have resulted in the formation of many other mini-hills around it.
Mam Tor's terrain can get pretty muddy depending on the weather. This particular route also contains stone steps to the summit, so all-terrain footwear will certainly help to make your life easier.
Lastly, if you're an early riser, Mam Tor is a fantastic place to trek at dawn, its breathtaking views made ever-sweeter by the golden morning light.
Difficulty: This trail is considered moderate by most sources, but it does contain some steep inclines, gates, and stiles. The Mam Tor Circular Walk is suitable for beginners with average fitness levels.
Time: A moderately-fit hiker could tackle Mam Tor's Circular Walk in around 1-2 hours.
3: Scafell Pike, Lake District – England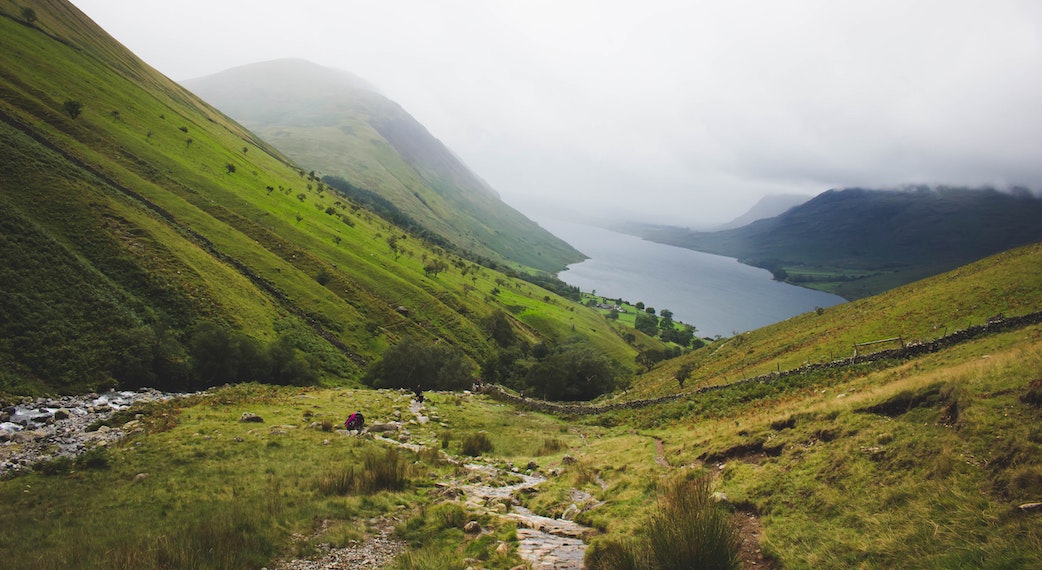 Photo by George Bannister on Unsplash
England's tallest mountain, Scafell Pike, towers above the majestic vistas of the Lake District – a popular vacation spot best known for its glacial ribbon lakes, rugged fell mountains, and historic literary associations.
The easiest way to reach Scafell Pike is the direct trail via Brown Tongue from Wasdale. While some routes are well suited to people that just want to reach the summit, they only really scratch the surface of what Scafell Pike has to offer. Longer routes embrace the full extent of the many nuances along this epic mountain range but may be more challenging for beginners.
Scaffel's terrain is varied, a mixture of rocky summits and narrow cols, buttressed by a range of towering crags and deep gills, so be sure to arm yourself with the appropriate gear.
Difficulty: Anyone with moderate levels of fitness and suitable equipment can climb Scafell Pike, but should be prepared for tough, steep inclines. However, if you fancy something a little more adventurous, there are a range of longer, more challenging routes to tackle, such as the Corridor Route from Borrowdale.
Time: Scaffel Pike takes around 3-4 hours to climb in total, varying depending on fitness levels, weather conditions, and your choice of trail.
4: Pen y Fan, Brecon Beacons – Wales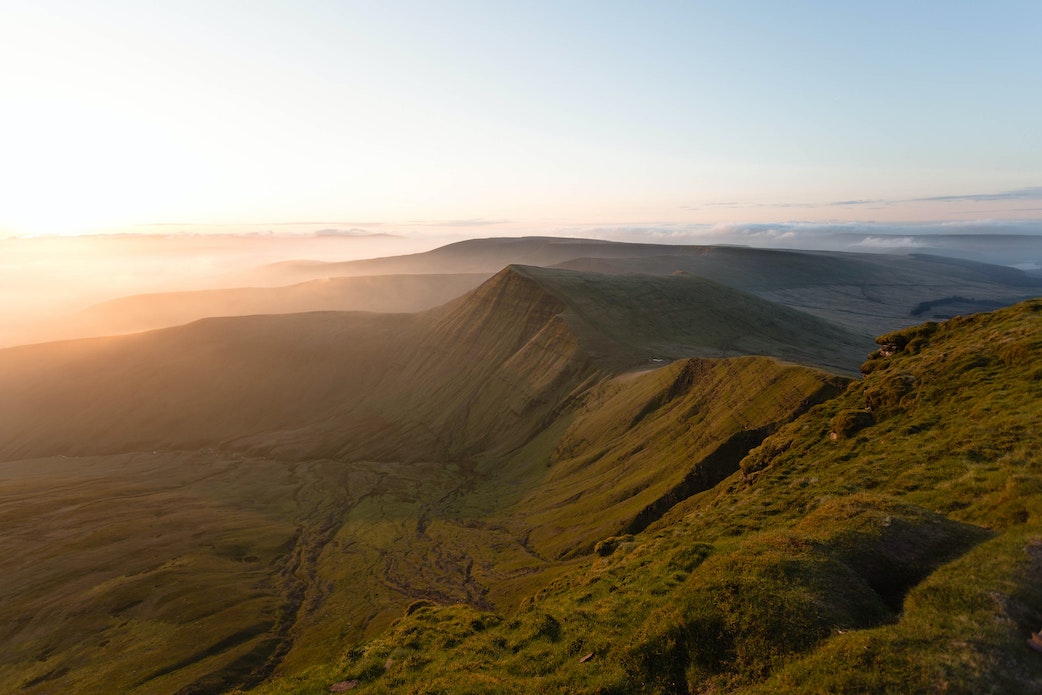 Photo by Samuel Thompson on Unsplash
Pen y Fan is one of the most popular hikes in Wales, providing awe-inspiring views of neighbouring towns and countryside. Miles of rolling hills sandwiched between ancient sheer cliffs populate the stunning surrounding landscapes, promising all hikers a spectacular experience.
At 886 metres above sea level, Pen y Fan is the highest peak in South Wales. The mountain and its surrounding areas are owned by the National Trust, whose staff work to mitigate the erosion caused by the mountain's many opportunistic climbers.
Pen y Fan's terrain is a mixture of flat and rocky ground along the circular walk to the summit. Thankfully, there are many well-made upland footpaths to guide you along your journey.
Difficulty: The circular walk up Pen y Fan is a moderate but reasonably strenuous walk of around 4 miles. The exact time it takes to reach the summit will depend on fitness levels and pace.
Time: If you're walking at a moderate speed, this route will take around 2.5 hours to complete.
For more information on how to hike Pen y Fan, check out this Wired For Adventure feature.
The Best Kit for The Best Hikes in the UK
Experts at designing lightweight gear to keep you fresh, dry, and odour-free, Keela is an outdoor brand originating from the quaint Scottish town of Glenrothes. When it comes to gearing up to tackle one of the four hikes above, or any hike, for that matter, look no further than Keela's mid- and outer-layer jackets.
Men's Solo Jacket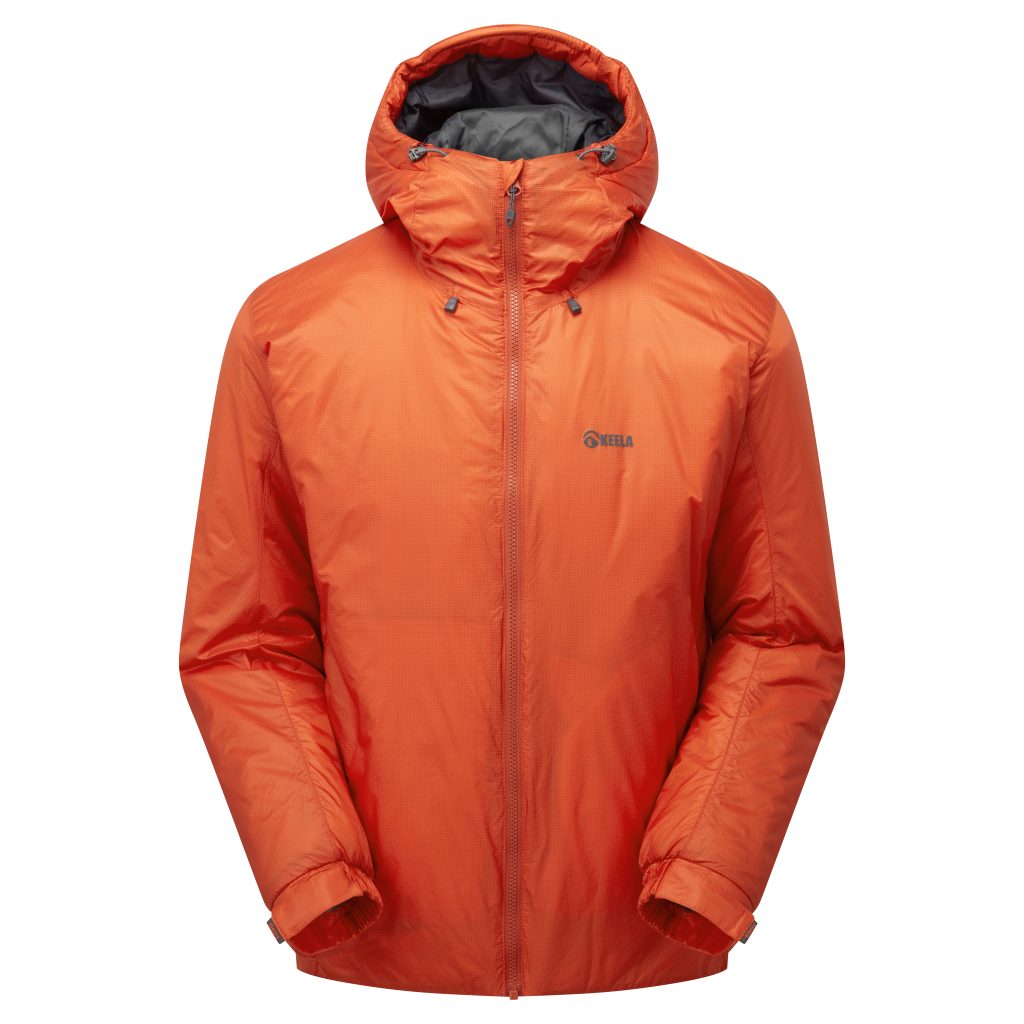 Built to protect you from chilling winds and freezing temperatures, Keela's 'Solo' jacket uses ultra-fine PrimaLoft® Gold fibres (133gsm in the body and 100gsm in the sleeves) to insulate you from cooler weather. Not only that, but Keela's durable Flylite Cordura outer shell will ensure to shield you from the elements, whatever the weather.
The Solo is designed to keep you warm on even the crispiest of icy treks. Comfortable, lightweight, and compressible, this jacket acts as the perfect mid or outer layer to accompany you on your next adventure.
Men's Scree Smock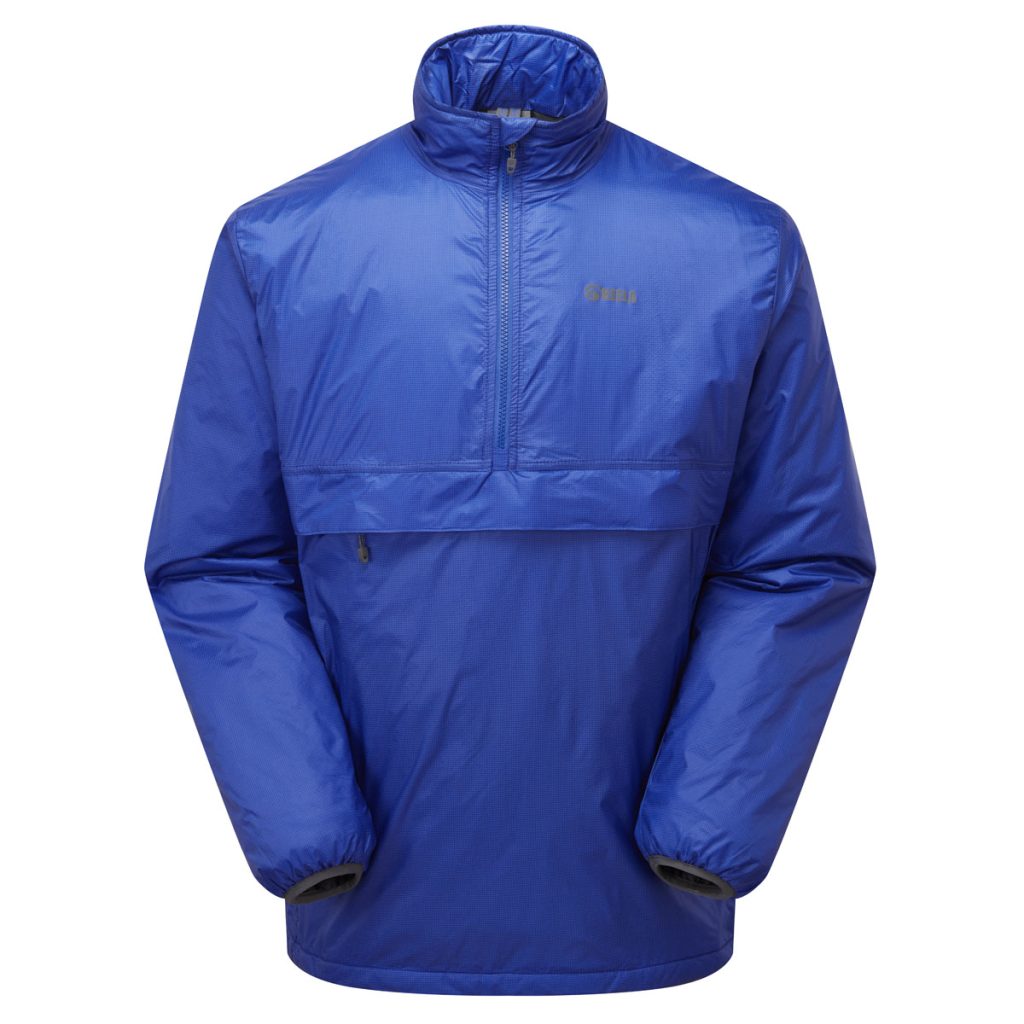 If you need something a little lighter, Keela's Scree Jacket serves as a versatile and stylish mid-layer pullover, packing away neatly into its front pocket.
The Scree includes a water-resistant design and 60gsm PrimaLoft® Gold insulation, promising to keep you shielded from cold, wet weather. Unlike down jackets, the unique PrimaLoft® insulation keeps working even when wet, so you don't need to worry about getting caught in a downpour.
Whether you're heading uphill to the mountains or along the ground on your next hike, Keela's Scree jacket will guarantee that you remain, dry, comfortable, and toasty inside its warm embrace.
Find out more at keelaoutdoors.com