Here we take a look at one of the most challenging long-distance walking routes in Europe traversing the mountainous border between France and Spain, an epic multi-day trekking adventure known as the Pyrenean Haute Route.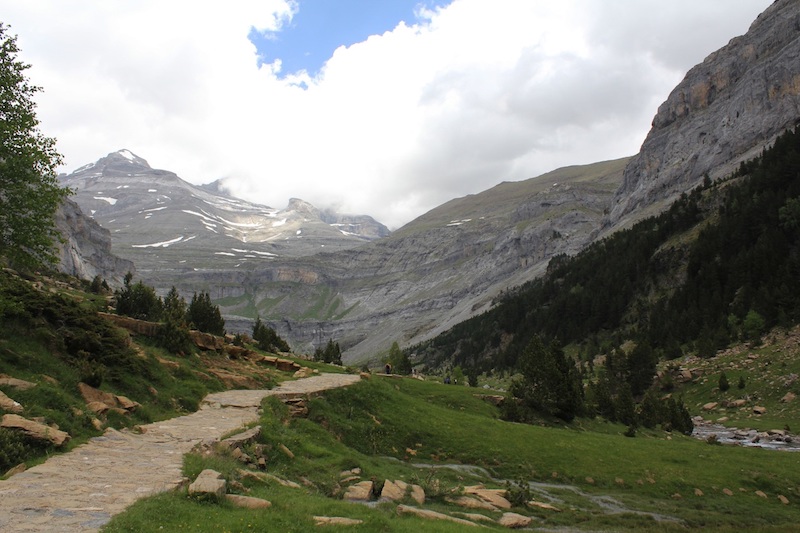 The Pyrenean Haute Route, or the Hautes Route Pyrénées (HRP), is a coast-to-coast route across the Pyrenees. But unlike the GR10 and GR11 footpaths, which do a similar thing on the French and Spanish sides of the border respectively, the HRP picks the highest walkable route, criss-crossing the border to retain its elevation. The entire route is 497 miles with an average completion time of 45 days. However, fit hikers with light packs have challenged themsleves to complete the hike in 20 days while those looking for a more leisurely voyage, and the opportunity to explore take some of the many side trips can take upwards of 50 days. It all depends how you want to do it, how fit you are and how heavy your load is.
The route takes in some of the Pyrenees' most spectacular sights, like the Ordesa Canyon, the spectacular limestone amphitheatres of Gavarnie, Estaube and Troumouse and the Chemin de la Mature – a pathway carved into a sheer rockface. The starting point for the route is Hendaye, a popular French seaside resort, and you'll eventually end up at Banyuls-sur-Mer on completing the route. In between you'll find jaw-dropping jagged peaks, glistening sapphire lakes and magical wildflower meadows alongside interesting glacial formations.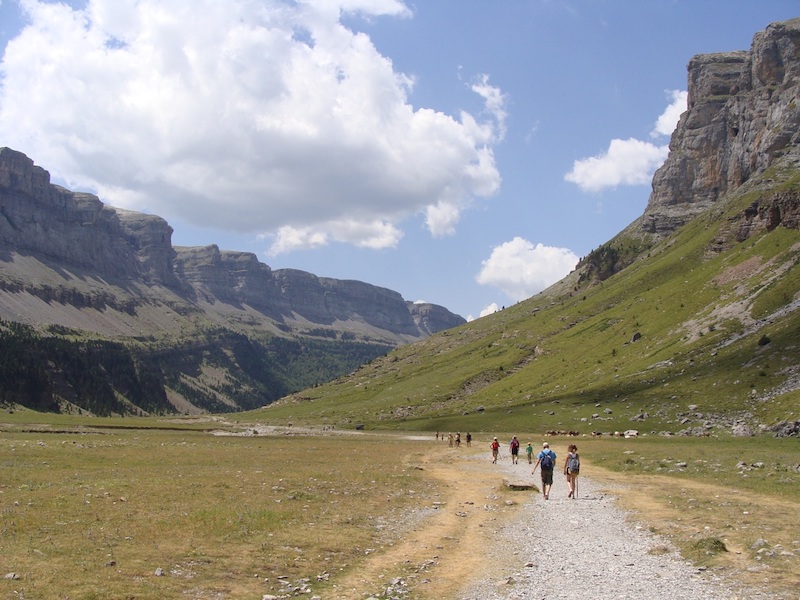 There's also the option of climbing Pic d'Aneto (3,404m), the highest mountain in the Pyrenees. It's recommended you hike the route from June to September for the best conditions. Regularly spaced mountain huts provide ample accommodation en route (with dormitary-style lodging costing about €15 a night), and wild camping is also possible, as long as you pitch up well away from the trail.  And if you don't want to attempt it alone, Mountain Bug offers guided hiking along the route, broken down into three stages. See www.mountainbug.com.
Or click here for the top five most beautiful places to go hiking in Europe.