While more exotic destinations often bring unusual climates and wildlife to contend with, hiking in Europe can always be counted on to deliver unforgettable views and an abundance of beautiful flora and fauna. One short flight and you can be exploring the majesty of the Alps or discovering the beauty of the Dolomites with some stunning hiking in these picture-perfect landscapes.
We teamed up with Collett's Mountain Holidays, who specialise in walking holidays, to find some of the most beautiful places you can go hiking in Europe, where unforgettable views and unusual species of flowers and plant life will ensure you have a trip to remember.
Alta Badia, Italian Dolomites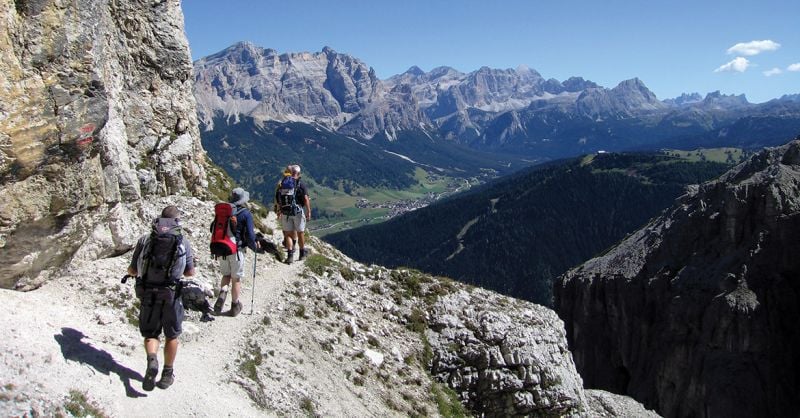 This sunny region in the central Dolomites is well known for its excellent range of mountain activities and makes the perfect summer destination for hiking in Europe. As part of a UNESCO World Heritage Site, you can rest assured that this is one stunning region, with a smattering of picturesque villages found nestled in the valleys and dramatic mountain views in every direction. Hike through ethereal wildflower meadows and peaceful pastures before ascending the vast, sculpturally-formed mountains for panoramic views of the region.
Zugspitze, Austrian Alps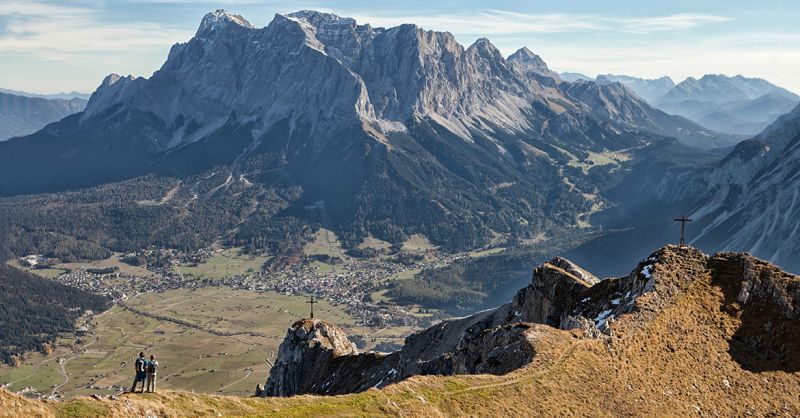 With the majestic Zugspitze mountain (2,962m) towering above, the bowl-shaped Zugspitze Arena is the perfect base for exploring these Austrian Alps and everything they have to offer. Sweeping alpine meadows meet glistening emerald lakes for some of the most picturesque hiking trails in Europe. Located at the centre of the action is the Tyrolean village of Ehrwald, which is just as pretty as it sounds with quaint chalet-style accommodation and Bavarian influences.
Valle de Tena, Pyrenees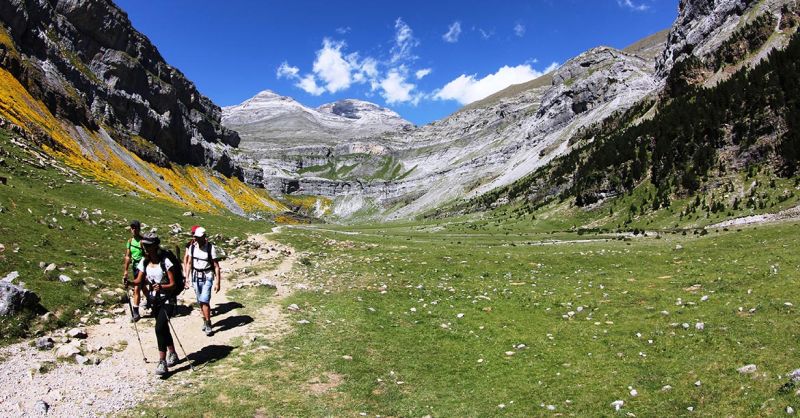 Deep in the heart of the Pyrenees, amongst wild rocky ridges and vast glacial valleys, lies a hiking destination that traverses the border between France and Spain, known to many as the beautifully rugged Frontier Ridge. On both sides you'll find pretty mountain dwellings, fairy-tale style woodland and sparkling sapphire lakes, with strikingly unique and endemic flora to discover. Hike on both Spanish and French sides of the ridge to discover the startling differences between the two.
Picos de Europa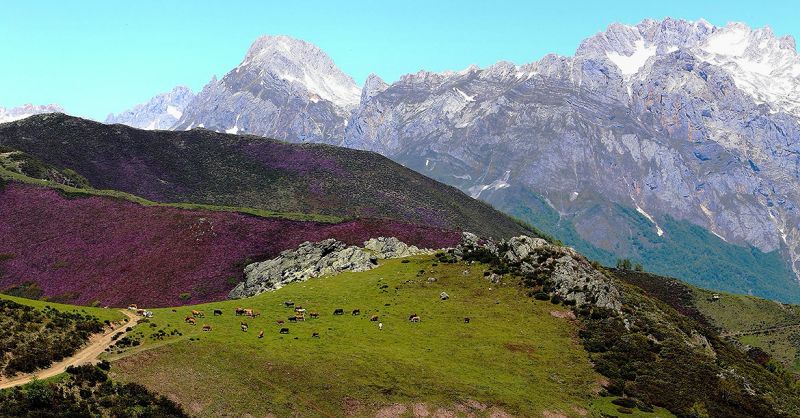 Northern Spain is an seldom-visited hiking paradise where lush green mountains meet the spectacular Costa Verde, bringing with them some impressively high altitudes and enchanting mountain hamlets. An impressive natural phenomenon of the region is the mile-deep Cares Gorge, which separates the central and western massifs and makes for some intriguing hiking. The cultural delights of the region include regional Spanish cider and flavoursome blue cheese, which is traditionally matured in mountain caves.
Hohe Tauern National Park, Austrian Alps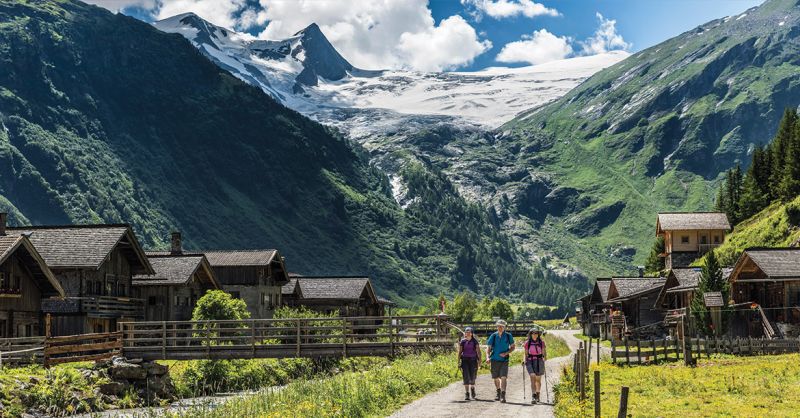 The Austrian Alps certainly have a lot to offer, and in Central Europe's largest national park you'll find their crowning jewel in the mighty Grossglockner (3,798m), Austria's highest mountain. Cascading waterfalls amidst lush green pastures can be found on the sensational hiking trails available in the region, while idyllic mountain villages all add to the undeniable charm. Unusual flowers and flourishing mountain greenery make this a hiking destination to remember.
Fancy some picture-perfect hiking in Europe?
Collett's Mountain Holidays offer some fantastic centre-based hiking in Europe to all of the above destinations, with an emphasis on the outstanding natural beauty of the regions and walking for all levels and abilities. Tailor your trip to you by staying for as long as you like, with organised walks from the centre each day and self-guided routes of all levels available.
After a hard day's hike, relax and enjoy a drink during 'office hour' – your chance to plan out your route for the next day, discuss the self-guided options with knowledgeable staff, or book any other mountain activities that take your fancy.