Adventure and city are not usually two words that go hand-in-hand – while navigating your way around a new concrete jungle via public transport can be a serious undertaking, it's not quite the adrenaline-pumping activity we usually like to partake in while on holiday.
Many outdoor enthusiasts tend to avoid cities for this very reason, travelling as many miles away from them as money and time will allow as soon as that plane hits the tarmac. The city of Innsbruck in the Austrian region of Tirol, however, offers a completely different experience from the cities you have come to know and loathe.
More of a jumping off point for the surrounding mountainous landscape, Innsbruck enjoys an enviable location nestled within the heart of the Austrian Alps.
Surrounded by soaring 2,000m peaks, you can make your way from the pleasant streets of Innsbruck's city centre and historic Old Town to the impressive ridges of the mountains in a mere matter of 20 minutes. This incredible accessibility and proximity to the mountains makes Innsbruck a seriously attractive option for an adventure holiday, which is why we've put together this handy guide.
Innsbruck: Things to see and do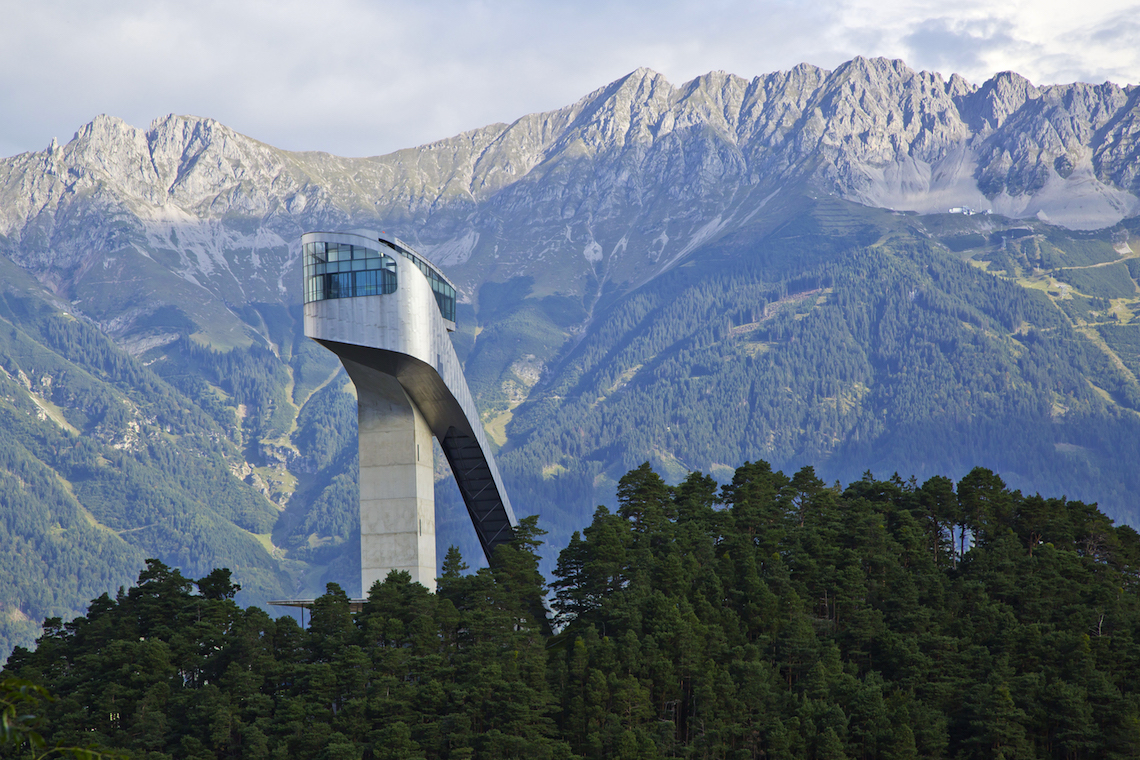 Nothing gets us more excited for an upcoming trip than googling all the exciting things to see and do at our destination. In Innsbruck, this list is extensive, as it enjoys all the cultural delights of a city with the outdoor pursuits of the mountains thrown in.
Hiking
In summer, you can explore the region's many hiking trails and cycle paths, making use of lifts and mountain railways – some of which depart directly from the city centre!
The Nordkette cable car whisks you up into the heart of Austria's largest nature park within 20 minutes, where you'll find the vast wilderness of Austrian Tirol sprawling out before you. Meanwhile, the Hungerburg funicular railway enables visitors to reach the cable car via the Alpine Zoo, which is a popular choice for those with families.
We also recommended taking the Bergbahnen Kühtai chairlift up to 2,420m for some truly sensational hiking around glimmering alpine lakes with panoramic views. Thrill-seekers can also check out the via ferrata found here. The free Welcome Card, which is given out to those staying for at least three nights in the area, gives you four free trips on cable cars on the Bergbahnen Kühtai, as well as the Axamer Lizum, Mutterealm, and Rangger Köpfl.
Cycling
Meanwhile, cyclists and mountain bikers will be in paradise, with something for everyone who likes to adventure on two wheels.
The new Bike Park in Innsbruck offer diverse mountain trails with phenomenal views over the city, with a great practice area and charming mountain huts where you can fuel up with food and drink. Boardwalks, jumps, side trails and obstacles are all here, ready and waiting to test your nerve and skill.
Climbing
From state-of the-art climbing centres with over 500 routes to warm up on to the blissful solitude of the many breathtaking mountains surrounding the city, you'll be spoilt for choice if you're a monkey at heart.
The KI Climbing Centre in the city is a true climbing utopia with hundreds of routes for bouldering as well as climbing, and makes the perfect place to hone your skills before taking to the real thing. If you've not tried climbing before, Innsbruck is the ideal place to learn the ropes, with plenty of climbing schools, guides and camps to choose from. Check it out here.
Extreme Sports
Adrenaline junkies have plenty of daring pursuits to keep them entertained here, from the electrifying thrill of bungee jumping to the mind-boggling views of paragliding.
Why not experience Innsbruck from the water on a rafting tour which will see you navigating fast-flowing rapids as you tumble your way downstream. Or how about getting the best bird's eye view of the city by jumping off a nearby cliff – with a parachute to catch you of course.
Feeling extra adventurous? Try hurling yourself off the 192m bridge at Europabrücke, Innsbruck's hair-raising bungee jump.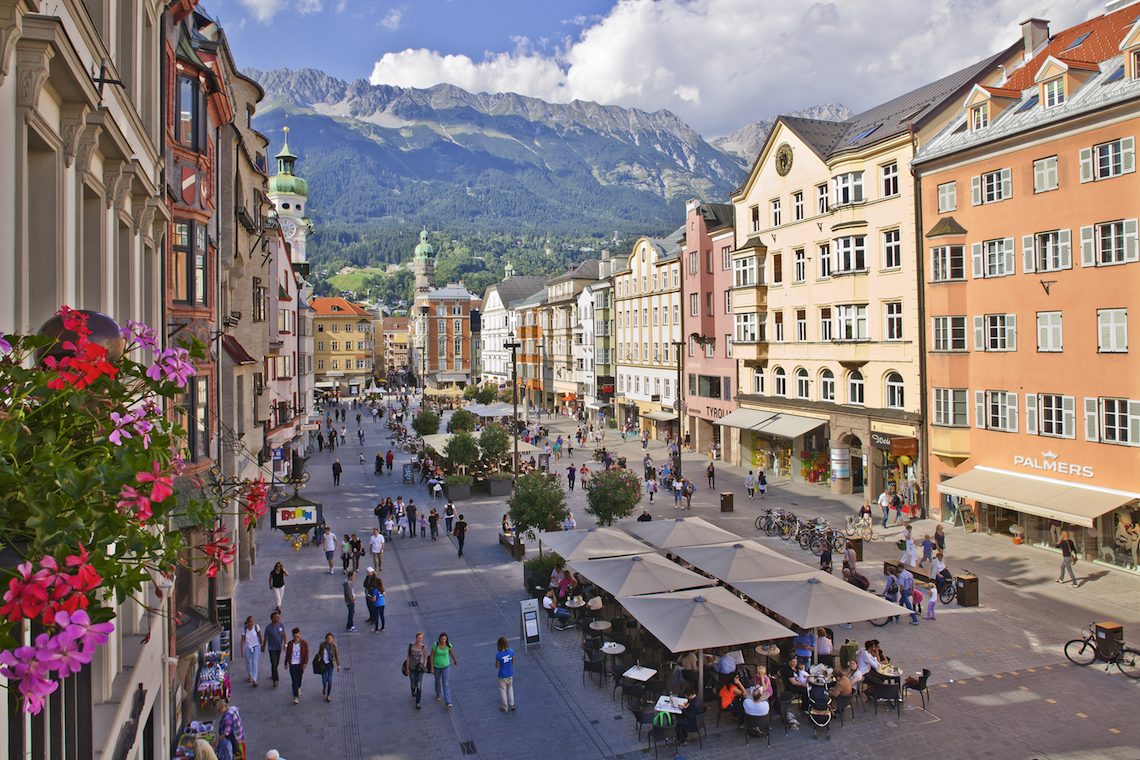 In the city
Culture vultures will appreciate the city's Imperial heritage and flair, which oozes from every street corner. Take an evening stroll around the Old Town's colourful facades, made all the more beguiling with their backdrop of snow-dusted peaks, and you'll soon be wrapped up in Innsbruck's undeniable charm.
Click here to see more of the incredible things to see and do in Innsbruck and the surrounding wilderness.
Innsbruck: How to get there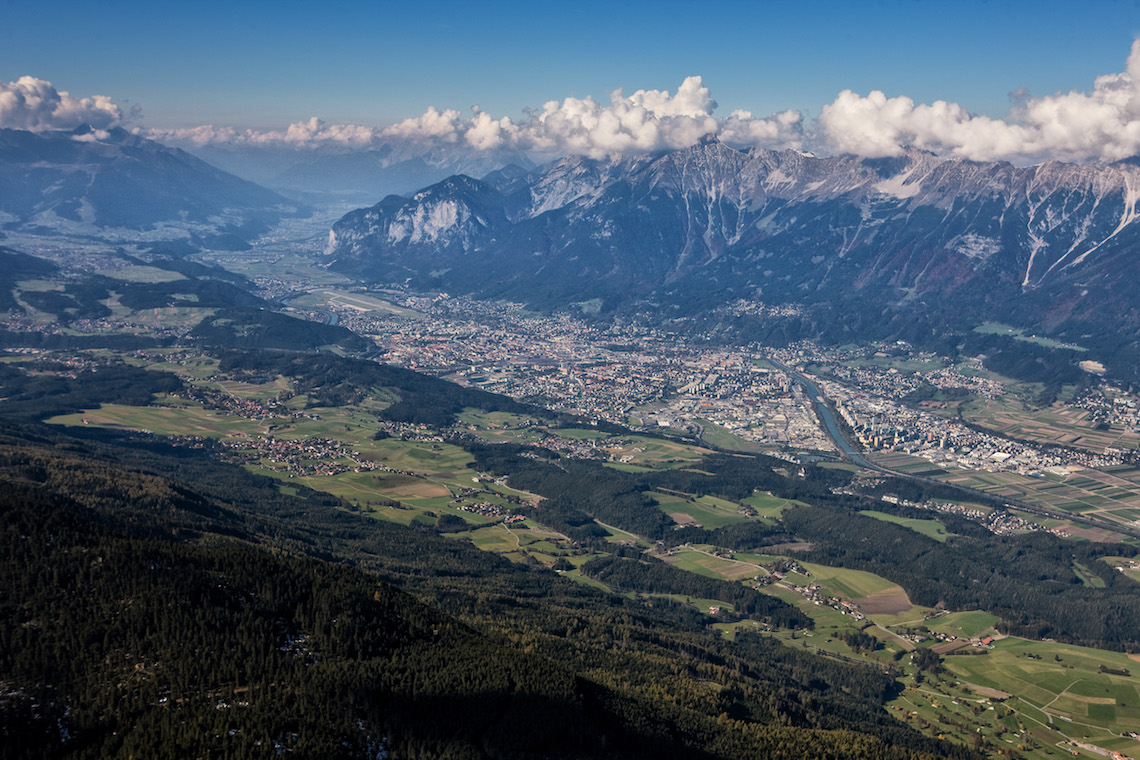 Innsbruck has a small international airport. Don't let its size fool you though, flights are cheap and regular and it serves many major cities throughout Europe, so it's really easy to get to, and the small size makes it easy to navigate around.
Innsbruck is also served well by trains and buses and even motorways, if you choose to travel by car. International rail connections from neighbouring European cities such as Munich or Lake Garda arrive at the Innsbruck Main Station, which makes for a picturesque journey and stress-free way to arrive. Direct buses also run daily to Innsbruck from neighbouring countries.
Click here to view all the transport options for Innsbruck.
Innsbruck: Where to stay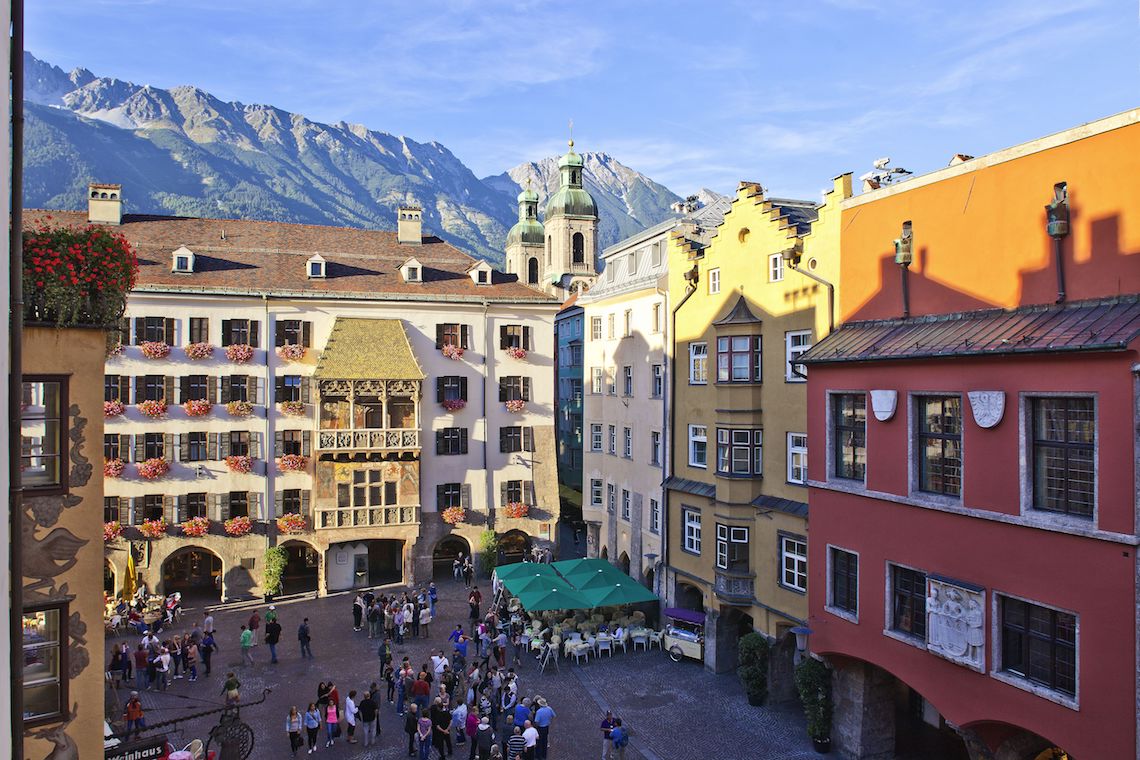 Being a city, you have a veritable selection of options when it comes to accommodation. There's something for every type of traveller, from budget to lavish, with a wide range of facilities. Stay on a working farm to get a taste of mountain life, hang out in a bike hotel to meet like-minded people or relax at a wellness retreat to switch off from the stresses of modern-day life. There truly is something for everyone here.
Click here to browse the full range of accommodation in Innsbruck.
Innsbruck: How to travel around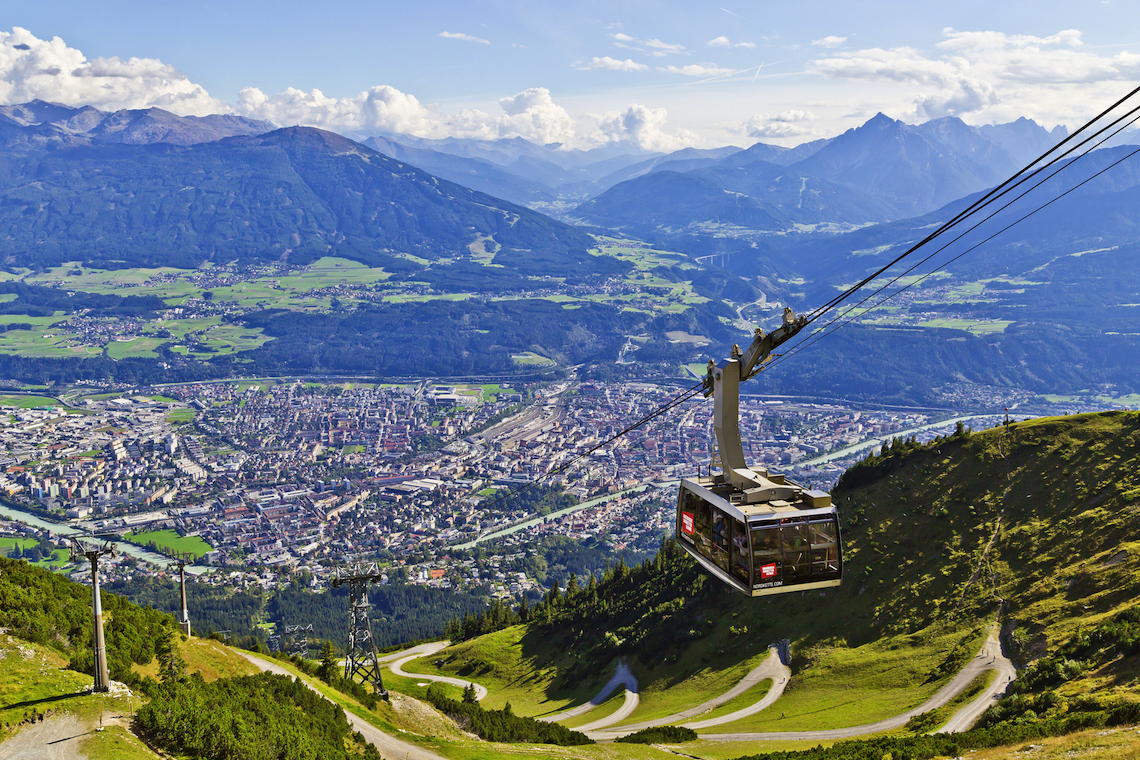 An excellent network of public transport makes exploring the city and surrounding areas a delight, with a great network of cable cars and mountain lifts to help you explore the mountains further.
Your free Innsbruck Welcome Card entitles you to free travel on all public transport for stays of two nights or longer, helping you to see as much as the region as possible, for less. The welcome card also gets you other great benefits, such as discounts to swimming pools and other activities, while for stays of three nights or more you'll get four free trips on selected lifts and cable cars in the area. Check it out here.
For Covid-19 information check out www.tyrol.com/information-coronavirus and for top travel tips to get around Tirol head here, where you can also pick up a weekly Tirol ticket for €45.