UK coastal walks are extremely popular with our readers. But they're always harder to enjoy during peak season. That's because from May to September – and especially in July and August – beaches and coastal paths pack out pretty quickly. Chances are you'll probably spend more time dodging crowds than delighting in your adventures.
So, to make the most of your next coastal walk, it's a good idea to visit more popular locations out of season (between October and April). Problem is, you're then at the mercy of the UK's unpredictable weather – especially those biting winds that are often found by the sea.

What you need is lightweight, stylish, durable gear that keeps you warm, which is why we've teamed up with leading outdoor experts Trekitt. Starting life at the foot of Abergavenny's Black Mountains, Trekitt has been specialising in quality kit for all your adventures since 1986. Their popular YouTube Channel also offers up lots of helpful advice and product reviews.
And thanks to their partnership with American clothing brand Royal Robbins, we've put together a list of six fantastic out-of-season UK coastal walks.
For more information about Trekitt's Royal Robbins collection, head to the end of your guide. But first, those six out-of-season UK coastal walks – all of which have been chosen because they can be completed in a single day.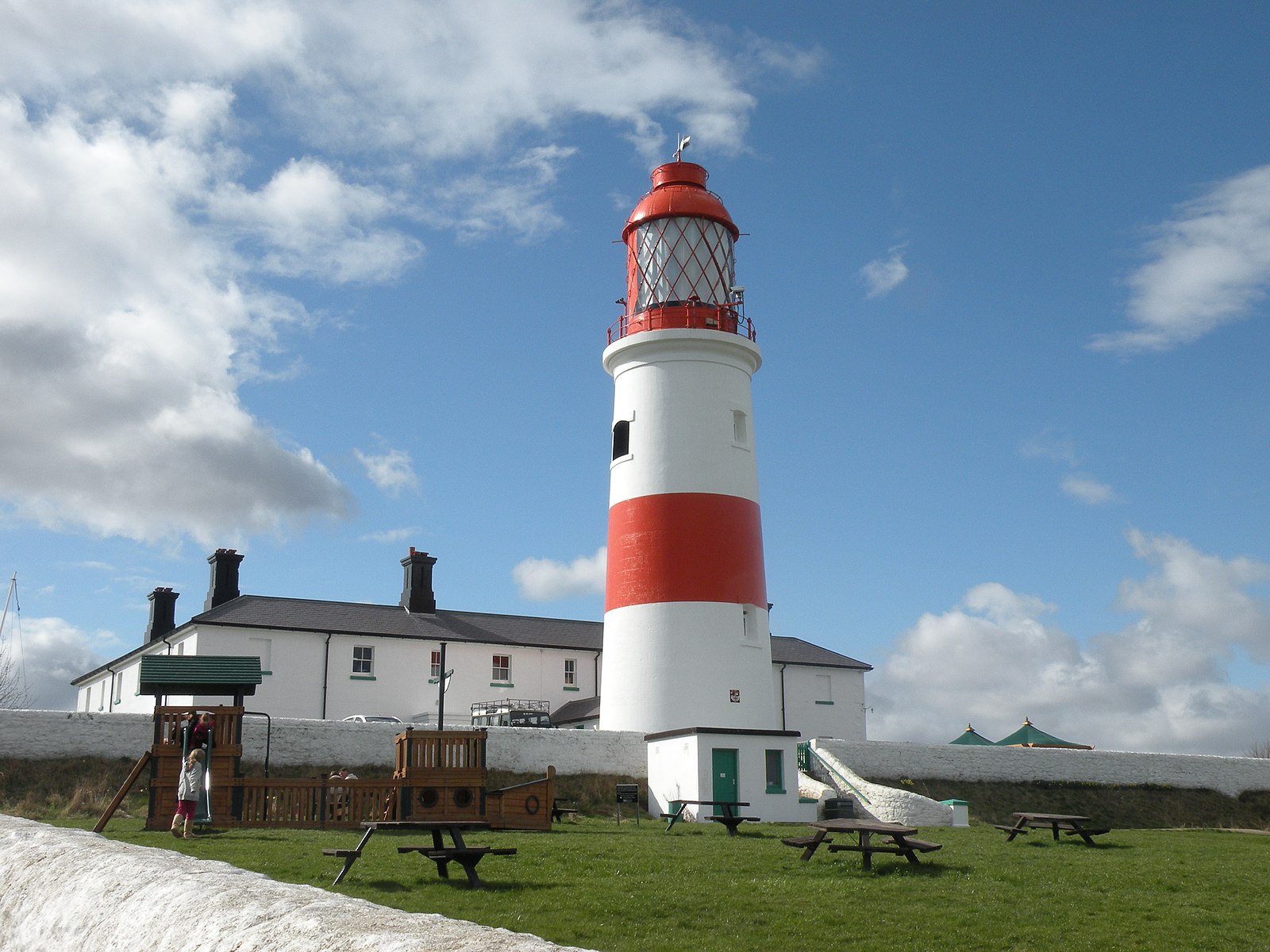 1. Souter Lighthouse, Tyne & Wear (England)
Distance: 2 miles
Time: 1-2 hours
The shortest coastal walk on this list, it'll take you along a picturesque stretch of England's north-east coast. Start at Lizard Point, where you'll quickly enjoy views of Souter Lighthouse – the world's first electric lighthouse.
From there, head north before turning back on yourself and making your way past Whitburn Coastal Park (it's signposted, so it's pretty difficult to get lost). Walk round the south perimeter of the park, not forgetting to stop off at the viewing screens for a spot of bird watching.
After that, head north up the coastline with Souter Lighthouse directly in front of you. Once you reach it, you've completed your coastal walk.
2. Llangrannog to New Quay, Ceredigion Coast Path (Wales)
Distance: 9.4 miles
Time: 4-5 hours
Part of the epic 60-mile Ceredigion Coast Path, this UK coastal walk from Llangrannog and New Quay takes in secluded coves, vertiginous cliffs, and wooded valleys. You'll also see an iron age hillfort called Castell Bach and pass Bird Rock. Exactly like it sounds, it's both an important seabird breeding area and a photographer's paradise.
Ocean views come as standard, as do biting winds along this section of Wales's west coast – so, you'll be thankful for a bit of kit like the Royal Robbins' Women's Westlands Funnel Sweater. Thermoregulating, odour resistant, and warm, it really is the perfect companion on this coastal adventure.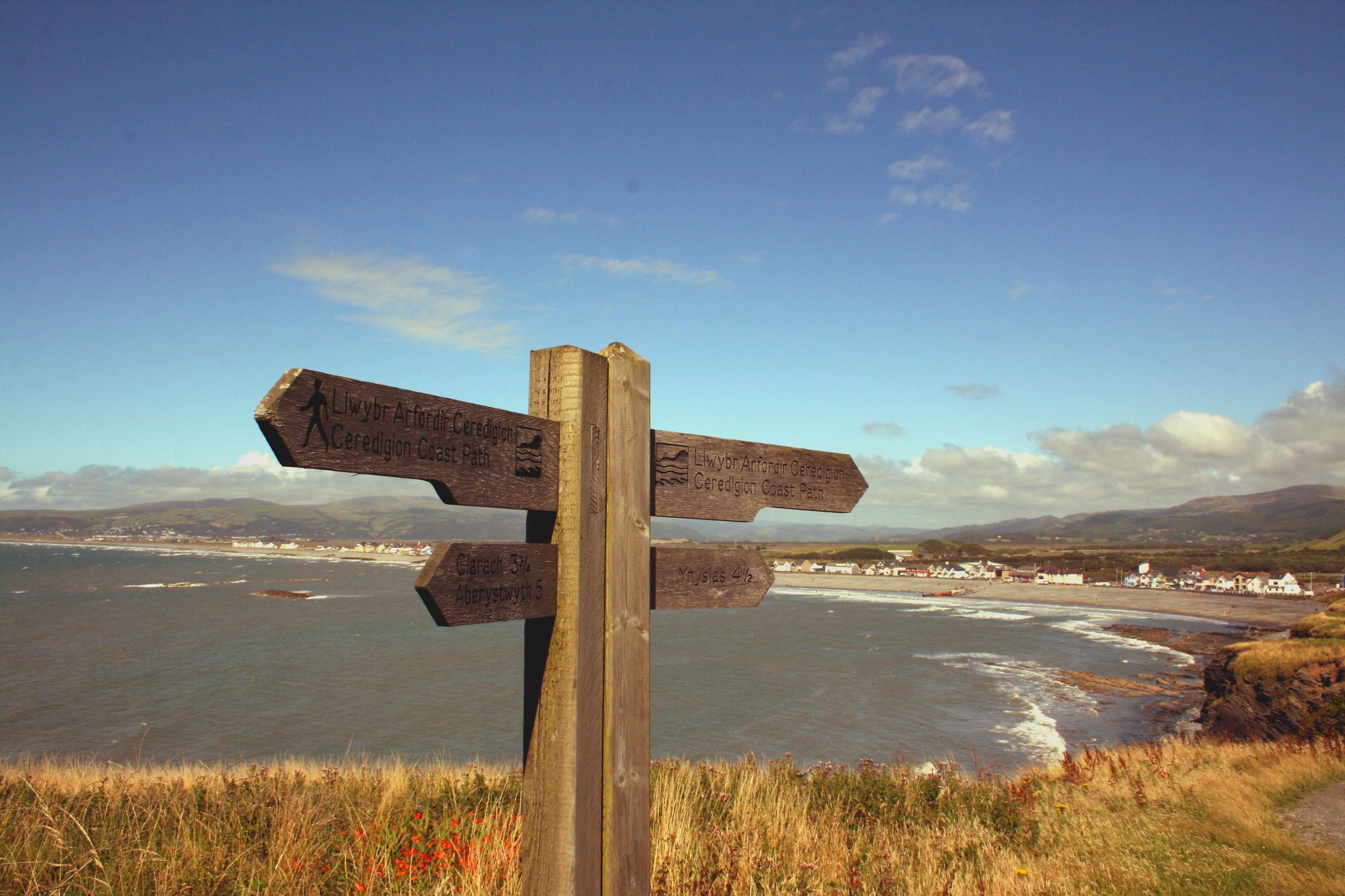 Photo – Jeremy Segrott
3. White Cliffs of Dover, Kent (England)
Distance: 10 miles
Time: 4-5 hours
Perhaps the UK's most famous cliff formation, the White Cliffs of Dover appear in novels, poems, and were even a symbol of peace and resistance during World War Two. They also reach up to 162m and are home to a wide array of flora and fauna, making a walk along them quite the coastal adventure.
We suggest walking from Dover Castle to Deal Castle and taking in the whole route. Along the way, you'll spot plenty of wildlife, as well as passing South Foreland Lighthouse and the Dover Patrol Memorial. End your journey on Kingdown Seafront, before arriving at Deal Castle – a fine Tudor fort built by Henry VIII.
4. Causeway Coast Way, Portballintrae to Dunseverick Castle (Northern Ireland)
Distance: 7.2 miles
Time: 3.5 hours
Starting in the quaint village of Portballintrae, head along the Causeway Coast Way to the iconic Giant's Causeway. Northern Ireland's only World Heritage Site, it contains 40,000 hexagonal columns: the result of volcanic activity from around 60 million years ago.
The grassy path continues along cliff tops, past a rock formation known as 'The Organ', and up the steep Shepherd's Steps. You'll then pass Port na Spaniagh, a cove that contains the shipwreck of the 1588 Girona. From here, you'll steadily descend and end your walk at Dunseverick Castle.
Northern Ireland's autumnal weather often throws up low temperatures. So, to keep you warm, take a look at the Royal Robbins Men's Snowcap Lined Flannel Shirt. With its clever, thermoregulating material, it's sure to protect you from the elements and keep you cosy on your next UK coastal walk.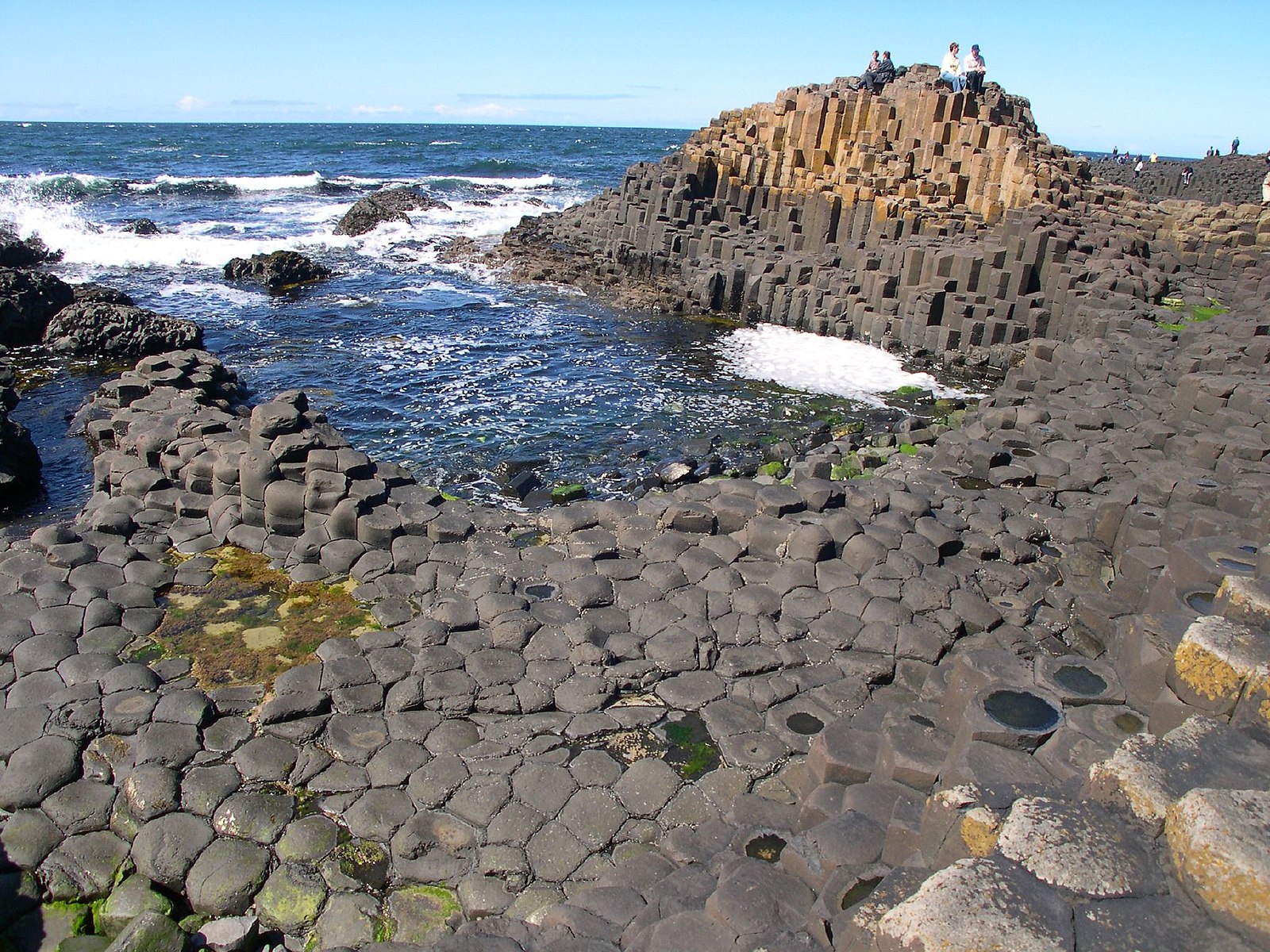 5. Blakeney to Holkham, Norfolk (England)
Distance: 9.5 miles
Time: 4 hours
On the North Norfolk coastline, you'll find a beautiful coastal walk from Blakeney to Holkham.
This route is for anyone who likes spectacular views and flat terrain. You'll find varied wildlife, salt marshes, and the chance to spot boats on the quay. And if you visit between November and February, you might see Grey seals and their adorable pups ashore at Blakeney Point.
The North Norfolk coast is known for being blustery out of season, even if that's what makes it all the more bracing – so come prepared!
6. The Mull of Galloway, Dumfries & Galloway (Scotland)
Distance: 6.5 miles
Time: 3.5-4.5 miles
This delightful loop takes in the southernmost tip of Scotland. We recommend starting at the Mull of Galloway Lighthouse. From there, walk past McTaggart's Rock, Cairnie Hill, and Half Tide Rock.
Then head inland towards Barracks Bridge, before walking back down the coastline to the lighthouse. The path consists of mostly straightforward terrain, but the exposed nature of the Mull of Galloway means you'll be thankful for windproof gear on this autumnal adventure.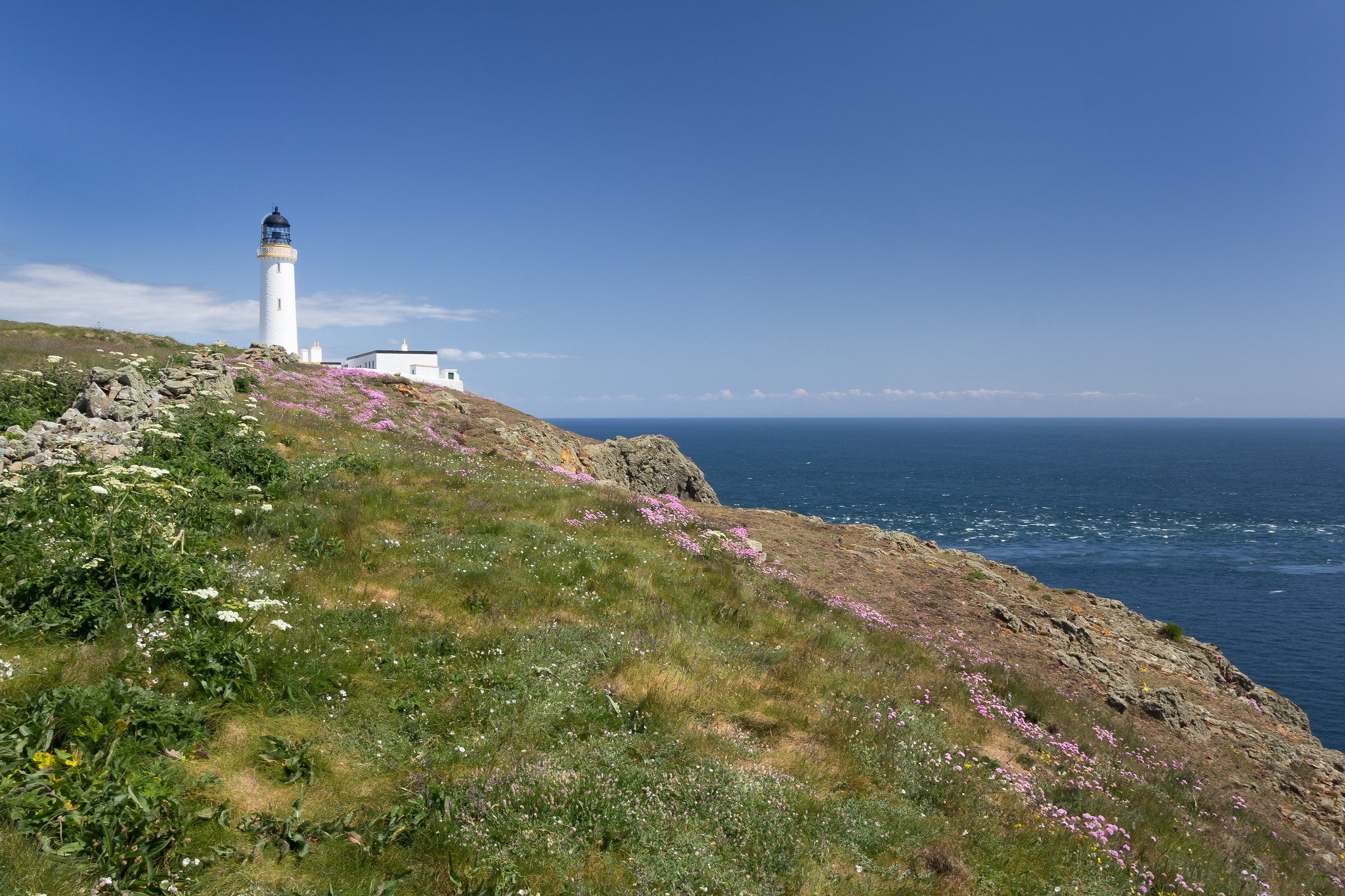 Photo – Gerry Zambonini
Protect yourself on your next UK coastal walk
To enjoy any of these out-of-season UK coastal walks, you'll need gear that's durable, windproof, and lightweight. This makes Trekitt's Royal Robbins Collection your perfect companion.
Founded by a couple of iconic American rock climbers, Royal Robbins has been producing kit that keeps you warm and comfortable since the 1960s. So, to cover your bases this autumn, we've paired up the ideal sweaters and pants to protect you – one set for women and one for men.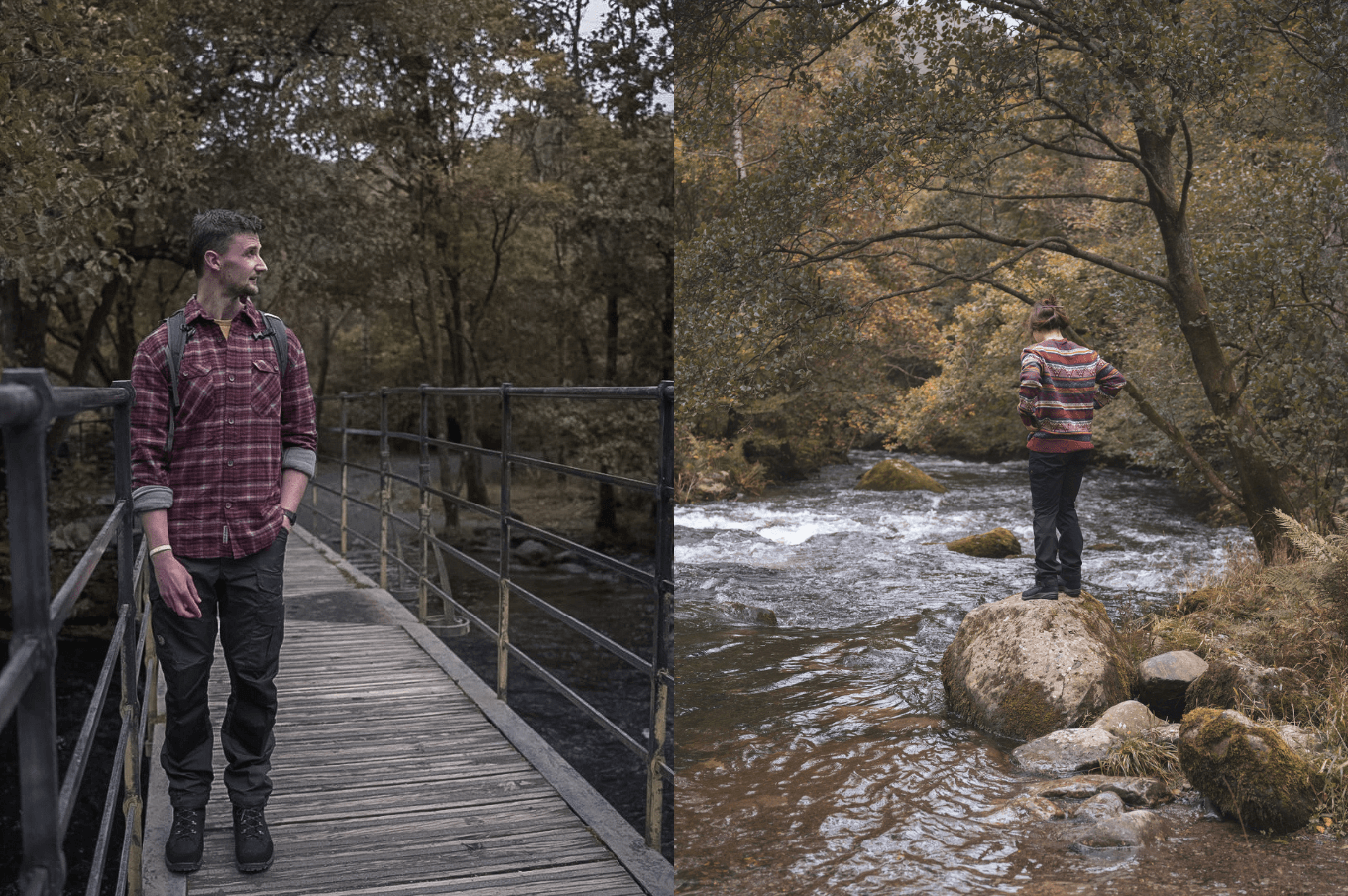 Women – Westlands Fairisle Crew Rustic Fleece and Billy Goat II Lined Pants
Royal Robbins' Westland Fairisle Crew Rustic Fleece is just at home on a blustery coastal adventure as it is a cosy night about town this autumn. The combination of sustainable SeaWool with Merino Wool offers you the softest, eco-friendly material. It also provides long-lasting odour resistance and temperature regulation. Put it this way: when you work up a sweat on the coast, you're sure to stay both dry and comfortable.
Pair this with Royal Robbins' Billy Goat II Lined Pants. Don't be fooled by the simple, stripped back design – because these pants have been designed to perform on your next coastal walk. The lightweight fleece lining offers all-important warmth and softness, while the clever TENCEL Modal material is naturally breathable and offers much-needed flexibility should the terrain get tough. And with four pockets (two hand, two back drop-in), you certainly won't be short of storage space when it comes to stashing away any of your adventure essentials.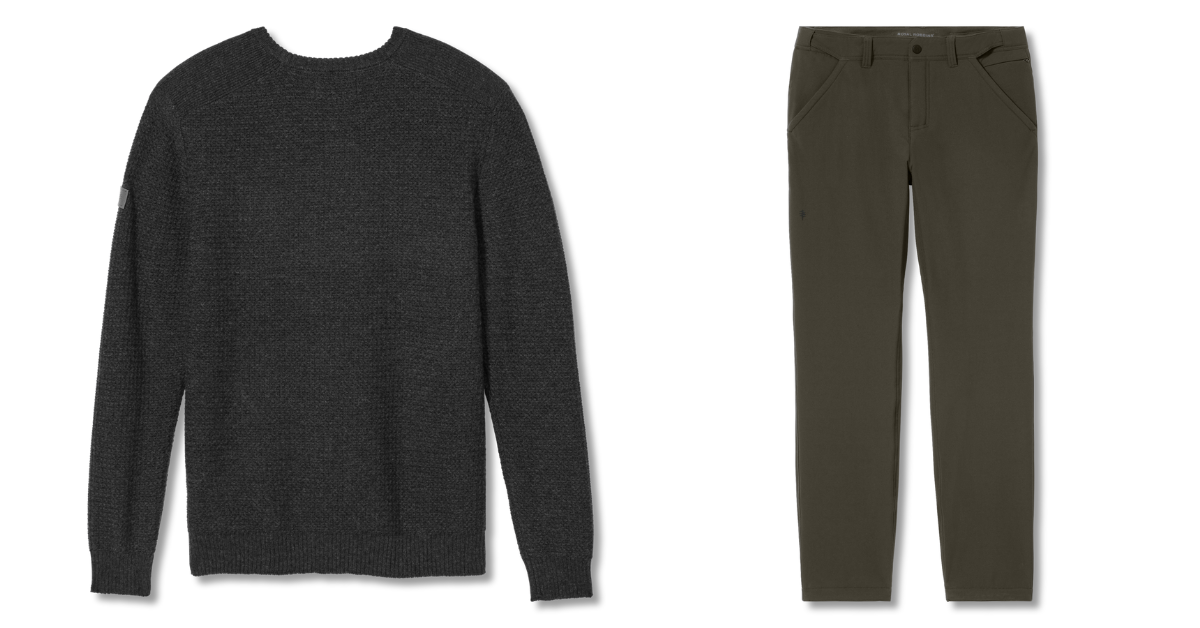 Men – All-Season Merino Sweater and and Alpine Mountain Pro Pants
If it's warmth you want on your next coastal adventure, Royal Robbins' All-Season Merino Sweater is the ideal addition to your autumn wardrobe. It's made using quality Merino wool, which is both odour resistant and thermoregulating. The soft, breathable fabric also keeps you fresh when you work up a sweat on the trail. And afterwards, simply throw the sweater in your washing machine to ensure it's quickly ready for another adventure.
Protect your bottom half with the Alpine Mountain Pro Pants. Perfect for anything from the trail to the town, these pants offer what Trekitt calls four-way stretch. This basically means the fabric is designed to flex both crosswise and lengthwise, giving you the confidence to tackle any type of coastal terrain. Even better, the ankle cuffs are adjustable, so you're not only able to adapt them to fit to your footwear – you'll also benefit from added weather protection and heat retention.
Prepare for your next UK coastal walk
Get ready for your next coastal adventure. Visit trekitt.co.uk.