Yeah, wild camping is fun, but so is camping in an all singing, all dancing trailer tent that'll make it feel like you're at home in the outdoors. It's true, the Opus camper will revolutionise your camping experience with those extra added luxuries that a normal tent just can't offer.
The great thing about the Opus camper is the fact that not only is it a home from home, but its lightweight trailer base makes it easy to tow and manoeuvre with a car or van, and the fold away design makes it super easy to erect. This takes all of the hassle and stress out of tent pitching (especially if it's getting dark), eliminates the need for pegging and leaves more room in your car for people, pets or other essential items.
Not only is the Opus camper luxurious and easy to use, but it's practical too. If you're an adventurer who loves outdoor sports and lugs their own kayaks or bikes around with them, then it's great to know that the Opus camper offers excellent roof loading capabilities. You can travel to your camping destination with all of your prized adventure toys, happy in the knowledge that they're stored safely and securely on your Opus camper.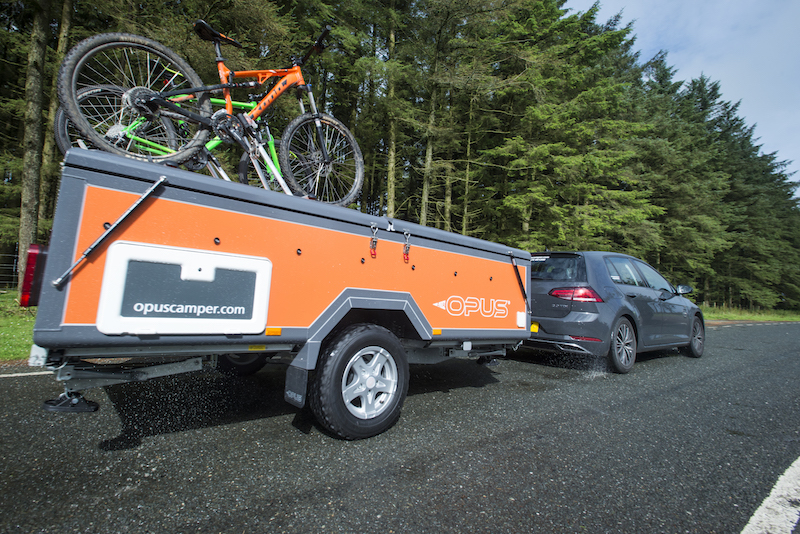 That's enough about the outside, what about the inside? Well, when you think of camping you don't usually think of luxury, but the Opus camper is here to change all that. With enough room to sleep up to 10 people, comfortable leatherette seating, a collapsible dining table big enough for a feast, separate bedroom compartments, electric and heating – you'll find you can properly kick back and relax in style.
The Opus camper also offers a fully functioning kitchen, which includes a refrigerator so that you can keep all of your perishable items fresh, a stainless-steel sink, two gas hobs and room for a microwave (as an optional extra). Safe to say, there's everything you'll need to cook up a storm after a long day of exploring.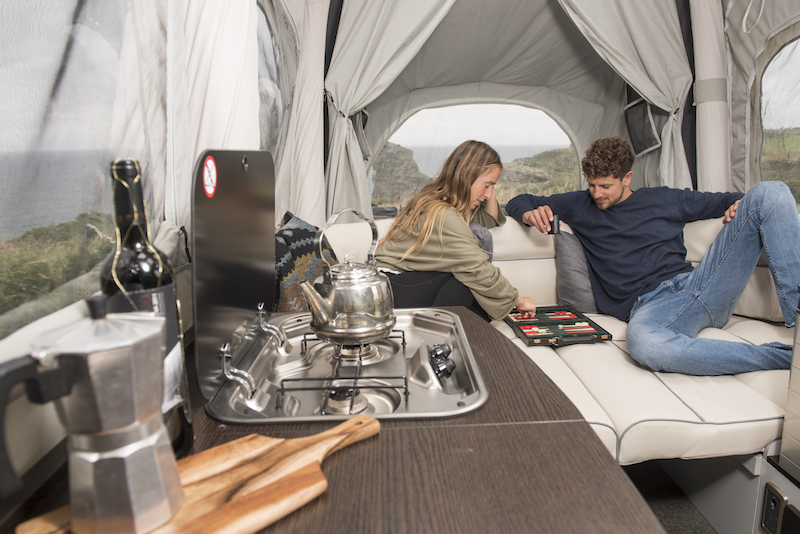 As if all that wasn't enough, there's also optional extras to choose from such as built-in WiFi, a home cinema system, sound system, intruder alarm, additional storage, mattress toppers and awnings. Pretty nifty stuff, eh?
To find out more about how this incredible Opus camper could transform your camping experiences, head over to the Opus website, you can also read up on the technical specifications and download a full information pack. Alternatively you can check out six things we love about the Opus camper.