Don't get me wrong, I absolutely love wild camping. Trekking in the mountains all day, finding myself that perfect spot to pitch my teeny-weeny lightweight tent and watching the sun sink into its slumber as I munch dinner out of a cook-in-a-bag type packet. However, when I go 'car camping', and I often do, I like to have the little added luxuries to make my camping experience a bit more homey.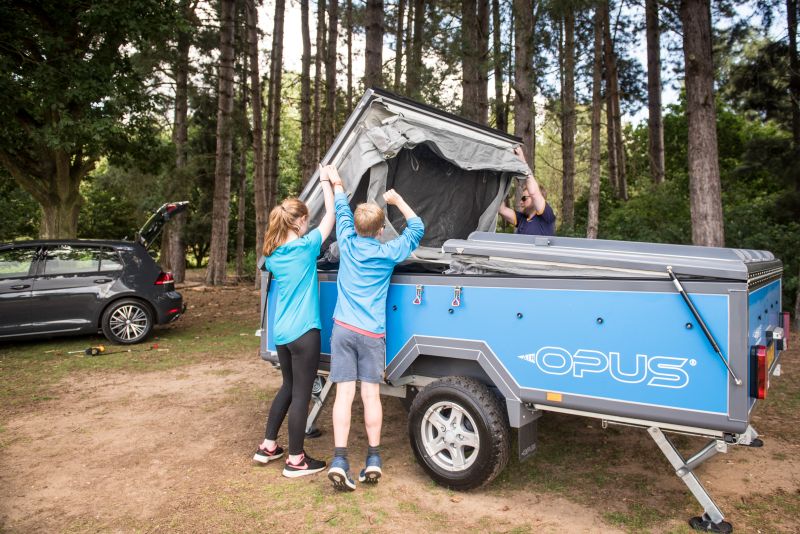 Enter the Opus Air trailer tent. A stylish folding camper, that is not only compact and easy to tow, but it's spacious, has some seriously cool features and is damn comfortable. When I first set eyes on this humbly sized trailer, I thought to myself 'that's not going to be a very big living space at all'. I quickly ate my words.
I was wrong, oh so wrong. This pop-up style tent shocked me as it's literally like Doctor Who's Tardis inside – and it can sleep up to 10 people! It has two fixed double beds at either end, another double bed that can be easily put together in the living area, and the optional awning has another two extra bedroom pods, plus another living space. Bags of room!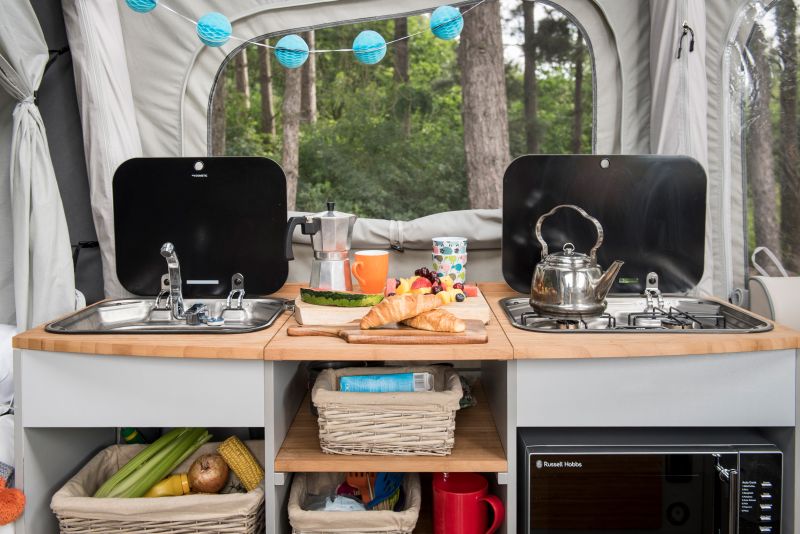 Now, space aside for a moment, because I'm really excited to tell you about some of these cool features. The Opus tent has a fully-functioning (and stylish looking) kitchen, equipped with two gas hobs, a fridge, stainless steel sink and microwave – so you can easily cook up a proper hearty feast for your friends and family at dinner time. Goodbye cook-in-a-bag dinners!
It also benefits from the comfort of leatherette seating, LED lighting and a collapsible table in the living area, so you can all sit down to enjoy your feast in a sociable and spacious area together. You can also count on the fact that you'll be extra toasty when the sun goes down in the Opus tent, as it features electric heating and electrical points.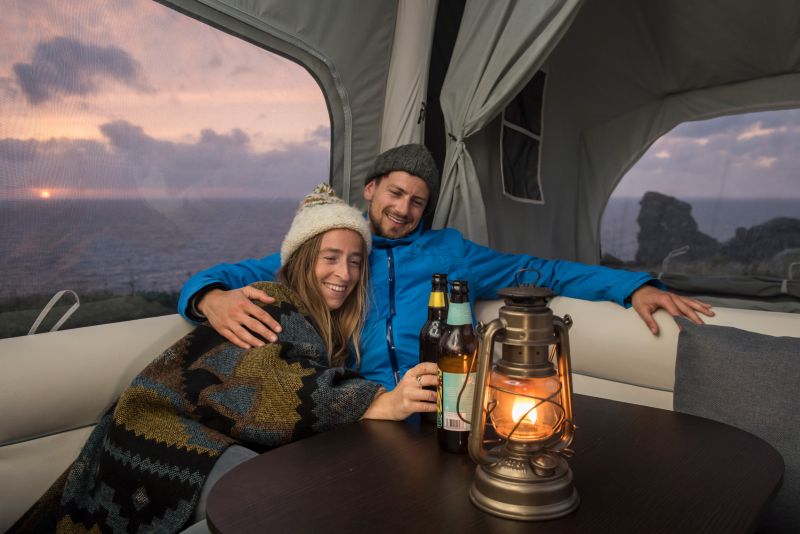 The Opus tent features large windows in both bedrooms and the living area, with fully functional curtains, so you can enjoy the breathtaking sight of sunrises and sunsets from the comfort and warmth of your bed or sofa, while enjoying complete privacy when you need it.
The Opus tent adds that little added luxury to your camping experience, and with optional upgrades such as mattress toppers, wifi, sound and cinema systems, security and additional storage, it simply feels like you could be sat at home with your feet up – bliss!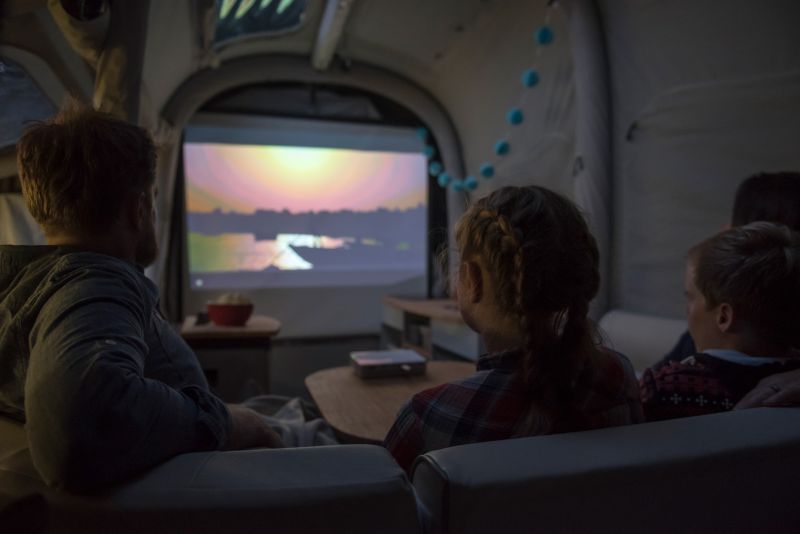 To find out more about the Opus Air trailer tent and to take a look at the company's range of exciting extras, head over to the Opus website.