With its boundless wealth of breathtaking mountains, vast deserts, tropical forests and diverse wildlife, Africa is one of the greatest trekking destinations in the world. Hikes in Africa offer the adventurous traveller a unique sense of exploration, hearkening back to a golden era of intrepid travel.
Climbing Africa's highest mountain, the mighty Kilimanjaro is undoubtedly one of the continent's most popular and an all-time classic, but there are also a variety of other challenging peaks, lesser known ranges, highlands, gorges and canyons waiting to be explored on epic hikes in Africa.
From the stunning Atlas Mountains of Morocco in North Africa all the way down to Namibia's striking Fish River Gorge and South Africa's incredible Drakensberg Mountains – here are our picks of 10 of the most amazing and adventurous hikes in Africa…
Mount Sinai, Egypt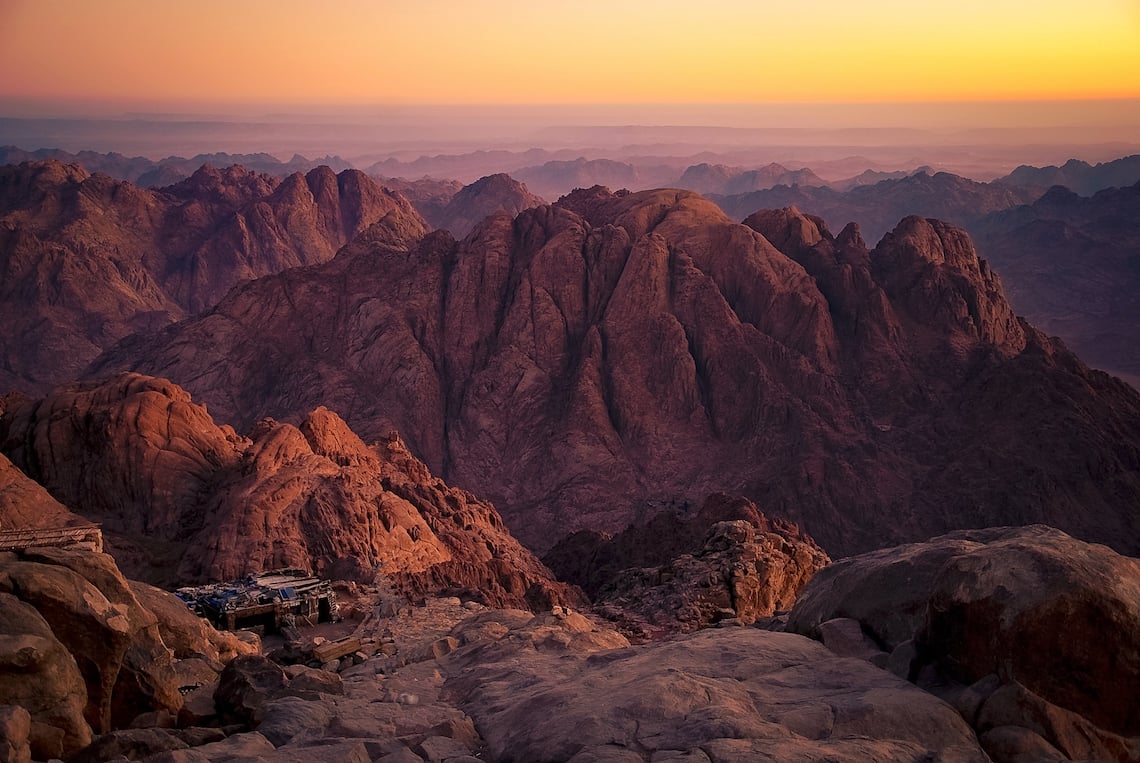 Also known as Mount Moses, Egypt's Mount Sinai is one of the most sacred mountains in the world and is said to be where Moses received the 10 commandments.
Popular with pilgrims and trekkers alike, most visitors opt to climb the 2,285m mountain at night in order to reach the summit at sunrise to view the splendid mountains, beautiful valleys and sweeping dunes of the Sinai Peninsula.
The Simien Mountains, Ethiopia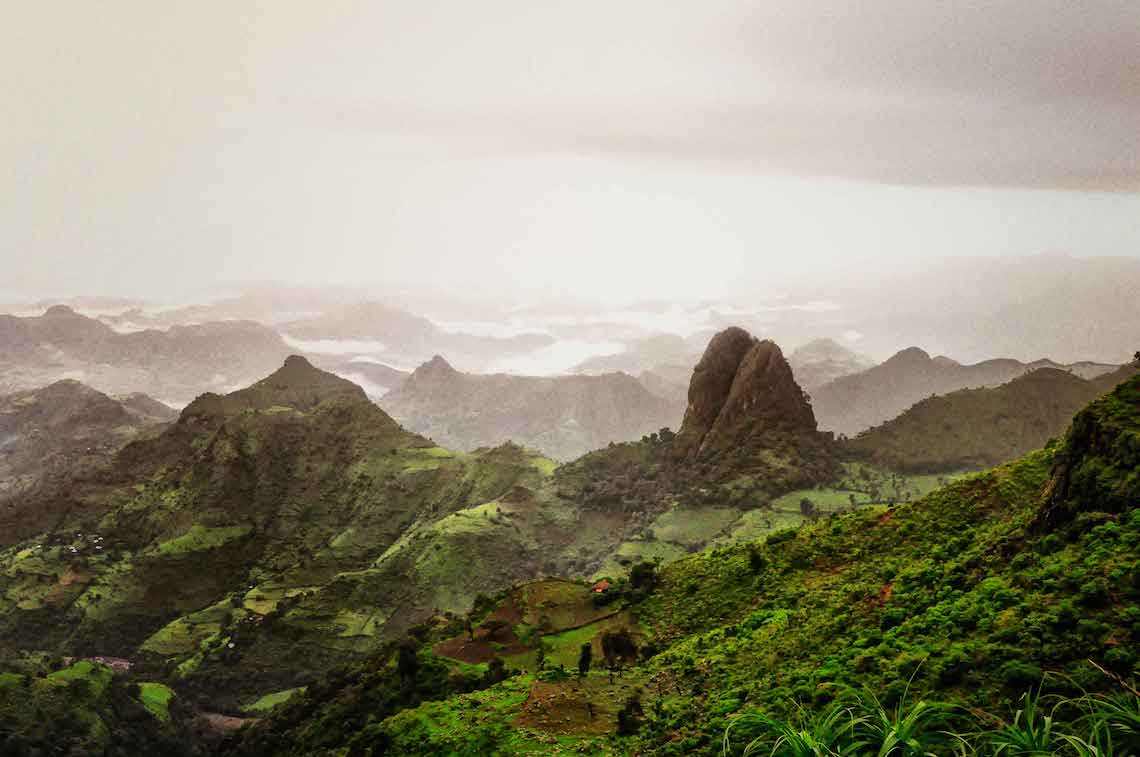 The beautiful and dramatic Simien Mountains are a vast mountain range in Ethiopia with numerous summits above 4,000m (the tallest being Ras Dashen which at 4,543m, is Africa's fourth largest mountain).  Stunning scenery, gorges and streams and unique wildlife make for outstanding trekking.
Keep an eye out for endemic species such as baboons, ibex and if you're lucky, a glimpse of the elusive Ethiopian wolf.
The Fish River Gorge, Namibia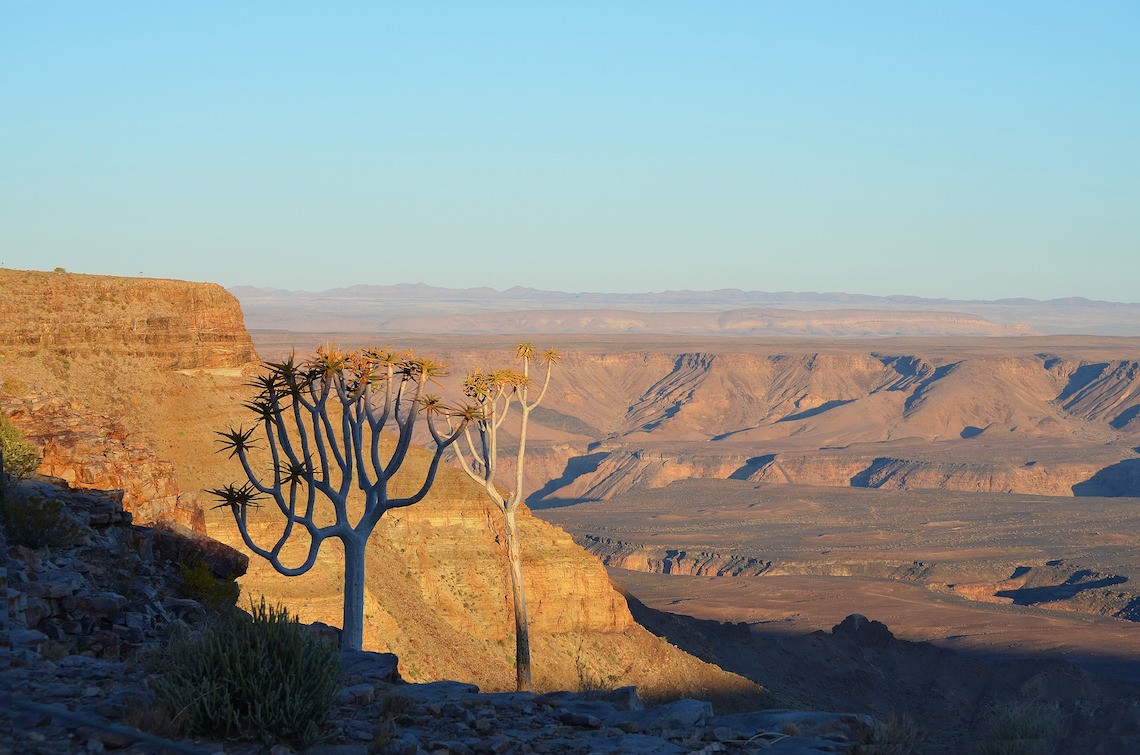 Head to Namibia for one of the best hikes in the world and one of the most popular in southern Africa. The strikingly beautiful Fish River Canyon is one of the world's largest canyons (160km long) with towering rock faces, deep ravines and a rich variety of bird and animal wildlife. Due to Namibia's immense heat, the gorge is only open to hiking in winter when it is still very hot!
Mount Kenya, Kenya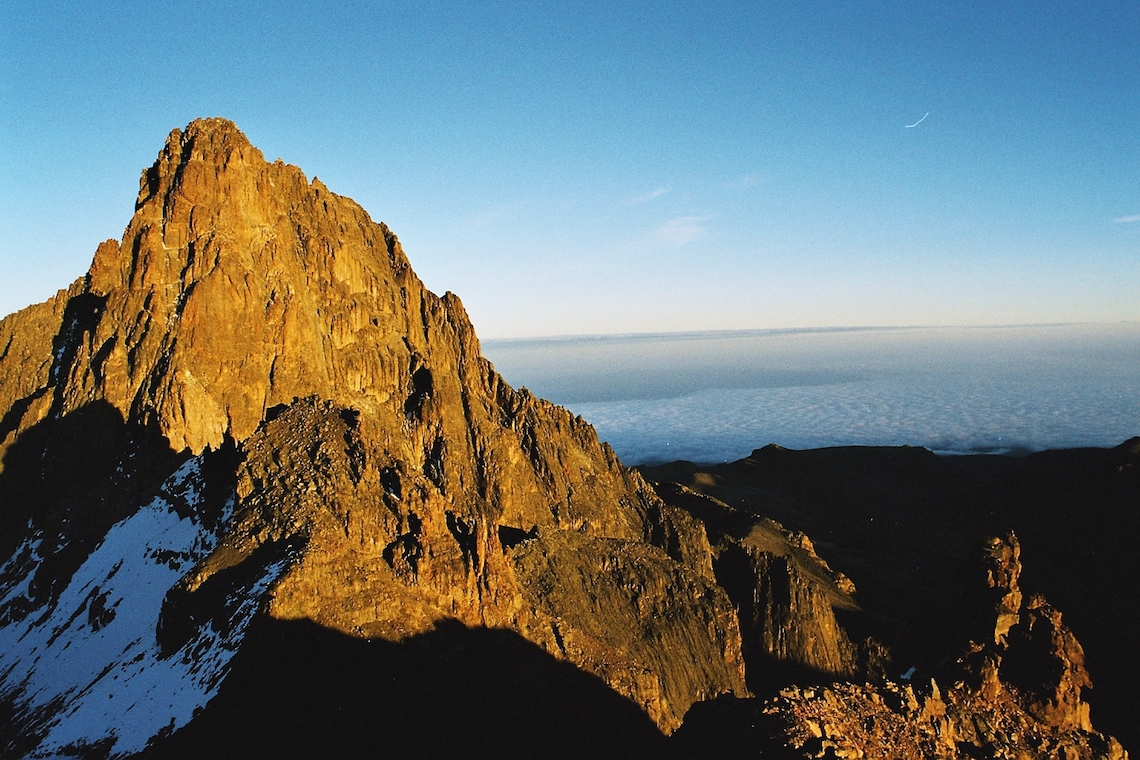 With its highest peak, Batian, at 5,199m, Mount Kenya is the highest in Kenya and the second highest mountain in Africa after neighbouring Kilimanjaro.
Boasting the scenic beauty of forest, moorland and swathes of wilderness, Mount Kenya is a great choice for those looking for a more alpine environment in Africa and a far less crowded trek than Mount Kilimanjaro – an ideal combination for one of the best hikes in Africa.
Remember to apply for your Kenya visa in good time before you travel.
The Drakensberg Mountains, South Africa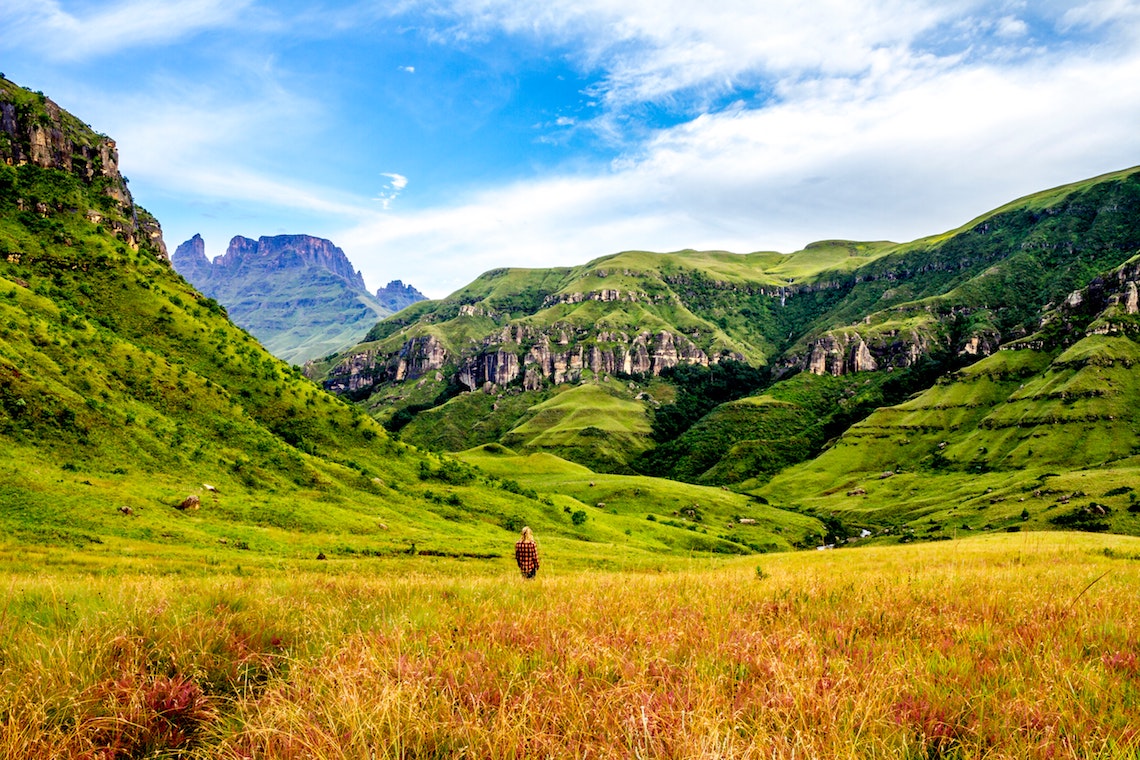 The Drakensberg Mountain range (also known by its Zulu name, uKhahlamba) is the highest in South Africa and offers a wealth of natural beauty and fantastic trekking opportunities.
The Drakensberg Traverse is a 2-3 week trek that encompasses many of Drakensberg's highest peaks including Thabana Ntlenyana, its highest at 3,482m, while Drakensberg's lower elevations are ideal for day hikes and less challenging treks.
Mount Cameroon, Cameroon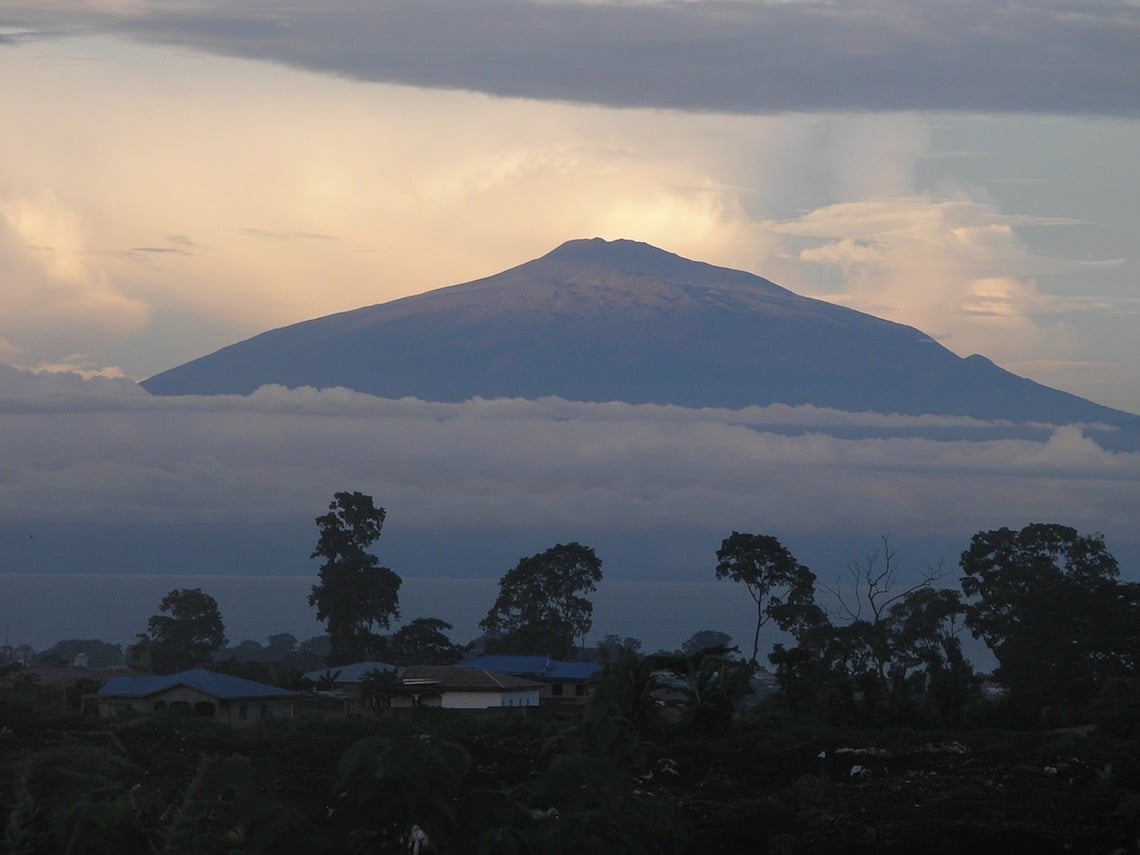 Known locally as Mongo ma Ndemi, meaning 'Mountain of Greatness', Mount Cameroon is West Africa's highest peak at 4,040m. An active volcano which last erupted in the year 2000, Mount Cameroon has a rich and diverse landscape of desert, mountains and rainforest and there are several different trails on the mountain for hikers to explore.
Jebel Sahro region, Morocco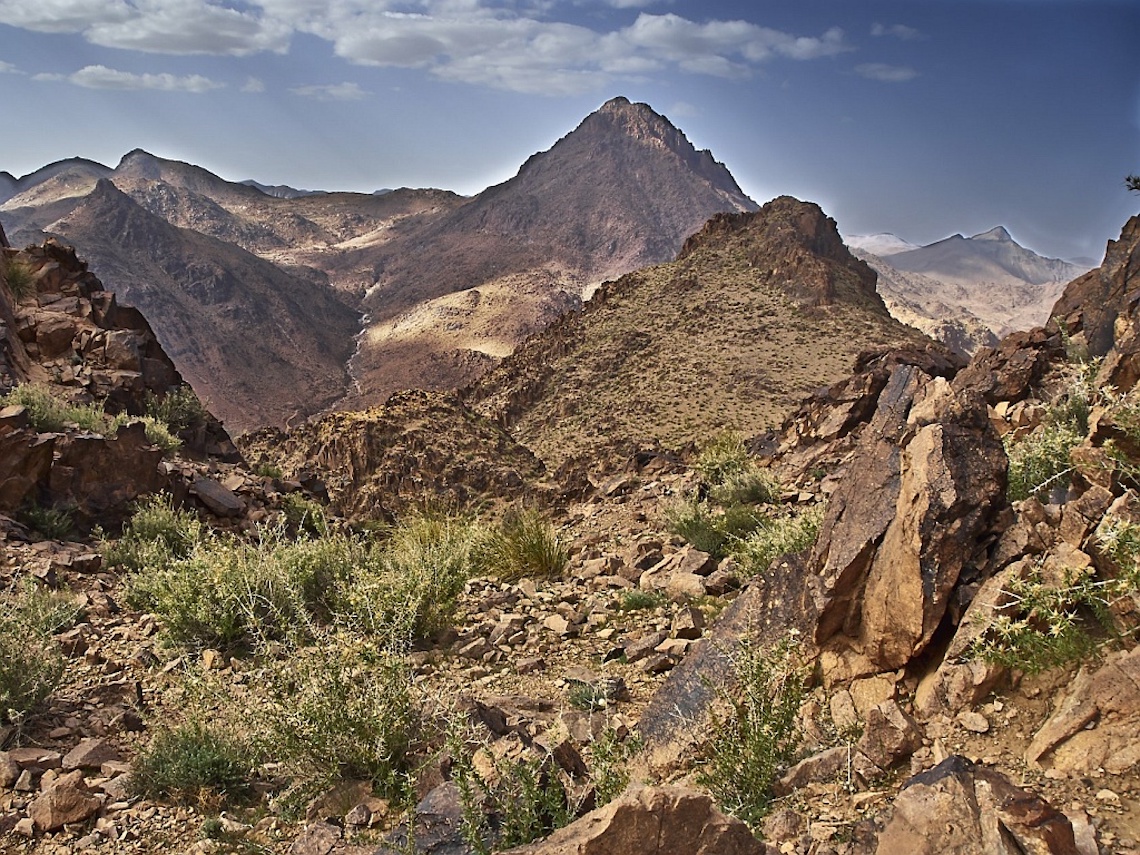 Tucked between the High Atlas and the Sahara Desert, the Jebel Sahro region is a spectacular yet less visited trekking destination than Mount Toubkal and other treks in Morocco. It offers wonderful scenery including gorges, fertile valleys and desert landscapes and is perfect for trekking off the beaten track.
The Rwenzori Mountains, Uganda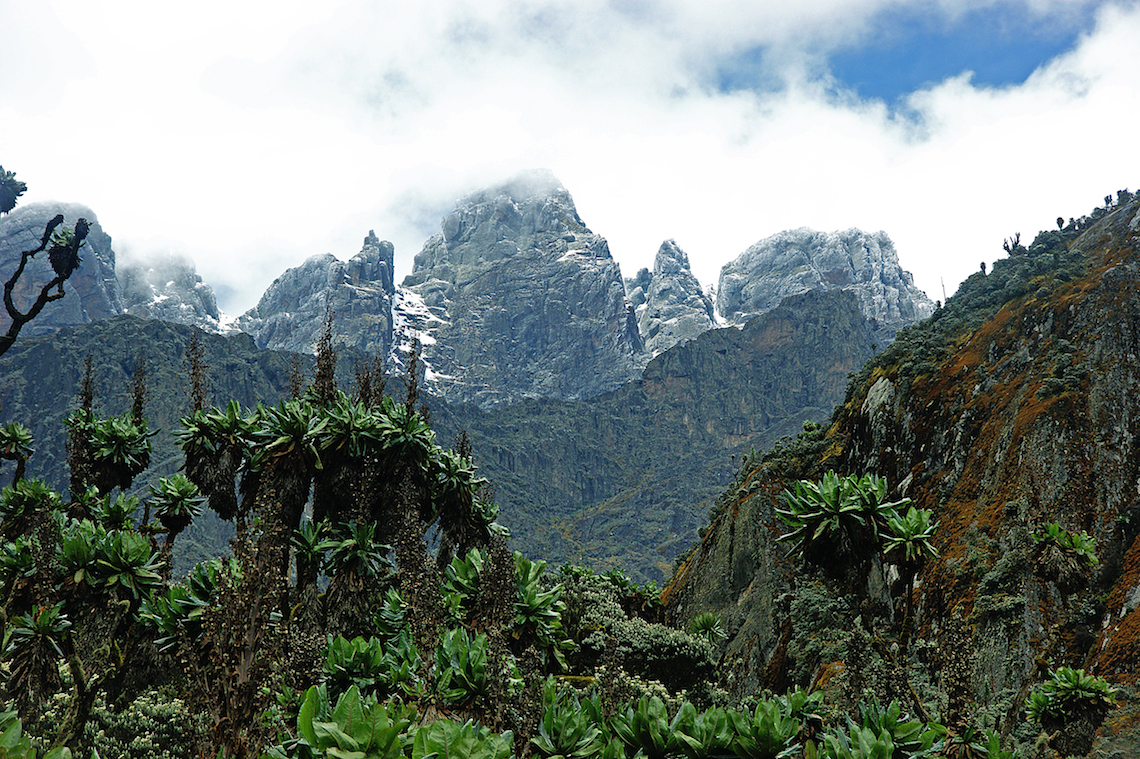 The Rwenzori Mountains, also known as Mountains of the Moon, lie between the border of the Democratic Republic of Congo and Uganda.
Its highest peak, Mount Stanley reaches 5,109m, (making it Africa's third tallest mountain) and all of Rwenzori's highest peaks are permanently snow-capped. Rwenzori trekking offers a stunning variety of other landscapes including forests, alpine meadows, lakes and diverse wildlife.
Mount Toubkal, Morocco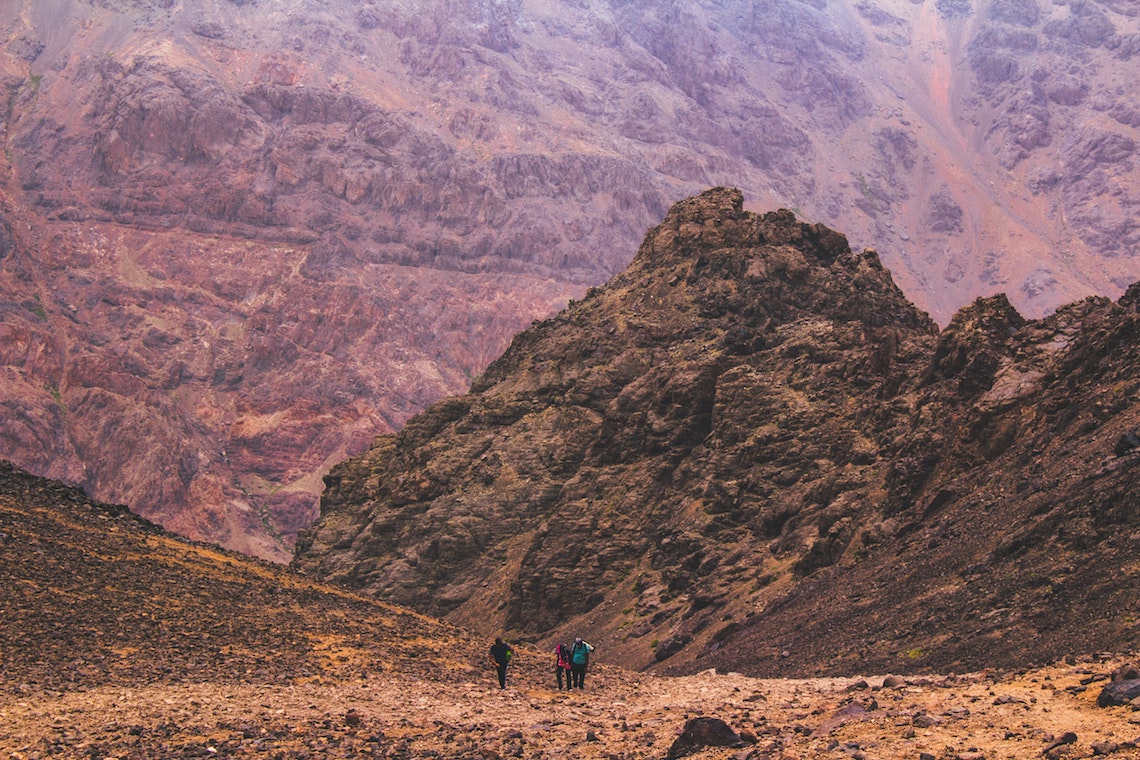 Situated in Morocco's stunning High Atlas Mountains, Mount Toubkal is North Africa's highest peak at 4,167m, and one of the most incredible hikes in Africa. Popular with trekkers and climbers alike, Mount Toubkal can be summited in 1-3 days. It is a challenging trek but one which is rewarded with the stunning views of the surrounding landscape that this mountain commands.
Madagascar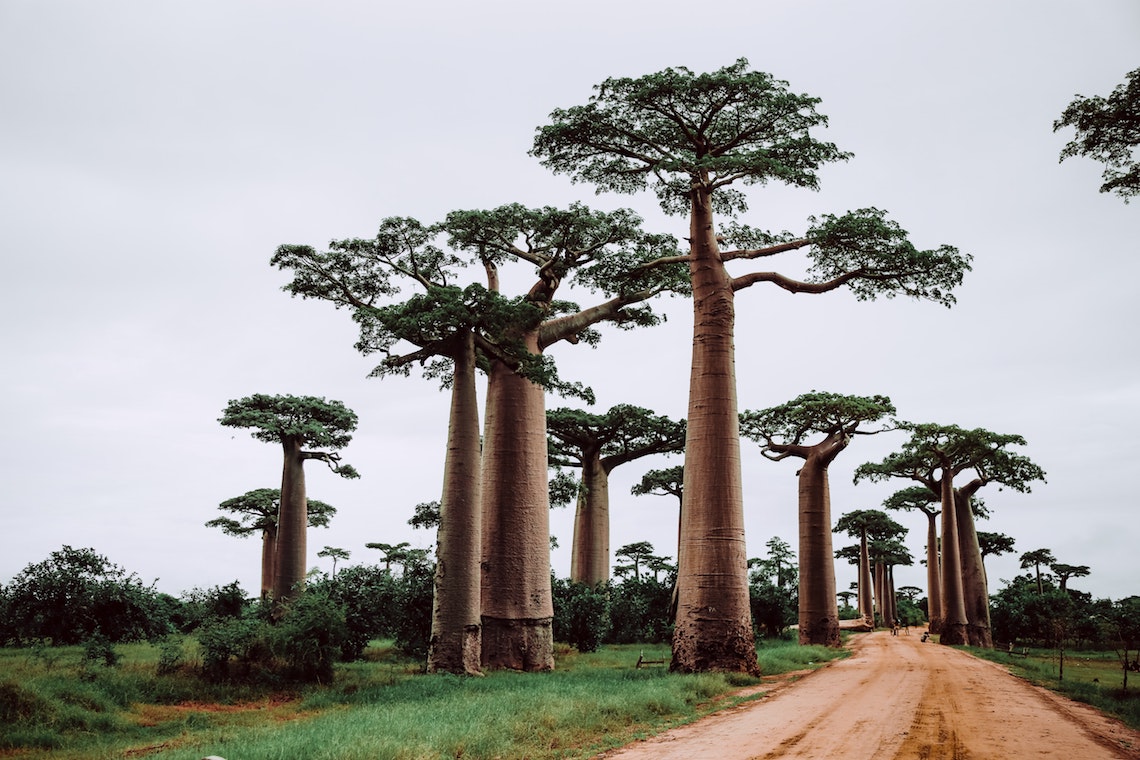 Madagascar, the world's fourth largest island, is known for its lush rainforest, jungle and a diversity of wildlife which is unique to the island and not found anywhere else in the world, including the lemurs. The island also boasts extensive highland areas with fantastic trekking opportunities.
These include Andringitra National Park, one of Madagascar's many beautiful biodiverse parks and home to the island's second highest mountain, Peak Boby (2,658m), and also Isalo National Park with its unique landscape of rock formations, deep canyons and waterfalls.
More incredible hikes in Africa
After more incredible hikes in Africa and beyond? Check out out best hikes in the world series, where we rounded up some of the world's most incredible treks, from the undiscovered to infamous and everything in between.