Over the next few months we're exploring the best hikes in the world. Next up, we take a look at an awe-inspiring trek on one of the major mountain massifs in Africa, Ethiopia's spectacular Simien Mountains…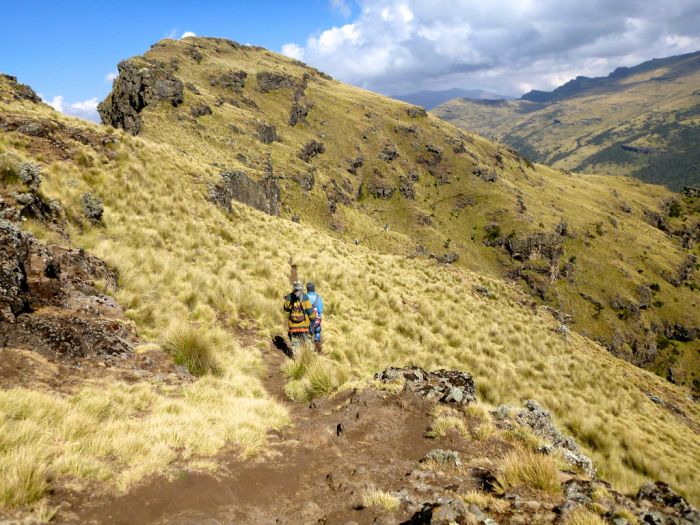 Photo: Rick McCharles
The Simien Mountains are found in northern Ethiopia and form part of the Ethiopian Highlands. They are a World Heritage Site and also play host to both the Simien Mountains National Park and Ethiopia's highest mountain, Ras Dashen (4,550m).
"Ethiopia is a fascinating place. Its history, its people and its geography have so many characteristics that are unique and unlike anywhere else I have visited in Africa," says David Halliday who trekked in the Simien Mountains with Pioneer Expeditions in November 2011.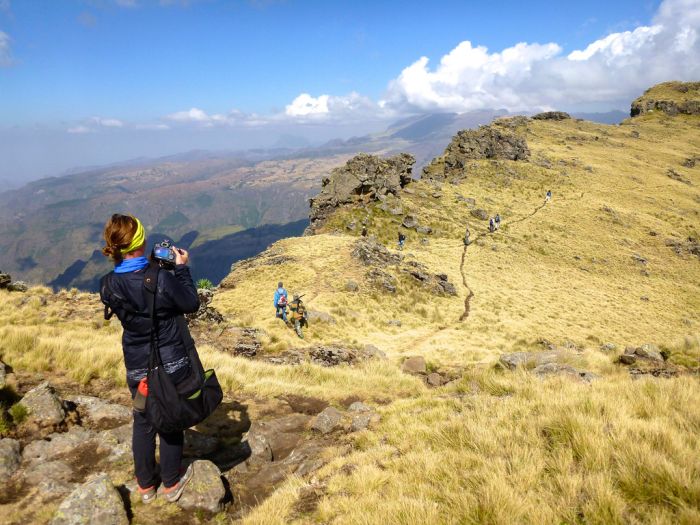 Photo: Rick McCharles
"From a trekking perspective, the Simiens are beautiful, dramatic and very varied. There's much more flora and fauna than I expected and you get real insights into the people who live there. You need to be more than reasonably fit as the ascents and descents are long and severe.
"The nights are also very cold and the campsites very basic, so it's challenging. In contrast to this, we had a great crew supporting us, delicious food every day, and the result is a great sense of camaraderie and enjoyment. And the scenery is so spectacular that every day is a delight."
Wildlife lovers will also be in heaven, with a hike through the Simien Mountains bringing you close to endemic species such as baboons, ibex and if you're lucky, a glimpse of the elusive Ethiopian wolf. The Simien Mountains were granted UNESCO world heritage status in 1978 but are now threatened due to habitat destruction and human intrusion – so a visit to these magical landscapes is recommended before it's too late.  Hire a guide and try the Simien Lodge to Sankaber trail for a taste of everything this region has to offer.