As we continue our look at AT's top 100 hikes in the world, we turn our attention to a stunning mountain range which is home to South Africa's highest peak  – the mighty Drakensberg Mountains…
The Drakensberg Mountain range (also known by its Zulu name, uKhahlamba) is the highest in South Africa and offers a wealth of natural beauty and fantastic trekking opportunities.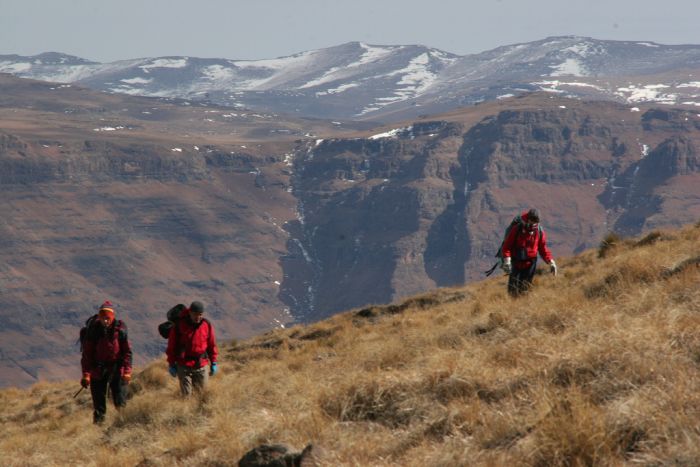 Photo: Fritz Park
The Drakensberg Traverse is a 2-3 week trek that encompasses many of Drakensberg's highest peaks including Thabana Ntlenyana, its highest at 3,482m while Drakensberg's lower elevations are ideal for day hikes and less challenging treks.
"I first saw the 'Burg' in an old book called A Mountain Odyssey in southern Africa and remember being absolutely enthralled by the atmospheric nature of the pictures," says regular Adventure Travel contributor Tom Hutton.
"Seeing the peaks in the flesh for the first time, I realised that this wasn't exceptional photography; these mountains really are 'other worldly'.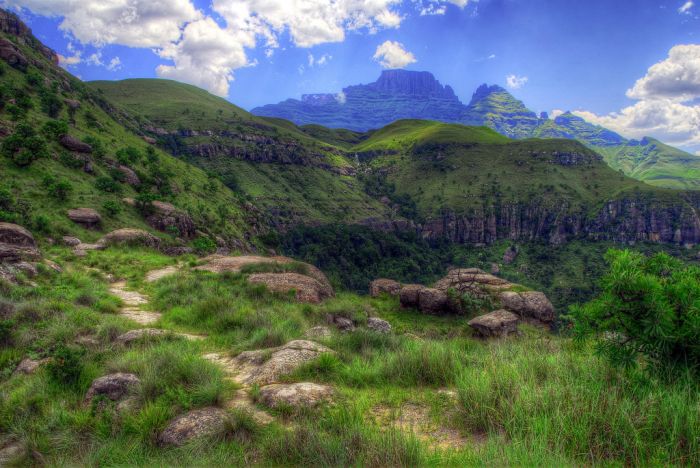 Photo: slack12
"But it's not just the imposing nature of the escarpment and its army of Goth-like pinnacles and needles that makes it such a great area to trek. It's also the nature of the ground, which above the escarpment is more Dartmoor than alpine, and the style of the trekking, which includes sleeping in a succession of spectacularly-positioned caves. The Drakensberg Mountains really are something different."
Intro photo: Jonathan Gill