With winter on the way, keeping warm is essential: whether you're at home or on a new adventure. But at the same time, the cost of energy is rocketing and many of us are wondering how best to keep the cold at bay.
What you need is sustainable, clean energy that's both reliable and easy to capture. We're talking about solar power. And while the sun is definitely in shorter supply across the UK over the winter, that doesn't mean you can't harness solar power when it does come out or make use of the daylight hours to power up either your home or your next adventure.
At Wired For Adventure, we're passionate about the environment and preserving it for all our adventures in the future. That's why we've teamed up with global outdoor brand Jackery, who has been dedicated to making green energy available everywhere since 2012. Based in California, Jackery has sold over 2 million units worldwide, won 25 international awards, and been recognised by over 150 media organisations, including The New York Times and Forbes.
So, warm up this winter with our guide to powering up your home or your next adventure the solar way.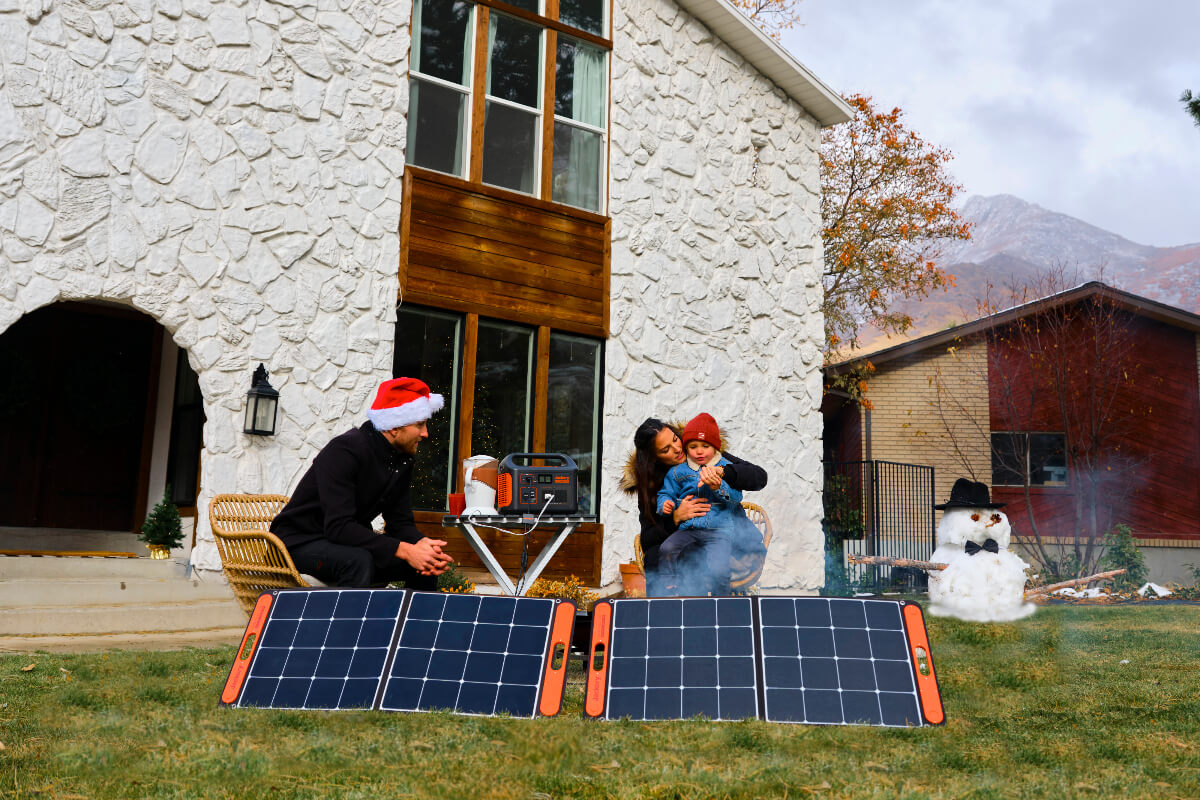 Advantages of solar energy
Solar energy is the ideal solution to the energy crisis – especially in the winter. This is because the advanced technology in modern solar generators means you can power up solar generators with daylight only. However, on those wonderful days of winter sun, a generator like the Jackery Solar Generator 1000 Pro (available in the UK soon) will fully charge in just 1.8 hours.
This makes a Jackery generator perfect for powering your home, stowing in your campervan for a winter getaway, or charging up phones and cameras around the campfire at the end of a cold-weather walk.
Ways to warm up this winter with solar power
With a 1000 watt solar generator, you can charge most of your everyday essential devices. Take Jackery's Solar Generator 1000, which is designed to meet many of your needs in the home.
Here are just some of the things you can power up:
An electric blanket for 10 hours
A 5W light for 17 hours
A 60W TV for 13 hours
And if you need power on-the-go this winter, Jackery's Solar Generator 1000 is the perfect companion, too. When fully charged, you can power a mini fridge for up to 17 hours or a 300W blender for 13 hours.
Portable power on your next winter getaway
Jackery's range of solar generators are well suited to any of your getaways this winter. They're all designed to be portable and lightweight (the Solar Generator 1000 weighs in at just 10kg), so you can pack them away quickly and transport them easily to your next adventure destination.
The handy car charging cable also means you can top the generator up when you're on the road or in the camper, making your vehicle's electricity go further and ensuring that you're ready to power up your adventure essentials when you need them most. Portable heaters, outdoor lights, cooking gadgets – no matter how cold it gets on the road, you'll be able to enjoy all these creature comforts.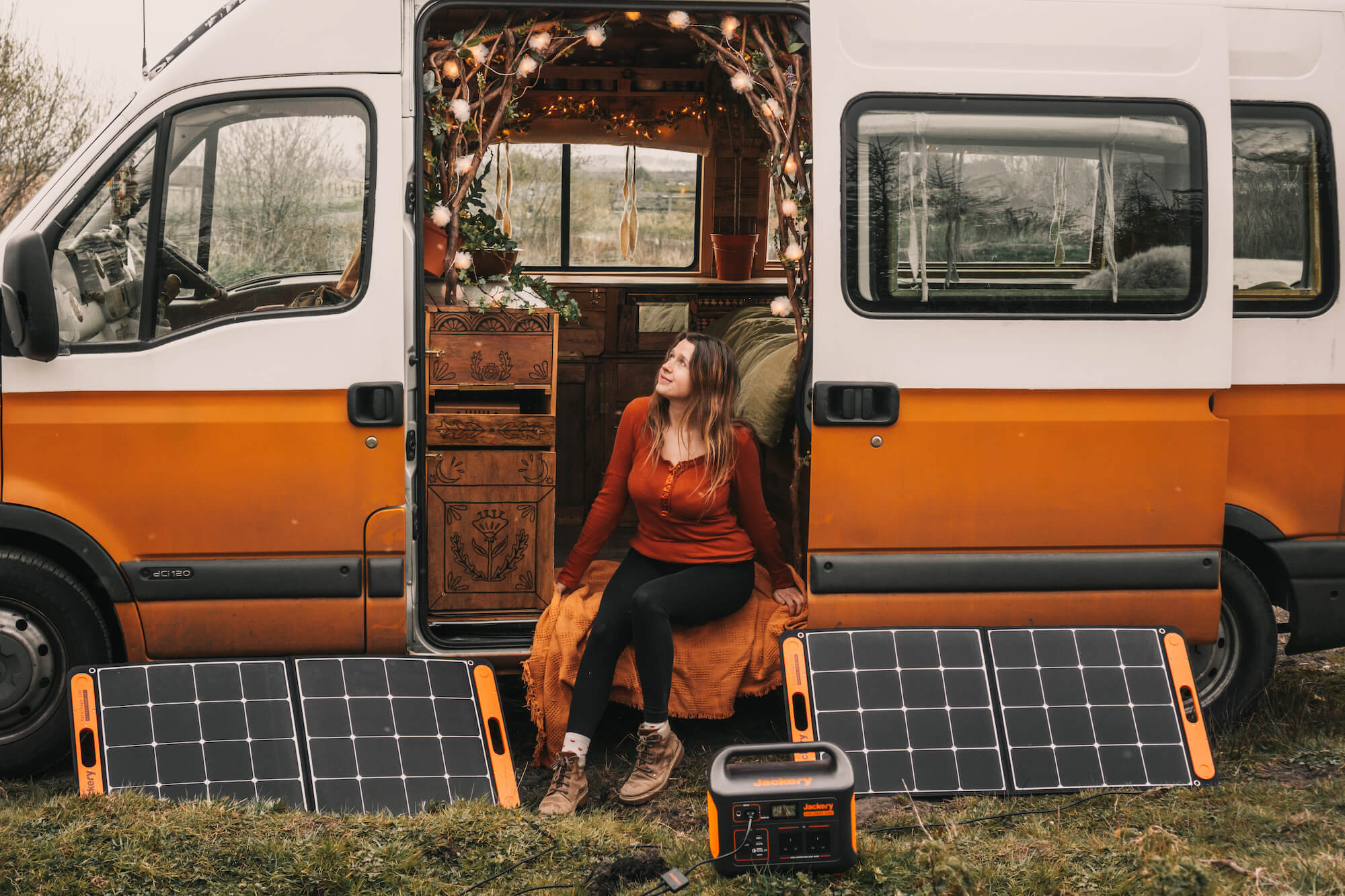 Be ready for power outages this winter
If there are any unexpected power outages this winter, a solar generator provides a much-needed backup supply – whether you're working remotely or simply want a warming cup of hot chocolate.
The Jackery Solar Generator 2000 Pro (available in the UK soon) can be fully charged with just 2.5 hours of sunlight and can easily power up a range of everyday household appliances, including electric heaters, kettles, toasters, pressure cookers, TVs, and laptops.
Jackery is ready to warm up your winter
Jackery is all about portable, versatile, sustainable power that meets all your outdoor and indoor needs. Everything from charging your smartphone to powering larger appliances like fridges, heaters, and lamps.
Even better, for their 10th Anniversary, Jackery has a wide range of incredible offers and competitions.
Starting on 17 October 2022, the first 100 Jackery Solar Generator 1000 orders receive a free carry case to protect it. And between 17 October to 15 November 2022, you can also enter a prize draw where two lucky people have the chance to win a Solar Generator 1000 and a SolarSaga 100 panel each. For more about this great offer and how to enter the competition, click here.
Then there are competitions on Jackery's Instagram and Facebook pages. In each case, 10 lucky followers can win a Solar Generator 1000 by sharing their 'warmest stories'.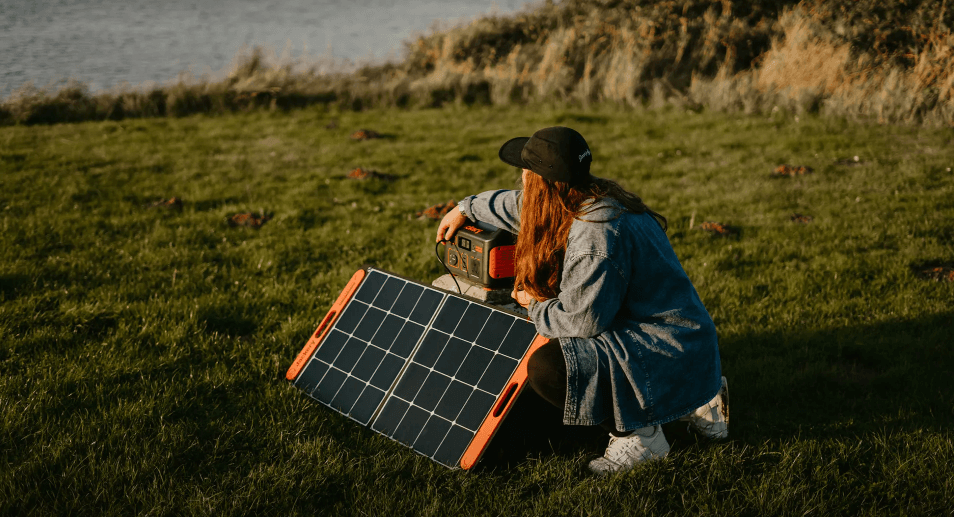 Go solar with Jackery this winter
Save money on your energy bills with a stylish, sustainable Jackery solar generator. Practical, innovative, and cost-effective, one of these generators really is the perfect way to warm up when temperatures drop. Find out more at uk.jackery.com or amazon.co.uk/jackery.