Why spend one day out walking when you can do it for two days? Because the best two-day walks also mean twice the fun, twice the adventure, and twice the opportunity to enjoy awesome views.
There's just one problem: finding gear that'll keep you fresh even when there's no chance of washing it (and every chance you've slept in it) between days one and two. That's why Wired For Adventure has teamed up with leading outdoor brand Keela. Together, we've compiled a list of six of the best two-day walks in the UK to try and the perfect kit to take with you (for more on this, head to the end of your guide).
But first, let's dive straight into those two-day walks. You'll find everything from easy to challenging and flat to mountainous. And look out for a few mentions of famous UK film locations, too!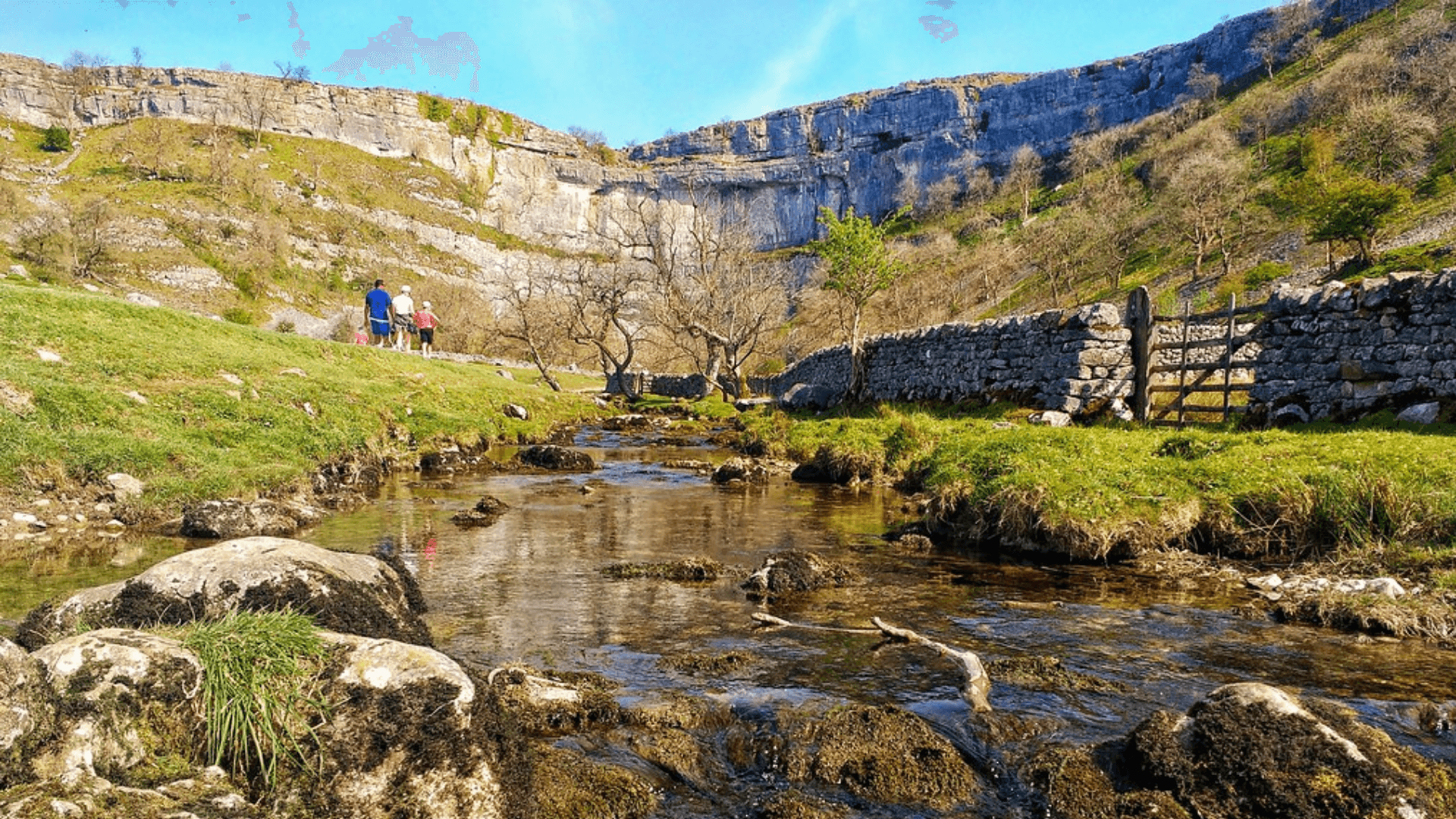 1. Malham Cove – Yorkshire Dales (England)
Malham Cove was recently named the UK's favourite walk. And if it's good enough a setting for a pivotal Harry Potter moment, it's good enough for us…
Because it's located at the base of a stunning ravine, we recommend pitching a tent at Gordale Scar. From here, you can scramble to the top, head to Malham Tarn, and across the limestone to Malham Cove. Then make your way back via Janet's Foss – a waterfall that's said to be named after a mysterious fairy queen.
On day two, head west from your tent towards Attermire Scar (one of the UK's most dramatic cliff-faces) and enjoy spectacular views of Pen-y-ghent as you head back to base later on.
2. Rhyd Ddu – Snowdonia National Park (Wales)
This route is one of contrasts. On the first day, walk to the top of Wales' highest mountain (Snowdon, 1,085m) along the Rhyd Ddu Path. After a quick cuppa at the summit cafe, take the Llanberis Path back to the bottom. Once you arrive in Llanberis, you'll be spoilt for choice when it comes to refreshment and overnight stays.
On day two, head to Nantlle Ridge and take on its varied and differing peaks. Here, you'll catch incredible views and snap lots of stunning photos, before ending your two-day walk in Beddgelert and riding the Welsh Highland Railway back to Rhyd Ddu.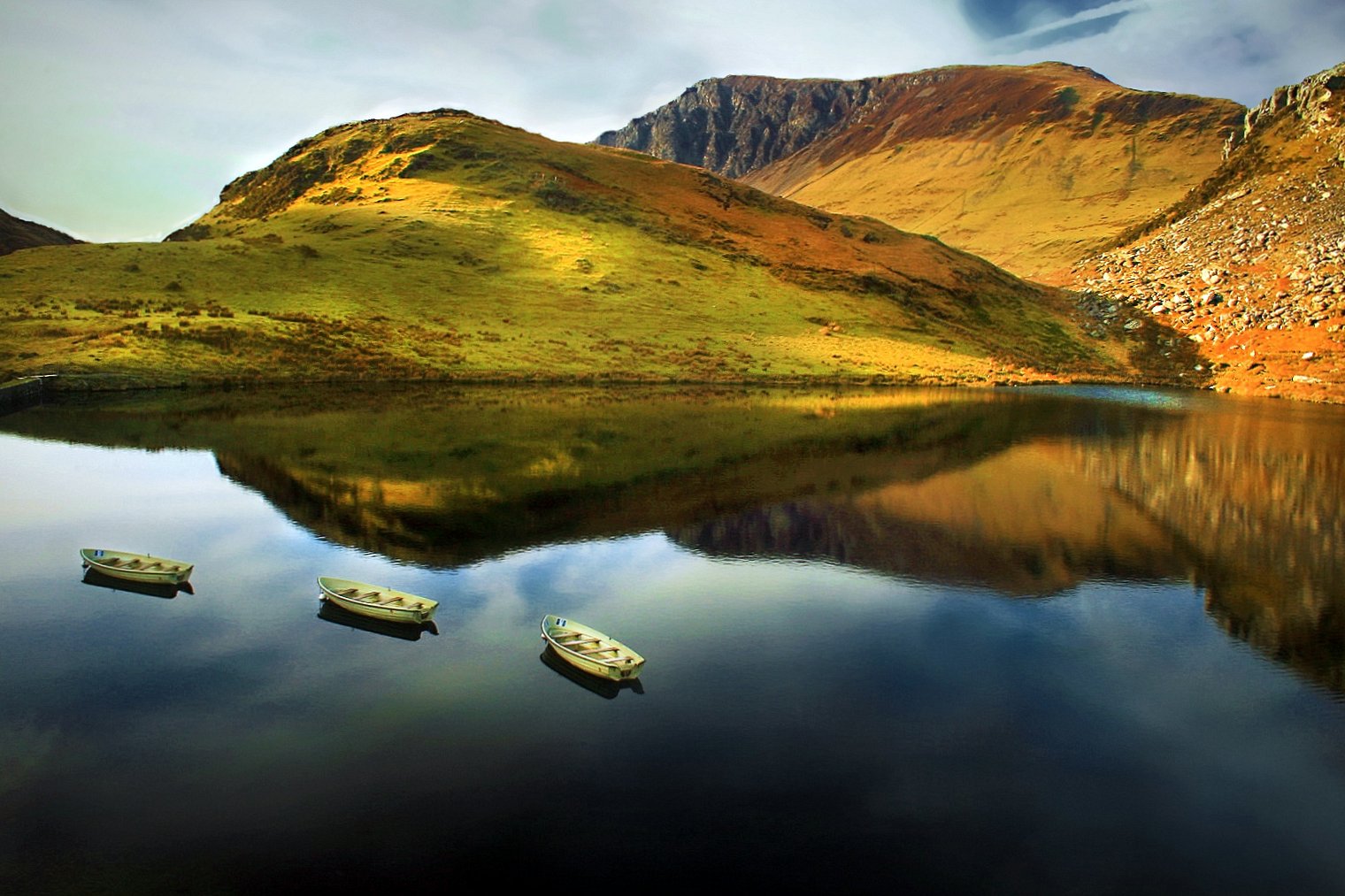 3. The Saints Way – Padstow to Fowey, Cornwall (England)
Based on an ancient trade route, The Saints Way in Cornwall is a 28-mile walk that takes in almost everything the county has to offer. Starting in the centre of Padstow, you'll quickly climb Dennis Hill and come face-to-face with a dramatic granite obelisk (the views aren't too shabby at this point either).
The remainder of your first day on The Saints Way sees you wind your way to Lanivet (15 miles from Padstow). Here, you can take advantage of a couple of pleasant B&B's in the village. We also recommend you end your evening with dinner at the Lanivet Inn.
Day two is a 13-mile walk from Lanivet to Fowey. Along the way, you'll spot an Iron Age hill fort, as well as glimpses of the River Fowey and plenty of beautiful churches. As your route winds to its end, there's even the chance to walk across one of Cornwall's finest hidden beaches…
4. Rannoch Moor – Perthshire (Scotland)
You won't need a car at all on this two-day walk. Get the train to Rannoch Station and head across the moorland with impressive Glencoe in the distance. Your overnight stop will be the Corrour Station House – a place you might recognise if you've seen the film Trainspotting.
After a well-earned rest, start early on day two and walk the varied landscape along the Lairig Leacach to Spean Bridge. From here, you can catch a train home. The ideal two-day walk for both you and the environment!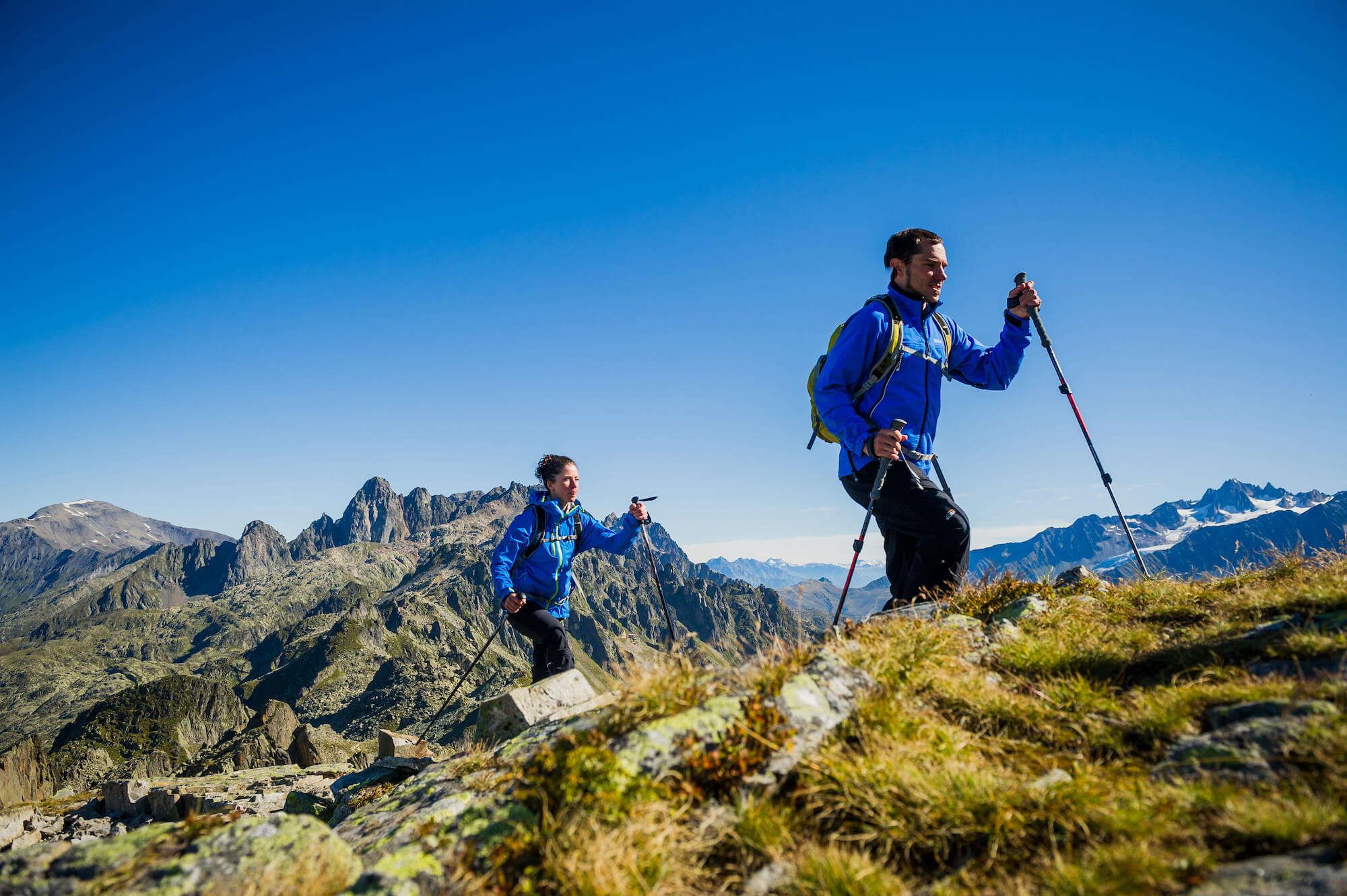 5. Mourne Mountains – County Down (Northern Ireland)
Said to be the inspiration for CS Lewis's The Lion, the Witch, and the Wardrobe, this 22-mile route across the Mourne Mountains is a great combination of rocky scrambles, tors, and moorland.
It's the ideal length for a two-day walk. You'll start and finish at Silent Valley and stay overnight in Trassey Bridge. Meelmore Lodge has camping, private B&B, and dorm B&B options available.
6. High Street – The Lake District (England)
One of the more challenging two-day walks on our list, this 31.1 mile route might take in over 3,000m of ascent – but the rewards are many. Firstly, the views across eastern Lakeland are off-the-charts good. And secondly, you'll take in all the delights of the ancient Roman Road that runs over High Street.
This two-day walk is really one for wild campers, as accommodation along the route is sparse. But if you're an adventurer that still prefers a roof over their head, there are a few Youth Hostels a mile or two off the path (Ambleside and Windermere are decent options).
The perfect kit for any of your two-day walks
Based in the beautiful Scottish town of Glenrothes, UK outdoor brand Keela is certainly no stranger to designing lightweight gear that'll keep you fresh, dry, and odour-free. So, it'll come as no surprise that we think their Trail Range is the perfect companion for any of these two-day walks.
Keela's Trail Range benefits from clever technology known as Polygiene StayFresh. Put simply, when you've got the gear on, the fabric forms an invisible shield that makes it impossible for smelly bacteria to multiply. This means you'll stay fresh and odour-free even when you're working hard. It also means you won't need to worry about washing your stuff as often – something that's good for both you and the planet.
An ideal base layer for any two-day walk is Keela's Trail Short Sleeve Top (available in men's and women's). The wicking fabric keeps moisture away from your body, while the active fit ensures it's comfortable and stylish. At the end of day one, simply chuck it in your backpack and it'll be ready for day two when you are.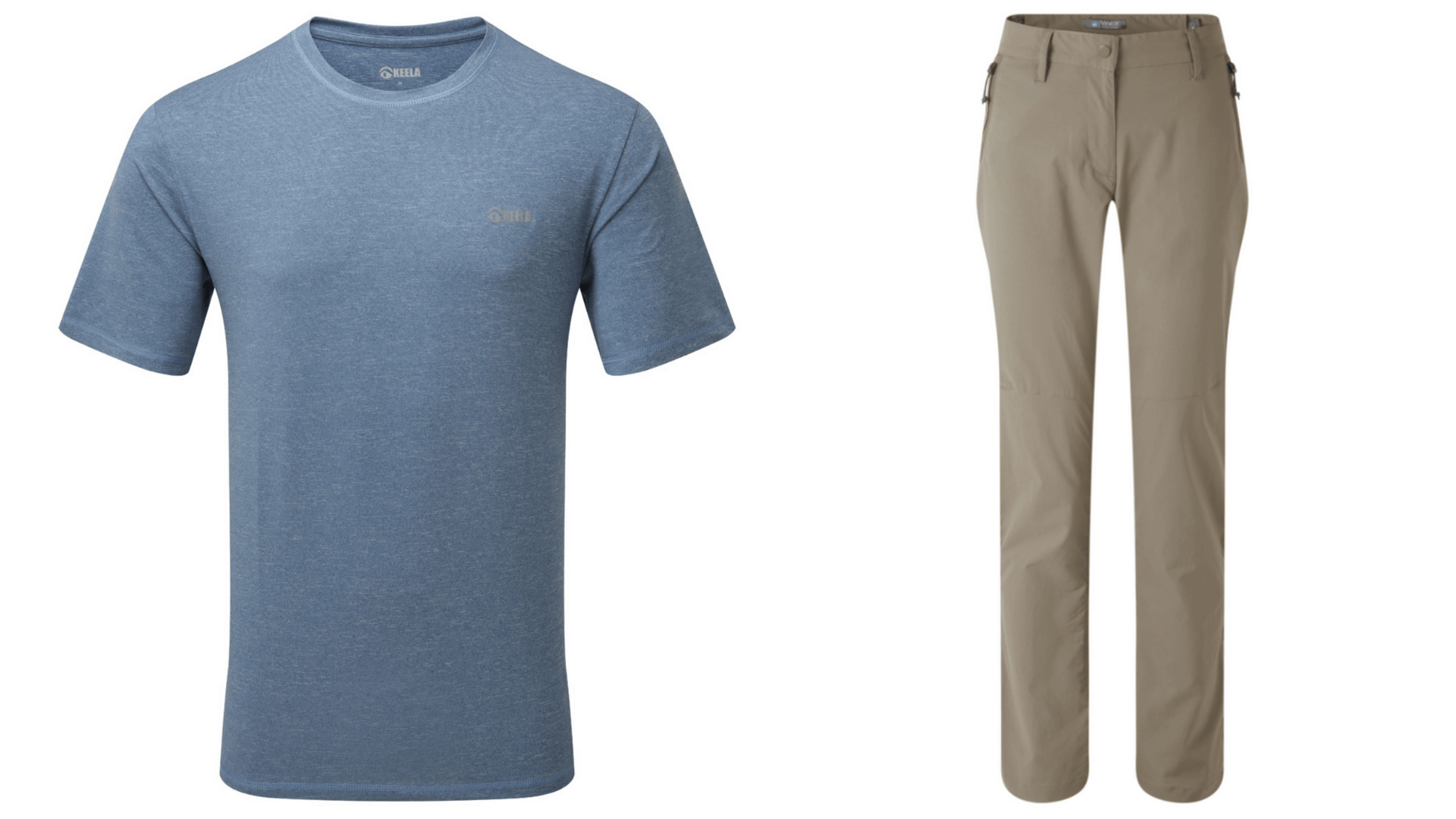 For the bottom half, look no further than Keela's Trail Trousers (available in men's and women's). A new addition to the trail range, the innovative Polygiene ViralOff treatment keeps 99% of viruses at bay and stops the growth of nasty odours. And that's not all, because with its handy stretch fabric you'll stay comfortable whether you're on the flat or dealing with any steep inclines.
Keela's Trail Range is available now. Find out more at keelaoutdoors.com.