Energy efficiency is everywhere you look. From the lightbulbs you flick on when you arrive home to the central heating system warming you up, simply using less energy to complete the same task is seen as the path to a better world. But it may surprise you to hear that the trend has extended to the very hiking boots that you wear on your feet each week as you hit the trails.
That's right, the next time you go to buy a new pair of hiking boots, it's worth questioning just how energy efficient they are. You see, while you may put in countless hours hiking at the weekend, your overall performance is only going to be as good as the pair of boots that are keeping you in contact with the ground.
If that boot is too rigid and stiff, you'll spend your day working against them, meaning you'll use more energy and tire out quicker on your hike. On the other hand, some hiking boots that allow too much flex will quickly age, developing noticeable creases and a tatty appearance. It's not just a cosmetic issue either, the continual flexing and stretching of the material at these flex points may even result in failure, ruining a good pair of boots and leaving you stumping up your hard-earned cash for another pair.
Happily, American outdoor footwear manufacturer KEEN has sought to address this with its new KEEN Bellows.Flex technology, which it's using to produce market-leading, energy efficient hiking boots that are built to last longer. But how does this new technology work?
How does it work?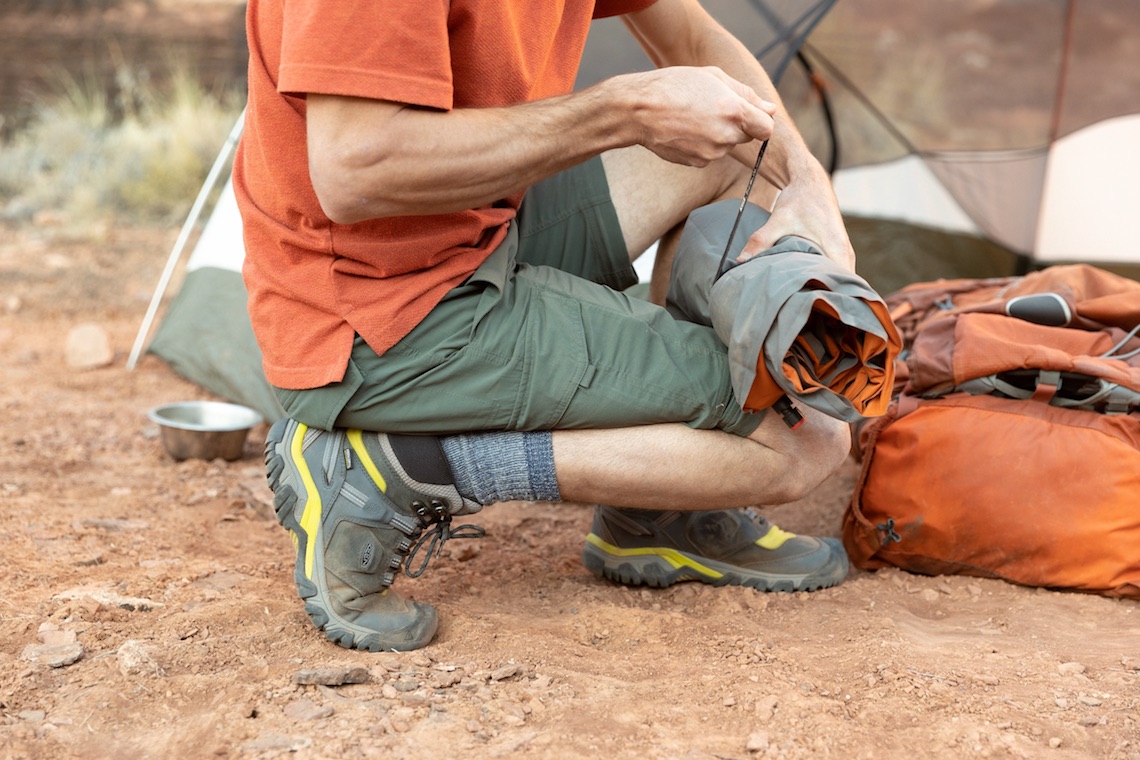 To understand KEEN's Bellows.Flex technology, it may help to think of an accordion. A thermoplastic polyurethane (TPU) insert, with ridged sections that mimics the bellows of the musical instrument, sits on top of the foot between the base of the laces and the edge of the toe box. Then, with each step taken, the insert compresses and flexes (as you can see in the photo above, the yellow inserts can be seen on top of the boot).
The benefit of this is two-fold. Firstly, the inclusion of this technology in a critical area of the boot should make hiking easier and more energy efficient than ever before, according to KEEN. This isn't an unfounded claim though. When independently tested against similar boots in the hiking category, KEEN's boots, equipped with Bellows.Flex technology, required on average 60% less energy to bend and flex, a fact that should translate into longer, more comfortable, and less tiring hikes in the real world.
Alongside this, the Bellows.Flex technology will also contribute to the longevity of KEEN's hiking boots. Hiking boots usually crease and crack on the top of the foot, a byproduct of a lifetime of flexing and bending on the trails, and it's an area that is prone to failure. By replacing it with the Bellows.Flex insert KEEN has guarded against this, meaning that not only should your hikes last longer, but the boots you take with you should last longer too.
KEEN Ridge Flex WP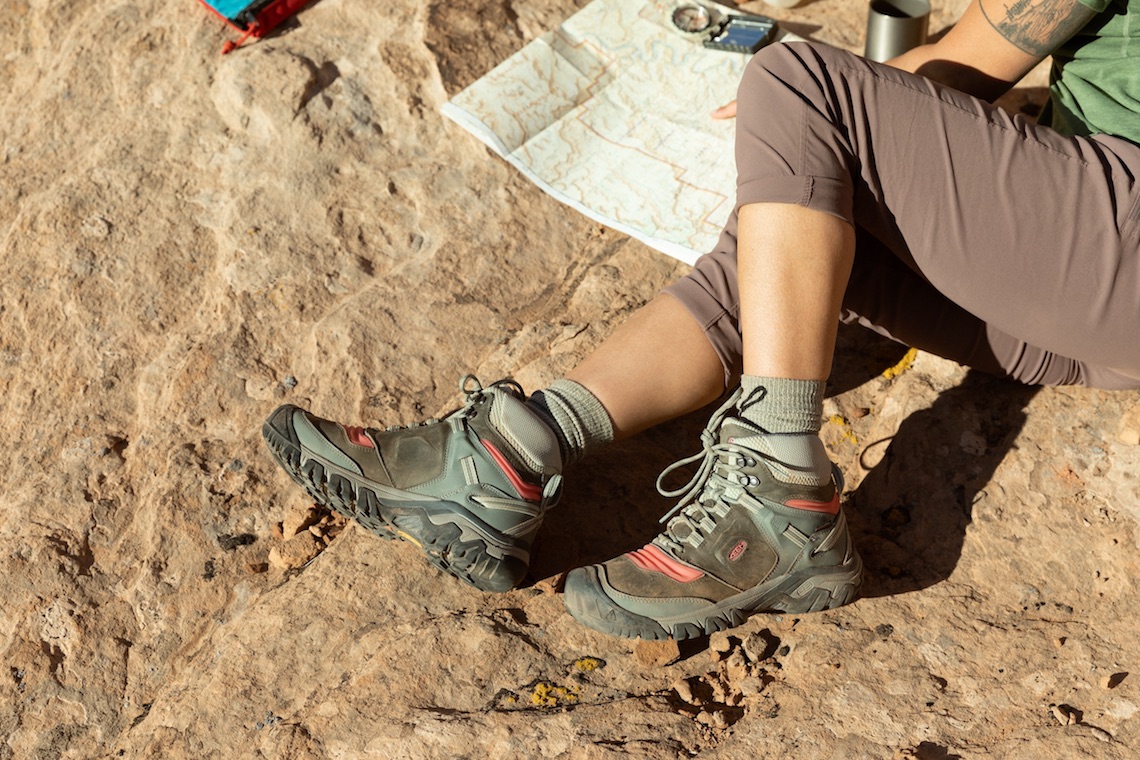 The Bellows.Flex technology is featured in KEEN's brand-new hiking boot, the Ridge Flex WP. Made with premium, ethically-sourced leather, the Ridge Flex WP is a sturdy, trail-ready boot ready for covering plenty of miles over the course of its lifetime. Rugged 5mm lugs keep you sure-footed no matter what terrain you're hiking in, while the KEEN ALL.TERRAIN outsole features an underfoot shank to provide protection and stability during your hikes.
The KEEN Bellows.Flex insert helps to provide comfort and energy-efficiency on the trail, while a speed lace and heel capture system allows for a perfect fit every time. When it comes to weather protection a PFC-free durable water repellent and the KEEN.DRY membrane help to keep your feet dry throughout the day. Inside the boot a pesticide-free, eco-friendly anti-odour treatment uses natural materials to break down any nasty smells, keeping your feet fresh and clean no matter how hard you work.
Mid-cut, costing £155, and low-cut, costing £145, options are available, and are available in both men and women's editions. Find out more by heading to KEEN's website today.