Here at Wired For Adventure it's our mission to get you adventuring. Whether that's the inspiration you need to take your first big trip or a handy guide to get you on a local hike, we want to make it easy for you to go outdoors.
That's why we love partnering with companies like Keela. They've released a whole collection dedicated to the everyday adventurers that will make sure you feel comfortable and happy on your wee days oot, (they're a Scottish company… if you couldn't tell!)
The Wee Days Oot collection is all about convenience. It consists of four multi-purpose, waterproof garments and blankets that will do everything from help you get changed at the beach to transform into a sleeping bag. They're perfect for what Keela calls 'micro-adventures', and they make getting outdoors whatever the weather just that little bit easier.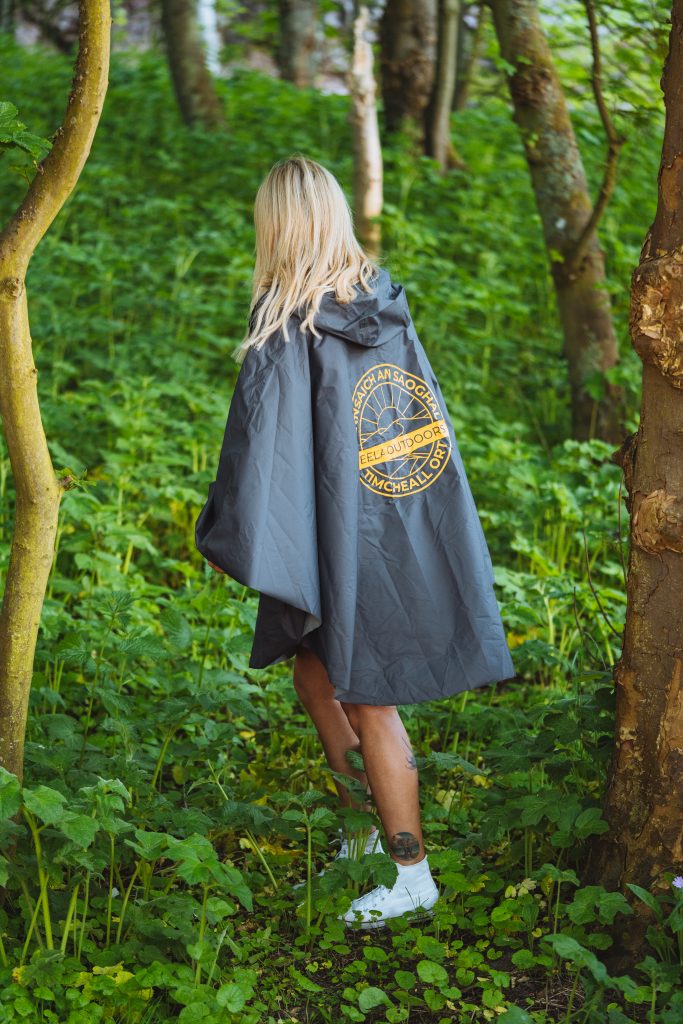 (smur) ~ a fine/drizzly rain
The Smirr Poncho is the easiest bit of kit out there. It's a waterproof poncho with a hood, snap closure at the neck, and a belt-loop for particularly windy days. It also has handle-bar straps so you can cycle to your hearts content in pure, dry comfort.
The best bit? It packs into a tiny carry bag. A bag small enough to fit in one hand. This means it's less bulky than most waterproof wear but, fear not, it's still just as waterproof. It's definitely one to bring on any-micro adventure, even if that adventure is your commute.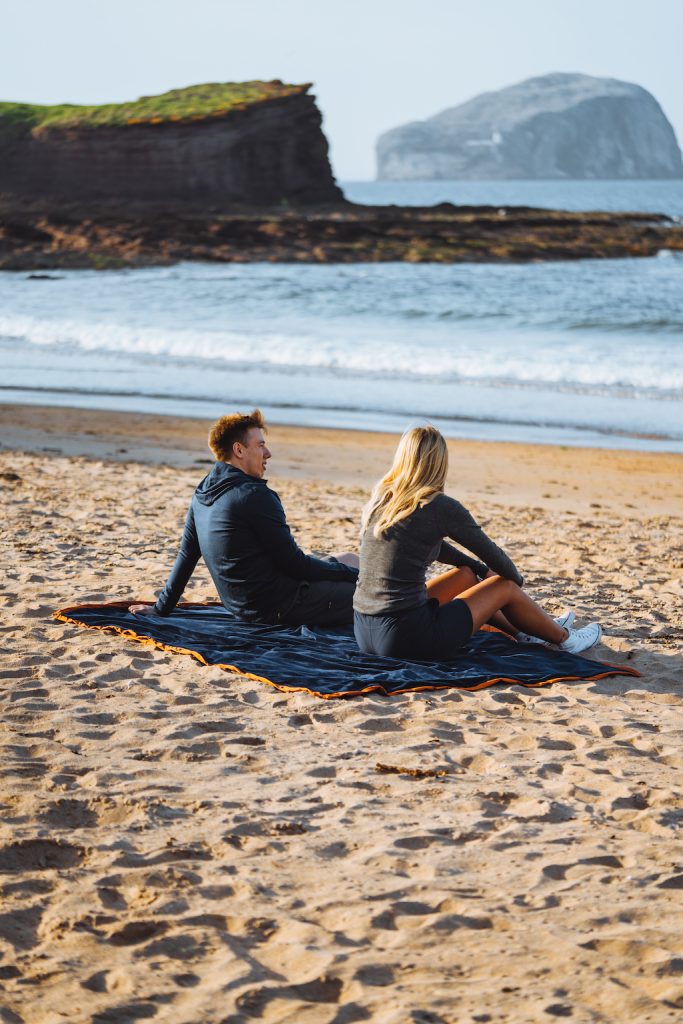 (ku:rı) ~ snuggle
If you want to adventure with a touch of luxury, a blanket is a must, whether that's for a picnic at a beach, to snuggle in around the campfire or for a mid-hike chill. The problem with them is that they're never the most practical item to bring. They're bulky and take on water easily and so often get left off the to-pack list.
The Coorie Blanket is not that type of blanket. It's inner lining is equally as luxurious as the best picnic blankets out there, but it's waterproof. With snap fastenings all the way round it also folds into itself for easy transport or even for wearing like a poncho, and, if you have more than one, you can snap them together to create an ultra-blanket. Our favourite bit is, there is a hidden zip pocket… on a blanket! Your belongings will be safe and sound no matter where you use it.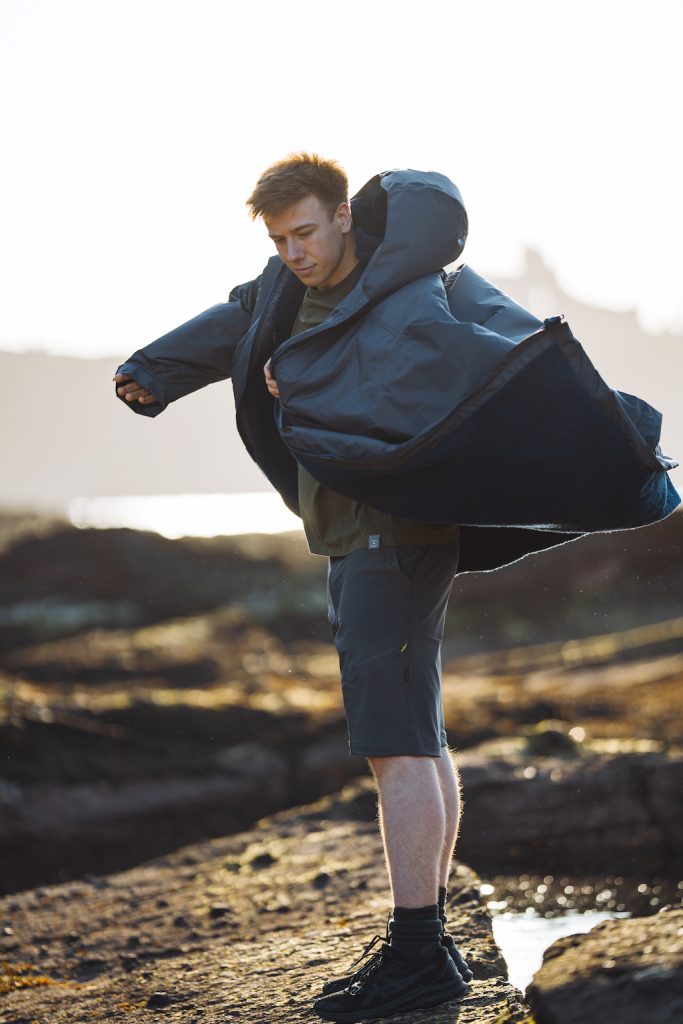 (drʊkıt) ~ drenched
We love the Drookit Drying Robe so much that it was a featured piece of kit in Wired For Adventure Volume 18. Here's a snippet of that review (the full thing can be found here):
"It's a hooded robe lined with a towelling material that fully zips in the front. And it's what's been missing from my dry bag for a long time. Drying becomes a second thought when you throw on your Drookit and get to sit and watch the sun set over the water.
It has adjustable cuffs as well as zipped security pockets, so your belongings stay safe while you're faffing around with a soaking wet swimsuit. On that note, the Drookit comes with its own carry bag, which makes it a breeze to pack away once you've used it. It's also very compact and takes up no more space than any other towel would.
Ultimately, it is a simple but very smart piece of kit. It addresses all of the major struggles of getting warm and dry without adding any of the extra hassle that sometimes comes with high-end gear, (for example, it's machine washable)."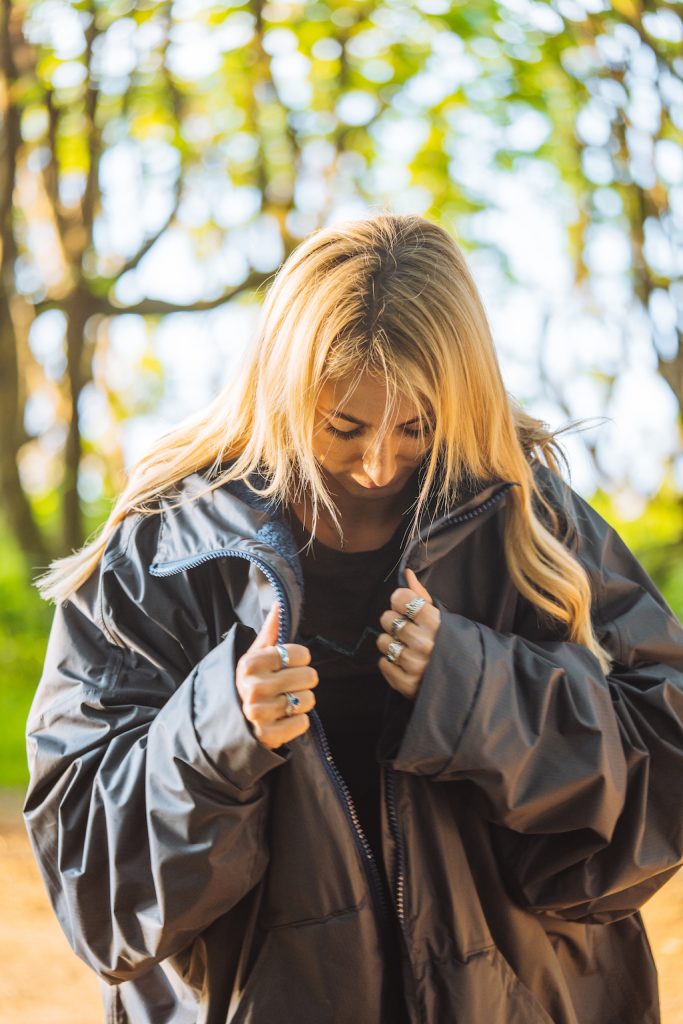 (bəˈhu:ki) ~ buttocks
The Bahookie Cover Changing Robe addresses one of the most pressing issues of modern-day adventuring: how not to flash people at the beach when you're getting changed.
The soft-fleece inner lining of this waterproof robe will keep your bahookie comfy as you're battling with your swim-suit so you'll be warm and dry in no time. Even if you want to avoid those horrendous campsite toilets you can just throw on your robe and change in total privacy in the middle of a field. Adventuring just gets easier with one of these.
The most unique thing about this robe is that it can transform into a sleeping bag, which is a game changer when it comes to space saving. Simply attach the snap off foot warmer and drift off.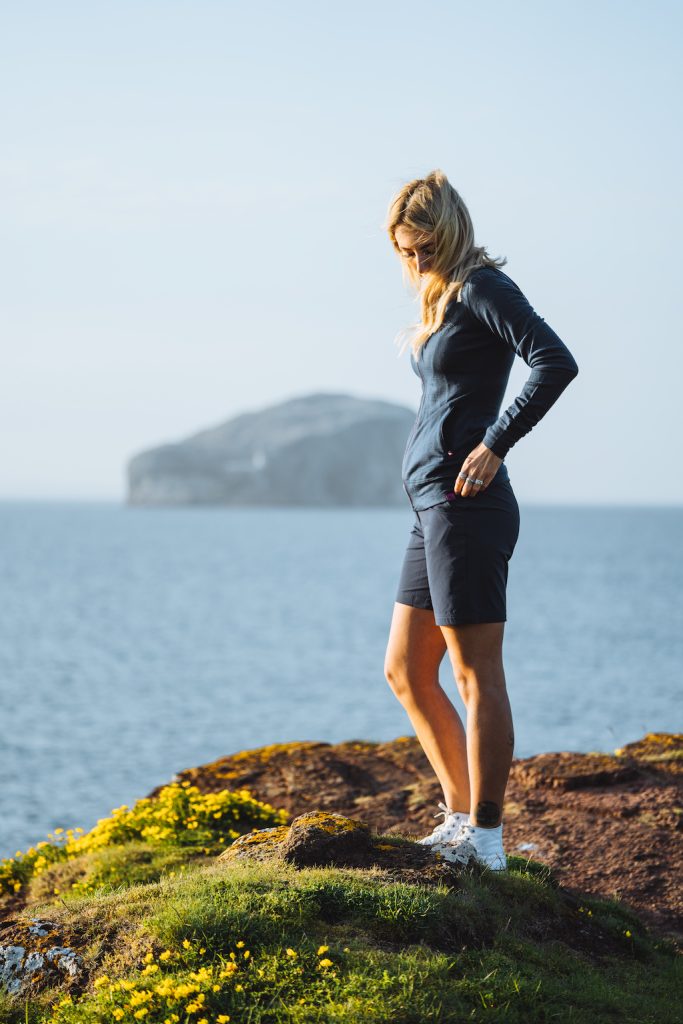 Ready to Get Outdoors? 
These practical pieces of kit make getting out and adventuring so easy. If you want to make the most of your wee days oot then head to www.keelaoutdoors.com and check out the full collection.