Last weekend saw The Big Shakeout festival, created by online gear company Alpkit, take place in the Peak District, and AT was there soaking up the action – and the sun.
I've been to plenty of music festivals but this was my first outdoorsy-themed festival, and there are lots of parallels. Sitting eating a wholesome (and bargain) evening meal on the Friday night on a table of fellow festivalgoers, the conversation was everyone's plans for the next day. While at Glastonbury it would be what bands you wanted to see, here it was what courses people had signed up for: there was everything from photography to kayaking, bushcraft to yoga and climbing to campsite cookery on offer.
Like at a music festival I opted for indecision, and on Saturday strolled around enjoying the atmosphere. I stumbled across people learning to make wooden canoe paddles in the woods, watched a slacklining lesson and met the Scavenger team: they use a bicycle-powered sewing machine to make things like funky-looking belts and bags from old climbing ropes.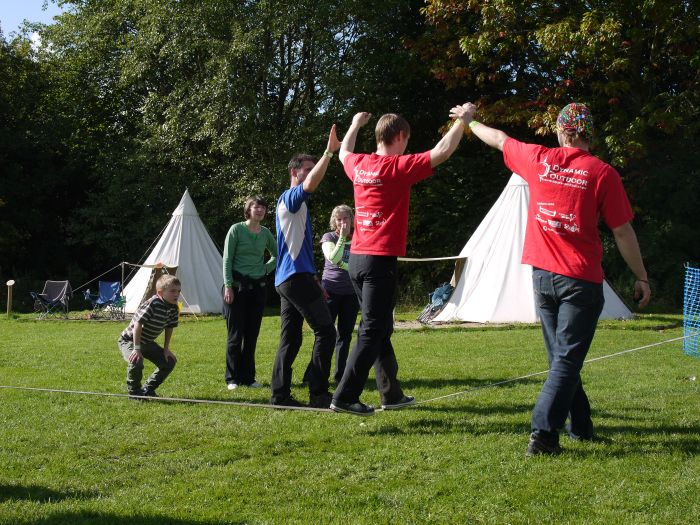 In the evening everyone regroups back on-site, which is Thornbridge Outdoors centre near Bakewell, for more action: two stages of live bands, adventure films, and lectures and presentations from various adventurers. And, of course, a bar with a long list of ales.
Yet another plus of the festival is that it's not-for-profit: all proceeds go to supporting outdoor charities.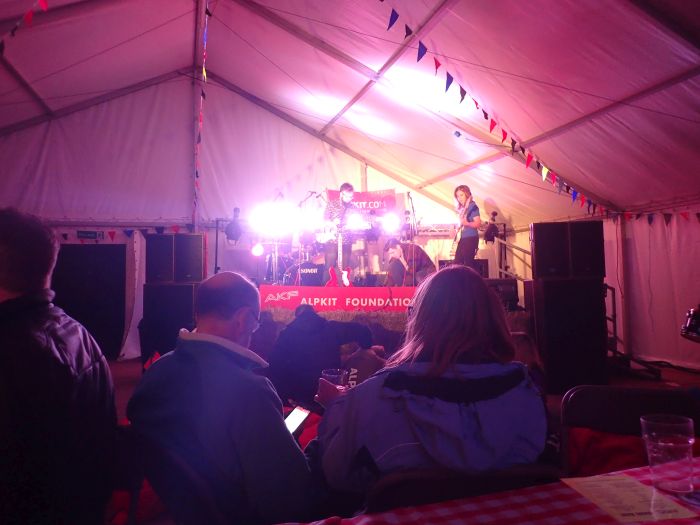 With loads going on for families and adventurers of all ages, The Big Shakeout is a great weekend. Don't forget to allow a bit of time to soak up the vibe and chill out with like-minded folk, as well as making the most of all the great activities and new skills you can learn. In beautiful Peak District countryside, I learnt that the festival has a reputation for getting lucky with the weather – but pack warm clothes for a nippy couple of nights in a tent. A lovely event.
Websites: www.alpkit.com/bigshakeout; www.madebyscavenger.com