When dropping hard-earned cash on a pair of shoes for your next all-terrain adventure, you want to know it's money well spent. If you're anything like me, you'll look for something that's durable, well-made, and (of course) stylish.
Another key feature is adaptability. Let's face it: footwear that can easily adapt to different terrains, changing weather conditions, and any number of adventurous activities is always a good investment.
US-based outdoor footwear manufacturer KEEN reckon they've found the answer with the NXIS EVO. This shoe has been designed to support fleet-footed treks and all-weather adventures with comfort and stability in mind, giving the wearer confidence to cover new ground whatever lies ahead.
To give you a better idea of what the NXIS EVO can do, let's delve a little deeper into those features and benefits.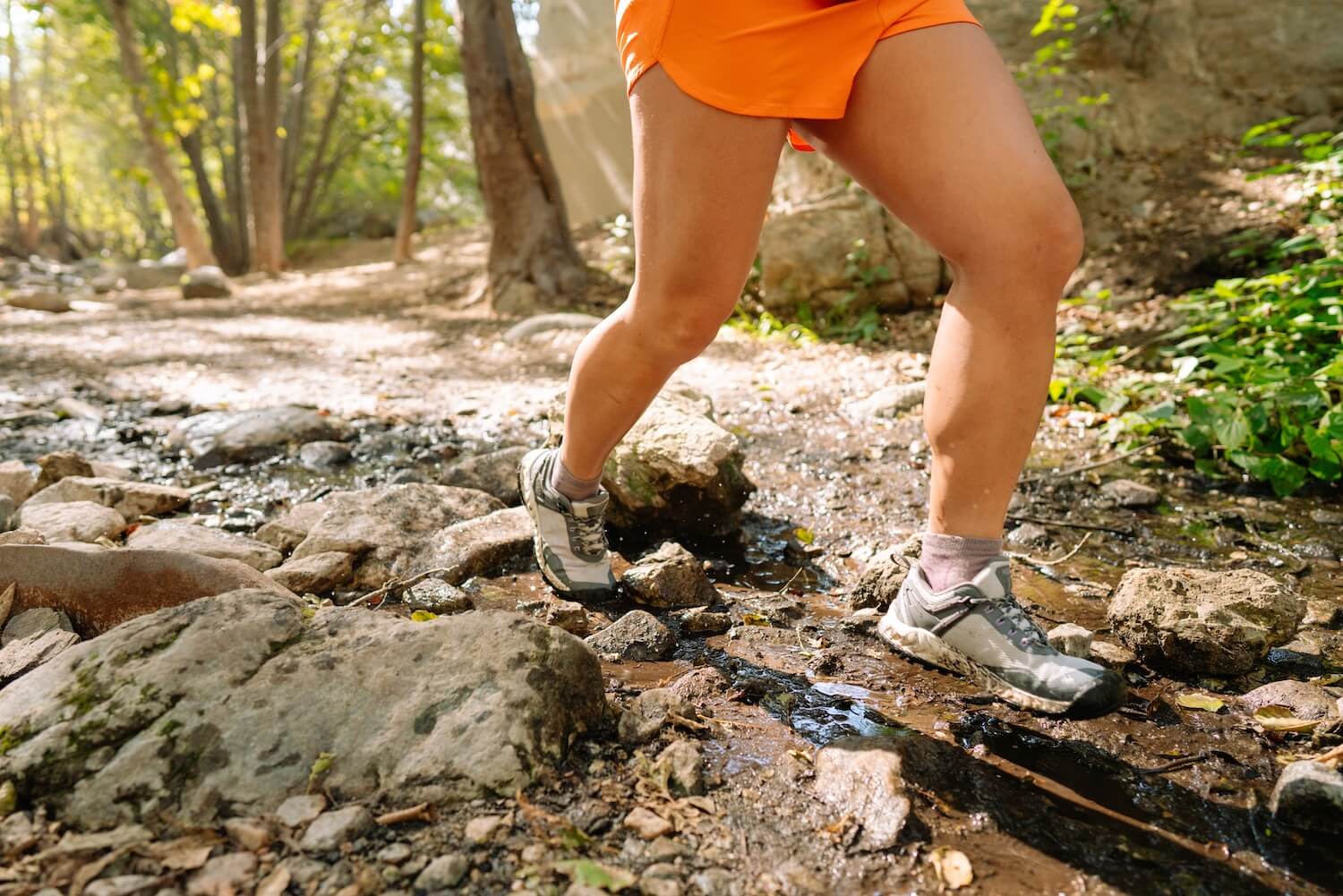 Flexibility, lightness, and support
Built with KEEN's unmistakable good looks, the NXIS EVO is a combination of the brand's multi-award-winning hiker, the Targhee, and a trail-running shoe. This means you get all the rugged stability and protection of a hiking boot in a fast, lightweight package that's able to cope with a range of terrains. 
Weighing in at just 381 grams, these shoes are undoubtedly light. But don't be fooled into thinking that less weight equals less support and stability, because KEEN has developed its already clever toe protection system to include a distinctive split-toe feature in the NXIS EVO. This provides plenty of space to spread your toes out, and at the same time ensures those all-important extremities are kept safe and sound.
Then there's what KEEN calls 'Konnect.Fit heel-capture', an innovative free-moving cord system that helps lock your foot into the shoe when it's laced up. This intelligent feature supports both your heel and ankle. It also works to prevent any nasty twists or rolls when you're out hiking or running – a great idea and something that makes the shoe feel far more secure than your average trainer.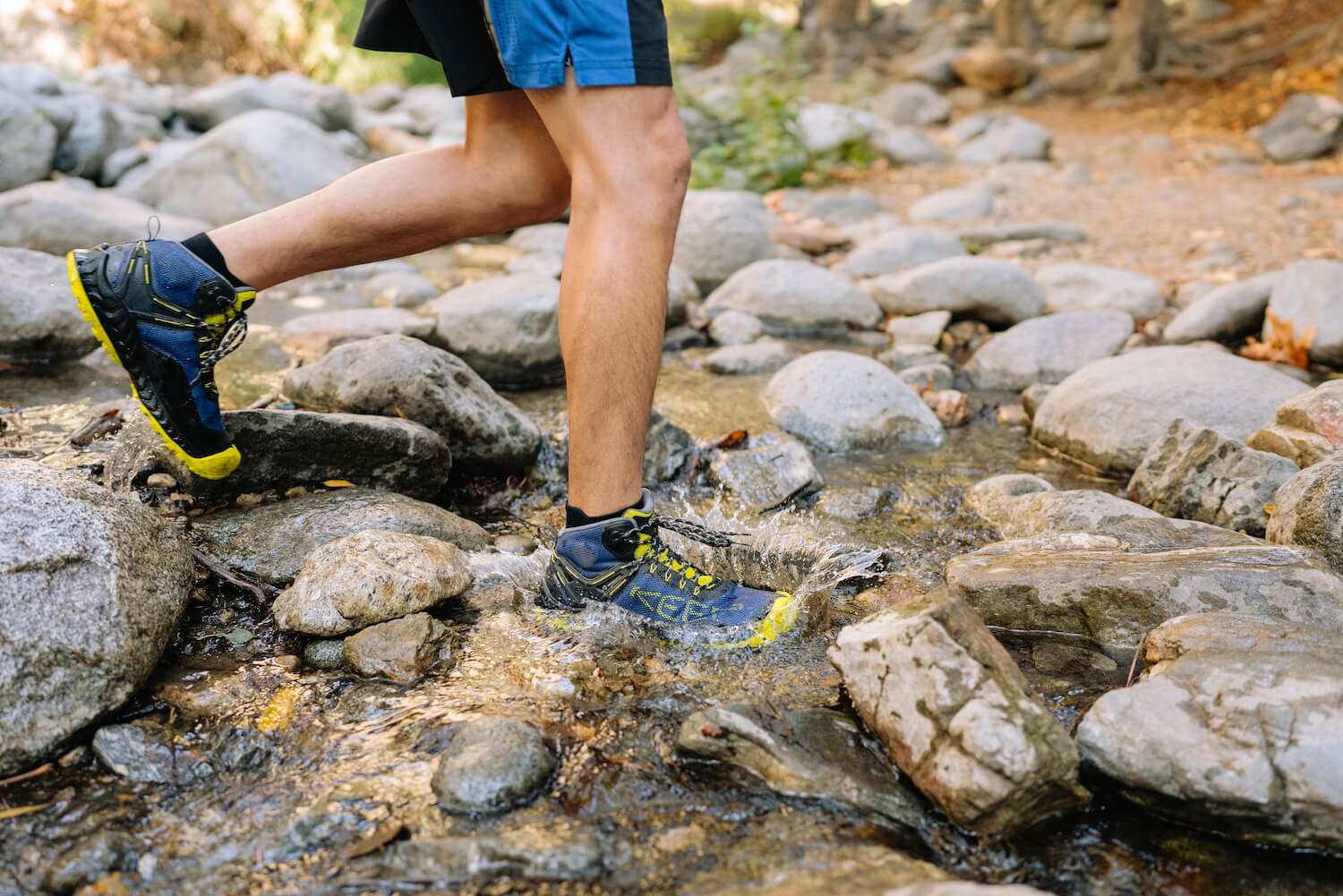 Completing the package is the high rebound, responsive EVA footbed to support your midsole, while the breathable textile lining and eco anti-odour control keep any unwanted smells at bay. We also love the speed-lace webbing system (complete with top collar hooks), which only serves to enhance an already snug fit.
Durability and weather protection
KEEN's NXIS EVO are built to last. The performance mesh upper with TPU (thermoplastic polyurethane) overlay offers increased durability, while the sustainable PFC-free water repellent is sure to keep the wet out. You'll also benefit from what's known as 'KEEN.Dry': a breathable, waterproof membrane that protects your feet from dampness across just about every terrain. Put simply: this is footwear that'll stand up to some serious punishment when you're out on the trail.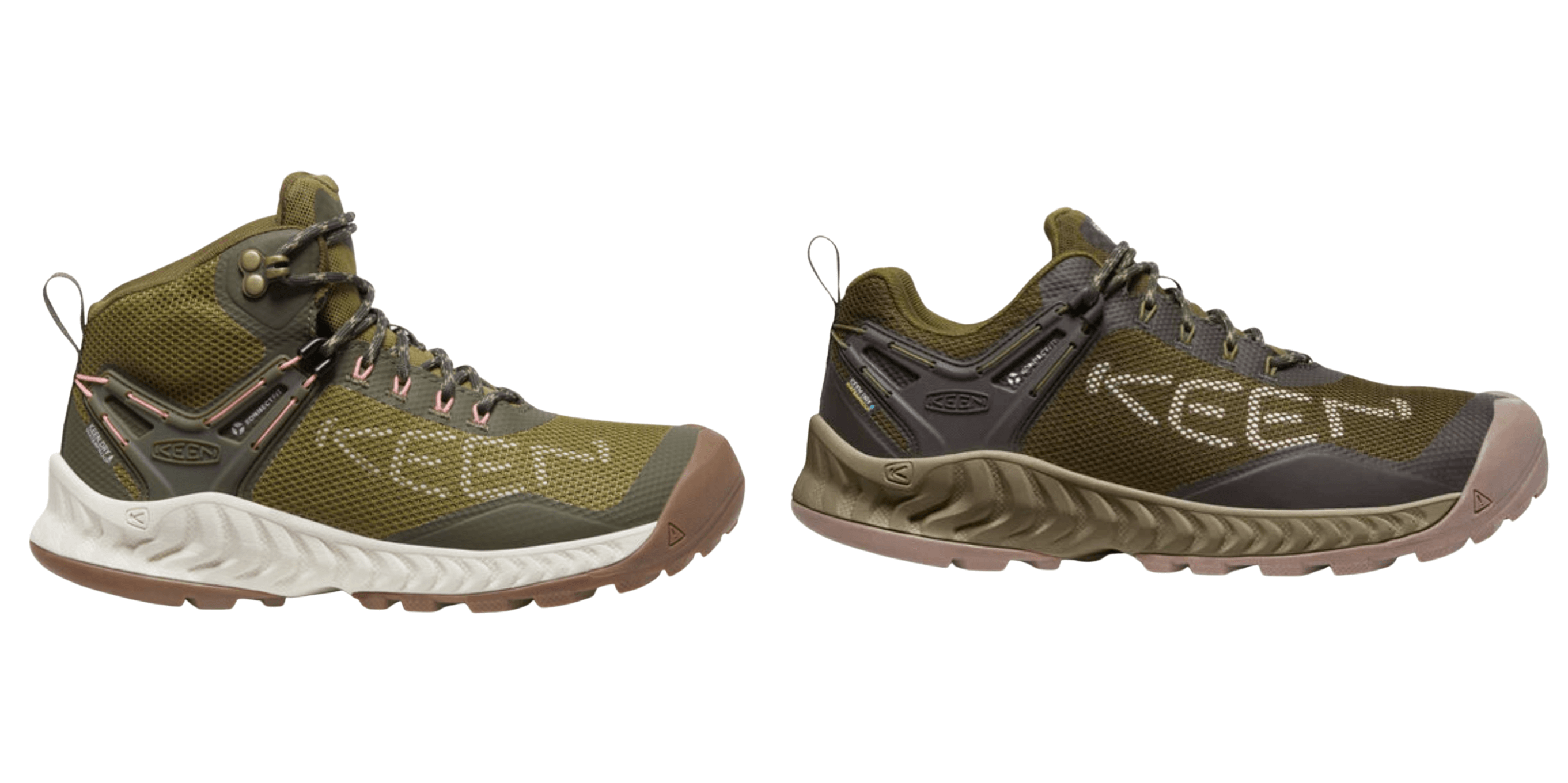 Mid or low-cut
Pictured above, KEEN's NXIS EVO come in either a mid-height ankle fit (WP) or as a low-cut version (WO). Priced at £144.99 for the mid-cut and £134.99 for the low-cut, they're available for both men and women. Find out more at www.keenfootwear.com.