From the deserts of the Wild West to the snowy peaks of the Rockies, the Americas offer a veritable smorgasbord of adventures. With such a huge range of landscapes and climates comes a multitude of different experiences, each as unique and incredible as the next. In a world when we're always looking for the 'lesser-known' and 'undiscovered' routes, it can be easy to overlook the big hitters – adventures in the Americas that never age or lose their appeal.
We teamed up with Grand American Adventures, a tour company specialising in sensational small-group adventures in the Americas, to find out exactly what those timeless classics are, and how to tick them off your list. 
The Grand Canyon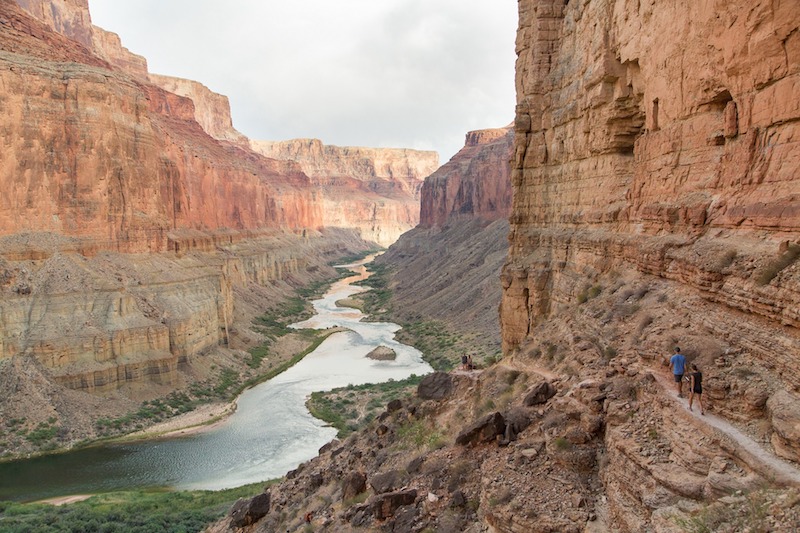 There's something about the Grand Canyon that has long drawn adventurers from around the world to admire its fascinating depths. Many people simply observe this spectacular feat of geology from above, but we recommend getting right down onto the canyon floor for a true adventure. Here, you can take an incredible white water rafting journey down the Colorado River, camping along its banks and hiking the surrounding trails.
This way, you can explore the hidden caves, emerald pools and rushing waterfalls that can't be seen from above, and wake up to a soft red glow as the sun filters into the canyon. There's truly nothing like it.
Click here to see how you can make the most of a Grand Canyon adventure.
Alaska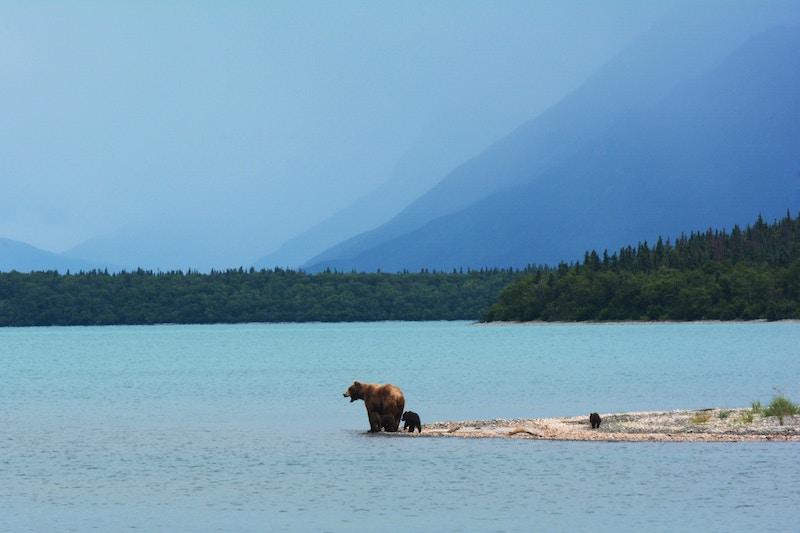 The northern reaches of the States have remained largely untouched despite being home to some of North America's tallest peaks and largest glaciers. This icy kingdom can be observed from the water with a scenic ferry ride through the Prince William Sound, or a sea kayaking adventure to the foot of immense glaciers, paddling your way past gigantic chunks of ice. Make sure you spend a few days in the incredible Denali National Park, which is overflowing with endemic wildlife and spectacular nature trails.
It's also a fantastic place to try some once-in-a-lifetime activities such as ice climbing, or staying in a wilderness camp with endless hours of daylight. Just keep an eye out for grizzly bears!
Here's how you can have an epic trip to Alaska.
Canadian Rockies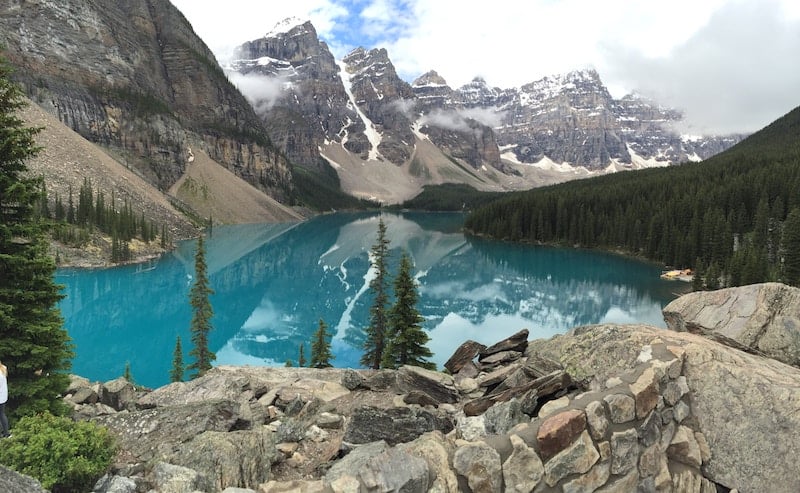 It's doesn't get much more epic than the Canadian Rockies. I'm sure the pristine scenery of this mind-boggling mountain range has been clogging up your Instagram feed, but just in case it hasn't, let me paint you a picture. Glistening alpine lakes in varying shades of teal and turquoise with a backdrop of soaring, snow-sprinkled peaks and deep emerald forests. This place is a desktop background come to life.
The best way to see the Rockies is by trekking far into the wilderness, spotting eagles, deer, moose and bears as you go. Make the best of it by checking off bucket list items along the way, such as driving through the majestic Icefields Parkway and camping under the stars in Jasper National Park.
Here's a fantastic itinerary that will allow you to discover the best of the Canadian Rockies.
The Wild West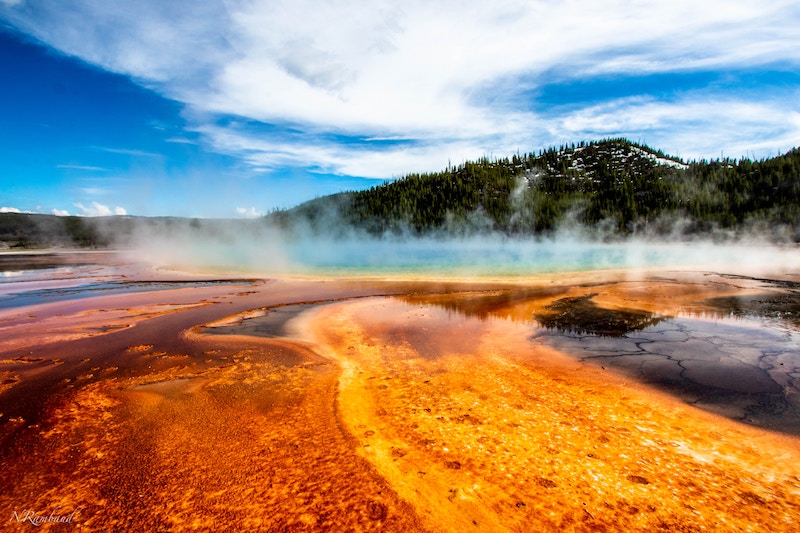 One of the best, and perhaps most classic, adventures in the Americas is a foray into the incredible Wild West. Here, you'll find the immense red rock of Zion, the towering walls of Yosemite and the peculiar rainbow-coloured caldera of Yellowstone. Even the incredible salt flats of Death Valley, one of the hottest and driest places on Earth, provide unlimited opportunities for adventure.
The sheer vastness of the western reaches of the USA can seem overwhelming, but the highlights can be incorporated into one incredible trip if you do it right. Start in Yellowstone and head south through Salt Lake City to reach Zion, Yosemite and Death Valley.
Galapagos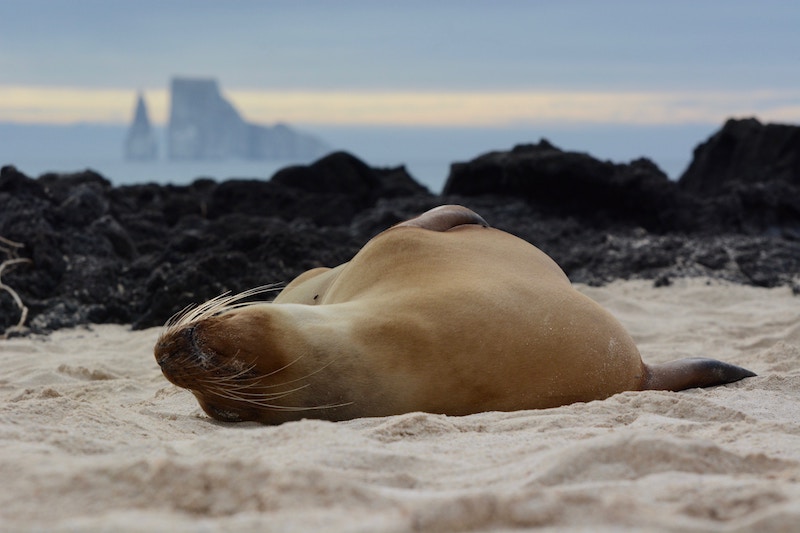 Ah, the Galapagos. Teeming with wildlife that has seemingly jumped straight out of a David Attenborough documentary, this little group of islands located off the coast of Ecuador provides a once-in-a-lifetime adventure. The best way to discover the far reaches of the islands is by taking to the seas on a liveaboard journey. Cruising around the Galapagos on an eco-friendly vessel will give you the chance to see a variety of different islands on daily hikes, as well as snorkelling opportunities and a knowledgeable guide.
Swim with friendly sea lions, watch for rare species of birds and relax on truly untouched beaches, exploring wildlife-filled coves by kayak or stand-up paddleboard. Make sure the cruise you choose is an eco-friendly one for the Attenborough stamp of approval.
Tempted by one of these adventures in the Americas?
We don't blame you. If you're in the mood to tick one of these incredible adventures off your list, the best way to do so is with an organised tour company like Grand American Adventures. Travelling on a small group tour means everything is taken care of for you, allowing you more time to simply enjoy it. No more worrying about accommodation and logistics. It's all taken care of.
The best part is that with over 40 years of experience under their belt, the guides at Grand American Adventures know the best places, unique experiences and must-visit spots to include on itineraries, meaning you won't miss a thing on your once-in-a-lifetime adventure.
To find out more and plan your trip, request a brochure by clicking here.