From hiking to sea kayaking, Sweden has it all for travellers who love their holidays to have an added spice of adventure. Alice Clarke tells us her top five things to do there…
1. Sea kayak Bohuslän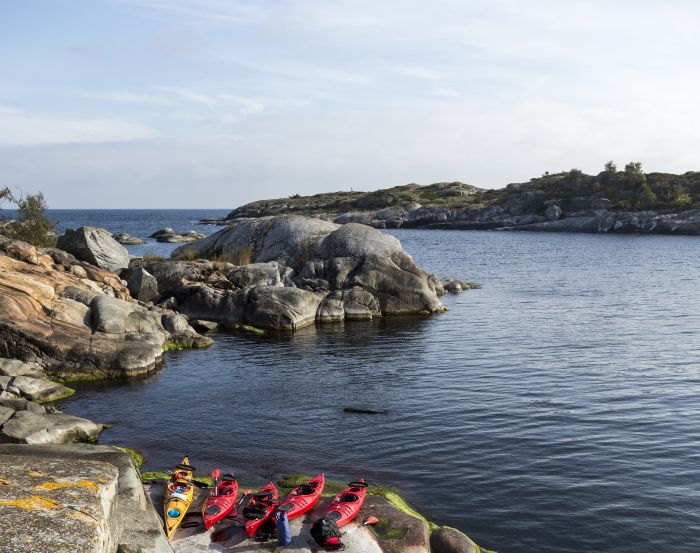 Photo: Henrik Trygg/Imagebank.sweden.se
The Bohuslän coastline, in the west of Sweden, is a kayaker's paradise, whether you're a beginner or an experienced paddler. Think a dramatic and stark landscape, with craggy islands and pretty fishing villages.
Wild camp on uninhabited islands (there are 8,000 to chose from), keep an eye out for reindeer, mink, seals and endless seabirds – and don't forget to sample the mind-blowing seafood too.
2. Hike the High Coast Trail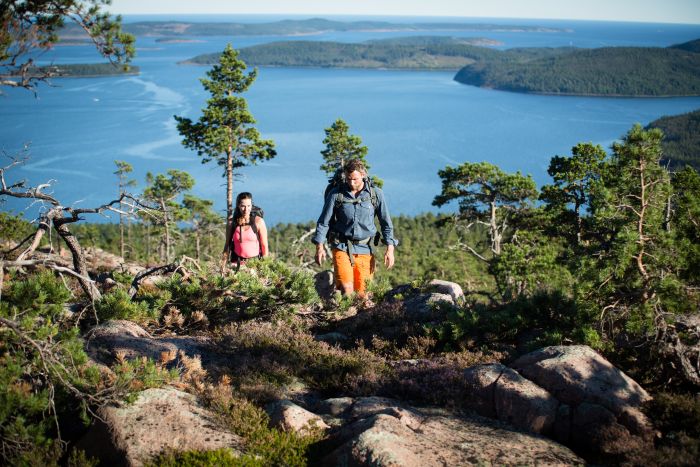 Sweden's east coast is unique. Picture a rocky coastline with hills, forests, lakes of all sizes, waterfalls, bogs, beaches and strange glacial deposits. To celebrate this distinctive landscape is a 130km (80 miles) long-distance footpath called the Hogakustenleden, or High Coast Trail. It takes about a week to hike, and there are free, well-kept huts to sleep in along the way.
3. Spot the Northern Lights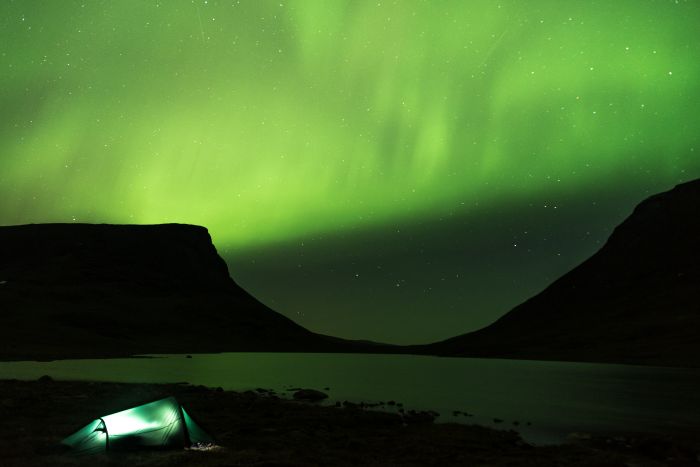 Photo: Hjalmar Andersson/imagebank.sweden.se
Summer activities in Sweden have the bonus of extra long daylight (even 24 hours of daylight in the north). Winter's offering is equally as brilliant – aurora borealis. Swedish Lapland's proximity to the magnetic north pole makes it a hot spot for the otherworldly phenomenon.
Your best chances of spotting the lights are on cold, winter nights when the sky is cloudless and dark, with little to no moonlight. They can last anything from a few minutes to several hours.
4. Hike the King's Trail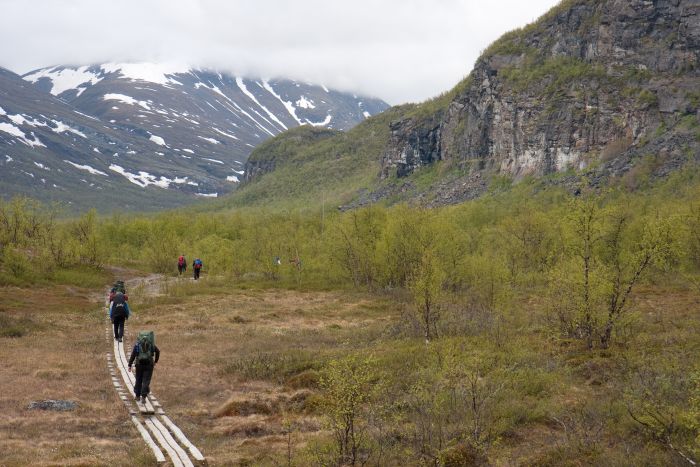 Photo: Fredrik Broman
Far into the Arctic Circle, the King's Trail, or Kungsleden, is one of Europe's most remote long-distance hikes. It runs 270 miles from Abisko in the north to Hemavan in the south, although you can do shorter sections if you don't have time to do the whole thing.
Highlights include the opportunity to climb Sweden's highest peak, Kebnekaise (2,117m) and relaxing in saunas in the mountain huts after an exhilarating day in the outdoors.
5. Epic Icebug Xperience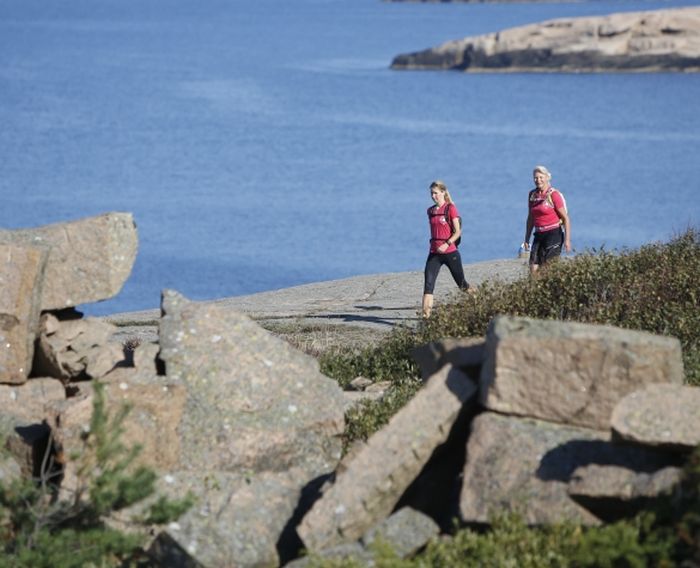 Photo: Icebug.com
The Icebug Xperience is a three-day, 75km (46-mile) running (or walking) challenge through the Bohuslän coastal landscape. You'll tread trails alongside the ocean, over granite slabs, in deep forests and through picturesque villages.
Entry to the event includes food and accommodation, and the evenings are spent eating local food with like minded folk from all over the world. It's held in September, see www.icebug.com/icebugx.
Intro photo: Henrik Trygg/Imagebank.sweden.se