Many will know Greece for its beautiful sandy beaches, tasty cuisine and its many resort towns that have become so popular with the boozy British public, but head away from the crowds and adventure awaits. With beautiful gorges, quiet mountain ranges (when compared to the Alps) and wonderfully dramatic valleys, hiking in Greece is something that definitely deserves to be on your radar.
The grand Vikos Gorge (detailed below) in Zagoria is one of many popular hiking destinations in mainland Greece, but there's so much more on offer. Here we take a look at hiking Europe's largest canyon, as well as five more Greek treks for you to discover, but beware… most are inhabited by deities…
1. Vikos Gorge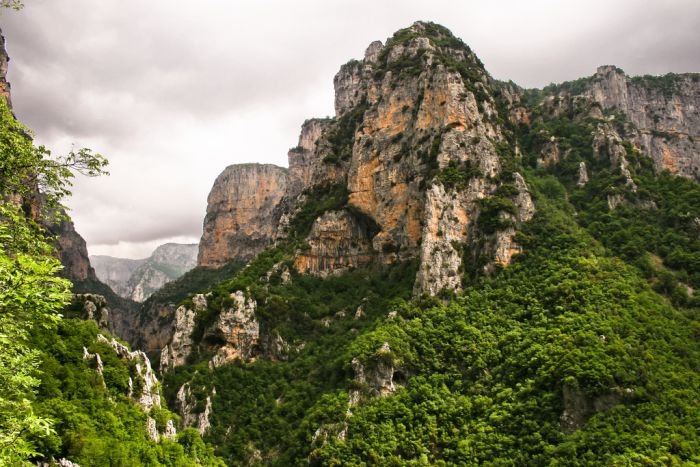 Photo: Bill Higham
Vikos Gorge in remote northwest Greece is Europe's largest canyon at almost 1,000m deep and 12 miles long.  It lies in the North Pindus Mountains in the historic area of Epirus, 20 odd miles north of Ioannina and 24 miles from the Albanian border in the region of Zagoria. It offers hikers picturesque villages and lonely landscapes and the gorge itself can be hiked in two or three parts: Monodendri north to Vikos; Vikos to Papingo, and Monodendri south to Kipi which has beautiful arched stone bridges. As the photo shows, this is one of the most dramatic areas people can take in when they are hiking in Greece.
2. Parnassos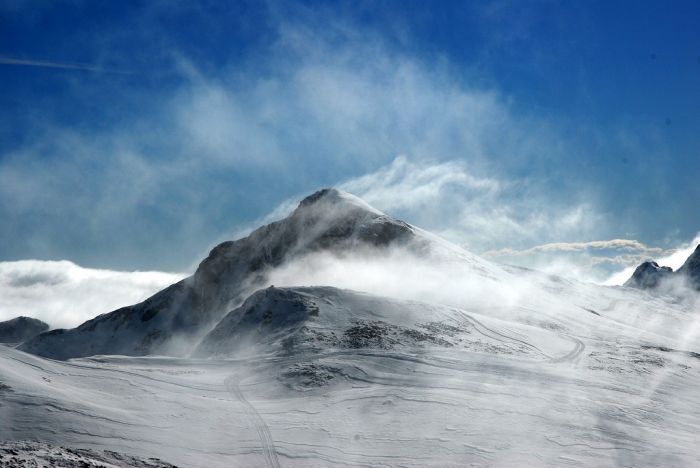 Photo: Theodore
Rising almost from the shores of the Gulf of Corinth, Mount Parnassos offers a range of accessible walks on its western side and more challenging hikes from the east. In the old days this mountain was sacred to Dionysus, and Phoebos spoke through Delphi's nearby oracle. Today there's a ski station on its slopes.
3. Agrafa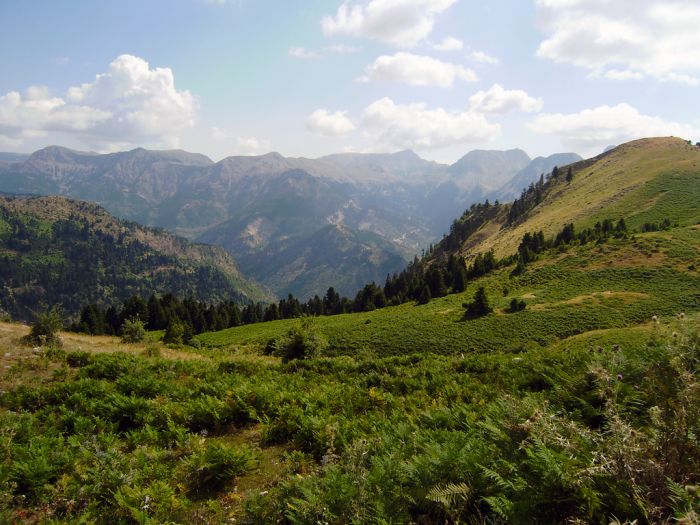 Photo: Dementia_inc
This area was so rugged and remote that it wasn't even listed in the Ottoman tax registers, hence the name Agrafa: unwritten. Centuries of isolation turned Agrafa into an almost separate world; nowadays its remoteness makes it an exhilarating and challenging destination for anyone thinking of going hiking in Greece.
4. Olympos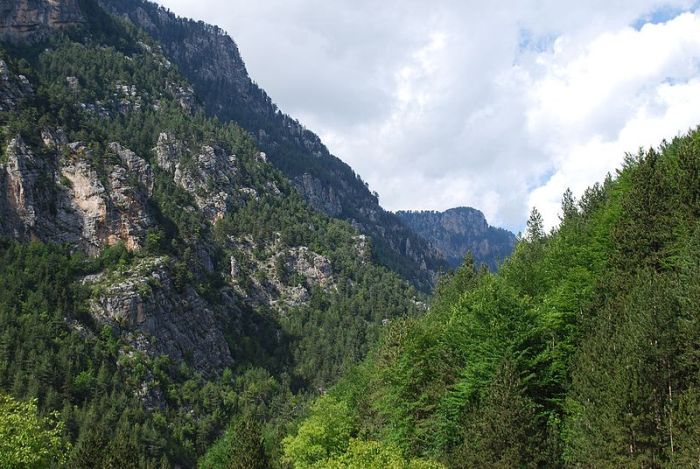 Photo: Jean Housen
The highest mountain in Greece at 2,918m, Olympos was the seat of thunderous Zeus, father and ruler of all gods. When he's not around you can follow one of the many routes up and around the mountain, mostly well waymarked. Reaching the summit is a fairly long walk that involves a bit of scrambling over exposed ground.
5. Mount Athos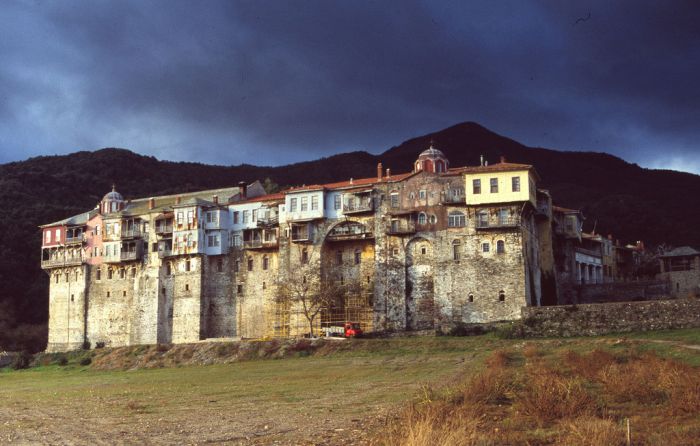 Photo: Leon Hart
Also known as Aghion Oros – the holy mountain – the Athos peninsula is famous for Christian monasteries, the oldest of which dates back to the 10th century. Its mountains, cliffs and wildlife make it a wonderful walking destination, although some resident monks have been known to challenge the unbelieving hikers.
6. Taigetos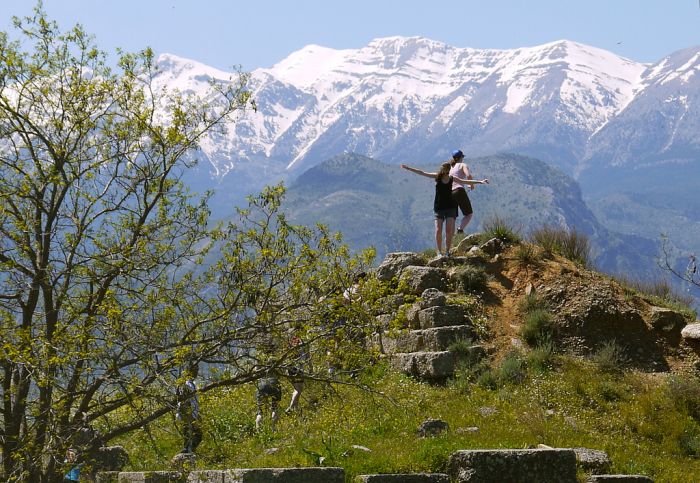 Photo: Sarah Murray
The highest mountain in Peloponissos is where Spartans disposed of criminals and 'unfit' citizens, who were thrown down the Caeadas chasm. Traversing the barren, waterless ridge with its five summits makes for a long, hard walk best done in two or three stages.
Intro photo: Bill Higham