Stretching across Argentina and Chile, Patagonia is a hiker's paradise filled with adventurous trekking routes.
This colossal area between Torres del Paine National Park and Monte Fitz Roy in the southern end of South America is defined by its breathtaking mountains and glaciers as well as forests, lakes, deserts and volcanoes providing an amazingly diverse backdrop for adventure-seeking trekkers.
From short treks to multi-day hikes, here's our pick of the five best treks in Patagonia…
1. The W Circuit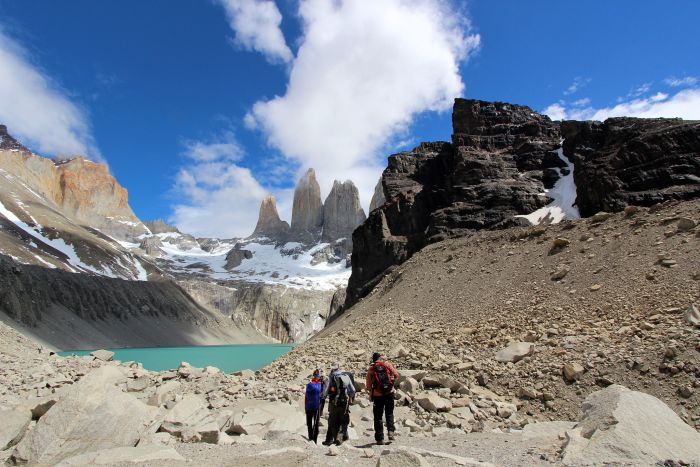 Photo: throgers
Probably Patagonia's most famous hiking route, the 'W' circuit, named of the shape of the trail on the map, offers a challenging multi-day hike (4-5 days) across strikingly stunning glaciers, lakes and renowned granite spires taking hikers to the towering rock formation of Torres del Paine, one of the most popular trekking destinations in the world.
2. The Torres del Paine Circuit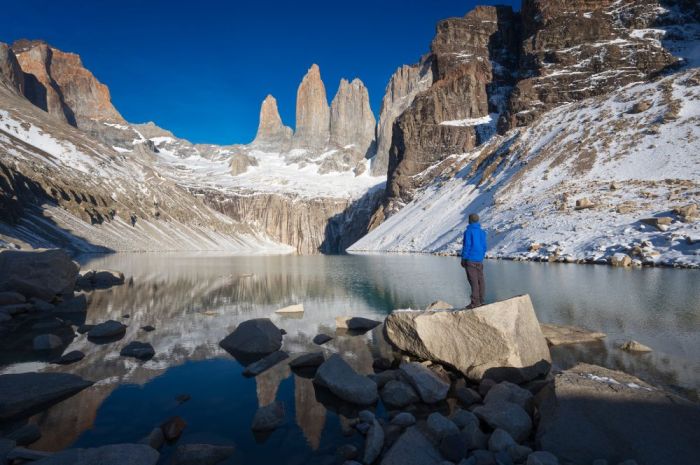 Photo: Paul Weeks
This classic hike incorporates the W trek and involves circling the Torres del Paine in 10 magnificent days. One of the world's most spectacular trekking routes, the Paine circuit takes you through the remote wilderness and epic scenery of the soaring mountains, rivers and lake of Chile's Torres del Paine National Park.
3. The Huemal Circuit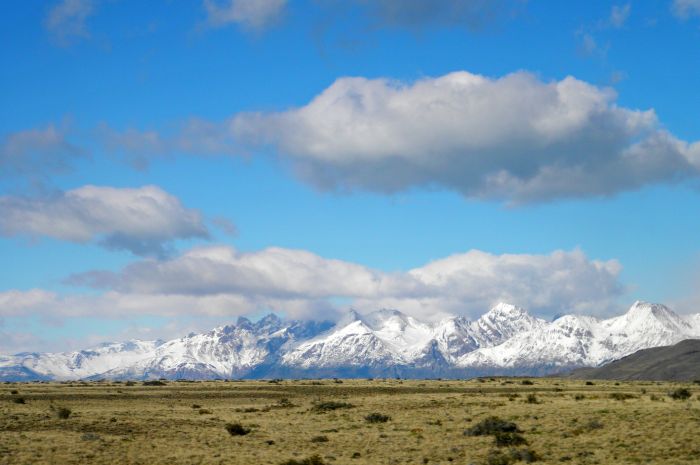 Photo: Luis Alveart
A demanding but spectacular four-day trek around the Huemal Mountain near El Chaltén  in Los Glaciers National Park, Argentina. This popular trek boasts diverse and varied landscapes with highlights including enticing views of the Fitz Roy Massif as well as an amazing view of the Southern Ice Field.
4. Mount Fitz Roy trek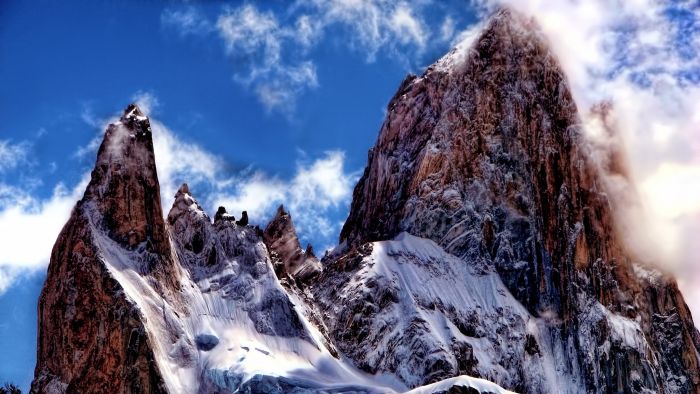 Photo: Mariano Mantel
The granite spires of Fitz Roy and Cerro Torre in Patagonia are among the world's most dramatic summits and the Fitz Roy trail is one of the most advanced and spectacular that Patagonia has to offer  This four-day route goes from Argentina into Chile and back again and includes several days on the Southern Patagonian Icefield.
5. Hut to hut in Bariloche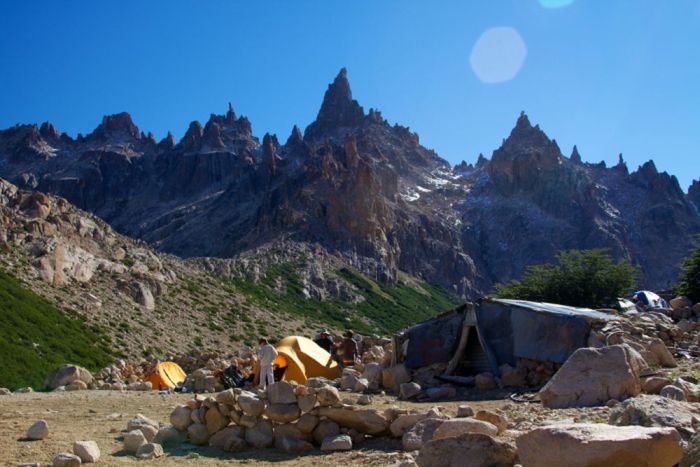 Photo: McKay Savage
This trek in the Patagonian Lake District near Bariloche takes you through lagoons, forests and valleys and offers exciting ridges, bright blue lakes, granite spires and amazing views of the Argentinean Andes.  There is a network of mountain huts (refugios) in the surrounding Nahuel Huapi National Park for multi-day hikes across the beautifully scenic Patagonian Andes.
Intro photo: ilirjan rrumbullaku