As we continue to look at our favourite 100 hikes in the world, our attention turns to one of Ireland's longest signposted walking trails, the ever popular Kerry Way…
The Kerry Way is one of Ireland's longest way-marked footpaths, and one of the most popular, but that doesn't put us off. It's a 125-mile circular walk, starting and finishing in Killarney in southwestern Ireland, taking in some of the country's most isolated and dramatic countryside on the way round.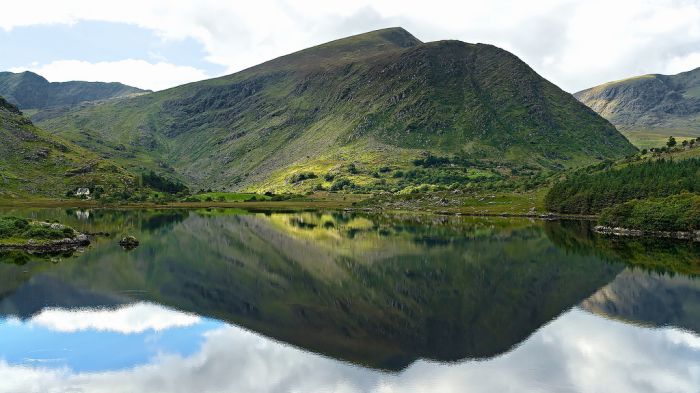 Photo: Tom Fahy
It stays low but still sees more than 4,000m ascent in total, and generally takes about nine days. Along the way, walkers will be privy to some truly idealistic views including plenty of lakes, beautiful mountains and picturesque valleys. The pint at the end is pretty special too.
Expect to cover a range of terrain including small roads, overgrown tracks, forest paths and farmland which is has been known to get particularly boggy, so decent hiking boots are a must.
There is a range of accommodation along the route ranging from camping to hostels to B&Bs and hotels.