Over the ensuing months we are documenting our favourite 100 hikes in the world (first appearing in our 2012 special celebratory edition of Adventure Travel which marked its 100th issue). This week's instalment is a look at The Stevenson Way in the wilderness of Scotland…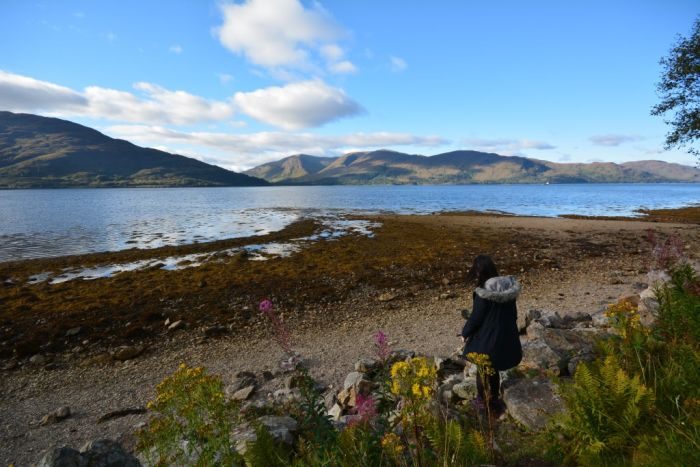 Photo: Elena Marshall
The Stevenson Way only opened in May 2012 so it's too new for us to judge. It's a wilderness walk in Scotland based on the book Kidnapped by Robert Louis Stevenson. In Kidnapped, a boy called David is kidnapped by his uncle and put on a boat bound for America. But the boat shipwrecked on the island of Mull, so David travels 230 miles back to Edinburgh encountering all sorts of adventures on the way.
You'll need to be an experienced hill walker with the knowledge to use a map and a compass to find your way along this mysterious trail, and be prepared for remote and wild landscapes with nothing but you and the mountains – no mod cons available here.
The Stevenson Way starts on the west cost of Mull, where the hardest portion of the walking is also found, and passes through various places mentioned in the book – and a lot of amazing scenery – before also finishing 230 miles later in Edinburgh. You'll pass through some sensational scenery, from the vast glistening Loch Linnhe, to the magical landscapes of Glencoe and the remote slopes of Ben Alder.
"This is a fantastic route for those who want to get away from the way-marked trails," says the path's creator Ian Logan. "If you are an experienced hill walker, know your map and compass, are self-reliant and are seeking a challenge, then this is for you."
For more, see www.stevensonway.org.uk.
>>>Click here for our pick of the rest of the world's greatest hikes…