Adventure Travel's Rob Slade and Amabel Buck put nine pairs of walking shorts to the test so you're prepared for warm-weather adventures.
We'll primarily be rating them on materials, protection against the elements and range of movement. Beyond that, we also like to see a good range of pockets in order to fit our snacks and mobile phone, plus a nice cut so we can happily wear them to the pub garden after a hike. If they do all that without breaking the bank, even better! So, without further ado, here's how we got on…
Regatta Highton Walking Shorts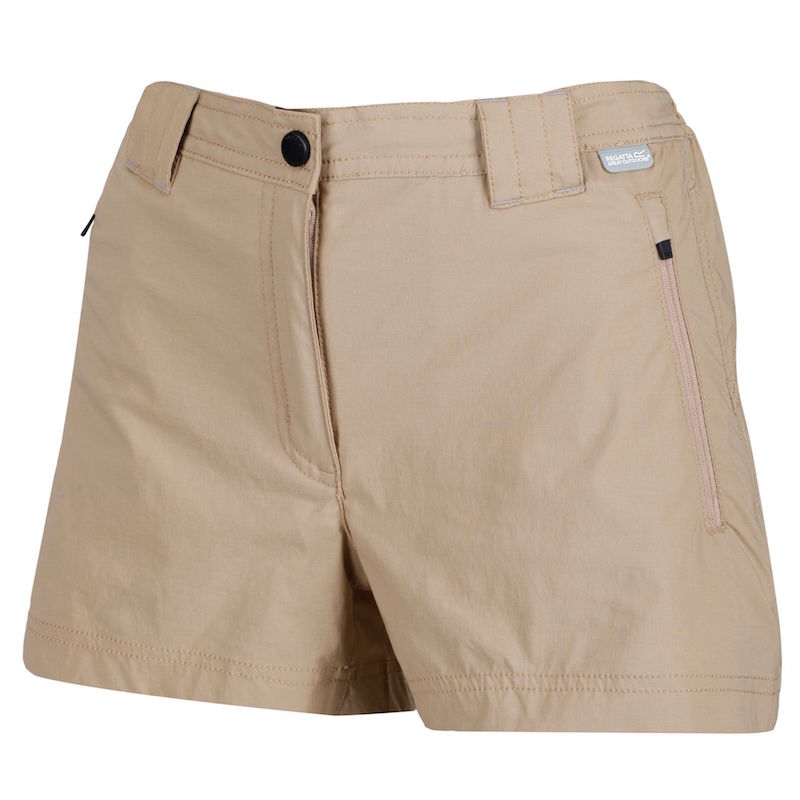 www.regatta.com | £40
I was initially attracted to these shorts because of their shorter cut, which I tend to find more flattering than the traditional knee length hiking shorts. The stretchy fabric was comfortable to wear, and it was easy to get a good fit thanks to the addition of belt loops and an elasticated waist.
The fabric itself has enough stretch to allow a good range of movement, and has a water resistant coating for any unexpected showers or splashes. There's also UPF 40+ sun protection built into the fabric. Two roomy zipped hand pockets, plus one Velcro pocket on the rear, provided ample room to keep essentials handy, and I spotted these for £19.95 online too, which makes them a real bargain. AB
8/10
Craghoppers Kiwi Pro III Shorts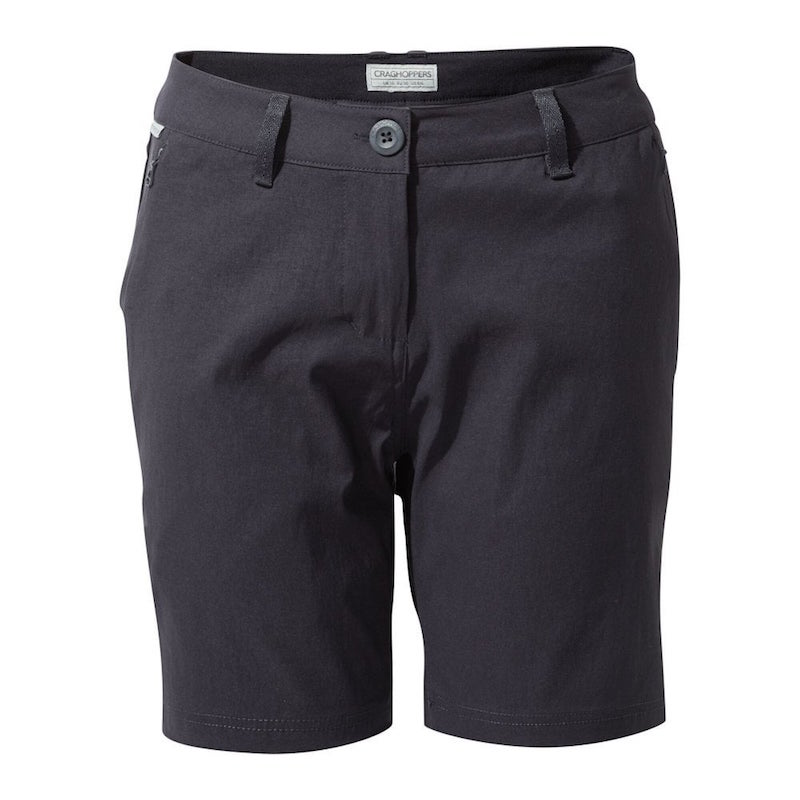 www.craghoppers.com | £40
The Kiwi trousers are a staple in the Craghoppers arsenal, so I was intrigued to see how the shorts version would fare. First impressions were good and, although they were a little roomy, I was able to add a belt to get a decent fit in the end.
Three large zipped pockets (two on the front and one on the rear) provided storage for my phone and a few snacks, while the addition of a glasses wipe attached by elastic inside one of the pockets was a nice touch.
I found the stretchy fabric allowed for a great range of movement and loved that they're splashproof and UPF50+ sun protected, making them ideal for changeable conditions. AB
8/10
Kathmandu Aklo Shorts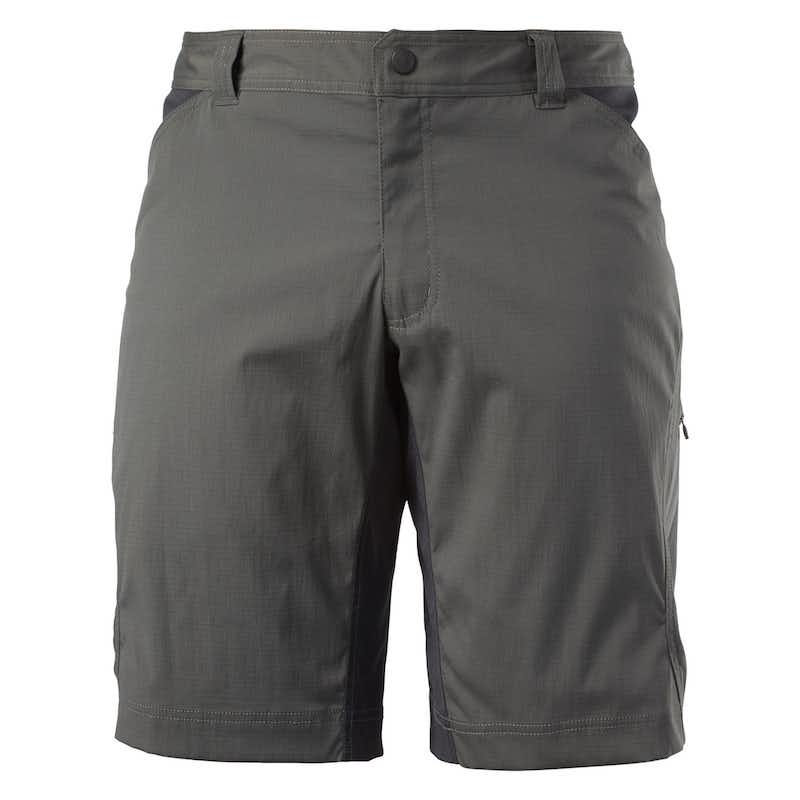 www.kathmandu.co.uk | £44.99
The moment I pulled on Kathmandu's Aklo Shorts I knew they were going to be comfortable, and so it proved. They have been designed with hiking in mind, and as such offer a fantastic range of movement that allowed me to hike unhindered.
They have cavernous jean-style pockets that would happily swallow your essentials with no risk of them falling out, while a zip pocket on each thigh offers secure storage.
The loose fit helped keep us cool, while the UPF50+ sun protection helped guard against harmful rays. As they're so lightweight, they'll effortlessly pack away into your bag, too, making them ideal for travel. RS
9/10
Sprayway Compass Short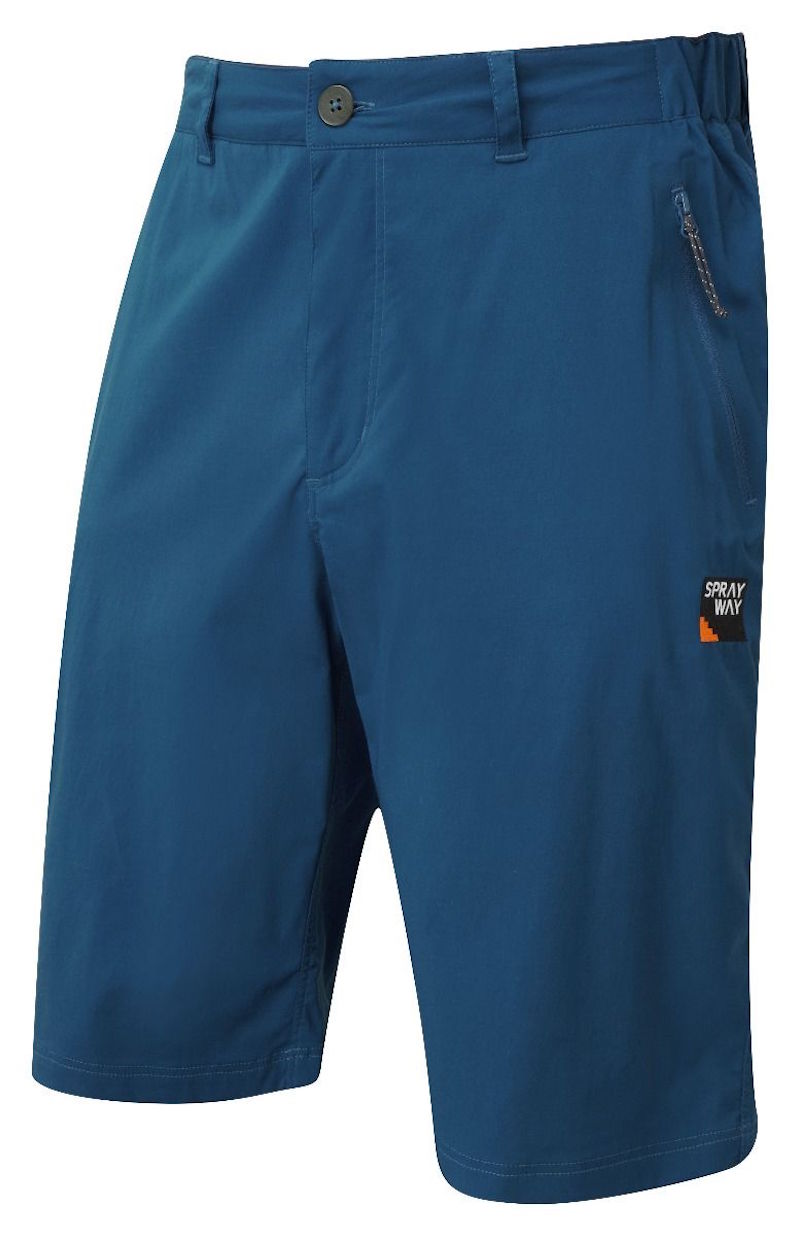 www.sprayway.com | £50
As with the brand's range of trousers, Sprayway's Compass Short has one of the most comfortable waistbands I've ever experienced. This is thanks to a tricot lining that runs against the skin and elastic parts that help you achieve a good fit. The TecWeave Stretch material also has a lot of give to it, ensuring a fantastic range of movement no matter what you're doing.
You'll find two zipped hand pockets for storage, plus one on the thigh, all of which are mesh-lined, aiding ventilation on hot days. Speaking of which, a UPF rating of 50+ helps protect you from harmful rays, while a water repellent finish fends off any light showers that may come your way. These are great value, classic-looking hiking shorts. RS
9/10
Alpkit Faro Shorts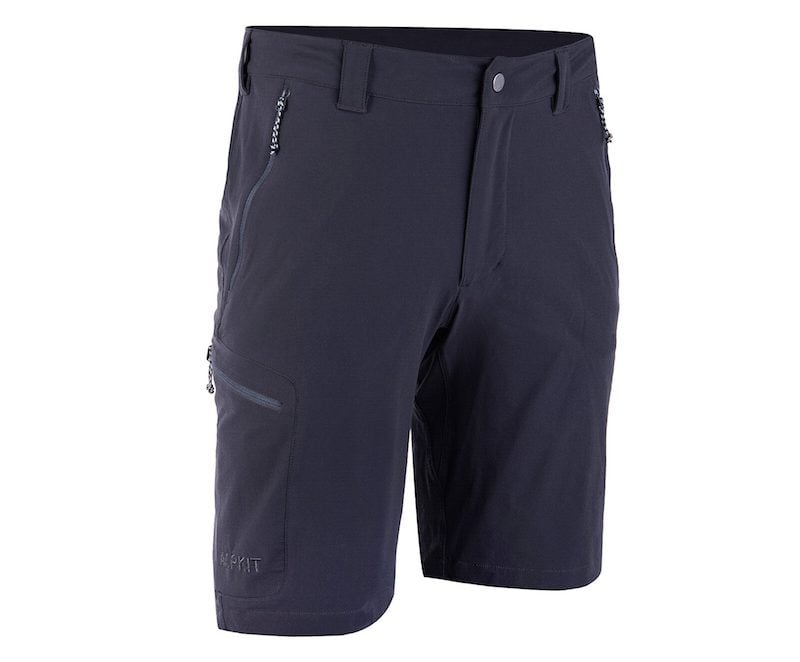 www.alpkit.com | £59
I've been wearing these Alpkit shorts for a bit of everything lately, including hiking and cycling, and they've performed well throughout. They are incredibly stretchy, allowing for an excellent range of movement, while the DWR finish and UPF50 sun protection is great for changeable conditions.
Storage is taken care of by two zipped hand pockets, plus further zip pockets on the thigh and bum. Mesh-lined pockets aid ventilation in hot weather, while the smart look and cut (finishing just above the knees) means they'll be just as at home in the beer garden as on the mountainside. At £59, they're not the most expensive, nor the cheapest, but they represent fantastic value. RS
9/10
Mammut Hiking Shorts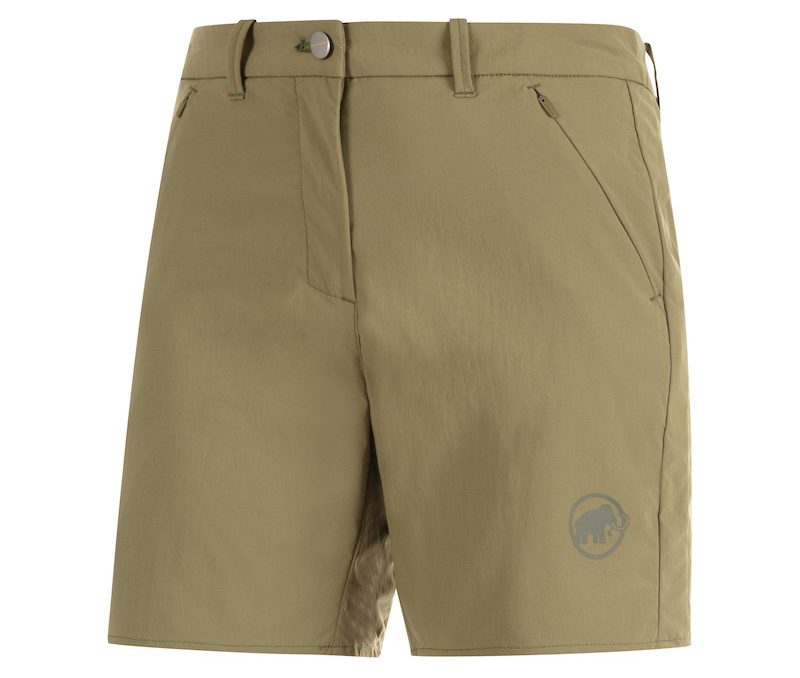 www.mammut.com | £59
These walking shorts from Mammut were quite tight on the legs for me, although the fit around the waist was pretty good and spot on with the addition of a belt. At this price, I would have liked to have seen more pockets, as just two hand pockets didn't provide much storage space. Having said that, the pockets were both zipped and mesh-lined, which improved air-flow through the heat of the day.
The fabric is lightweight, although perhaps a little restrictive compared to some of the other options on this test. It also has a UPF rating of 30+ to keep you protected and a PFC-free DWR treatment to help repel water, which did help during a light shower. AB
7/10
Outdoor Research Ferrosi Shorts 5in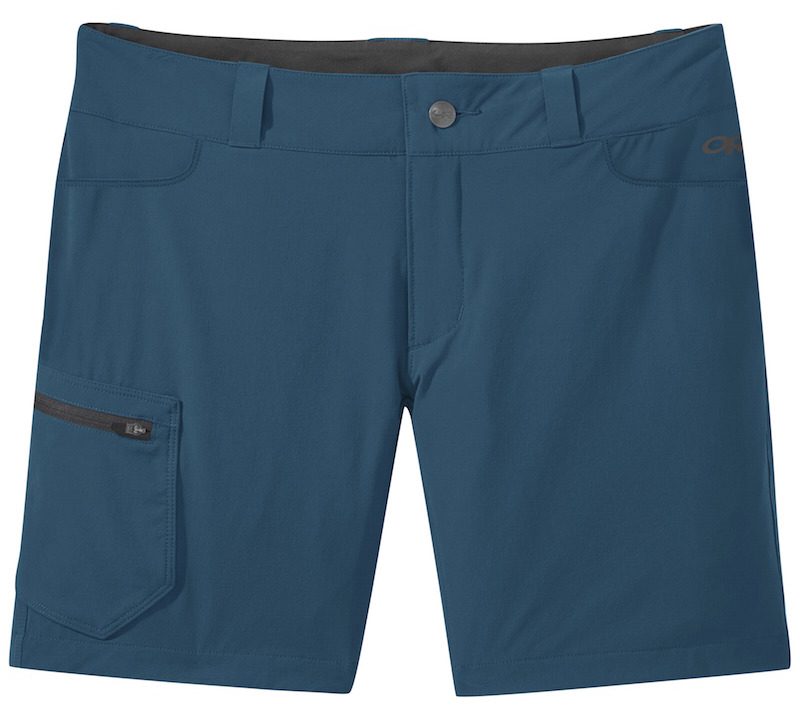 www.outdoorresearch.com | £60
This offering from Outdoor Research had a nice trim fit and a fleece-lined waistband, which I found really comfortable, as well as an integrated drawstring which enabled me to get a great fit even without a belt.
Outdoor Research has managed to fit five pockets on these walking shorts despite the short cut, although only the smallest one had a zip, which was a bit of a shame. Having said this, three of the pockets were mesh-lined, which helped immensely with breathability on really warm days.
The fabric (water-resistant with UPF50+ sun protection) is also lightweight and super stretchy so I'd have no qualms about taking on other activities in these where a big range of movement is needed. AB
9/10
Sherpa Mirik Shorts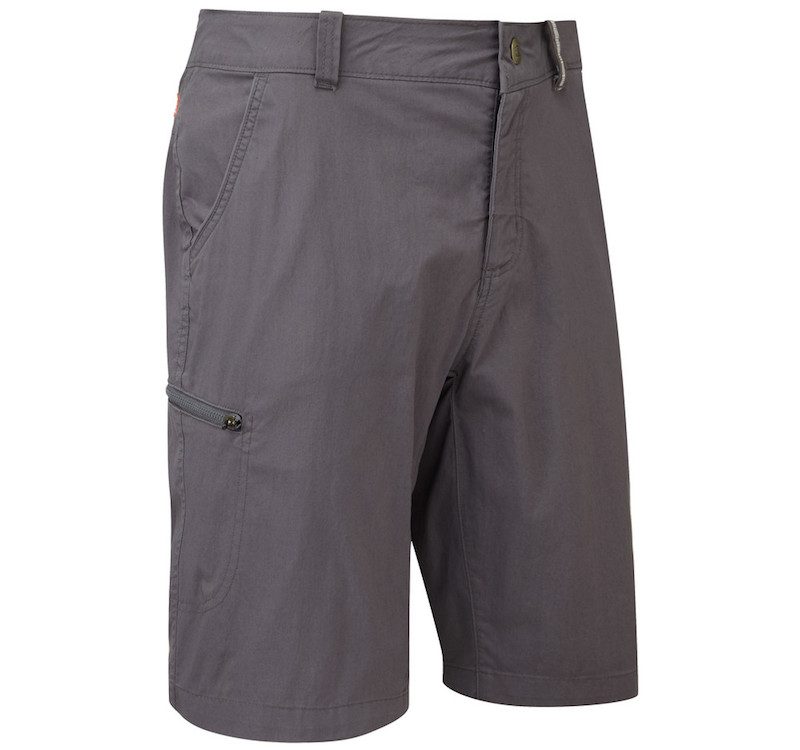 www.sherpaadventuregear.co.uk | £60
Unlike most of the other men's shorts in this test, the Mirik Shorts are a little more fitted. In fact, I'd almost go as far as to say they're slim fit. As a result of this, they're not the coolest when the mercury really starts to rise.
I'm pleased to report that the range of movement remains unhindered, however, and we were never restricted while hiking in the Mirik Shorts. They are a little more classic in their styling, with two hand pockets, a zip pocket at the rear and one zip pocket on the right thigh. It's not as much storage as in other shorts, but I found it plenty.
Meanwhile, a water repellent finish and a UPF rating of 50+ ensures good protection from the weather, making these a good option for hiking in changeable conditions. RS
8/10
Fjällräven Keb Shorts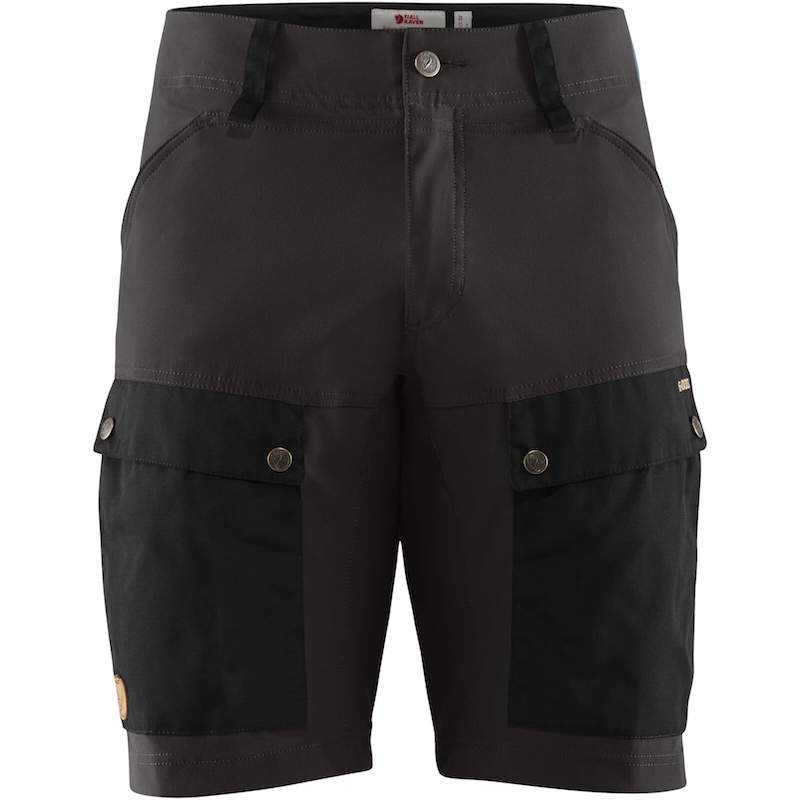 www.fjallraven.co.uk | £125
I know what you're going to say, £125 is a lot of money for walking shorts. It is, but then Fjällräven is a premium brand. What I can say is that they are the toughest entry into this test. This is thanks to the G-1000 Eco fabric that has been used and the reinforced areas at the bum and thighs.
Despite this, they still retain a great range of movement which allows you to hike and climb in comfort. On both thighs you will find a large pocket, one of which is features a security zip, while roomy hand pockets offer additional storage, but these didn't seem quite as secure as, say, the Kathmandu walking shorts. If you need something tough, have the money and like the brand, why not? RS
8/10