If you fancy an adventure in Nepal and prefer a quieter option than Everest Base Camp, Richard Goodey from Lost Earth Adventures recommends five incredible options reachable from Kathmandu in just one day..
1. Trek the Manaslu Circuit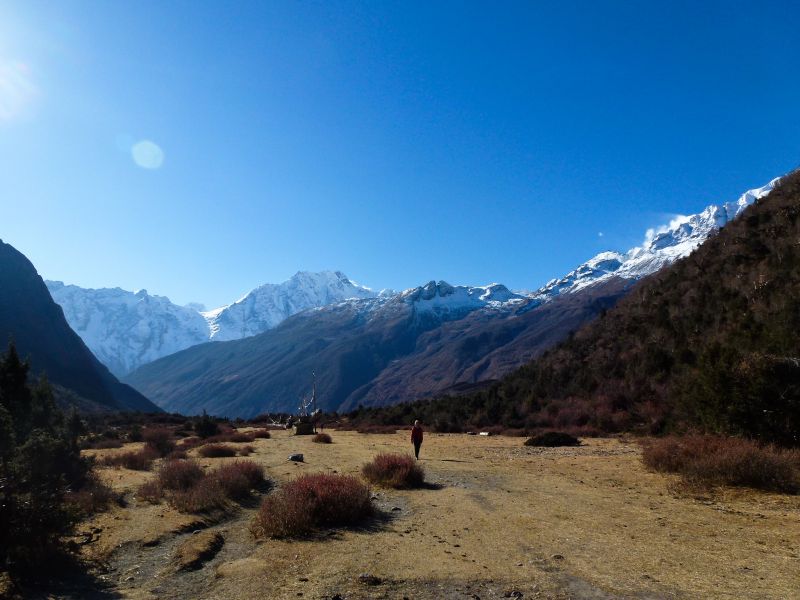 Photo: Marjanca Koetsier
The Manaslu Circuit, giving rare views from the north of Manaslu (which at 8,126m is the eighth-highest mountain in the world) is still relatively quiet, and gives a spectacular range of views and excellent walking.
It is usually graded as challenging, for its length and the potentially difficult conditions on the pass, but the paths are generally very good and the trek is suitable for a fit and experienced walker. You can do the trip staying in lodges all the way, beginning at Arughat, which is eight to 10 hours drive from Kathmandu.
2. Kayak the River of Gold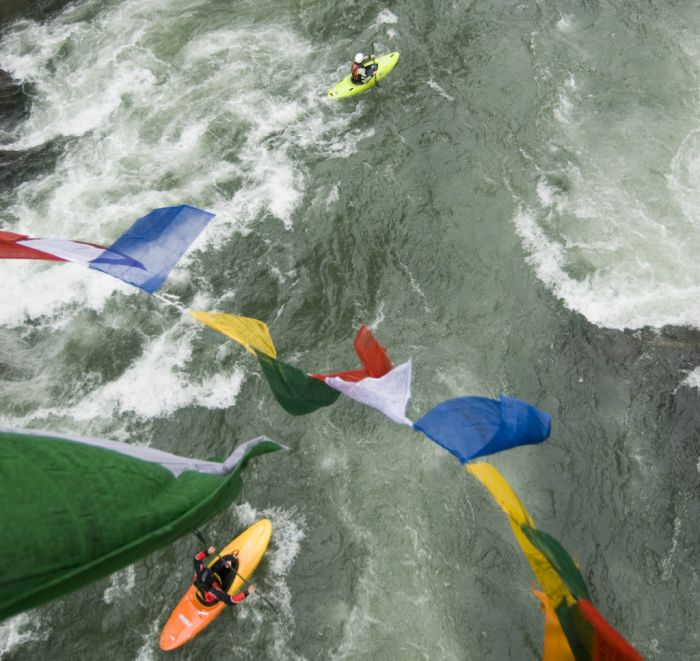 The Sun Kosi or "river of gold" has its origins in as series of tributaries out of Tibet, carving a path directly through the Himalaya and ending its journey as it meets with the holy river Ganges.  Warm blue water, white sandy beaches, high volume rapids between sections of calm and an abundance of wildlife, all surrounded by a lush, scarcely populated jungle corridor make for what is rightfully known as one of the top 10 river journeys in the world.
Whether you are a novice (outfitters regularly run kayak sessions on the lower grade 1-2 rapids) or an experienced kayaker this is the perfect place to dip your paddles in the water.
3. Mountain Biking in Shivapuri National Park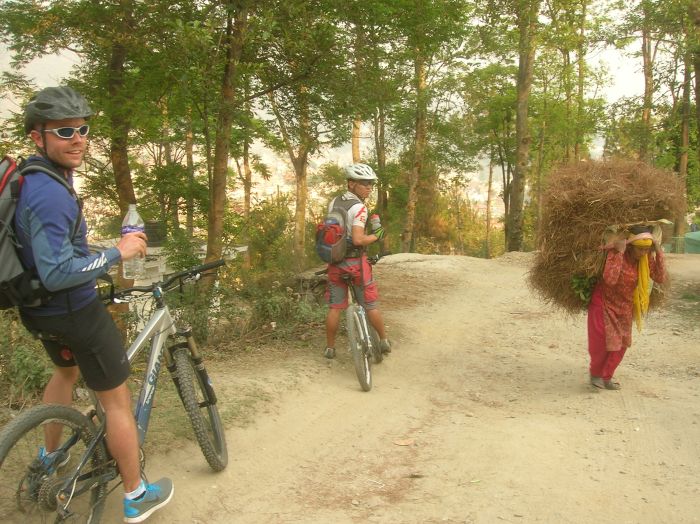 Like most things in Nepal, mountain biking is never done in half measures. Jeep accessed and human powered (there are a few climbs!), surround yourself in a forest of pine, rhododendron and tropical jungle as you navigate single track and rarely used jeep trails.
It's possible to reach over 1,200m of descent on world-class terrain. High quality mountain bikes can be hired in Kathmandu, but to get the most out of it, it's worth hiring a guide.
4. Free Fall from the World's Highest Canyon Swing
Photo: Source
Find yourself peering over the edge, 524 feet above the raging waters of the Bhote Kosi, perched unnervingly high on a steel suspension bridge. This is the world's highest canyon swing and it's found a mere three hours from Kathmandu.
Experience what feels like infinity, a free fall of six to seven seconds as you swing like Tarzan through the jungle. There is nothing quite like the moments before you step off the edge!
5. Paragliding in Bandipur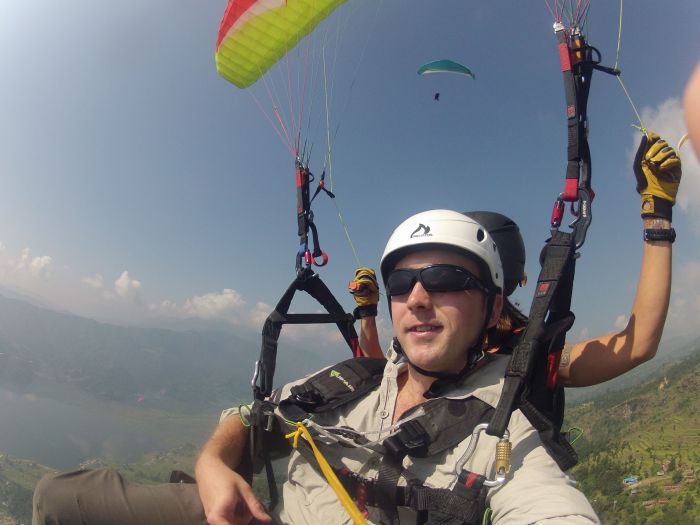 Like a prayer flag dancing in the skies, this stunning Newari village sits atop the valley floor overlooking the Himalayas in the distance. Situated off of the Privthi Highway linking Kathmandu and Pokhara this is the ideal setting to take flight.
Internationally qualified paragliding instructors will guide you through a 30-45 minute tandem flight where you'll be privy to an unrivalled panorama of Dhaulagiri, the Annapurnas, Ganesh Himal and Manaslu.