www.garmin.com | £500
Garmin is a brand that has been in the outdoor watch sector for some time now, and the company's experience certainly shows. The Garmin Fenix 5 is simple in its design, yet is stylish enough to be worn every day and not look out of place. As with most of the products on test here, it has a large watch face and is reasonably thick, but we didn't find it to be too heavy or bulky and it very rarely got in the way. The strap feels rugged enough, but we would worry slightly for the exposed screen on any scrambling excursions.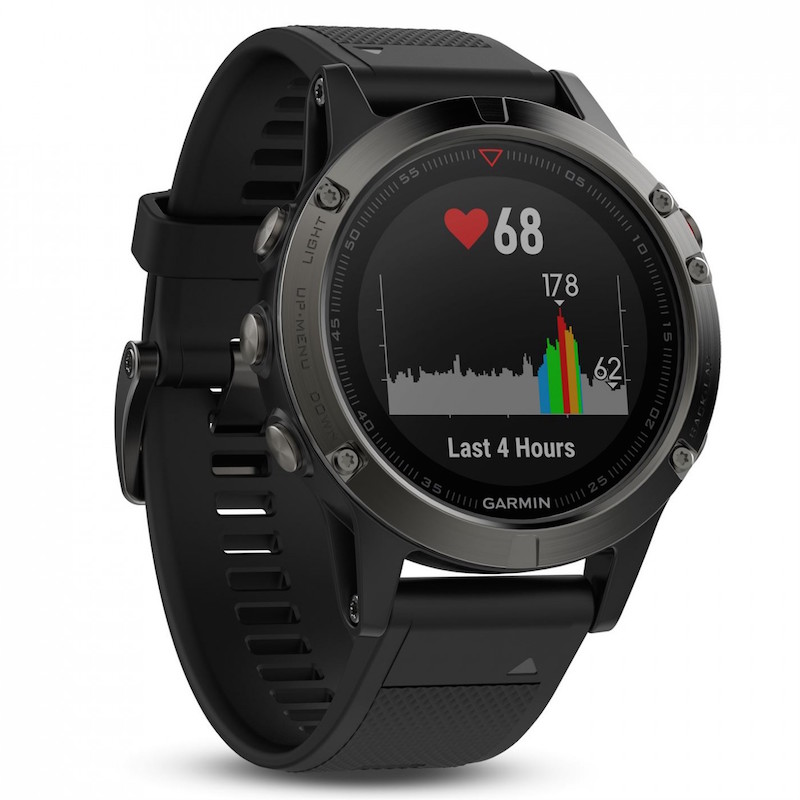 The watch does all of the basics with an alarm, stopwatch, timer and, of course, it tells the time too. But it also offers so much more. You can preload the watch with routes which you have created in the Garmin Connect dashboard online and you can also import GPX routes that you may have found online by using Garmin Basecamp.
Once you have synced routes, you don't need a phone for it to work and the maps can be zoomed in on and panned across, while an arrow will keep you heading in the right direction on your predetermined routes. There is also a handy Sight 'N Go feature which allows you to lock onto a direction which you can follow via an arrow while the TracBack feature directs you back to where you started.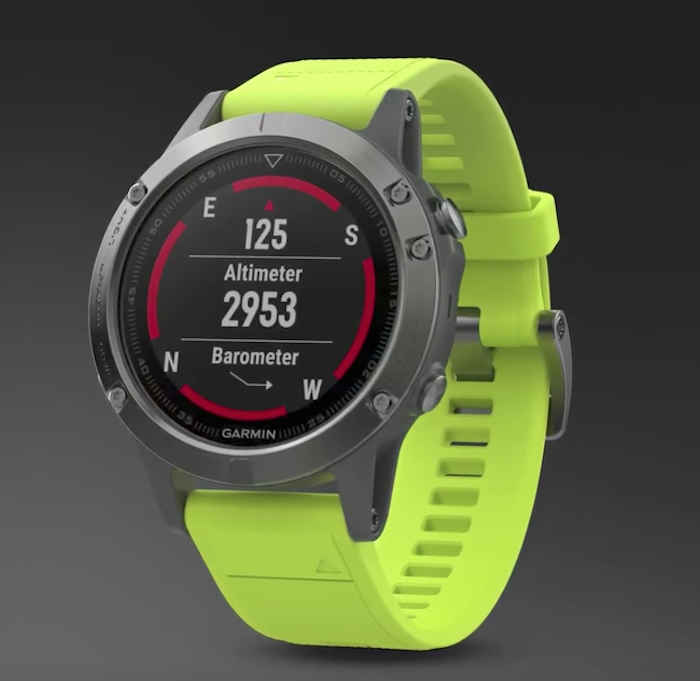 Beyond hiking, there is activity tracking for pretty much any activity you can think of. During an activity, you get information such as total ascent, pace, distance, time elapsed, heart rate and a location on a map, while it also continually tracks things like heart rate, steps and quality of sleep.
We found the watch extremely functional and after a quick look at the user guide we had no issues whatsoever. The display is slick, vibrant and fully customisable and we generally found it a joy to use. When linked to your phone, all of your notifications land right on your wrist, but you can avoid this by turning on the do not disturb setting.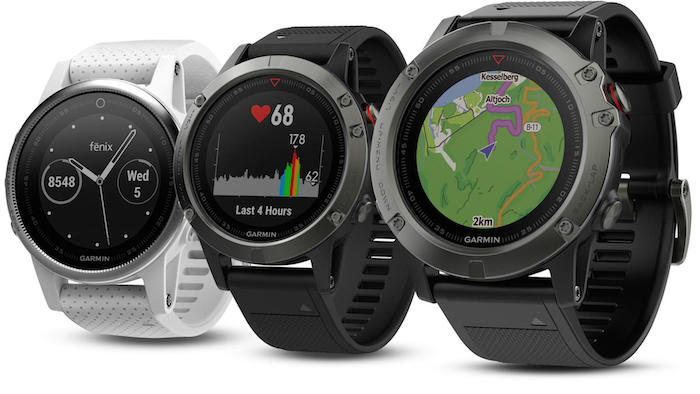 You'll get at least a full day out of it when in full use and a week or two with casual use but you'll need to bear in mind that when it is connected to a phone it does drain your phone quickly too. An accompanying app offers activity data while a web dashboard expands on that. We found the Fenix 5 to be a great piece of tech that we would happily use around town and in the mountains. If you've got £500 going spare, the Fenix 5 isn't a bad way to spend it.
Garmin Fenix 5 Verdict
The Garmin Fenix 5 offers fantastic features and usability, but it does command a hefty price tag.
This review first appeared in Adventure Travel magazine issue 130 as part of a group test of outdoor watches.