Travelling to Greenland is like nowhere else on Earth. Roughly 80% of Greenland's surface is covered by sheet ice that's two miles deep, creating a unique and breathtaking landscape with endless adventurous possibilities. We got together with the guys at Arctic Friend to bring you this handy Greenland travel guide, helping you plan the trip-of-a-lifetime to one of the world's most unusual islands.
But be careful – Greenland will sneak up under your skin, or at least, that's what happens to most…
Greenland travel guide: When to go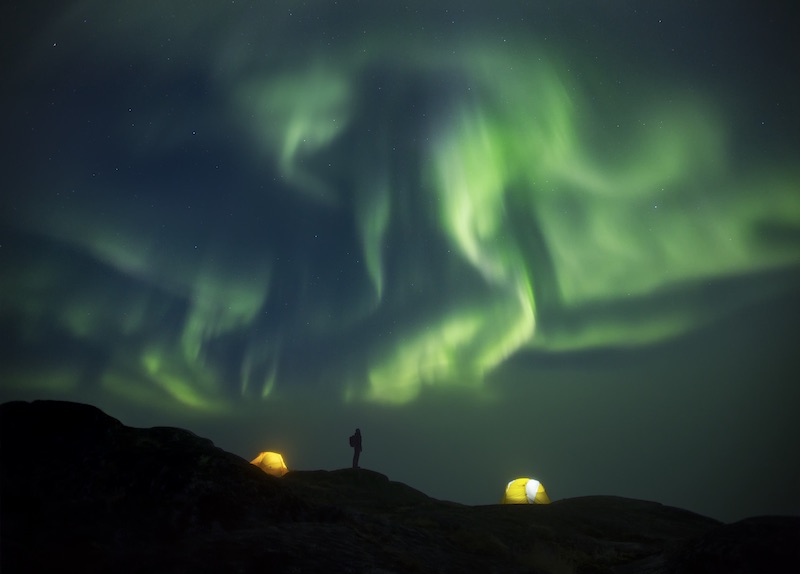 Photo: Visit Greenland/Paul Zizka
Both summer and winter travel in Greenland has its advantages.
Winter gives you the unique opportunity to catch a glimpse of the elusive and enchanting Northern Lights. You'll also find lots of magical winter adventures, such as husky dog sledding, winter trekking and iceberg cruising.
In summer, there's whale watching opportunities off Disko Bay, where you'll also find ice pouring from the Greenlandic ice cap at one of the world's most productive glaciers. Experience this stunning coastline by boat, or head further inland for some rugged arctic trekking. The choice is yours.
Greenland travel guide: Culture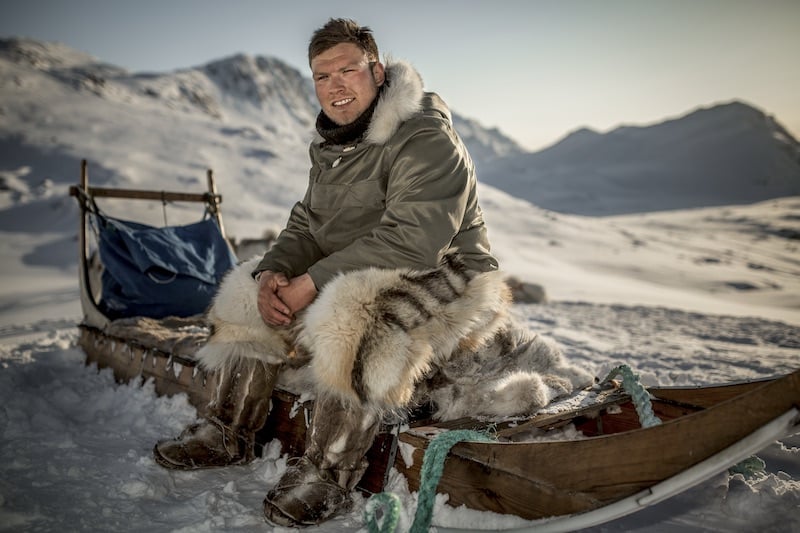 Photo: Visit Greenland/Mads Pihl
There's so much more to Greenland than just ice and snow! The world's biggest island has been isolated for so many years that there is a unique culture to be discovered among its small settlements. Nomadic Greenlandic ancestors first came to Greenland by dog sled, and it seems very little has changed. The people of Greenland have lived an idyllic 'simple life' for generations, and their charming traditions and friendly nature will soon win you over.
In Greenland they have a word 'Immaqa', pronounced 'Imagra', which means: maybe. In Greenland you never know what the next day is going to turn out like and it all depends on the weather. This is the Arctic after all! It's a very different way of life, one that feeds off spontaneity, impulse and adventure, and one that perhaps we could all aspire to a little.
Greenland travel guide: What to see and do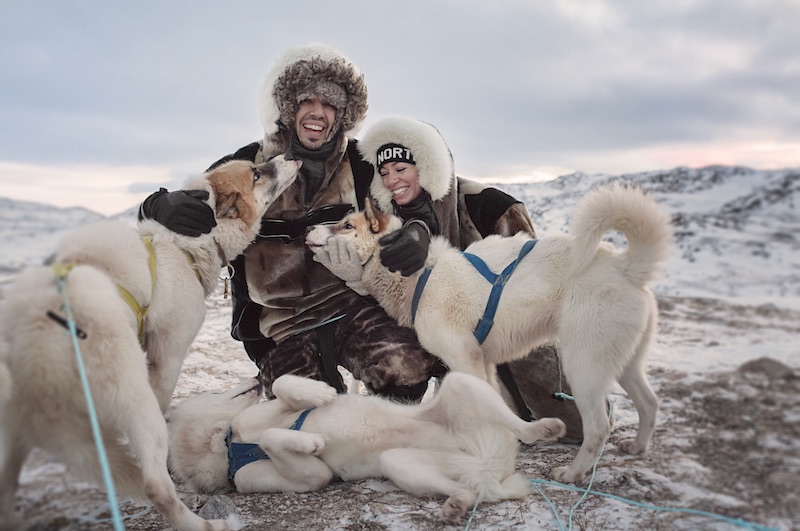 Photo: Visit Greenland/Rebecca Gustafsson
Many people travel to Greenland for dogsledding, an exhilarating adventure in the snow with a historic significance for the country. There's plenty of opportunities to have a go in the backcountry of Kangerlussuaq, where other adventurous activities such as ice fishing and hunting for Aurora Borealis can be experienced.
From here you can continue to Disko Bay and Ilulissat, where you'll find glacial fjords and incredible icebergs scattered along the coast. Explore by sailboat, kayak or on foot for an adventure you will never forget. The Sermermiut Valley is a spectacular hiking destination, with gigantic ice caps, Inuit settlement remains and incredible glacial landscapes forming the backdrop of your hike.
Witness the incredible ice spills of the Kangia Icefjord, which came under UNESCO protection in 2004 and is thought to produce 10% of the world's largest icebergs. Keep an eye out for humpback, fin and minke whales on a cruise around Disko Bay or learn about the devastating effects of climate change on a tundra walk through the wilderness in Kangerlussuaq, looking out for musk ox and reindeer populations as you go.
Greenland travel guide: How to get there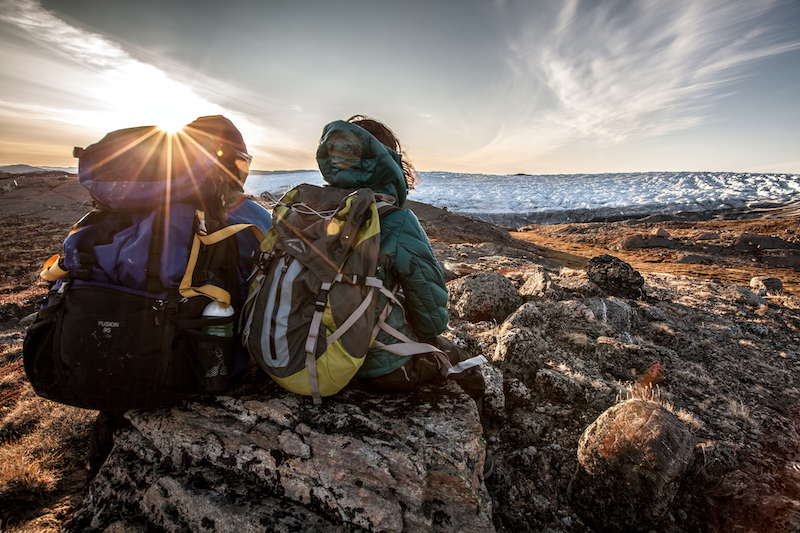 Photo: Visit Greenland/Mads Pihl
For many people, Greenland seems so far away. But this isolated wilderness is actually more in reach than you might think.
From Copenhagen it only takes four hours to reach Kangerlussuaq, situated on the western coast of Greenland, where America once had a great military base. It is the only place in Greenland, where you have the opportunity to drive all the way up to the Greenlandic icecap in a 4WD and is also the place where a lot of adventure tours depart from.
The reputable tour company Arctic friend offers both summer and winter tours to Greenland departing from Copenhagen, including flights and transfers to Greenland, as well as accommodation and a knowledgeable English-speaking guide. Travelling with a tour is the best way to see all the sights in one go and get the best of this incredible destination. Check out more here.