Intrepid traveller Mary Kingsley challenged Victorian attitudes regarding both racial superiority towards the people of Africa, and the expected roles of women. As part of our ongoing History's Heroes series, Roger Bunyan tells her story…
Who was Mary Kingsley?
Mary Kingsley was an adventurous traveller who journeyed through West Africa during the 1890s.
Life before travelling
Mary was born in London in 1862. Her father was a doctor and spent most of his life as a physician for various aristocrats touring the world. Her mother had become ill and was bedridden, so Mary looked after her, but consequently her education was haphazard and she was largely self-taught.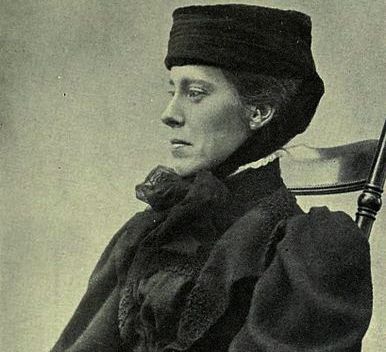 Mary's great solace was the many travel books and unusual artefacts in her father's huge library, where she would spend a great deal of time reading and dreaming about exotic locations.
Whenever her father returned home Mary would become absorbed with his tales of foreign travels. However, during one of his journeys her father contracted rheumatic fever. Mary then had to look after two invalid parents until they died within months of each other in 1892. At the age of 30 and released of her responsibilities, she was free to see the world.
Journeys in Africa
In 1893, aged 31, Mary visited West Africa, despite being warned of dangers including headhunters, crocodiles and disease, and even though it was unheard of in Victorian society for a single woman to travel un-chaperoned, especially to such a hazardous place. Her journey began in the Canary Islands before she reached the coast of West Africa, where her aim was to learn about the local people and to collect specimens of fish and plants.
Mary took on the life of a trader, which enabled her to meet and get close to local people. Her travels were mainly confined to the coastal areas where, travelling by canoe, she encountered crocodiles and a tornado.
Mary's second visit to West Africa was in 1894, when she ventured into the interior of the continent. She travelled with local people for almost a year, using canoes and by walking through dense rainforest to areas few outsiders had ever visited.
Mary journeyed with the Ilgawas and M'pongwes indigenous people. She also became friends with the Fang tribe, known for their cannibalistic tendencies. Although she carried a knife and a revolver she never had to use them because of her quick thinking and her understanding of local customs.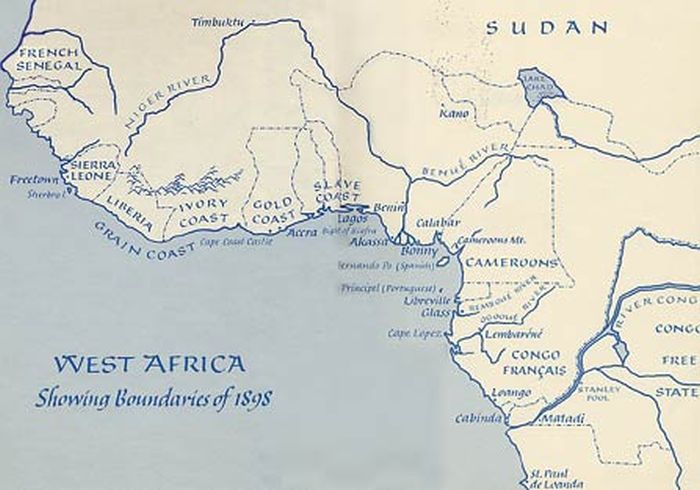 Mary's journeys took her along the great rivers of the Remboué and Ogooué with their many rapids, mangrove swamps and dense forests. In addition to being almost drowned by wild water on numerous occasions, she also faced threats from crocodiles, leopards, snakes and scorpions, and risked catching malaria.
Amazingly, even though she was living in tropical Africa, Mary always dressed in a stiff black skirt and blouse; high, buttoned shoes and a hat. Towards the end of this voyage, along with members of the Fang tribe, Mary climbed Mount Cameroon, a 4,040m volcano. It was most probably the first ascent of the West African mountain made by a woman.
Later life
Mary became well known for her adventures and her thoughts relating to her journeys. She wrote two books about her travels in West Africa and, for a few years after her return, lectured throughout the country. In 1899 Mary volunteered to be a nurse in the South African Boer War, but in 1900 she caught typhoid and died in Simon's Town in South Africa. At her request, she was buried at sea.
Extraordinary traveller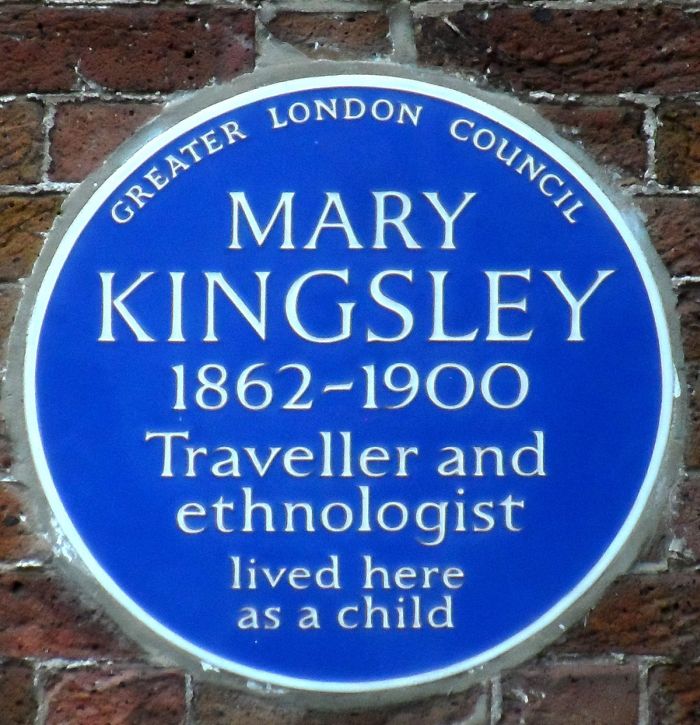 Mary Kingsley took on daring travels through the forests and waterways of West Africa, while attempting to learn more about its people and the very nature of this huge, but little known, region. She also challenged prevalent Victorian attitudes regarding racial superiority towards the people of Africa, missionary interference on traditional beliefs and the expected roles of women. She was an inspirational adventurer and a radical thinker.
Find out more:
Read Travels in West Africa by Mary Kingsley. Listen to the BBC Radio 4 archive programme Great Lives, Mary Kingsley (Series Four, 2003).