Earlier this year we asked some of the UK's adventurers about their greatest ever adventure, and their answers featured in issue 128. Here, we speak to high mountain guide and all-round good guy Kenton Cool about his early adventures and standing on Everest for the 12th time.
How did adventure initially find its way into your life?
I was lucky, I grew up inside the M25 – London, but I lived in a tiny, weeny wooden bungalow with no mains drainage, no central heating, a wood burner to heat the water etc. It happened to be in the corner of a farm field, so growing up I had the run of the farm and would be – myself and my sister – kicked out of the door during holidays, weekends and we went and had our own mini adventures from a very early age.
Was there a particular moment when you knew a life of adventure lay ahead?
It was a simple progression from an early age. The first thing that sticks in my mind is the first mountain I climbed, Moel Siabod in North Wales. I was a scout. Six months later, I was 15, 16 maybe. Myself and a close friend went up to the Cairngorms with a family friend and we traversed Cairn Gorm from north to south in very wintery conditions and that was the first real big mountain experience that I had, on my own. I look back on it and I just think wow, what a great thing to do, what a great experience.
What has been your greatest ever adventure in the outdoors?
They have all been amazing. I'm a firm believer that you embrace what it is that you're doing at the time. In terms of climbing achievements – Annapurna III – when we were nominated for the Piolet D'Or. We did an outrageous new route on a mountain that had only ever been climbed once.
If I had to pinpoint one trip, it would be my first Himalayan trip in 1992/3. It would be Pakistan. We climbed new routes on relatively difficult terrain, then four of us went trekking across the Deosai Plains which I still hold very dear. It was an amazing week or so trekking across those high plains.
We got sick, we laughed, we cried we made all the mistakes that you'd expect from novices. It ticked all the boxes. A foreign country, a foreign culture, I was 19, completely new to all of this! At that point I fell in love with the Himalayas and that part of the world. I am yet to meet people who are more generous, more kind-hearted and willing to help than the mountain people in the Himalayas.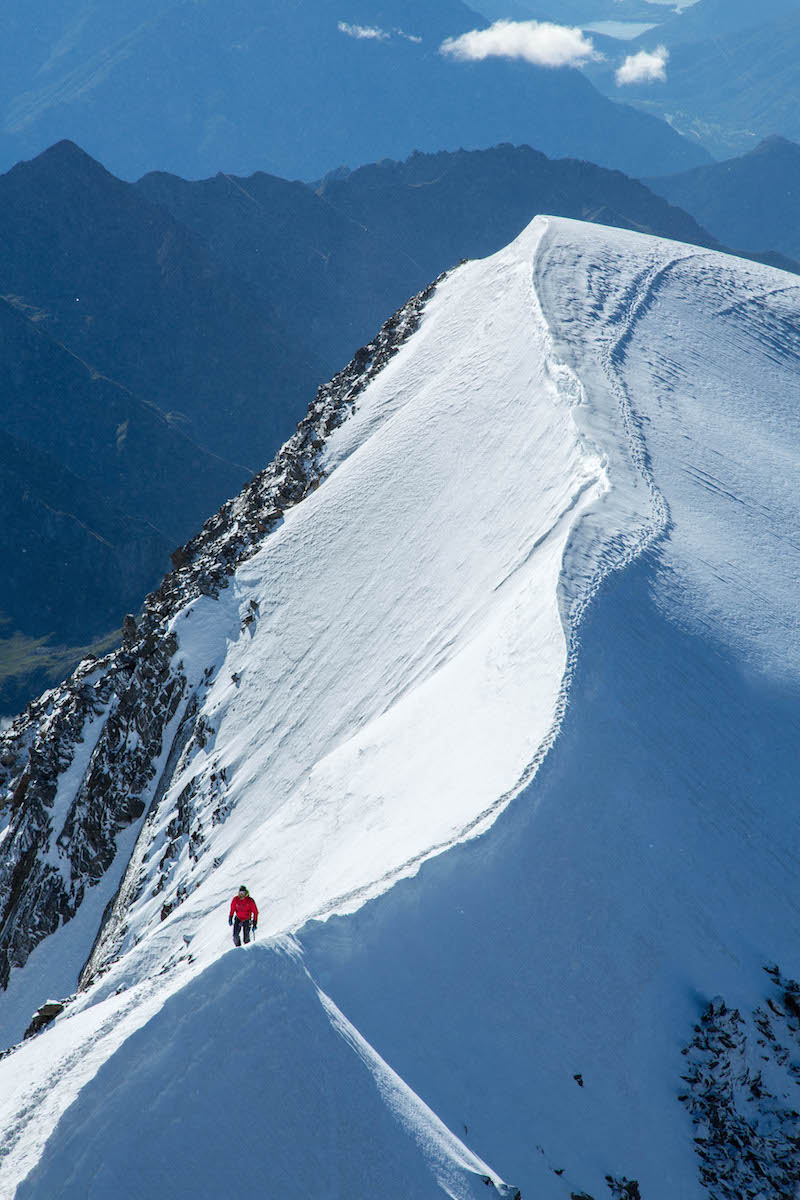 Photo: Patrick Tillard
You've stood on Everest 12 times, is it still as special as the first time you climbed it?
I love it… I've always said that I would stop going to the mountain the moment I stopped enjoying it. There are two reasons for that. One, life is too short – everything we do has to have an element of fun. Two, I've always said that I'm a guide, I'm very lucky I've been there 12 times, my clients only go there one time and they need their guide to be as enthusiastic now as the first time because otherwise it's not fair on that client. I love that mountain, I love the people I work with there, I love the Sherpas. I think Everest is an amazing mountain and I love helping my clients fulfil their ambition of climbing the mountain. Every time has been different and special in its own way. Some have been harder than others, but it is still as magical as it ever has been for me.
Do you think it takes a certain type of person or frame of mind to complete these kinds of adventures? Or is it something that lies within all of us?
It lies within all of us. It's a cliché to say that but adventure is such a personal thing. For me my Everest is Everest, but your Everest, or my daughter or son's Everest (he's four) is going camping in the garden. He loves it, for him that's a massive adventure. It's walking up Pen y Fan in the Brecons – that's a huge family adventure. It doesn't have to be big mountains or huge ocean crossings or rows or sails. Adventure can be very small but very meaningful for the individual. It's getting out of the comfort zone and getting out of what is normal and exploring the boundaries of excitement.
Featured image: Martin Hartley