In an effort to break up the monotony of working in an office every day, editor Rob Slade heads to the South Downs on a midweek microadventure…
A five-day working week can feel exceptionally long, especially when you're sat at a desk all day, dreaming of getting outside. So when GP Batteries tasked us to head out and test their new lights and power banks, we jumped at the chance to use it as an excuse to turn those dreams into reality.
Taking inspiration from microadventure advocate Alastair Humphreys, I decided to shoot for a mid-week adventure. The aim was simple, to leave work as early as possible without being shot disapproving looks and escape into the outdoors for the night, making it back the next day for work.
The South Downs seemed as good a candidate as any, and it's certainly doable from London or one of the major southern cities, such as Bournemouth, Portsmouth or Southampton. Understandably, knocking off a 12-mile hike wasn't exactly at the top of the list of priorities, as our limited time frame didn't really allow for that.
Instead, my aim was simple: to head outdoors, escape from the madness of everyday life and spend some quality time with my old man. In doing so, it would give me a great chance to test out the new GP Batteries kit (see the next page for more on this).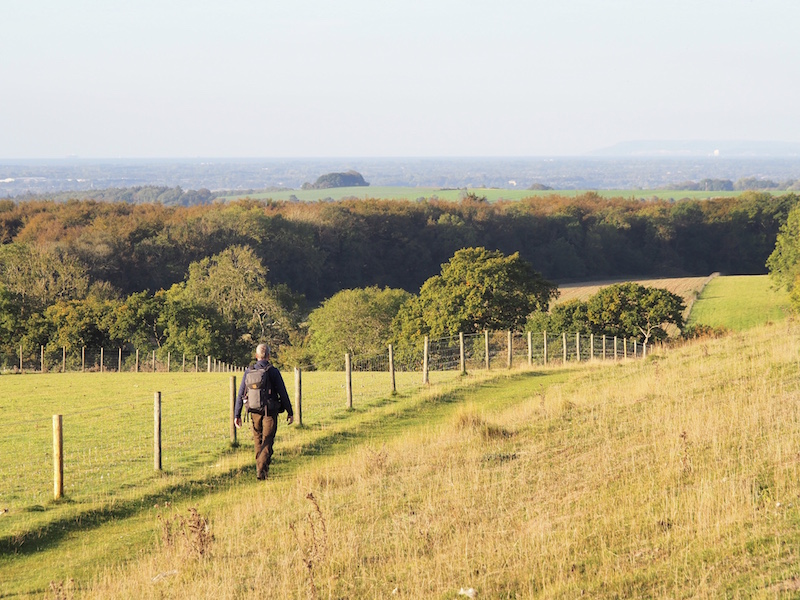 Our target was a place called Gumber Bothy and Camping Field. Set on the Slindon Estate and run by the National Trust, the site is a relative haven amongst the hustle and bustle of the South East. There is no vehicular access, meaning you have to carry all of your kit in with you for a mile and a half, but with no nearby roads or passing traffic, the tranquillity cannot be underestimated.
Gone were the disruptive noises of civilisation, replaced with the sounds of nesting swallows, grazing farm animals and the wind dancing its way through the nearby woodland. As daylight ebbed away, we set up our tent and got to work on starting a small campfire.
Having picked up some food on the drive down, all that was left was to sit around nature's TV, reminisce of days gone by and test out the gear we had brought with us. I've always been impressed with the power banks that GP Batteries produce, and this showed no sign of changing. I was using the 10,000mAh PowerBank, which is rugged, lightweight, and will easily charge up my iPhone X several times over.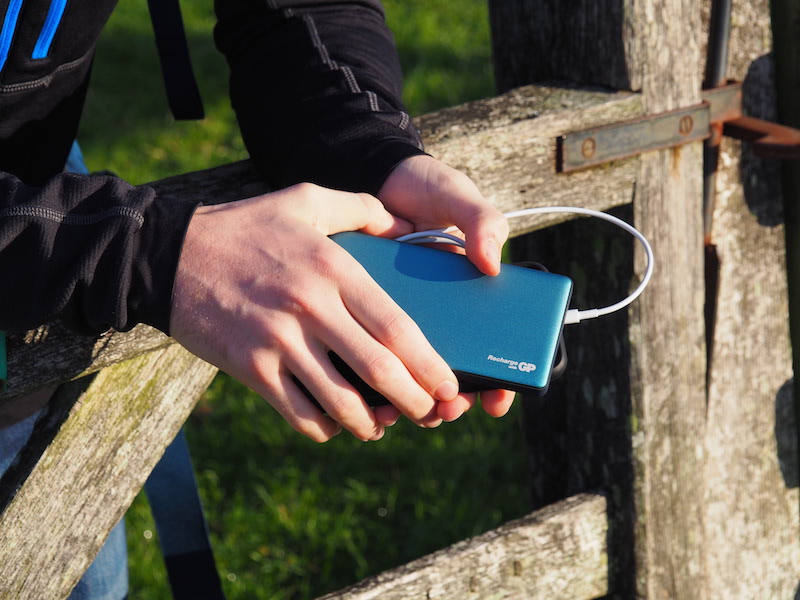 Although in truth we were only a few miles from the nearest road, you'd never know it, with minimal lighting or disruptions throughout the evening. In the end, we relied on GP Batteries' Xplor PHR15 headlamp and PR57 torch to light our way. Both did an excellent job, impressively illuminating our surroundings when needed, until finally, it was time to retire to the tent for the night.
As morning came, it brought with it spotless blue skies and a stillness that seemed to lift every stress away from our shoulders. This is the magic of a midweek adventure. It removes you from the chores and conundrums of everyday life and breaks up the mundane, leaving you refreshed for the days ahead.
With it being such a beautiful autumn morning, the pull of a dawn walk proved too inviting. Gumber Bothy sits a stone's throw from the South Downs Way and just down from the Monarch's Way and Stane Street. The latter is a 56-mile Roman road that links London to Chichester and dates back to at least 70AD. Suffice to say, there were plenty of trails to explore.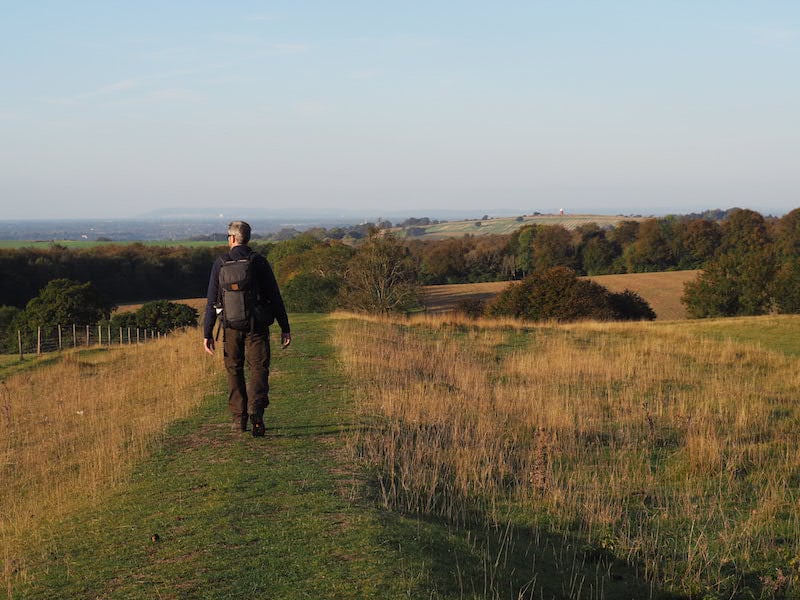 Conscious of time getting on, we set out on a small circuit that took in a short stretch of the Monarch's Way and Stane Street, before looping back round to Gumber Bothy through some woodland. Apart from a few farm animals, we didn't see another living soul, and were left alone with just our thoughts, birdsong and the warmth of the sun's rays beating down on us.
As we took in a small stretch of the Monarch's Way, the views stretched as far as the Solent and the Isle of Wight, while we were flanked by sprawling fields and inviting woodland. Just an hour later our small circuit was complete and it was time to shoot off to work. It may have been a fleeting excursion into the outdoors, but the benefits and good vibes would be felt for days to come.
Gear in focus
GP Batteries M-Series PowerBank
The M-Series is a new line of power banks that combines usability and durability with function. The series comes in several different capacities, but we've been using the 10,000mAh, which costs just £29.99 and will charge your smartphone four times over. It's lightweight, compact and rugged, making it an ideal partner on adventures that span over a couple of days. Plus, it comes in five striking colour options.
GP Batteries Xplor PHR15
Despite its modest price point (£34.99), the Xplor PHR15 head torch offers an impressive amount of functionality. It has several lighting modes, including an auto-dimming function that adjusts the brightness based on proximity, has 300 lumens and a beam distance of 157m. It's lightweight, comfortable to wear, and is weather resistant, too. The best bit, though? It can run for up to 69 hours, and once it's dead, you simply need to plug it in to recharge the battery.
GPDesign Beam PR57
The Beam PR57 delivers serious lighting performance. It houses a whopping 1,000 lumens and has a beam distance of 180m. In real-world terms, it's incredibly bright, and it will light up your surroundings with ease. As with the other products here, it's rechargeable and weather resistant, while it also comes with a handy webbed pouch. Its durability is also worth shouting about, as it's made of durable aircraft grade aluminium and has a hardwearing anodized protective coating. At £79.99, it may not be cheap, but it's worth every penny.
Find out more and see the full range at www.gpbatteries.com.