Utah is an adventure playground like nowhere else. The only US state where every county contains part of a national forest, home to seven of America's national monuments, and a place that houses the largest salt lake in the western world. You'll be hard pushed to find an adventure itch you can't scratch in this vast hotbed of natural wonders.
Nestled among the deserts, mountains, and forests that create Utah's impressive scenery, you'll find the Mighty 5: the state's famed National Parks (Arches, Bryce Canyon, Canyonlands, Capitol Reef, and Zion).
But we think you should look beyond the Mighty 5 too. Because if you do, you'll see that Utah offers up much more for thrill-seekers and adventurers alike. So, we've teamed up with Utah Office of Tourism to put together a handy list of places to go and things to do away from the state's more popular attractions. All of them sure to provide you with plenty of opportunities to enjoy Utah in all its untamed glory.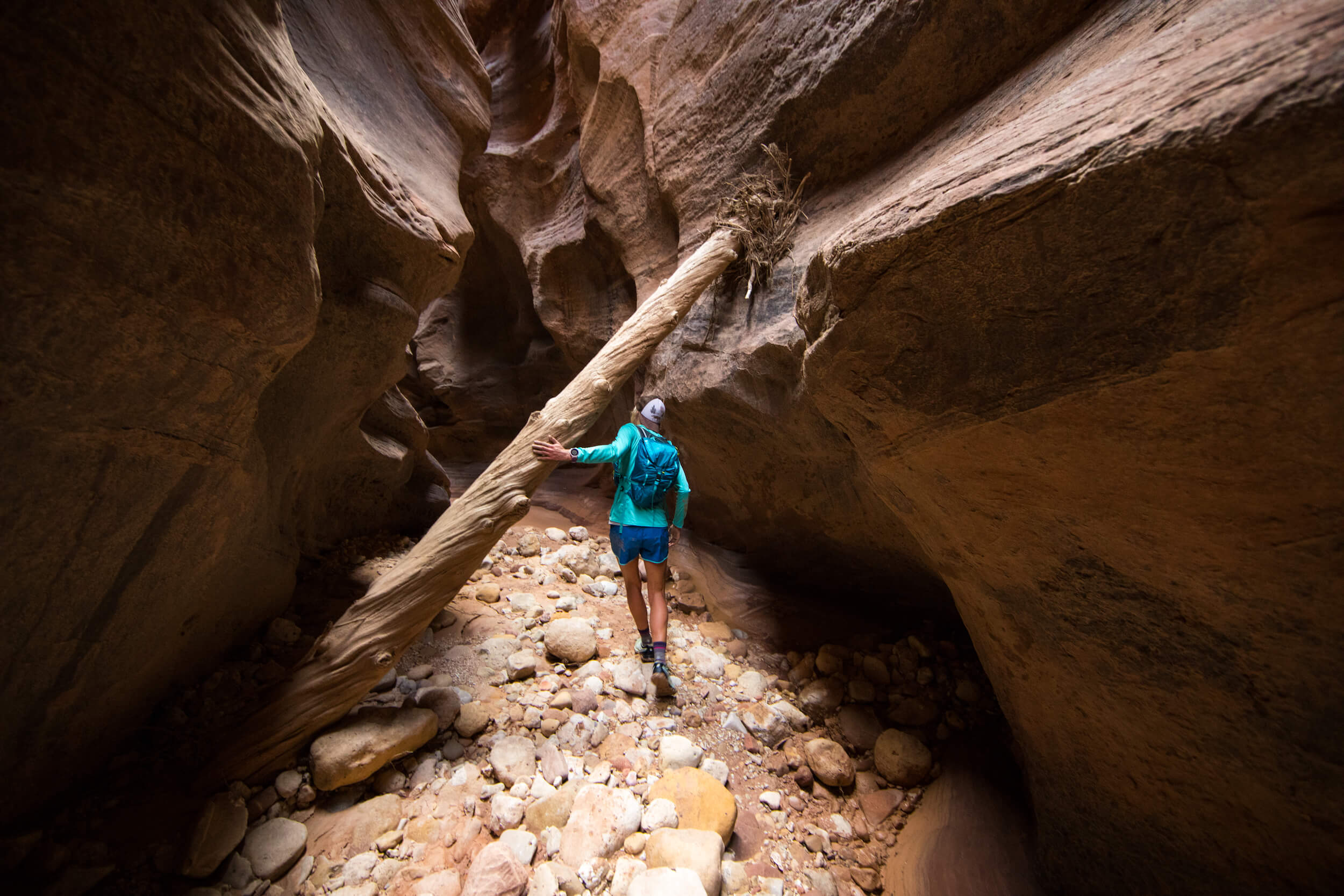 1. Slot Canyoning 
Nowhere on Earth has more slot canyons than Utah. Slot canyons are narrow gorges in soft rocks (see above) and a real challenge for any adventurer. Must-do canyoning routes when visiting Utah include Peek-a-Boo Canyon (9 miles north of Kanab) and Buckskin Gulch, a staggering 1.75-mile stretch that has the honour of being the longest slot canyon in the world.
New to canyoning? A guided adventure is the best way to go. This way, you'll get all the gear and advice you need, as well as a chance to understand the history of these stunning rock formations.
2. Water Sports
If you like getting wet on your adventures, Utah has plenty to offer up too. For thrill-seekers, rapids along the state's stretch of the Colorado River are ideal. But if you prefer a more chilled-out aquatic activity, why not give house-boating on Lake Powell a try. Exactly what it sounds like, you'll literally set up camp on the water and watch the world go by.
And if you like dipping your head below the waterline, take a trip to the Homestead Crater: a unique geothermal hot spring hidden inside a 17m limestone dome, where you can swim, snorkel, and scuba dive to your heart's content.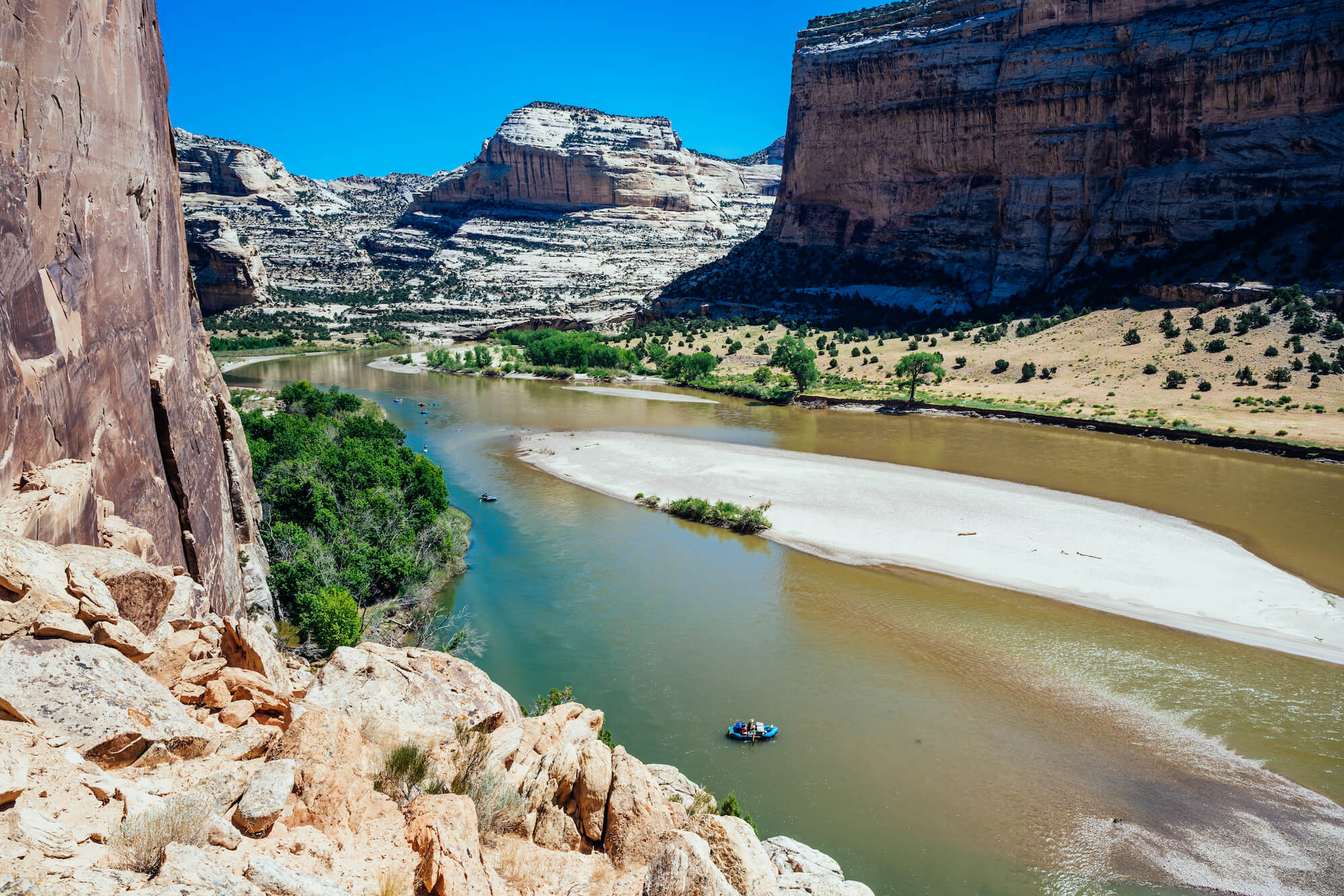 3. Snow Sports
Despite being sunny for around 300 days a year, Utah is equally proud of its snow. The snow in the state is said to be softer and drier than most you find, which has led to it being dubbed the Greatest Snow on Earth. Ten of Utah's 15 ski resorts are found within an hour of Salt Lake City's airport. And if you like tubing and bobsleigh, head to Utah Olympic Park, where you can also watch Olympians train or take a guided tour of facilities used for the 2002 Winter Olympic Games.
Another exhilarating adventure to have a go at when visiting Utah is snowmobiling. This high-octane activity is a proper experience for any fans of the white stuff. And whether you're an advanced snowmobiler or never ridden one in your life, one of nine dedicated trails in Utah is sure to have your name on it!
For more information about snowy adventures in Utah, click here.
4. Mountain-biking
One of the best ways to make the most of visiting Utah is to explore it on a mountain bike. You'll find a variety of routes around the state to choose from: ranging from easy-going day-rides to more challenging multi-day tours.
If you're into wildlife, you need to cycle (or e-bike) your way around Antelope Island, the largest Salt Lake island in Utah. This 48-mile route boasts opportunities to spot bison, over 250 species of bird, and seek out the legendary pronghorn antelope.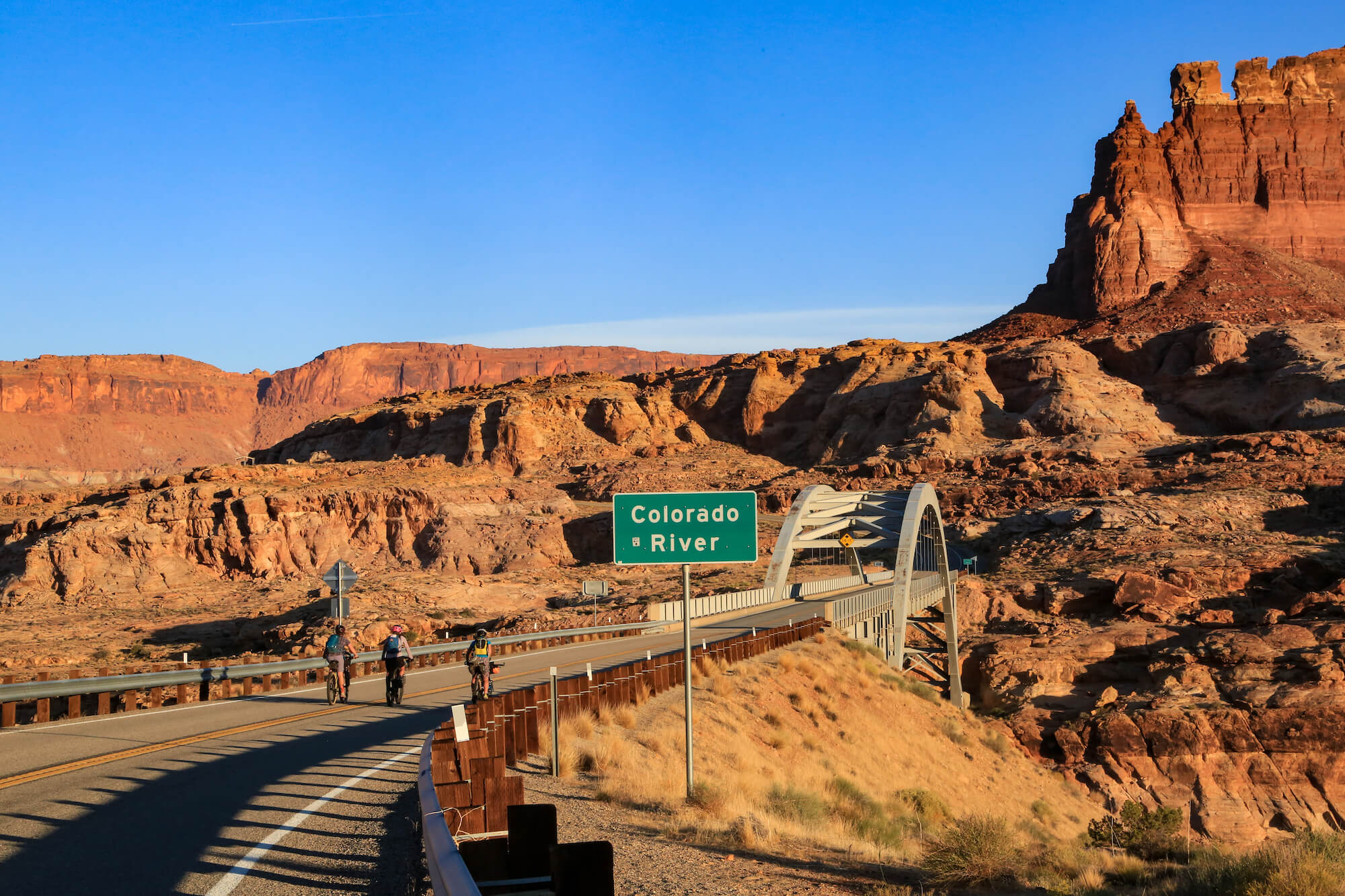 And when it comes to bikepacking trails, Utah boasts experiences like no other. Take the Aquarius Trail Hut System, a new 190-mile backcountry bikepacking route lined with shipping containers that have been repurposed into accommodation. A perfect place for tired legs to relax at the end of a tough day on the trail.
5. Off-Roading
If mountain bikes aren't your thing, how about exploring Utah in an ATV? Because with the right set of wheels, you gain access to a whole new world of breathtaking scenery.
A guided 4WD (4-wheel drive) tour is the best way to get around Utah's backcountry. These tours provide all the gear and permits you need, show you the best routes, and in some cases give you exclusive access to parts of trails usually off-limits to the public.
For the most challenging 4WD terrain, head to the countryside surrounding Moab in eastern Utah. Here, you'll enjoy spectacular views at sunset as the valley dissolves into a stunning display of reds, oranges, and golds. There really is no better way to end a day's adventure.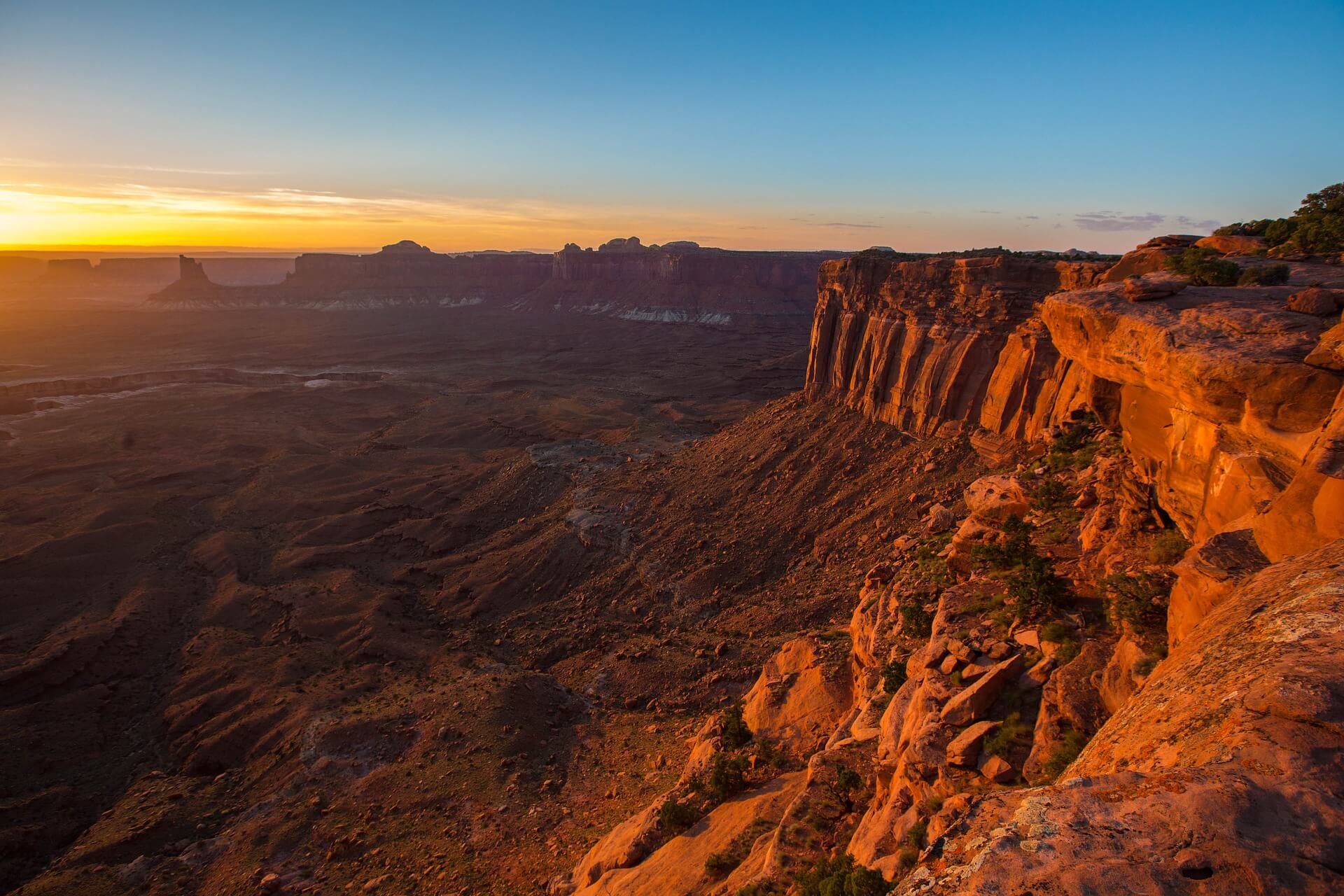 Visiting Utah
Utah is ready to welcome you. To help plan your trip, visit www.visitutah.com. Trailfinders also offer a wide variety of tailor-made trips: click here for more details.