If you'd love to take on the challenge, but are not sure where to start, then this extensive guide on how to walk the West Highland Way will be of great help to you.
The West Highland way is renowned for being one of the most spectacular long-distance walking routes in all of Scotland. Why? Because the trail contains some of the most beautifully wild and rugged landscapes that Scotland has to offer. Not only this, but it's a fantastic challenge for those who love to tackle epic long-distance routes that boast alluring mountains, sweeping moorlands and the glittering shores of Scottish lochs.
West Highland Way facts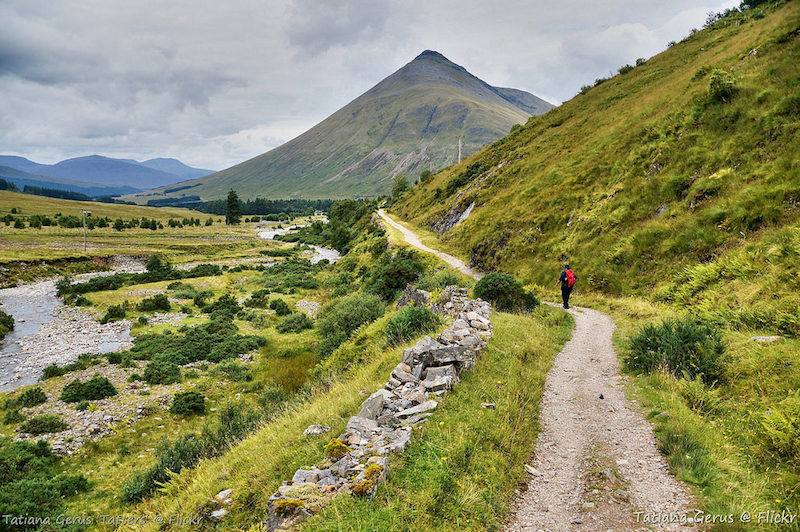 Photo: Tatters
How long is it? 96 miles
How long will it take? Depending on your pace and how many miles you decide to walk each day, the West Highland Way will take average hikers around seven to eight days to complete depending on how leisurely they'd like to take it.
Where does it start? The starting point of the trail is on Douglas Street in the centre of Milngavie (pronounced mill-guy) and is marked by an obvious sign.
Where does it finish? The end of the trail is marked by a statue of a West Highland Way walker in Gordon Square in the centre of Fort William.
How difficult is it? The trail is of moderate difficulty and is achievable for average hikers that are able to walk for long distances at a time. There are no technical sections and the route is a straightforward, well-signposted trail for its entire length. A few steep up hills will test your fitness, but they're soon over and the scenery takes your mind off the burning in your thighs.
What's the best time to walk it? Summer is a great time to walk the West Highland Way, however, there is a danger of being eaten alive by midges (not literally). Walking the route in the winter offers contrasting scenes of crisp skies and snowy landscapes which will be spectacular if you can cope with the cold, and you'll have the trail almost to yourself. It's often said that the best months to walk it are June and September but expect it to be busy during this time.
West Highland Way route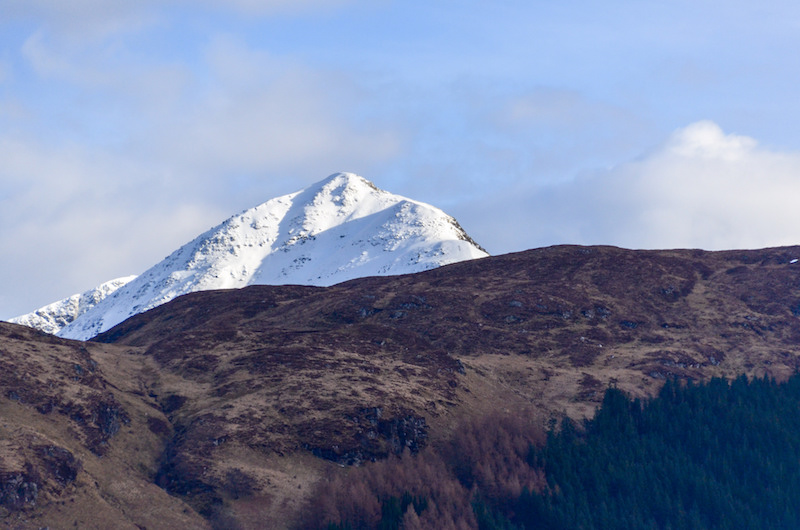 Photo: Jbdodane
Many people decide to tackle the West Highland Way differently, but we think a great way to section it down into bite-sized chunks is to separate the walk into the following eight days. This way, you have enough time to fully immerse yourself within all the nature beauty that this staggering trail has to give.
Day one – Milngavie to Drymen
Distance: 12 miles
The starting point for the West Highland Way is situated on Douglas Street in the town centre of Milngavie and offers a final chance for you to stock up on essential supplies such as water and food. You can consider this first section of your journey as the warm up for the rest of the trail, as it's of relatively flat terrain and is not too demanding.
Though it may be relatively flat, this part of the route is no-where near boring. Gorgeous lochs and rivers will reveal themselves as you wind along this section of the path and as you approach Drymen you'll be wowed by the landscape as it opens up to reveal glorious highlands.
Day two – Drymen to Rowardennan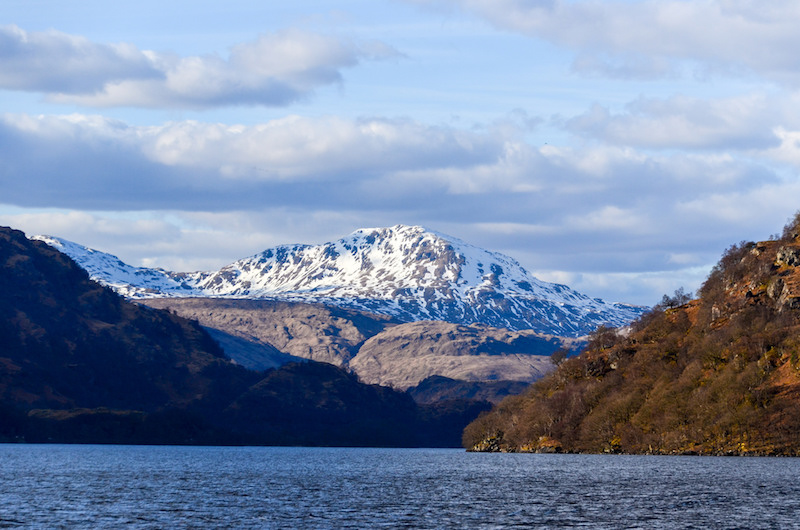 Photo: Jbdodane
Distance: 14 miles
After a good night's sleep, it's time to set off on the next part of your journey, and as you leave Drymen and start to approach Conic Hill, the first significant up-hill hiking of the trail. You'll be absolutely blown away by the epic landscape before you, which contains Loch Lomond, Scotland's largest lake and the section of land where the lowlands and highlands of Scotland meet. Mountains rise dramatically ahead of you and to your left you'll see Ben Lomond, the southernmost Munro (Scottish mountain over 3,000ft).
This section of the trail will see you exploring the glittering shores of the famous Loch Lomond, walking under the canopy of a beautiful ancient woodland.
Day three – Rowardennan to Inverarnan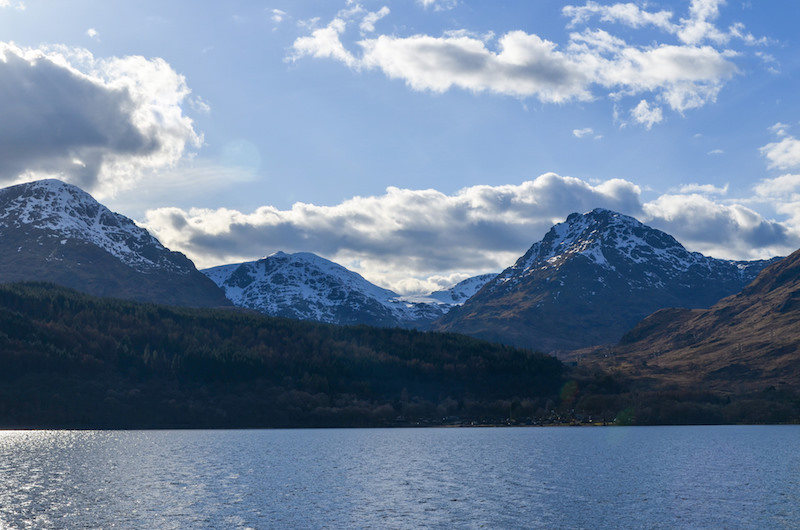 Photo: Jbdodane
Distance: 14 miles
This section of the trail will bring you to a much more remote part of Loch Lomond, the path will become more challenging, but your efforts will be rewarded with the rich, rugged landscapes and imposing peaks.
Expect to see the beautiful waterfall of Loch Lomond, scatterings of wild goats and, if you're lucky, you'll spot golden eagles during this part of the route.
Day four – Inverarnan to Tyndrum
Distance: 12 miles
After the challenging terrain of yesterday, you can stretch your legs with some easier hiking today. Leaving Loch Lomond behind you'll be surrounded by glorious peaks, often with snow-kissed tops (in late autumn through to early spring), as you follow the River Falloch.
On this section of your journey as you gaze at the incredible mountains that surround you, you'll also come across the fascinating ruins of St Fillan's Priory and then you'll join the River Cononish.
Day five – Tyndrum to Inveroran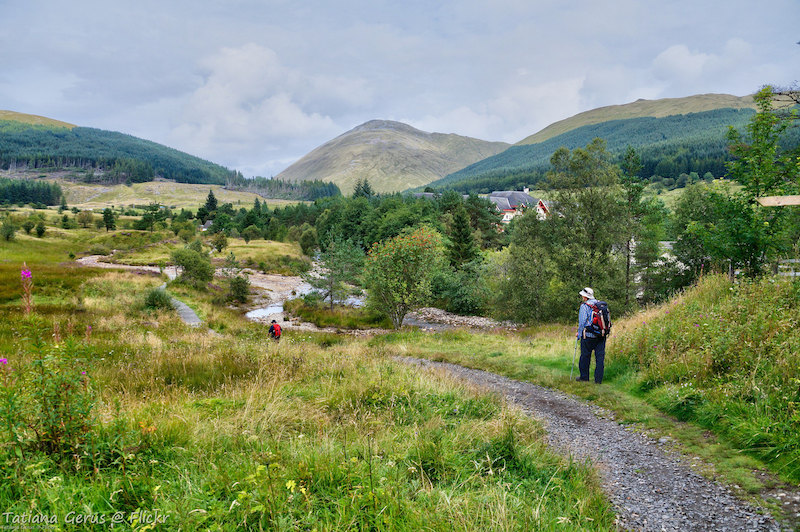 Photo: Tatters
Distance: 9 miles
It's a good idea to stock up on essentials before you leave Tyndrum, as there are no shops for around 28 miles until you reach Kinlochleven. This part of the route gives you the chance to get to really get to know the breath-taking mountains of this path, as you weave around their feet.
A fantastic part of today's walk will see you gazing out at the views across Loch Tulla and the Black Mount after a short climb. The views are quite spectacular here, so you might find it tricky to peel yourself away.
Day six – Inveroran to Kingshouse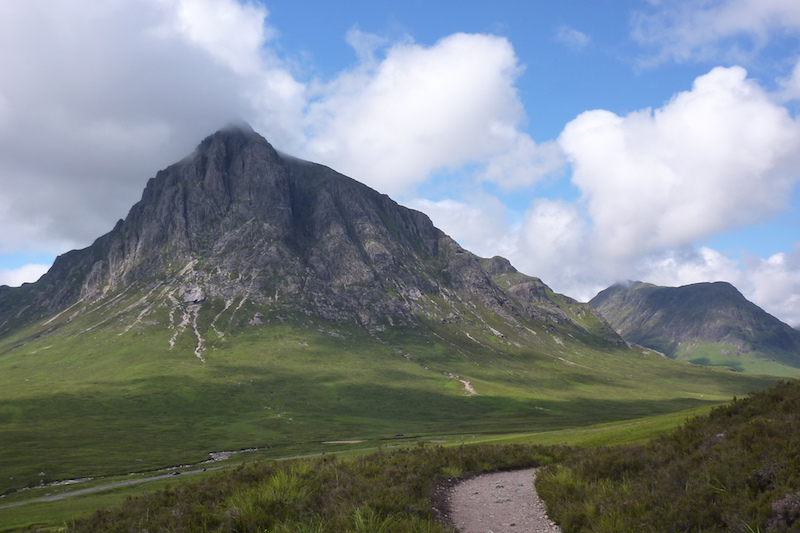 Photo: Andrew Bowden
Distance: 10 miles
Today you'll enjoy a particularly wild section of the trail as you cross Rannoch Moor and you'll get to appreciate the experience of feeling truly remote. The walking on this part of the trail is on relatively easy terrain, but layers will be essential on colder days as it is quite exposed now you've left the protection of the mountains.
This section boasts the incredible moorland views from Ba Bridge, the ruins of Ba cottage and then the pièce de résistance – the view of Buachaille Etive Mor, one of Scotland's most photographed mountains. You'll see why.
Day seven – Kingshouse to Kinlochleven
Distance: 9 miles
Today is when you'll get up close and personal with the mighty Buachaille Etive Mor, with the stunning Glen Coe on the right, you'll see where one of the iconic scenes in James Bond – Skyfall was filmed.
This section of the trail will see you traversing the challenging Devil's Staircase, in which you will climb to the highest point of the West Highland Way (550m). Your efforts will be rewarded with a spectacular view back to Buachaille Etive More.
Day eight – Kinlochleven to Fort William
Distance: 16 miles
After stocking up on essentials for your last day of hiking, you'll find yourself on a rather steep climb out of Kinlochleven. It won't be long until you will catch sight of the UK's highest mountain – Ben Nevis.
On this section of the trail, you'll meander past forestry plantations, gorgeous woodlands and the remains of Dun Deardail, an Iron Age fort. You'll feel a sense of pride as you make your way into the centre of the town Fort William and celebrations will be welcomed as you reach the bronze statue that marks the finishing point of the trail in Gordon Square. You've done it!
The West Highland Way packing list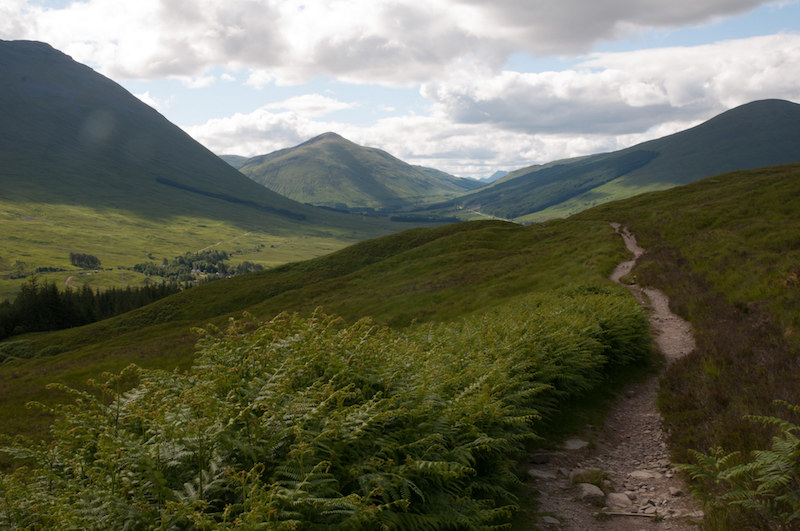 Photo: jvanattenhoven
Assuming you will be staying in accommodation during your journey, we'd recommend using the following as a packing list for your essential items.
Sturdy walking boots (with good ankle support)
Lightweight base layers (Merino wool has great anti-bacterial properties)
Mid layers (such as a fleece)
Insulated layer (preferably a down jacket)
Windproof/waterproof layer
Walking trousers (ones that zip off at the knee would be ideal for summer)
Hiking socks (ideally Merino wool)
Expedition rucksack (50L)
Rucksack rain cover
Hydration bladder (or two 1L bottles)
First aid kit (including blister plasters, bandages, sterile strips, anti-bacterial wipes, paracetamol, emergency whistle)
Midge spray
Walking poles
Hat, sunglasses and high factor sun cream
Energy gels
Food
Map and compass
West Highland Way accommodation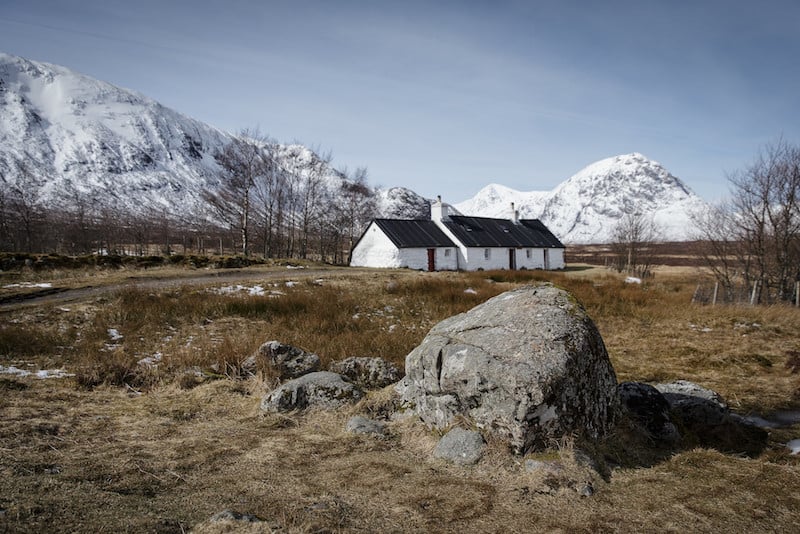 Photo: Bart van Dorp
If you're planning to wild camp, you may want to take a look at our wild camping guide, which details the dos and don'ts of sleeping wild. If you're looking for accommodation along the way, then you'll be pleased to know that there are plenty of hotels and guest houses along the way, though it'll be worth booking in advance during the busier months.
The West Highland Way official website is a great place to start, as you can search for accommodation on the site by typing in or clicking on the section of the trail that you'd like to stay.