Africa is a continent that captures the imagination of many a traveller. Exotic wildlife, a sense of adventure and a diverse culture make it a great location for your next big trip and not many countries can trump Malawi.
A country full of contrasting altitudes, Malawi has a massive diversity of beautiful landscapes. It is a largely a green, lush country with plenty of mountains, plains and forests. Perhaps the most well-known feature of the country is Lake Malawi, the third largest lake in Africa that extends over half of the length of the country itself.

Malawi has long been overlooked as a holiday destination in Africa in favour of more popular nations such as Tanzania and Kenya. While those countries have attractions such as Mount Kilimanjaro and the Serengeti National Park, they lack the quiet charm and less commercialised vibe of their smaller cousin.
While fears of Ebola may be discouraging tourists to visit Africa as a whole, it's worth noting that East and South Africa are largely unaffected. In fact, Malawi itself has had no Ebola issues at all and compared to some of its African neighbours, is a relatively safe place to travel.
Of course, it's important to stay vigilant, keep your valuables somewhere safe and watch out for theft but that can be said for most travel destinations. Take a leap of faith and Malawi will respond with experiences that will live long in the memory.
So, what is there to do for adventure seekers looking to make the trip? Below, we've rounded up five of the best experiences to check out when heading to Malawi.
Dive the glassy waters of Lake Malawi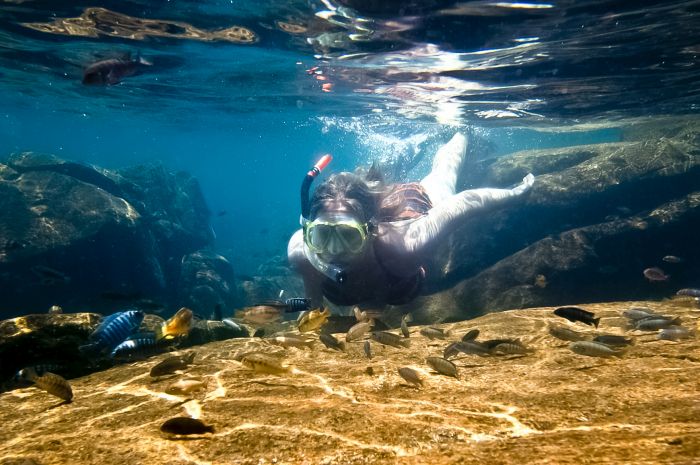 The waters of Lake Malawi are home to some incredibly colourful types of fish, and with glass like visibility under the surface, it's a great place to go diving. Heading to the south of the lake will not only give you great diving opportunities, but it is also blessed with some truly amazing golden beaches. The more adventurous among you can even try diving at night, though you'll want to watch out for the crocs!
Explore Nyika National Park on two wheels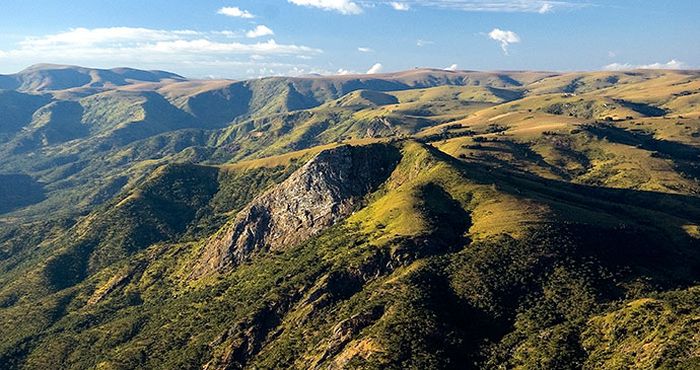 Commonly compared to the Scottish Highlands, the Nyika Plateau is a beautiful area of Malawi with rolling grasslands and a range of exotic animals. Along with zebra and antelope, the area is known to have one of the highest densities of leopard in Central Africa. It is also a great place to explore by mountain bike with some awesome routes and spectacular scenery.
Circumnavigate Likoma Island by kayak

The larger of two inhabited islands on Lake Malawi, Likoma Island is an extremely peaceful spot with some amazing beaches. It's also a great place for a bit of kayaking. As ever, the water surrounding the island is crystal clear making for some great sightseeing while secluded coves make for great places to stop for a break.
Hike the impressive Mulanje Mountain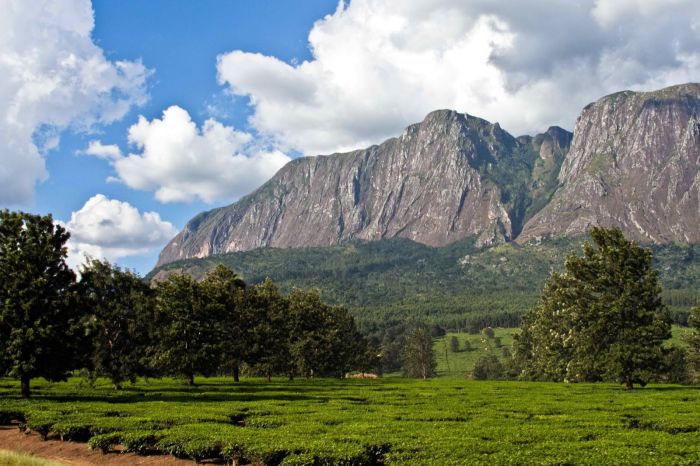 Home to Malawi's highest mountain, Sapitwa (3,002m), the Mulanje Massif is a collection of peaks that are ideal for some extremely picturesque and rewarding hiking. There are countless routes to choose from and they are all accompanied by simple huts for accommodation. The Mountain Club of Malawi offers a great deal of information about various routes and all the other details you need to know about.
Go on safari in Liwonde National Park

It may not have as comprehensive safari options as its neighbours, but quieter tours and more intimate encounters make for a thoroughly rewarding experience. Liwonde National Park offers hundreds of kilometres of unspoilt forest lining the shores of the Shire River. Peaceful and uncommercialised, Liwonde specialises in hippos, crocodiles and large herds of elephants and they can all be taken in on one of the spectacular river trips. Alternatively, night trips can reveal striped jackals and spotted hyenas.
Looking for some more travel inspiration? Be sure to check out last week's feature about the adventures that await travellers in Oman.