It may not be the most exotic of nations but for anyone seeking adventurous activities, Scotland can compete with the best of them. We often overlook the home nations in search of more dramatic locations like the Alps or the Himalayas, and while Scotland can't compete with the scale of those places, it's much cheaper and right on the doorstep.
Haunted by a long and interesting history, Scotland has plenty for any traveller to see. Ancient battlegrounds, foreboding castles and vibrant cities draw many, but those after a more active experience are also well catered for.
Scotland is blessed with rugged, spectacular coastlines, amazing beaches and wild national parks meaning there are many adventurous things to do there. So with that in mind, we've picked out five of the best activities you can do while visiting Scotland.
1. Paragliding on the Isle of Arran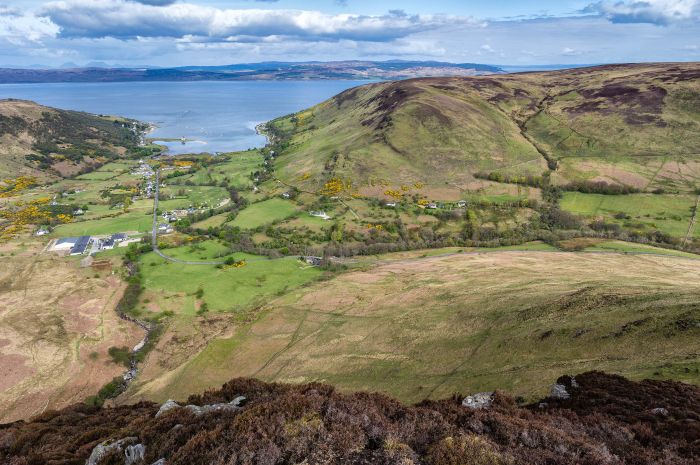 Rugged mountains, a varied landscape and rolling hills make the Isle of Arran a great place to visit for many people seeking some outdoor fun. Add to that a windy climate and you have yourself the perfect equation for some paragliding.
Essentially, you will be making your way to a high point, catching the wind in your sails and running off the side of the hill or mountain. Once airborne, you are gifted with stunning, panoramic views of the island while those seeking a few more thrills can experience some of the acrobatic tricks paragliding holds in its locker.
Options range from a day of tandem fun to a full five day course and it really is one of the closest things to flying.
2. Winter fun in the Cairngorms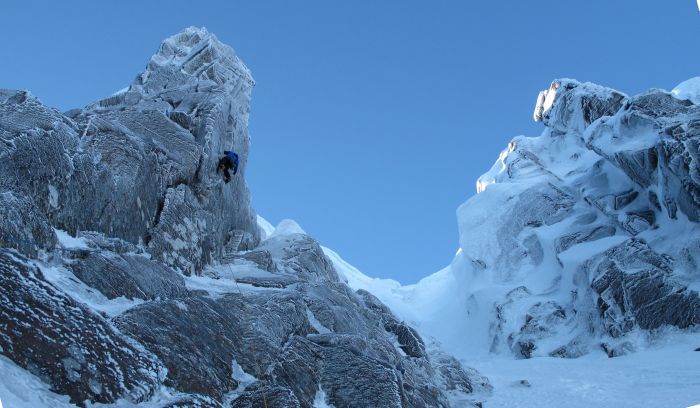 Thought that ice axes and crampons were reserves for the towering mountains of Himalayas or the Alps? Well you were wrong! The Cairngorms offer some truly amazing experiences in the winter including snow hole expeditions and winter climbing.
These experiences are for the more abled adventurers as they really do require a decent level of fitness. The winter climbing provides a glimpse into what it requires to take on alpine ascents and cements a solid foundation in the skills and knowledge needed. Just as tough, the snow hole expedition includes some testing winter climb followed by building and sleeping your own shelter in the snow. Awesome.
3. Mountain biking coast to coast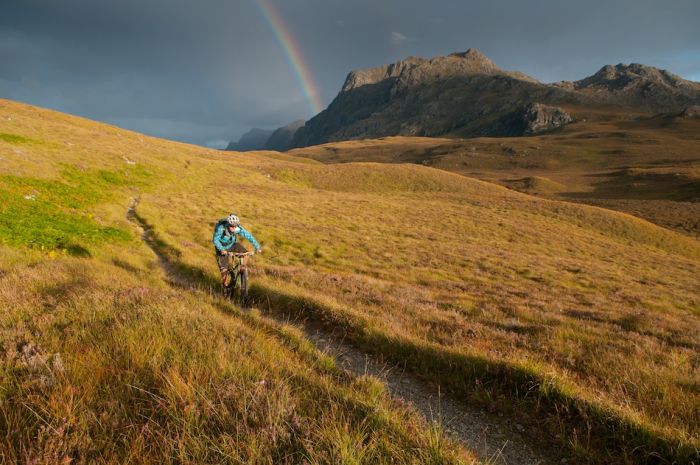 Seven days, 162 miles and astounding scenery make the Great Glen Cycle route a great option if you have the time and the energy. Running between Fort William and Montrose, the route will take you over classic mountain passes, along beautiful forest trails and you will even have the pleasure of bagging a Munro.
There are certainly some challenging climbs, namely the 780m ascent along Corrieyarick Pass, but what comes up must come down and you are rewarded with a sumptuous 12-mile descent. It may be a tough one, but this is a journey that will reveal Scotland in a manner you've never seen before.
4. Climbing Ben Nevis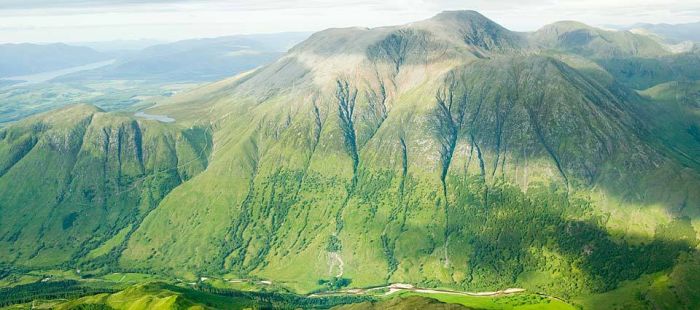 No trip to Scotland would be complete without reaching the highest point in Great Britain now would it? Rising to 1,344m, Ben Nevis may not be the most challenging of climbs but it is certainly a rewarding one. Plus, it's great to have climbed it just for bragging rights.
Despite being climbed by some 50,000 people every year, it does require a certain level of fitness and preparation. Conditions at the summit can be much different than at the bottom but what is certain is that there will be stunning panoramic views at the top. Those who are looking for a more serious adventure can attempt the mountain in the winter, but make sure you know what you're doing and you are properly prepared.
5. Sea kayaking the coast of the Orkney Islands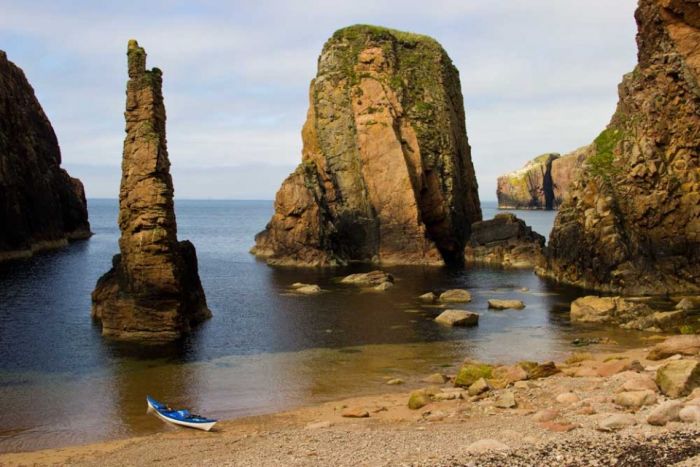 If you want to do something based on water instead of land, sea kayaking around the Orkney Islands is definitely for you. With 500 miles of cliffs, deserted beaches and sea caves, there is plenty to see and explore and varying conditions make it a good choice for all abilities.
The best part? Kayaking in this area puts you in a prime position to see whales, orcas, dolphins and even partially-submerged shipwrecks of old battleships. If there's a more exciting place to go sea kayaking in Britain, we'd like to hear about it!
What would be on your list? Let us know by commenting below or dropping in on our Facebook, Instagram and Twitter pages.