This week's instalment of our online series of AT's favourite 100 hikes worldwide (first appearing in our 2012 special celebratory edition of Adventure Travel which marked its 100th issue) features a classic trek through the Cairngorms taking in some of the area's best views…
"My favourite hike in Scotland is the Braeriach – Carn Toul – Angel's Peak – Devil's Point circular with an overnight in Corrour Bothy," says Paul Fairbrother who runs the Cairngorm-based company Trek 'n' Trail.
"It starts and finishes at the Sugar Bowl car park on the ski road. You walk through the Chalamain Gap, drop down into the Lairig Ghru and then there's a big long climb up Sron na Lairige to Braeriach which, at 1,296m is the third highest mountain in the UK. Keep as close to the coire rim edge as you can for amazing views.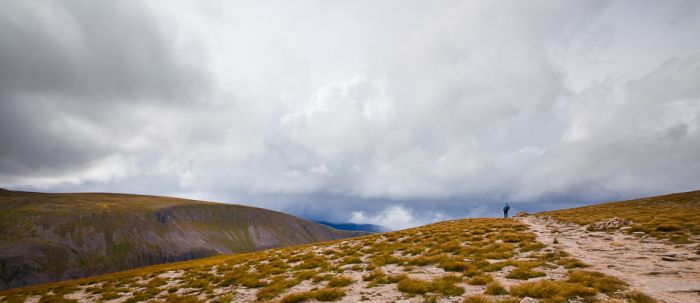 Photo: Calypso Orchid
"Then it's up and over Sgor an Lochan Uaine (also called Angel's Peak, 1,258m and the fifth highest mountain in the UK) and then Carn Toul, which at 1,291m is the fourth highest. Devil's Point is an option from here, depending on how tired you are and the weather, or you can drop straight down to the welcoming Corrour Bothy.
"After an overnight in good company the walk out follows the impressive Lairig Ghru back to the entrance of Chalamain Gap – or, if you're very fit you can spend another big day walking back over Ben Macdui and Cairn Gorm to tick off the UK's second and sixth highest peaks respectively."
See more at www.trekntrail.co.uk.
Intro photo: Steve Cadman