Continuing our weekly online series of AT's favourite 100 hikes worldwide (first appearing in our 2012 special celebratory edition of Adventure Travel marking the 100th issue), this week we look at the amazing Offa's Dyke Path…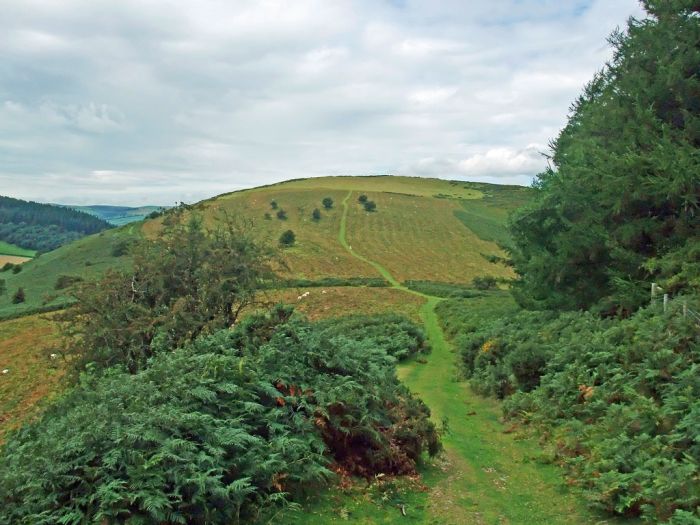 Photo: John Clift
Offa's Dyke Path is a 177-mile trail from the Severn Estuary at Chepstow to Prestatyn in North Wales, jumping across the border between England and Wales 20 times along the way. Both Severn Estury and Chepstow are reachable by train. Most people choose to walk from South to North but there's nothing to stop you doing it in reverse! The whole trail is clearly marked with way posts, so it's a good one if you're new to long-distance hiking and worried about getting lost.
Much of the path follows the dyke, or earthwork, built by King Offa in the eighth century, and the scenery is spectacular and varied, from the Brecon Beacons and the Shropshire Hills to wide river valleys and ancient woodland. It can take up to two weeks to walk the whole thing, while some choose to do it in less or simply walk sections of the trail to get a taste of it if you're short on time.
Dogs are welcome on the trail but you'll struggle if you bring a horse or bike with you – only small sections of the Offa's Dyke Path are bridleways and it's notorious for having lots of stiles along the route. There's plenty of accommodation and campsites along the Offa's Dyke Path, and it's recommended you book in advance during the peak summer months to avoid disappointment.
A marvellous 10-day-ish hike, and it gets bonus points for the snigger-ability of the name too.
Last week we featured the Wicklow Way in our 100 greatest hikes in the world. Click here to check it out.