Doug Cooper is a mountain, ski and kayak instructor who's made first ascents and paddled unexplored coastline around the world. Here he looks back on a sea-kayaking trip in Greenland to give us his top tips for success on any expedition.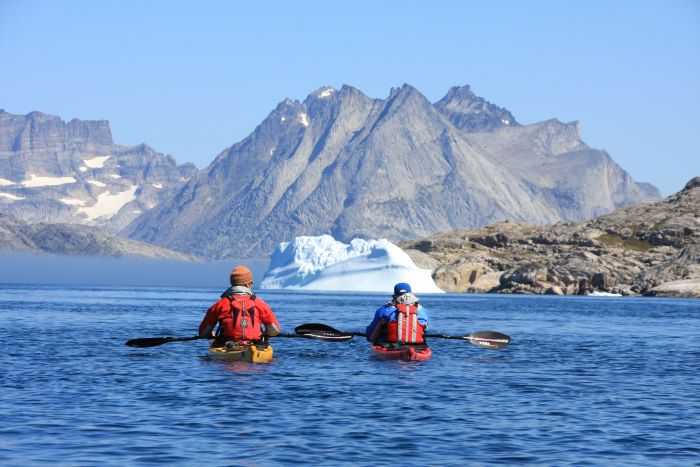 So what makes a successful expedition? The one I class as my most successful was a sea kayaking expedition around the southern tip of Greenland, known as Cape Farewell. It was a trip that had been a long time in the planning, going to a place few people had been, and that most definitely had plenty of commitment and uncertainty about it. All the ingredients were in place for an awesome trip, but the eventual success was a combination of many factors. I'll share those factors here – and I reckon they are common factors to all expedition success, and ones that I learned through the school of hard expeditions.
Plan, plan and plan again
Failing to plan is planning to fail. For me the plan needs to start around three key things:
Where: The destination is key. It needs to inspire and challenge, yet be appropriate for the expedition team. Too much challenge and it is disaster, too little and it is frustration. The time available, style of trip, objectives and budget will all have an impact on where – don't forget everyone can have an amazing expedition on their own doorstep.
When: Every expedition destination will have a prime time to go. Choose a time that will provide the appropriate amount of challenge and therefore the best chance of success, then plan everything back from this window of ideal opportunity. If the time does not suit choose another location and save the original idea for when the prime time can be used.
Who: The most important decision for a successful expedition is who the team to join you is. Every team will need different strengths, and above all a team needs to enjoy each other's company and support one another. From the outset ensure everyone's motivations for going on the expedition and any associated objectives are the same; the team needs to be working together towards an agreed and common goal.
For me six is my perfect expedition number: small enough to make it easier to share the agreed objectives, a size that can still be flexible and a group that allows room to find personal space. It is a size big enough to have different conversations with a variety of group dynamics, and it gives numbers for plenty of support when required. Logistically a team of six can use three tents and three stoves, yet if a stove breaks the team can still survive fairly comfortably. This is not always the case with smaller teams.
Logistics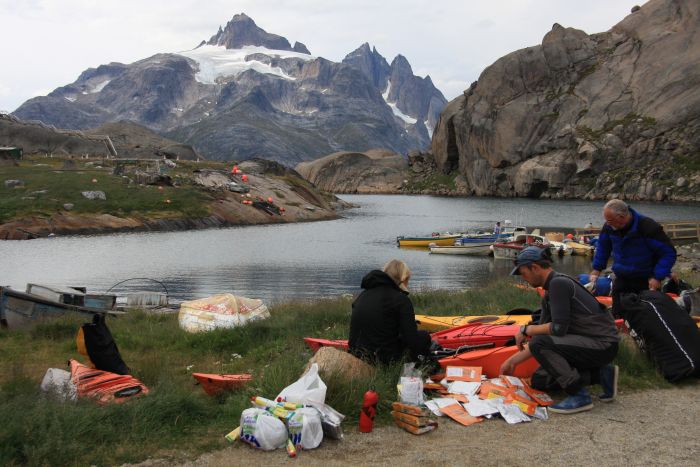 Once the general plan is in place and the team agreed, then some specific logistics need to be considered:
Travel: How are you going to get to and from your destination, and then how are you going to get the kit to and from the destination. This may start with planes, but it could finish with boats, porters or donkeys; all need to be considered. Are there factors that could affect your expedition travel: snow, glaciers, sea ice, tidal movement, monsoons or many other environmental and human factors? Plan around them as best you can.
Food: Every expedition marches on its stomach, or words to that effect. I have not yet been on an expedition where food is not the main topic of conversation. I ran out of food once and never intend it to happen again. It is the number one factor that will most affect the morale and therefore success of any trip – get it right! Can you get what you need in the expedition destination country? If not can you fly food out, do you need to freight food out or can you catch any food or re-supply along the way? This all needs to be sorted early in the planning stages.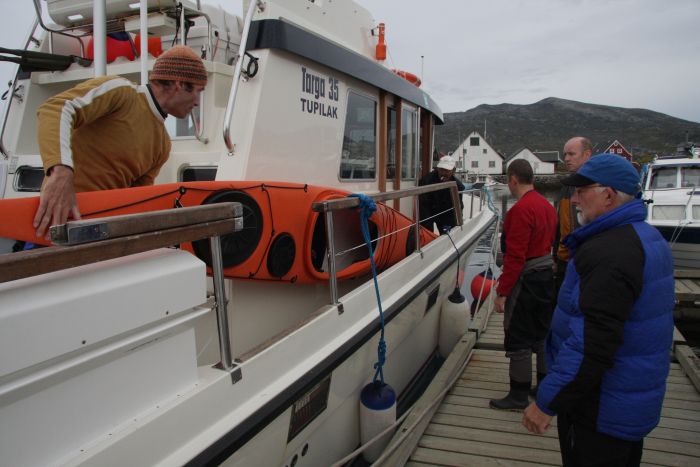 Accommodation: How are you best going to stay warm and dry for as little weight as possible? What are the best tents for the environment – are you camping on snow, sand, rock, tundra or grass? Are tarps, bivi bags or snow holes more appropriate? What other options have you got, such as huts or hunting cabins?
Other considerations: These will vary very much on the expedition destination, but need to be checked out. Do you need permits, visas or permissions for the expedition venue? These usually take time and involve lots of bureaucratic red tape – start this as early as possible. What insurance do you need for the trip and where is it best to get it? What are the in-country hazards to be aware of and what are the precautions against them? For example, if there are bears, find out what guns or deterrents you need and what precautions you should take while camping.
On expedition essentials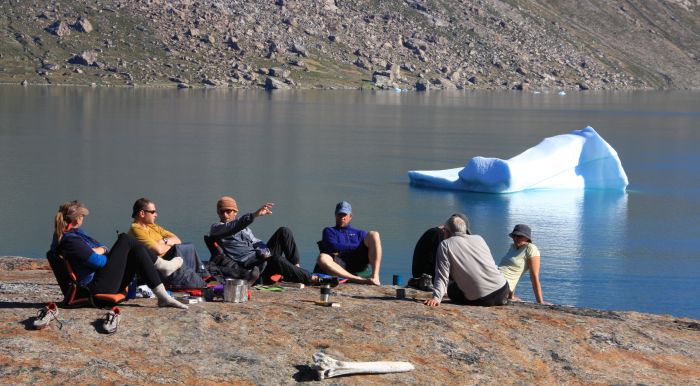 Even with the best plan in the world, with the best people in the world and with all the logistics in place, a successful expedition is not guaranteed. It may well lead to a successful achievement of an aim, but this will not make it the 'trip of a lifetime.' For me there are three essential ingredients to factor into any time away on expedition and it is only when these are in place alongside everything above that an expedition becomes truly successful:
Allow time to enjoy the environment: It is all too easy to get so caught up in the achievement of an objective that you forget to enjoy what is around you. The objective should be the excuse to go on the expedition, it should be the process of the expedition that really makes it special. Allow for campsite time, finish early occasionally or factor in occasional rest days. Hanging out and taking in where you are will never be time wasted. Some days you will need to get distance covered, but factor in some days where this is not essential and time can be spent enjoying the journey.
Allow time to enjoy each other's company: Whether this is on rest days, around a campfire in the evening or while journeying, make sure time is spent enjoying each other's company. Friendships formed on successful expeditions will usually last a lifetime.
Allow time for yourself: A big part of expeditioning is escapism and finding out about the true you. Ensure that you make time for some personal space when on an expedition. Without the distraction of everyday life, the time away is when you get to see yourself and your life as clearly as is possible – make the most of it.
Sea kayaking Cape Farewell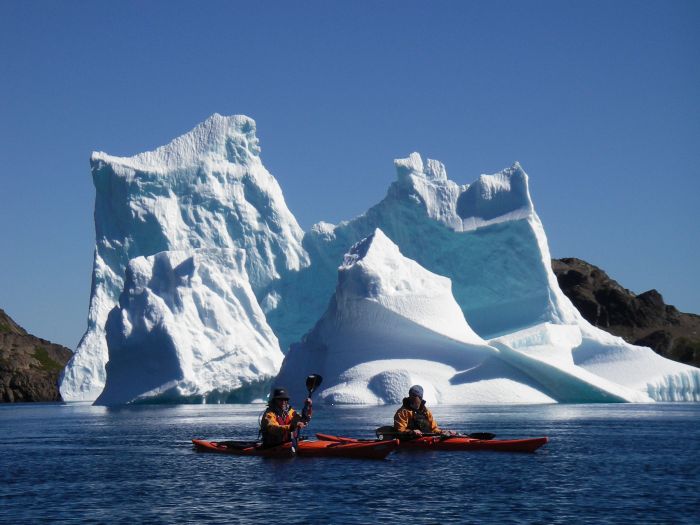 Looking back on the three weeks we spent paddling around the southern tip of Greenland, everything that is mentioned above was in place. I look back on other trips that were not quite so memorable and invariably something was missing from the above essential expedition components. I'd love to say that all my expeditions now have a successful outcome based on my Cape Farewell experience but unfortunately that is not true. While paddling around the southern tip of Greenland we were blessed with a 15-day weather window of perfect conditions, and that cannot be planned for. It is this that means that there is never a guarantee of success on expeditions, and that is why we go on them and why for any trip to be an expedition it must have an uncertain outcome. So the final essential component that we have no control over but is what makes an expedition an expedition is the need for a bit of luck! Happy expeditions…
Who's writing? 
Doug Cooper is a mountain, ski, sea and white water kayak instructor. He works at Scotland's National Outdoor Training Centre, Glenmore Lodge, where he holds the position of head of paddlesports. When not coaching and guiding he is found out exploring Scotland and the four corners of the world. This may be on ski, sea kayak or white water kayak and his expedition list includes exploration, first ascents, first descents and unexplored coastlines in Greenland, Iceland, Canada, India, Nepal, Pakistan, Patagonia, the USA, Norway, Morocco and much of Europe.
Intro photo: Frank Busch