The Aosta Valley region in northern Italy can be found on the border with France and Switzerland, right in the heart of the Alps and surrounded by some of the highest peaks in Europe. Known for its world-class ski resorts in winter and incredible adventure opportunities during the warmer months, one trip will leave you lusting for more in this Alpine paradise.
1. Climb Gran Paradiso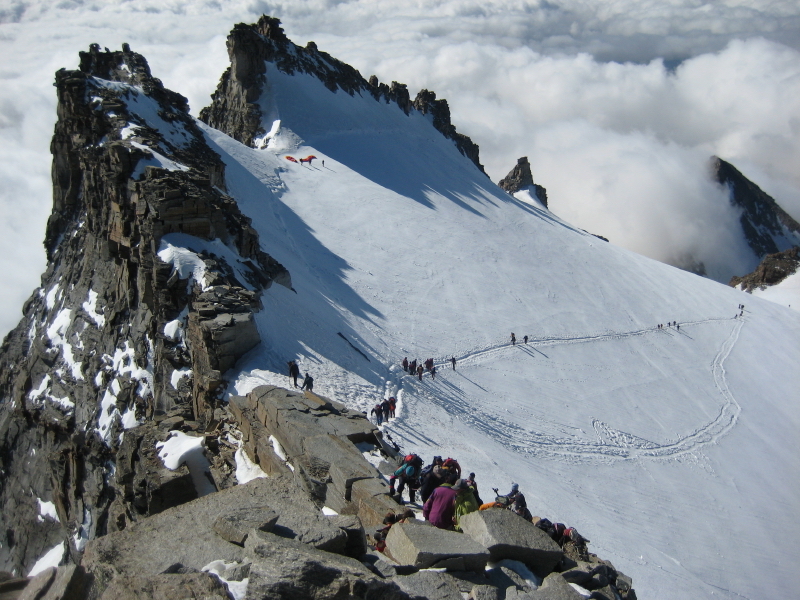 Towering over the national park of the same name, Gran Paradiso (4,061m) is often climbed as a warm-up to nearby Mont Blanc and is considered to be one of the easiest 4,000m peaks in the Alps. Make no mistake, however, you'll still need a high level of hiking experience and physical fitness to tackle this spectacular mountain, plus the help of a guide and some mountaineering skills training beforehand.
2. Soak in the Pre Saint Didier hot springs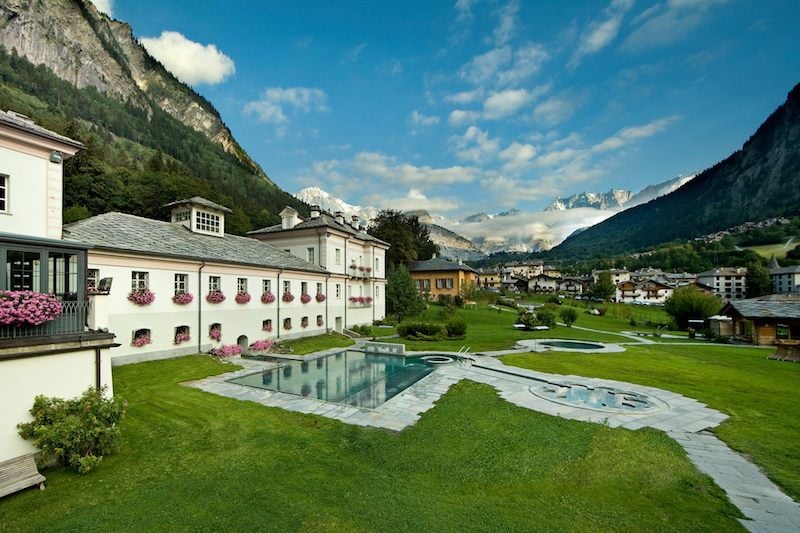 To soothe those muscles after a long day on the trails, check out the incredible spa found at the foot of Mont Blanc in the charming town of Pre Saint Didier. These thermal waters have been around since Roman times, but the recently renovated spa now provides an unforgettable experience complete with whirlpool baths, themed wooden saunas, aromatic steam baths, and some of the most incredible views in the Alps.
3. Try via ferrata
Italian for 'Iron Path,' via ferrata is a hybrid between scrambling and climbing that is thought to have originated in Italy's northern mountain ranges, so what better place to try your hand at this adrenaline-packed activity. Use iron cables fixed into the rock to help you scramble up steep trails with the help of a harness and enjoy thrilling views from the top. There are many to choose from, including the Crète Sèche via ferrata route.
4. Paragliding in Cervinia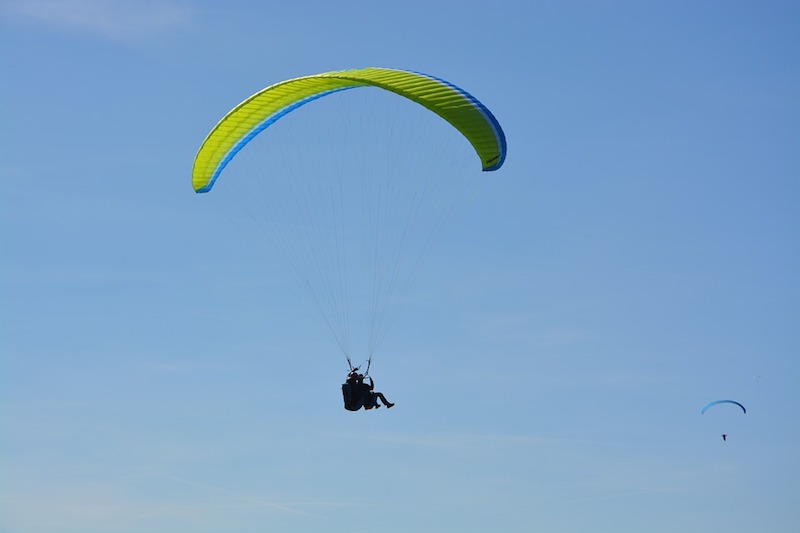 Get a bird's eye view over this spectacular region with a tandem flight over its snow-dusted peaks. An adrenaline rush like no other, soaring through the skies with a unique view of this mountainous landscape is an experience you'll never forget. Check out the Fans de Sports Club, based in the hamlet of Antey-Saint-Andre, which offers flights year-round (weather permitting).
5. Mountain biking in La Thuile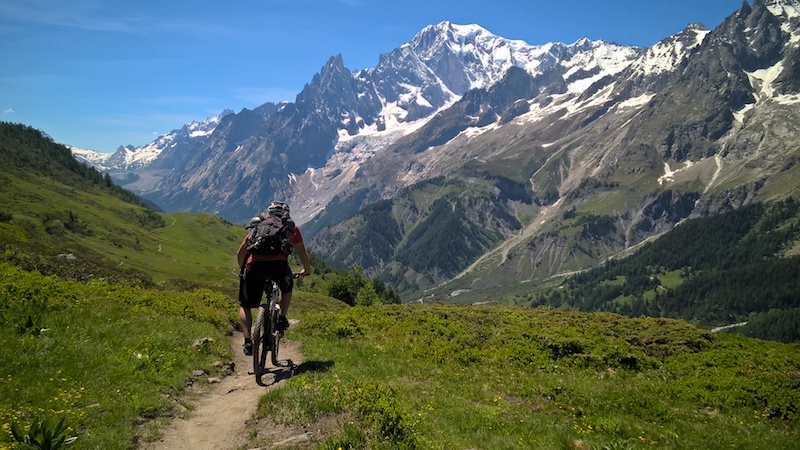 With mile upon mile of rural roads, wooded paths and a wealth of spectacular scenery, La Thuile is often described as a mecca for mountain biking. You'll find plenty of downhill and freeride routes, serviced by two chairlifts (equipped to transport bikes), alongside a whole heap of cross-country trails of varying lengths, terrain and difficulty. Check out the classic La Tour trail from the top of the Chalet Express lift to get started. 
More Aosta Valley adventures
The Aosta Valley tourist board offers a wide range of packages and tours with accommodation included. For more information or to book, click here.
Or find out more about the best winter adventures in Aosta Valley here.