It's one of the most REMOTE places in the world with a community of just 4,439 'Saints' and a UNIQUE island culture that's remained UNSPOILT for centuries. Welcome to ST HELENA…
Taking a stroll down the colourful Georgian streets of Jamestown, St Helena, is like taking a step back in time to a Britain gone by. Car drivers wave and call out to each other, shoppers stop for a chat, and everyone has time for one another.
On an island where TV wasn't introduced until 1995, broadband not until 2007, and mobiles weren't a thing until late 2015, this is the place to rediscover what life was like before technology got in the way. It's a people place, and everyone's welcome.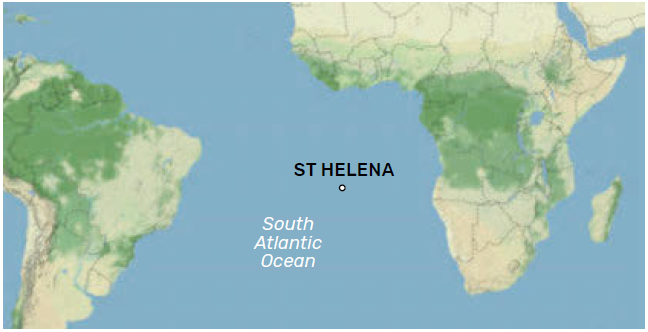 The island of St Helena can be found roughly 1,200 miles off the west coast of Africa in the middle of the South Atlantic Ocean. Despite being a world away from mainland Britain, St Helena accepts pound sterling, is on GMT, and is English-speaking (though most islanders converse in 'Saint', a unique local dialect.)
Up until 2017, the only way to reach it was by ship; now its airport brings visitors to these distant shores. Although it's just one-third the size of the Isle of Wight, St Helena offers visitors an impressive variety of activities and experiences, exclusive to this subtropical British paradise.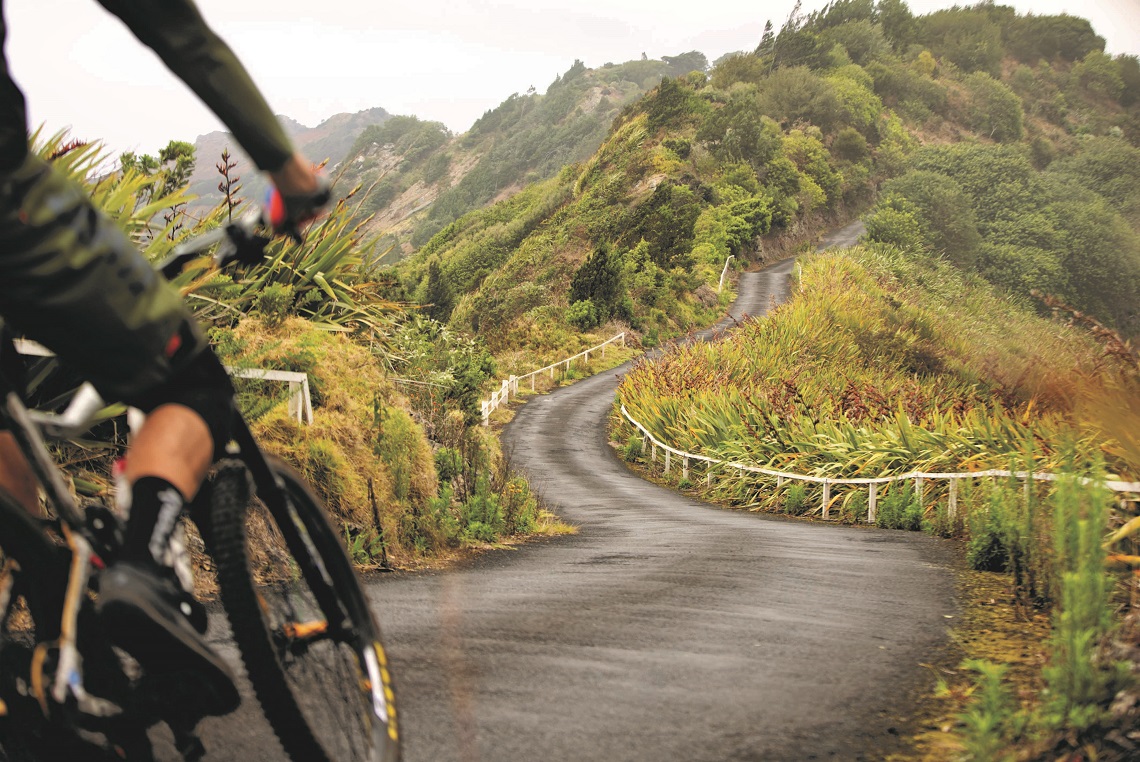 The island's remote location means its dark night skies make for incredible stargazing, while during the day, it's a haven for watching native wildlife, especially seabirds. The crystal-clear waters around St Helena are a pull for snorkelers and divers, with shipwrecks to explore and the chance to spot rays, dolphins, turtles, and humpback whales, as well as swim with whale sharks. One of the island's main animal attractions resides on terra firma, though, and his name is 'Jonathan' — a 189-year-old Seychelles giant tortoise, the oldest known living land animal on Earth.
If adventuring outdoors is your thing, there are ample opportunities to get out there and experience something new on St Helena. Hiking is one of the island's most popular activities and the perfect way to explore its startling variety of landscapes, which boast rolling hills, dramatic cliffs, ancient jungles, and ocean vistas in every direction. If you fancy a challenge, St Helena is home to the legendary Jacob's Ladder, a dizzying flight of 699 steps cut into the hillside that offers those brave enough to scale it breathtaking views of James Bay, 183m below.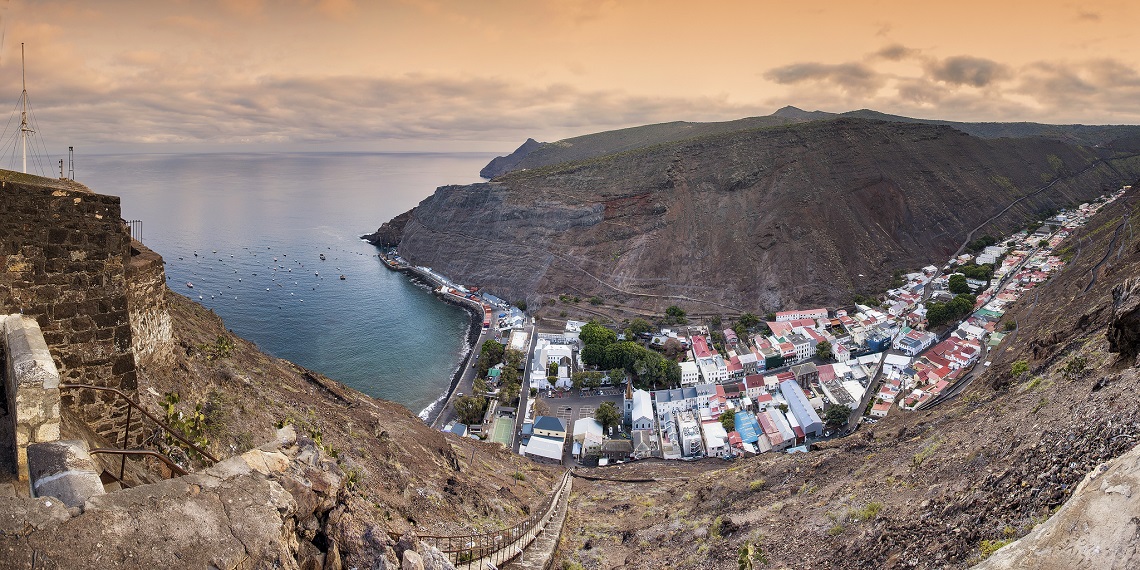 Other outdoor pursuits invited by the island's stunning backdrop include rock climbing, mountain biking, camping, and kayaking. You'll also find a heart-shaped waterfall and secret coastal ponds, accessed using a rope to help walkers down the cliff, that are ideal for a secluded wild swim.
From its centuries-old architecture and local cuisine to its vibrant festivals and traditional way of life, visitors are encouraged to get hands-on with their island experience here. Take the opportunity to pick some of St Helena's world-renowned coffee during the bean harvest, contribute to the island's conservation efforts, or learn how to recreate one its famous delicacies from scratch — like fishcakes, fried conger eel, or a traditional Sunday curry — with a home-hosted cookery class.
The sights, smells, and sounds on St Helena are unlike any you'll have experienced elsewhere. It's a friendly smile, an endless horizon, the lap of the ocean, and the scent of spices on the pure, fresh air. It's an adventure for the senses and the Saints can't wait to share it with you.
Start planning your trip to St Helena, see www.sthelenatourism.com or contact [email protected]