The CORDILLERA HUAYHUASH in Peru is a SPECTACULAR domain of tropical glaciers, TURQUOISE lakes and SOARING condors. But the future of trekking t there is far from certain.
Are you going to hike the Inca Trail?" asked my curious taxi driver in Lima. "Er no, I replied. I'm travelling to Huaraz tomorrow so I can trek the Huayhuash Circuit."
I wasn't sure whether my taxi driver hadn't heard of the Huayhuash Circuit or he just thought I was completely mad for attempting it. Many international travellers are happy to only hike the Inca Trail when it comes to their trekking aspirations in Peru. However, the Andean nation contains some of the world's most breathtaking mountain landscapes and its trekking possibilities are myriad.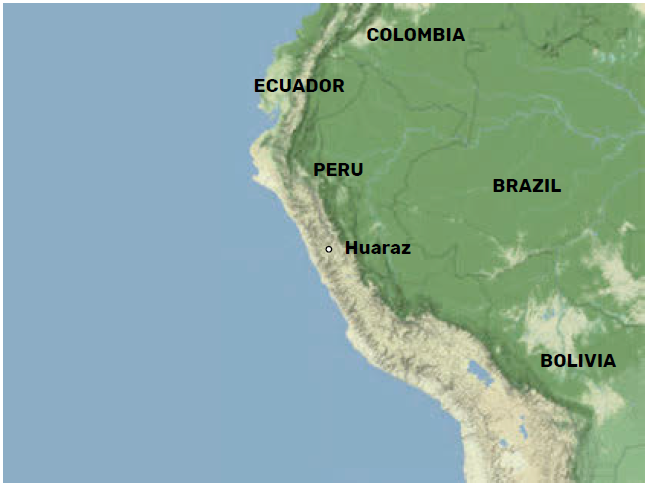 NATURAL WONDERS
Two days later, myself and a small group of UK-based hikers met with our young enthusiast guides, Yummer and Renaldo. We embarked on a couple of acclimatisation days before attempting the Huayhuash Circuit, a 130km (81 mile) loop of the eponymous mountain range. It would be a demanding two-week trek with a total of 5,700m of ascent.
Even these acclimatisation hikes were not exactly walks in the park. Both hikes would expose us to high altitudes until we eventually hit 5,000m, the maximum altitude on the circuit itself.
I found the ascent to Laguna 69 (Lake 69) both steep and demanding, but the main challenge was being able to cope with the high altitude. By the time I approached the lake, I felt an increasing heaviness in my body, like trying to run in a dream, accompanied by a headache similar to a hangover. It was concerning — would I be able to cope with this for two weeks?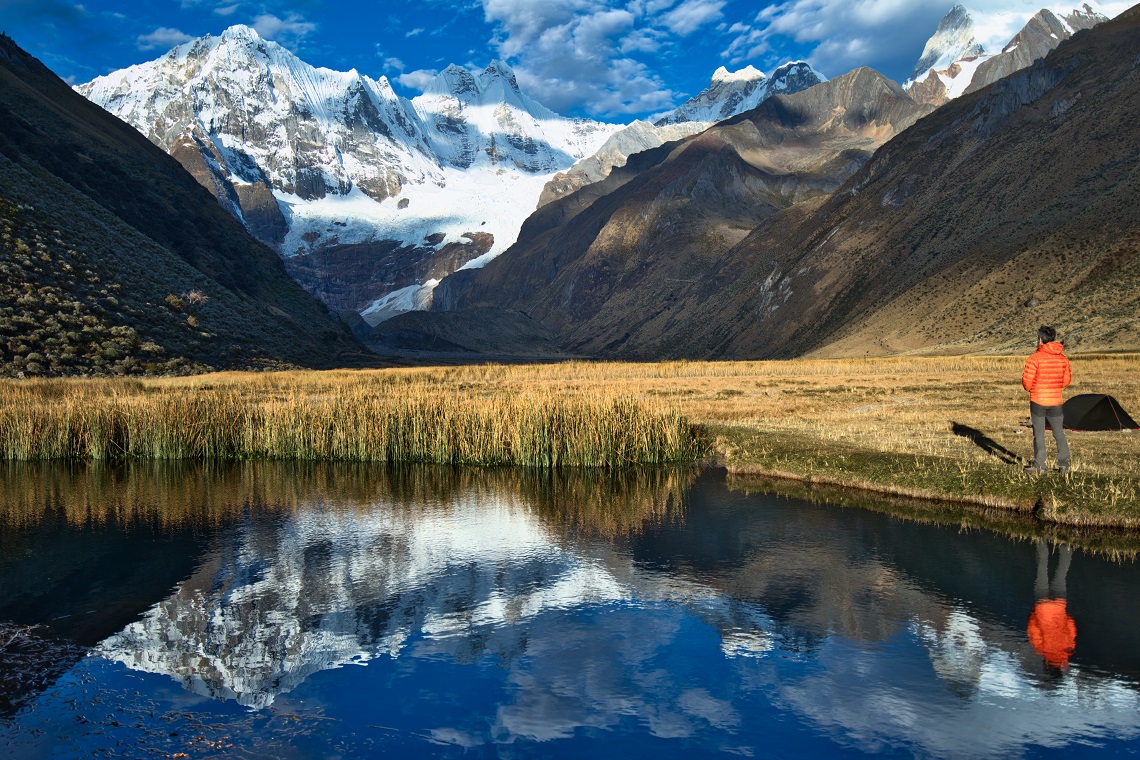 On my weary arrival at the lake, I didn't know whether I should rest or take some photos. But my energy levels were buoyed by the views. Laguna 69 is a breathtaking turquoise jewel over 4,600m above sea level, hugged by snowy mountain peaks, jagged rocks and surrounded by waterfalls.
My spirits were often lifted by natural delights during these acclimatisation days. As well as the sumptuous views, we learned of the fantastic 'Puya Raimondii' plant, also known as Queen of the Andes, which is only native to some parts of Peru and Bolivia. They look like huge upside-down golden paintbrushes, with a pointed tower made up of green cones rising from a sphere of bristling pointed leaves, and grow up to 15m tall. They take around 100 years to reach maturity, at which point they flower once for just three months, release millions of seeds, and then die.
Huayhuash is pronounced 'why-wash'. It seemed apt; there wouldn't be a shower in sight for the next two weeks. Our journey would involve traversing over eight passes, all of them between 4,600–5,000m in altitude, with most of the walking done over 4,000m.
HIGH TEA
Starting at Pocpa, I felt both excitement and concern. This was unknown territory for me, physically and mentally. I had never before hiked at this altitude nor camped continuously for two weeks. What version of me would appear at the end of this 14-day circuit? Zen-like and in tune with the natural world or broken and dishevelled, suffering from sleep deprivation or even worse — an exposure to the dreaded altitude sickness?
The first few days eased me into the rhythms of mountain life. We would wake at around 6 am, with either Yummer or Renaldo kindly placing a cup of Mate de Coca (coca tea) into my grateful, chilled hands. The tea tasted pleasant enough and reminded me of green tea, but there was something different about this brew; it seemed to give a welcoming boost of vitality.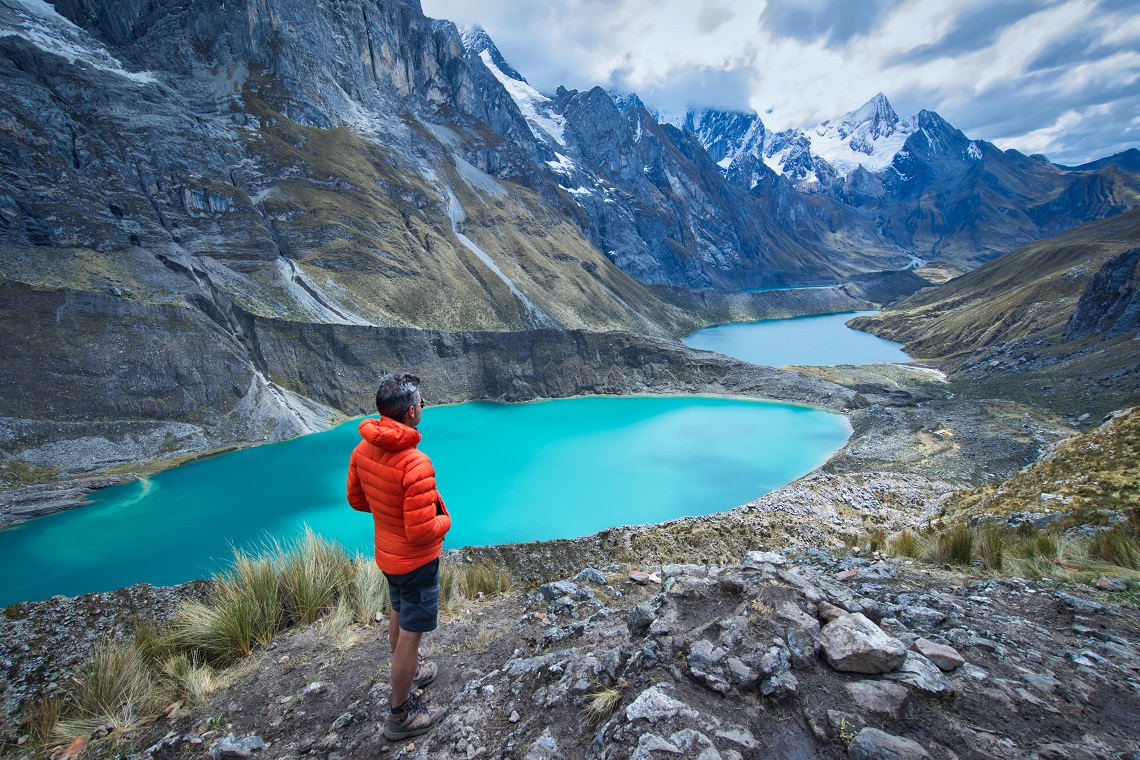 Yummer explained the origins of the tea were made up from the coca plant leaves, which are also the same ones used as a source for cocaine. He added, "it's legal in many parts of South America and an important natural plant to indigenous people. Drinking or chewing the coca leaves increase your energy and help with altitude sickness."
On the morning of day four, with coca tea in hand and covered in more layers than a Swiss Roll, it was time to leave the relative warmth of my tent. I headed down to the Carhuacocha lake to drink in the scenery at sunrise and observe the early morning magic of the Cordillera Huayhuash as it begins to appear.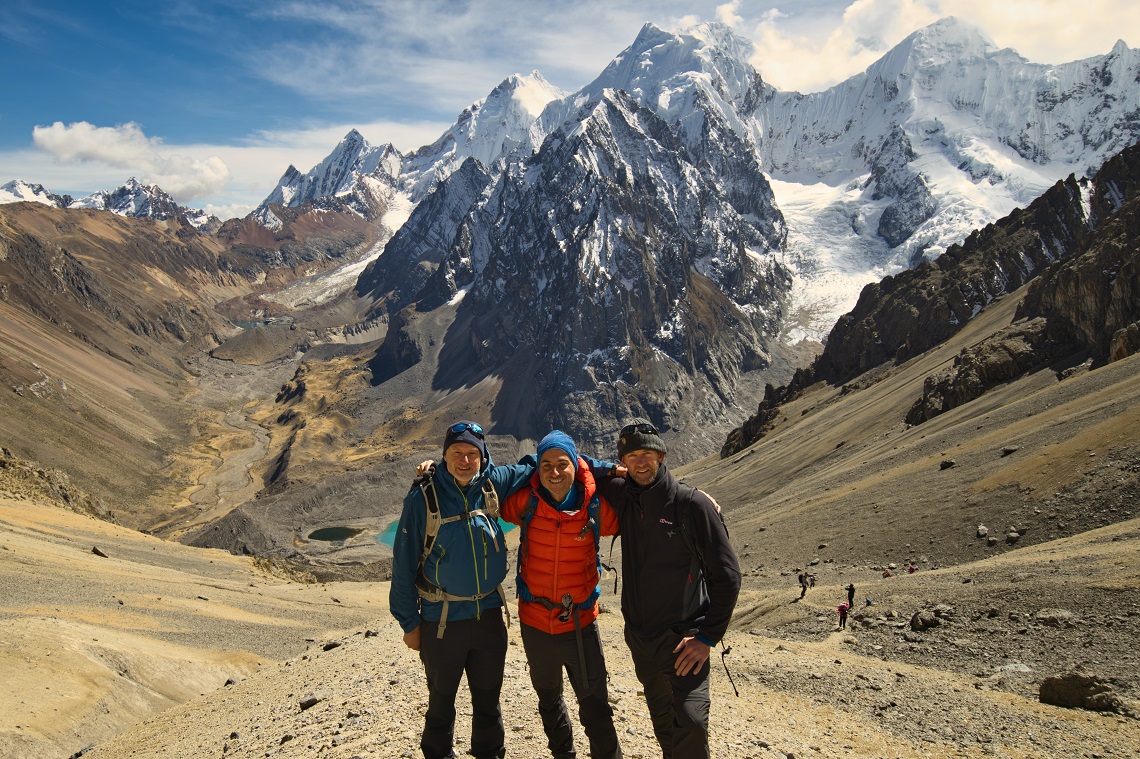 The glaciated tops of the mountains — Jirishanca, Yerupaja, Yerupaja Chico, and Siula Grande — gradually illuminated and turned to shimmering gold. The light intensified further until the sun's piercing light moved its attention to the lake. The mountains could be seen clearly reflecting on the surface water, and moments later, the water colour changed from midnight blue to emerald green as it was flooded by the sun.
I could see all the shades, textures, and tones of the water without polluted discolouring. The mountain air was thin but similarly clear. I took in a deep breath with exhilaration pumping through my veins, a feeling of great joy in being alive. No matter how tired or cold you get on mountain journeys, these are the moments that make them worthwhile.
TWO FOR JOY
Despite this, the trek was about to get much tougher. The middle section was the most challenging of days, involving back-to-back passes (Cuyco and San Antonio) at the 5,000m mark, both accompanied by steep ascents. The last 300m to the top of San Antonio felt like walking up an escalator that's going down. For all of my effort, I wasn't gaining much ground. A sharp incline and loose rocks of different shapes and sizes hampered my progress.
As the air began to thin, I felt an intense tightening of my lungs. In addition, the rocks underfoot were now becoming increasingly icy and I could see a thick layer of snow up ahead for the last 50m. My fellow hikers in front of me were like a young herd of Bambis on Ice and I wasn't fairing any better.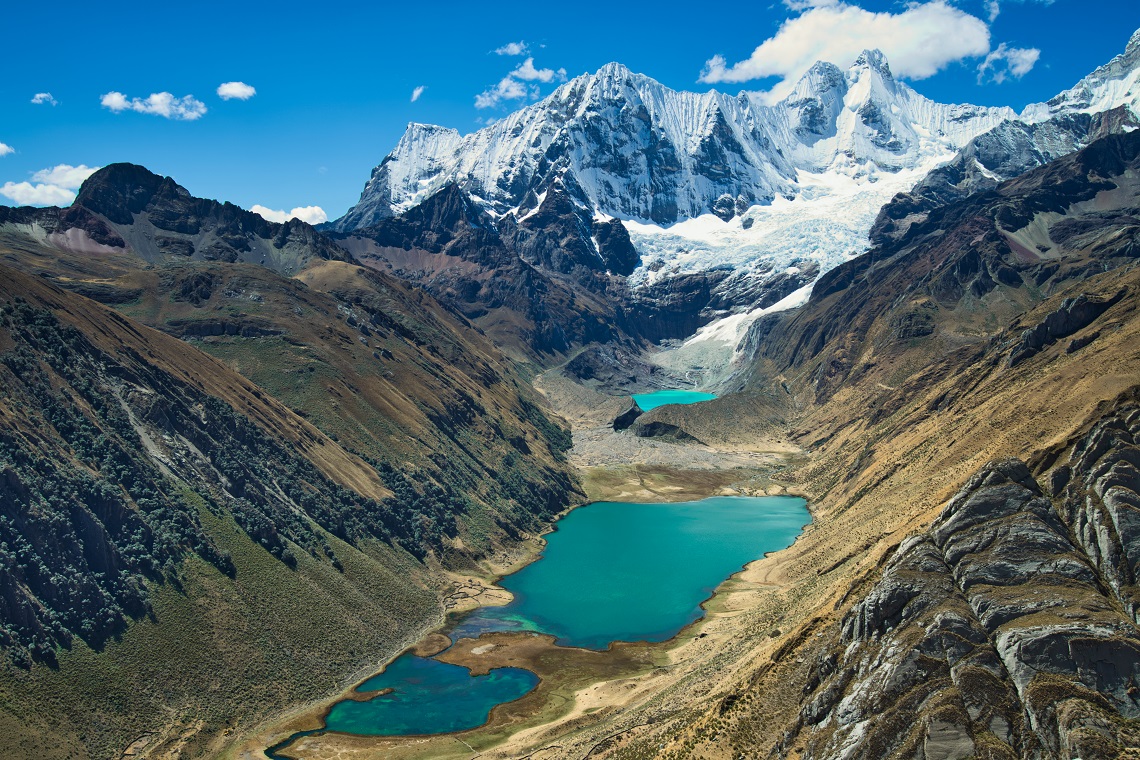 With the last few metres in sight, on top of my oxygen-deprived lungs, I felt sharp pains in both of my knees. Finally, at the top of the mountain saddle, too exhausted to even offer up a celebratory fist bump to Renaldo, I paused with hands-on-hips, blinked the sweat from my eyes, and looked up to the heavens in exhaustion.
Appearing in the sky were two blurry objects moving gracefully towards me. My first thought was that perhaps the coca tea had kicked in with more potency than usual. Then I had a moment of clarity. Two condors swooped majestically just above me. Maybe they had chicks nesting close by and saw us as a threat. No matter, I was awestruck by their size, wingspan, and dexterity.
As the pair of condors flew away, I was left with the most incredible 360-degree vista of every 6,000m peak in Huayhash. I knew there would be more challenges to come but I was sure I would finish the trek in one piece.
AN UNCERTAIN FUTURE
As much as I revelled in the trekking experience, when it finally came to an end, it was tinged with genuine sadness for the future of the Cordillera Huayhuash. This is the home of the world's highest collection of tropical glaciers and scientists predict they will disappear within the next 40 years.
The speed at which tropical glaciers in the Peruvian Andes are retreating is particularly alarming. Studies from German University, Erlangen-Nuremberg research team has ascertained a drastic reduction of almost 30 percent in the area covered by glaciers between 2000-2016.
Tropical glaciers may sound like a contradiction, but it simply refers to glaciers found between the geographic latitudes of the tropics of Cancer and Capricorn. Melting ice feeds the area's rivers and lakes. Unfortunately, lost glacier volumes are not being regenerated during the wet season. The knock-on effect is likely to deliver both water shortages and devastating floods, threatening the livelihoods of two million people living in the valleys below.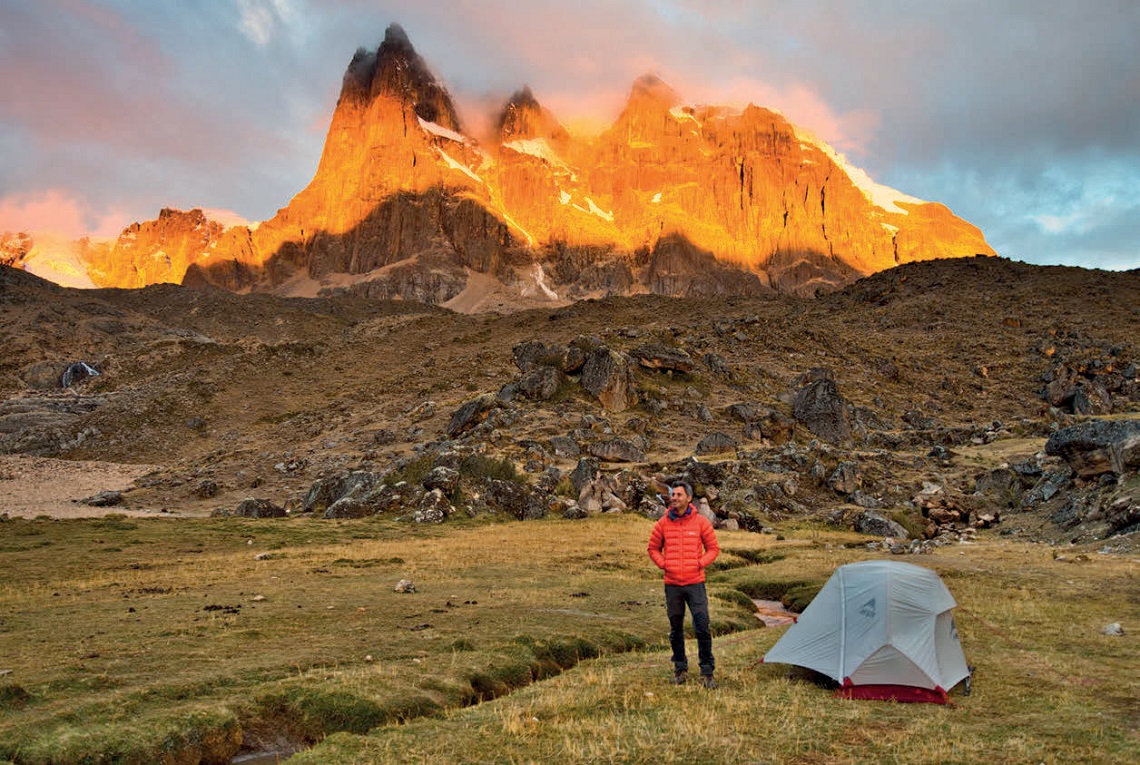 Unfortunately, lack of water supply isn't just confined to the tropics, according to a recent United Nations report. The Earth's glaciers, snow, permafrost, and associated ecosystems provide drinkable water for approximately half the world. But as the planet gets warmer, the supply is becoming unpredictable.
I'm humbled by my experience. Huayhuash is a truly exceptional alpine trek that lies entirely above the treeline. But I also realise what is environmentally at stake. Maintaining a sufficient water supply in the face of global climate change and managing water resources in a warming world could well be the defining problem of this century.
If these glaciers cease to exist, there would be no lakes. And without lakes, there would be no condors. I've been lucky enough to trek in some of the most beautiful and remote parts of the world; but for the first time, I realise that a hiking trail does not necessarily last forever.
For further information on adventures in Huayhaush Peru, see meetup.com/backabush/ or contact ecoice-peru.com
---
Whos Writing?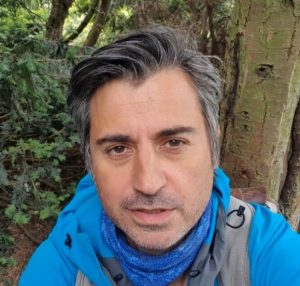 Peter Elia is a freelance journalist and photographer who travels the globe searching for stories from the paths less travelled. From the Arctic Circle to the southern tip of South America, he combines his adventures on foot with dramatic landscape images featured in The Independent, BBC Countryfile Magazine, The Guardian, Culture Trip and elsewhere.
For more images from Peter, follow him on Instagram @themanwhohikedtheworld.
---
The kit list: Trekking Peru
Dreaming of a high-altitude adventure in Peru? The following bits of kit from VANGO will help you on your way…
OZONE 40 | £90
The Ozone's comfortable, lightweight design has been developed with trekkers in mind. Made from Lightweight 200D Nylon ripstop PU, its clever load stabilising system helps compress the main load closer to the centre of gravity, making it easier to carry for longer distances. The pack has ample storage to the front and sides as well as in the hip-belt, which is always useful; it also has on-the-go walking pole storage, too.
COBRA 600 | £315
One of Vango's most innovative bits of kit to date, the Cobra 600 is a lightweight sleeping bag made for cold, long-distance treks. The Welded Box Wall construction gives you maximum loft and an even down distribution while the shape keeps heat in around your head and shoulders. It also has something Vango calls 'Thermal Reverb' technology, which reflects your body's heat back into you. The durable, water-resistant 20D 380T Nylon Outer Shell completes the package.
VANGO F10 MTN | £104.99
The Vango F10 MTN 2 tent is a versatile, free-standing shelter. Its classic 4-pole, geodesic construction makes it ideal for trekking, striking the perfect balance between stability and lightweight. It's especially suited for use in adverse weather conditions thanks to its robust design and multi-function flysheet door. No wonder it's won a few awards.
PHOTON HEADTORCH | £32
More than just a headtorch, the Photo can be removed from its headband and clipped onto your helmet, clothes, or rucksack – very useful! Its 150 lumens shine through a collimator lens, which allows you to see over long distances with a soft peripheral light. There's also a front red light and rear flashing red light, so you can see and be seen.
THERMOCORE | £106
'Technical' and 'advanced' are things you definitely want in a sleeping mat at the end of a long day. The Vango Thermocore has hollow fibre insulation throughout, to keep you warm, and its three-dimensional construction means you'll feel comfortable and supported from head to toe.
ANNAPURNA CARBON POLES | £37
Designed using super-strong, lightweight carbon fibre tubing, the extra-long foam handles on these poles give you plenty of options to try different grips. The clever QuickLock system means you can get them out quickly and easily while on the trail.