SECRET SPAIN
Snow-capped MOUNTAINS, lakes, and lush GREEN VALLEYS, get ready to see the new side of SPAIN
In contrast to the sun-sea-sand destinations often associated with the Mediterranean, Asturias is a breath of fresh air, quite literally. Situated on the north coast of the country between the regions of Galicia and Cantabria, its invigorating greenness and sweeping mountain vistas are more on a par with parts of the Alps than España. Don't be confused, though: Asturias still delivers the very best that Spain has to offer when it comes to its climate, culture, food, and hospitality. If you're looking to enjoy these things with some phenomenal hiking, biking, and climbing thrown in, make Asturias top of your list of places to explore on the continent.
WHERE TO GO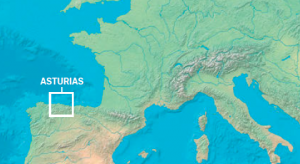 Somiedo National Park is the number one spot in the area for getting your outdoor fix.
At over 100 square miles, the park is an immense adventure wonderland, spanning five valleys – Saliencia, Valle del Lago, Puerto y Pola de Somiedo, Perlunes and Pigüeña – and encompassing five rivers of the same name.
This glorious backdrop of green and blue has been a National Park since 1988.
One of the last redoubts of wild brown bears in Western Europe, Somiedo is testament to the enduring natural beauty of Northern Spain's landscape, which has remained unspoilt and untouched for hundreds of years, and is ripe for exploration.
WHAT TO DO
With slopes rising from 400-2,200m, Somiedo's rugged mountainous terrain offers up an enticing challenge for adventuring on foot or by bike with the reward being some truly stunning scenery. The brañas (mountain meadows) stretch for miles throughout the territory and a more traditional, harmonious way of life can be seen in the many thatched stone cabins used as shelter by the nomadic herdsmen who still graze their cattle here. There are various routes through the park suitable for most levels of fitness and ability, the most popular being the Ruta Lago del Valle (3.7 miles) and the Ruta del los Lagos de Saliencia (9 miles) which takes up to 4.5 hours to complete on foot.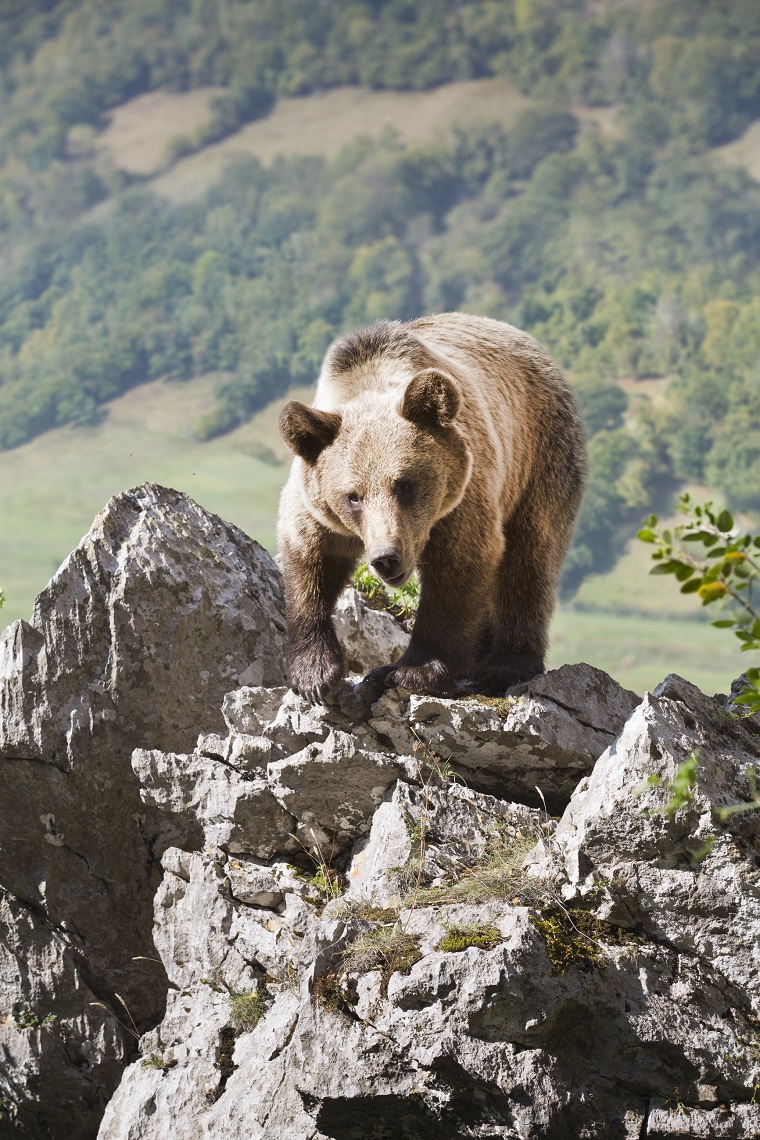 Climbing is also a popular activity in the park. In the village of Valle de Lago there's a good selection of sports routes ranging from a 5 to a 7b+ with camping and parking facilities close by, making it ideal for families. If trad climbing is more your thing, there's plenty of opportunity to get your gear into the inviting-looking crags of this relatively unknown climber's paradise. Spring and autumn are the best times of year to take to the rocks here, closely followed by a winter-sun break.
The real jewel in the crown, however, has got to be Somiedo's lakes. These breath-taking sapphire pools can be found in the south of the borough, high up in the mountain ranges that separate Somiedo from León. Among them is the Lago del Valle, the largest lake in Asturias, which stretches 280m across and is up to 50m deep in places. The hidden Lagunas del Páramo, secreted away between the valleys of the Rivers Somiedo and Pigüeña, and the smaller picturesque lakes of Saliencia, are a perfect spot for quiet reflection.
WHEN TO GO
Asturias is beautiful year-round, but it's best to plan your visit depending on what kind of activities you want to do. Average annual temperatures in the region are around 11C in the lower valleys, while higher up the mercury drops at a rate of -0.5C per 100m. Snowfall is common above 1,200m during the winter, the coldest months being January and February, and the warmest, July, August and September when you can expect highs of 25C. For more, see www.turismoasturias.es