HOW TO BUILD AN EXPLORER
DETERMINED to swap crippling anxiety for a life of EXCEPTIONAL experiences, LAURA BINGHAM sailed the Atlantic, cycled across South America, and DISCOVERED the source of an Amazonian river all before her 30th birthday. Here we talk to the British explorer about her INCREDIBLE personal journey and the power of just saying 'fuck it'
With her delicate features, Timotei hair, and impeccable diction, Laura Bingham doesn't seem like the kind of person you'd find eating cat food out of the tin to survive. She doesn't look like your typical explorer, either, unless you're counting Lara Croft, of course. It's just as well, then, that we all know better than to judge a book by its cover, because hers is one hell of a story…
It didn't start out that way, though. "I was a bit of a spoilt brat, if I'm honest," confesses Laura of her childhood self. "I'm the youngest of four and I was kind of a mummy's girl. I got everything I wanted in a not-very-admirable kind of way."
When offered a trip to South Africa at the age of 10, in fact, Laura politely declined. "I remember telling my dad I don't want to go, I want a new TV, and he was like 'you're telling me you'd prefer a new TV over an amazing experience in South Africa!?' and I hand on heart said 'yes'." Fast forward to 2018 and Laura was leading a 600-mile expedition through the rainforest to find the source of the Essequibo River.
So, what happened in those intervening years to turn a self-confessed chocoholic couch-potato into one of the most exciting and inspirational female adventurers of our time?
SAVE YOURSELF
As with any big life-changing moment, there was a catalyst, and for Laura, that came at the age of 16 when her parents split up. "Loads of family past came to light and I felt quite traumatised by it," she explains.
"I was in a very dark place. I had really bad anxiety and got into some bad coping mechanisms. Whenever I had to go into places with loads of people, or before exams, I would start gagging and retching. Basically, my body would try to throw up to get me out of the situation."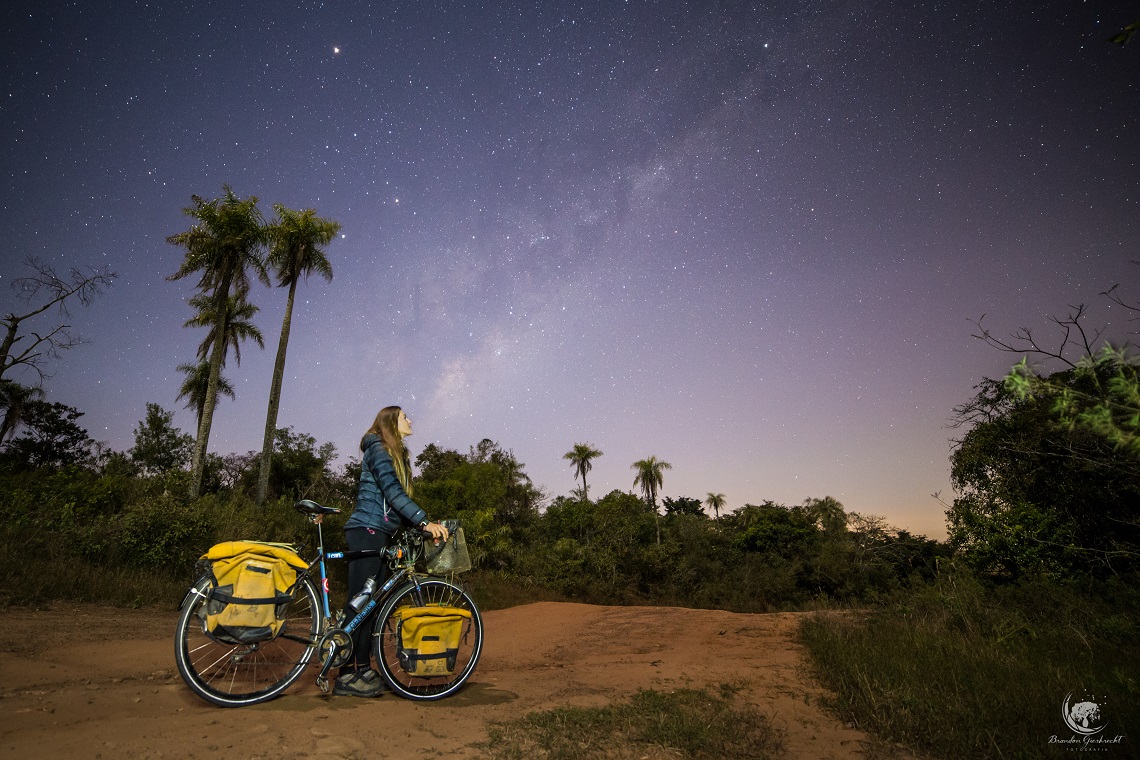 Determined to take back control, Laura faced up to her demons, and at the age of 18, launched herself headlong into the unknown. "Travelling was a way to break that downward spiral," she says. "I was more afraid of who I'd be if I stayed in England than what would happen if I left everything and went travelling. It was a journey to go find myself," she laughs. "It's a cliché, but it worked. When you're standing on the edge of the cliff, you just have to say 'fuck it' once, jump, and then you have no choice what happens after that, and that's exactly what I did."
Over the course of the next two years, Laura's travels took her from the reassurance of short-haul destinations like Greece to the unfamiliarity of Mexico where she taught English and learned Spanish for a time. It wasn't long, though, before circumstances conspired to offer up her first big adventure: sailing the Atlantic. "Other than sitting on my dad's friend's boat a couple of times, I'd never sailed before," she confesses. "But I could only stay in Mexico for four months and at three months I realised I really wasn't going to have enough money for a flight home."
With time running out, Laura set about Googling her options. Four hours later, she'd secured herself passage aboard a 38ft Trimaran* sailing from Orlando to the UK.
A skype call with the skipper assured her that he 'seemed cool' and that was that. A few short weeks later, Laura set sail across the Atlantic with two complete strangers and a cat called Cuba. "I'd think it over a bit more now that I've got a family, but back then, it was about learning to accept what's in the moment and dealing with the punches — or the waves — that come, without overthinking it," she explains. "Maybe it was a kind of punishment putting myself in difficult situations like that, like I didn't feel I deserved self-love," she muses, "but travelling, problem solving, facing challenges is a much healthier way of evolving, I guess."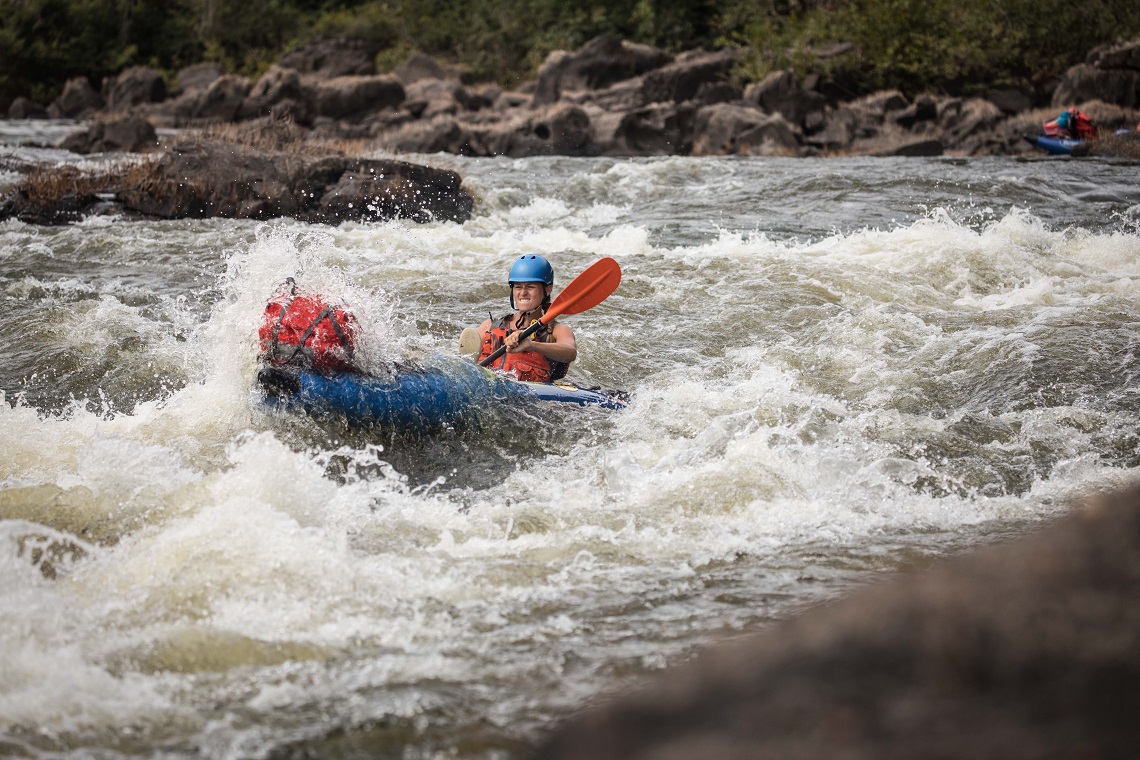 Laura set out to sail the 4,000-odd miles home from the USA with absolutely no seafaring experience and very little idea of what she was getting herself into. "The hilarious thing is that halfway across the Atlantic we found the exact same size trimaran upside down in the ocean and I thought, 'Huh. So that's what could happen' but by that point it was obviously too late. The thing that got me past freaking out is that saying, 'God give me the strength to change the things I can, the courage to accept the things I cannot, and the wisdom to tell the difference."
"The only time I felt maybe I didn't think this through was when we were in a really big storm. I remember looking up through the hatch and I saw this wave the size of a skyscraper — there was no sky — it was just huge. I was being thrown around the inside of the boat and everyone had to be tied on. Thankfully, the other two guys were experienced sailors, and they gussied the boat through it."
LIFE CYCLES
The two-month journey certainly bolstered Laura's adventure arsenal in more ways than one, with storms, shark encounters, and the responsibility of steering the boat, as well as having plenty of time to consider what she wanted from life. "Reflection is really important and being stuck on a boat with no wi-fi for a couple of months is the perfect time to do that. We saw pods of up to 30 dolphins every day and I'd watch all the bioluminescence every night, it was a magical, still time," she recalls.
"Growing up, people were like, 'Oh Laura, she'll do something. It definitely won't be academic, so don't worry about university, just be happy and forget about the ambition part.' I guess it was nice not to have any pressure, but equally, no one ever expected anything of me. Maybe if they had, I would have felt I had more value or something more to offer."
"When I got back [to the UK] the first conversation I had was with someone in a shop. I told them I'd just sailed the Atlantic and they were really impressed. I didn't think it was that big a thing, I'd just got on a boat, crossed the ocean, and then I was home. I remember thinking 'Hmmm, I like this feeling.' That's when I decided I wanted to do something else that was big and impressive."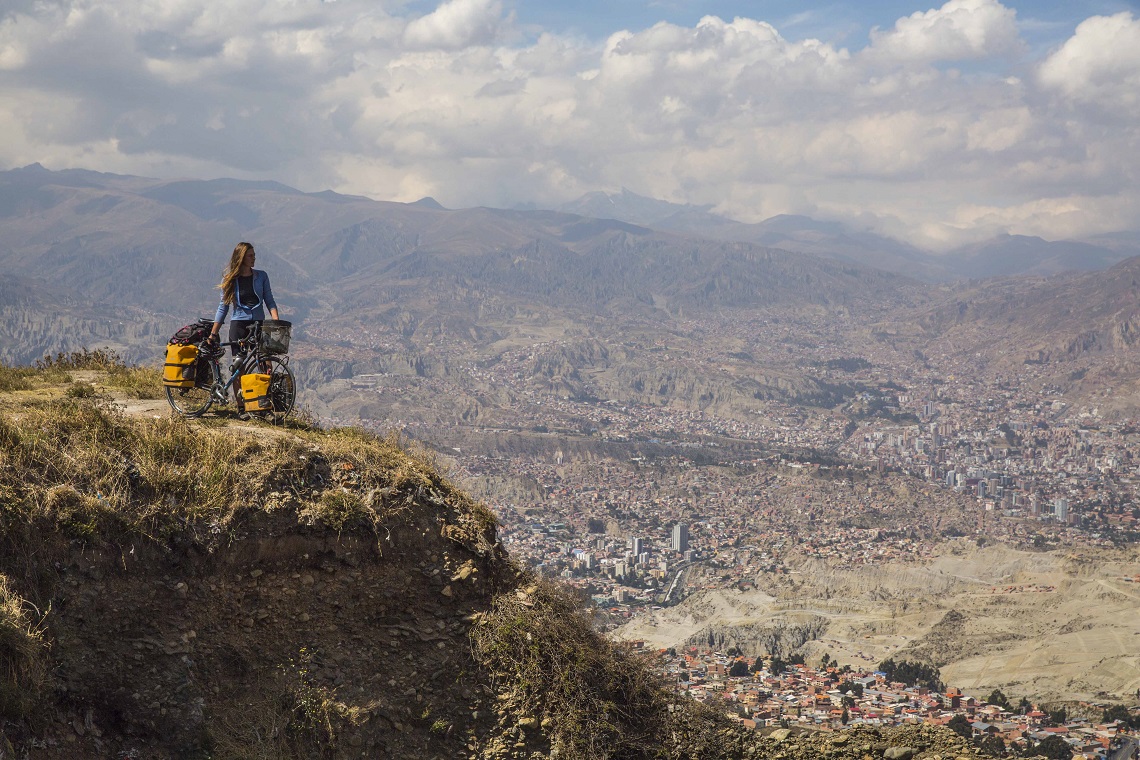 The 'something else' turned out to be not only big and impressive but a feat that Sir Ranulph Finnes determined as a 'risky undertaking' — a staggering 4,350-mile journey across South America by bike from Ecuador to Buenos Aires without any money. "People like to embellish or make out things are risky and they're not really. It's just more fun when they say things like that!" laughs Laura.
"I liked the idea of using human-powered eco-friendly transport, because that's when you find out what you're capable of," she explains, though admittedly, Laura's not a keen cyclist. "I actually hate cycling, but it's literally quicker than walking!"
While researching her trip, Laura came across Operation South America (OSA), a Christian charity that helps children— particularly young girls — out of poverty and abuse and helps support them in their education. The difficult living conditions faced by so many people in South America inspired Laura to make the journey without any money and use her ride as an opportunity to raise funds and awareness for OSA.
"They do amazing work – one of the girls [from the programme] has just become a lawyer out there — but they're very small and can only look after 20 or so young girls at a time," she explains. "They focus on [helping] girls because they have a much harder time. A lot of the women out there grow up to be cleaners, get raped by their employer, and when they get pregnant, they're fired. Then when they've had the baby they need to work, so they become a cleaner again and the cycle continues."
THE BARE MINIMUM
In the spirit of her 'just do it' attitude, Laura did as little preparation as possible for the 2016 ride. "I made a very conscious decision in the UK: did I want to spend my final weeks here sat on a bike or did I want to use that time to watch TV, eat cake, and sit on a sofa? I enjoyed every last bite of cake up until the moment I left," she smiles. "I didn't regret that decision at all."
"There was an adjustment period of about a week when I was there thinking 'oh my god, this is so difficult, why am I doing this!?' and then you become acclimatised and sitting on the bike all day just becomes your routine. It's actually so much easier cycling 4,000 miles than it is four in a way."
The cake, as it turns out, was a good call as Laura took only the bare essentials for her trip, including a single bag of rice. "It was literally a case of going into restaurants and asking for leftovers," she says, "or going into shops and asking for an egg. Sometimes people took pity on us and would give us something." Fortune, or something like it, was on her side, however. "Thankfully, I found a box by the side of the road that had 54 cans of tuna in it — to be fair, I think it was cat food — but that was our protein for the whole way. If we wanted coffee or sugar or something more luxurious, we'd trade some of the 'tuna' for those items.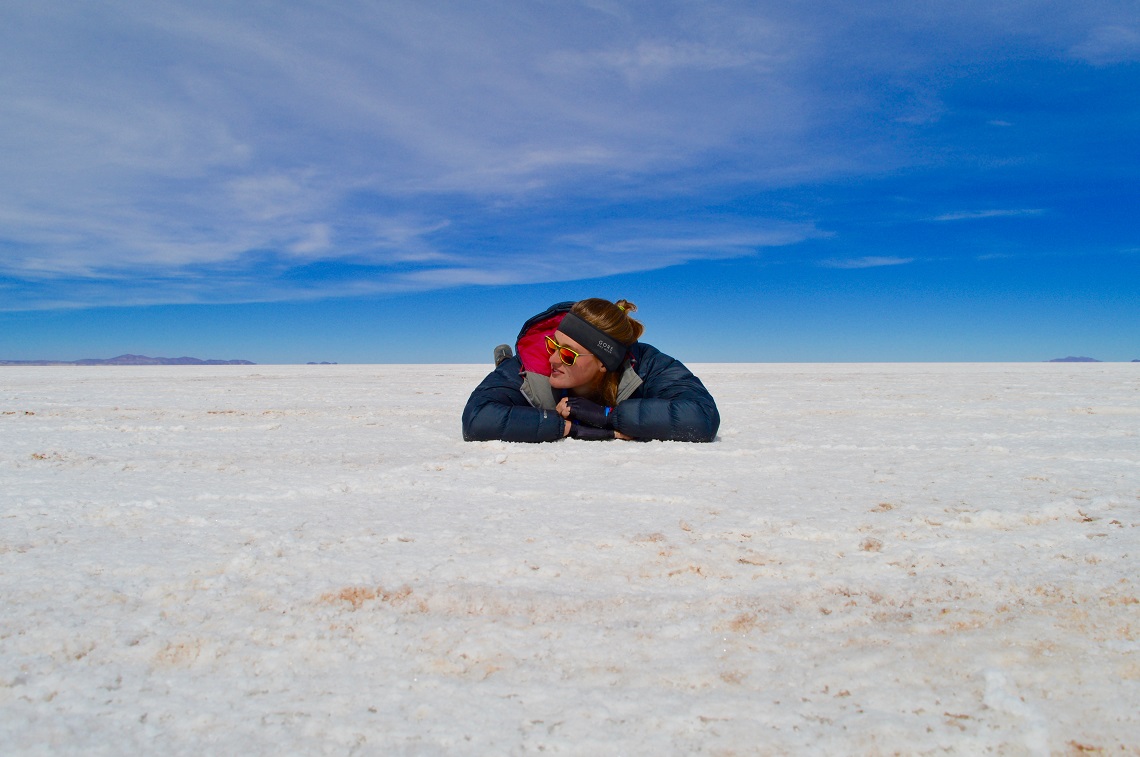 We worked for food, we searched through piles of half-rotten oranges, I ate crisps that tasted like plastic, and guava that had maggots in — and everyone who came with me got ill except me!"
The six-month journey took Laura from Manta on South America's west coast through Peru, Bolivia, and Paraguay, to Buenos Aires on the east coast. She was joined at various intervals by friends and family, who cycled with her, including her sisters and explorer husband, Ed Stafford, but some sections she had to ride solo. "There were two weeks when I cycled alone, and I really wouldn't suggest that," she admits. "I always try to do things in a team and that journey taught me that we're much safer together. It's much more enjoyable when you've got someone with you to laugh and joke with, and I've vowed to always do journeys with other people."
It's hardly surprising, then, that for her next big adventure, Laura was keen to get her dream team onboard in the form of fellow adventurers Pip Stewart and Ness Knight. "I called up Pip and was like 'do you want to do this trip down a river, there will be loads of really cool animals and you'll just float down on this kayak' and she was like 'yeah! That sounds fun!' then she called me back an hour later and was like 'I've just googled it and that was not an honest sell!' but by then she'd already said yes and it was too late."
The river Laura planned to explore was the Essequibo — the largest in Guyana — running from the Acarai Mountains near the Brazilian border to the Atlantic Ocean through 600 miles of deep, impenetrable rainforest. "Ed gave me the idea for the Essequibo expedition when we were chatting in the kitchen one day," she reveals. "He was like, 'did you know that the length of the Essequibo has never been paddled before and the jungle looks like a Disney jungle with monkeys and animals?' and then I had this vision in my head of me being Pocahontas, paddling through the rainforest, and I was like, 'sold!"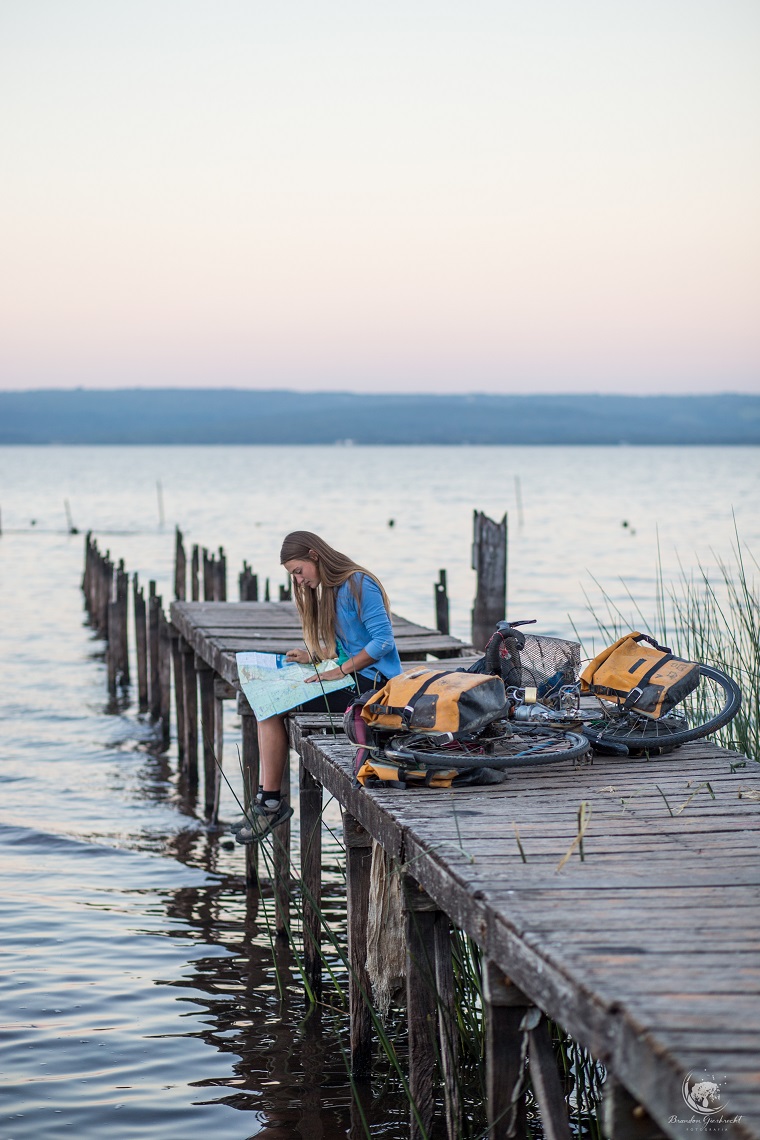 Laura and her all-female team set out to find the source of the Essequibo in February 2018. Starting out in the Wai-wai territory, they travelled south up the river in their kayaks before making the decision to get out and follow the river on foot though the jungle.
The team camped in hammocks, to avoid snakes and other creatures on the jungle floor, and fished for their dinner each night in the river. Guyana boasts one of the highest levels of biodiversity in the world and the women were lucky enough to encounter giant river otters, capybaras, tapirs, giant anteaters and various species of monkey, as well as the less friendly fauna.
"There was a really feisty caiman at one point that kind of came at us while we were by the water, and we heard jaguar calling every night," she says, "but you just get used to it. Unless they're hungry, they're not going to attack you if you're in a big group. You must never go anywhere alone in the jungle, though. Even if you're just going to the loo, you take someone with you— and a big machete. But honestly, I find animals way less dangerous than people; with animals, if you follow the right protocol, you'll be fine, but people are so unpredictable."
DISCOVERING THE SOURCE
The team planned their expedition to fall during Guyana's dry season so that the river would be calmer and easier to navigate. "We weren't all experienced kayakers," Laura explains, "it meant the rapids wouldn't be as big, but it also meant that the source was effectively dry. We followed the main body of water until it dried up and then followed the riverbed up onto this big giant hole. There was no other evidence of water, so we concluded that had to be the only source, and I firmly believe that it was."
It took the group three weeks to find the source, which Laura admits was a bit of a 'weird anticlimax' compared to the journey itself, and just three days to get back, securing them a World Record as the first people to navigate the Essequibo in its entirety. "Once we'd cut the path it was just a case of hiking back through the jungle," she breezes. (One of her funniest and most endearing traits is the unassuming way she recounts her remarkable feats.) "We paddled back through the night to get there and arrived at about 2am. It was a long day paddling, but we got out some club tunes and powered through."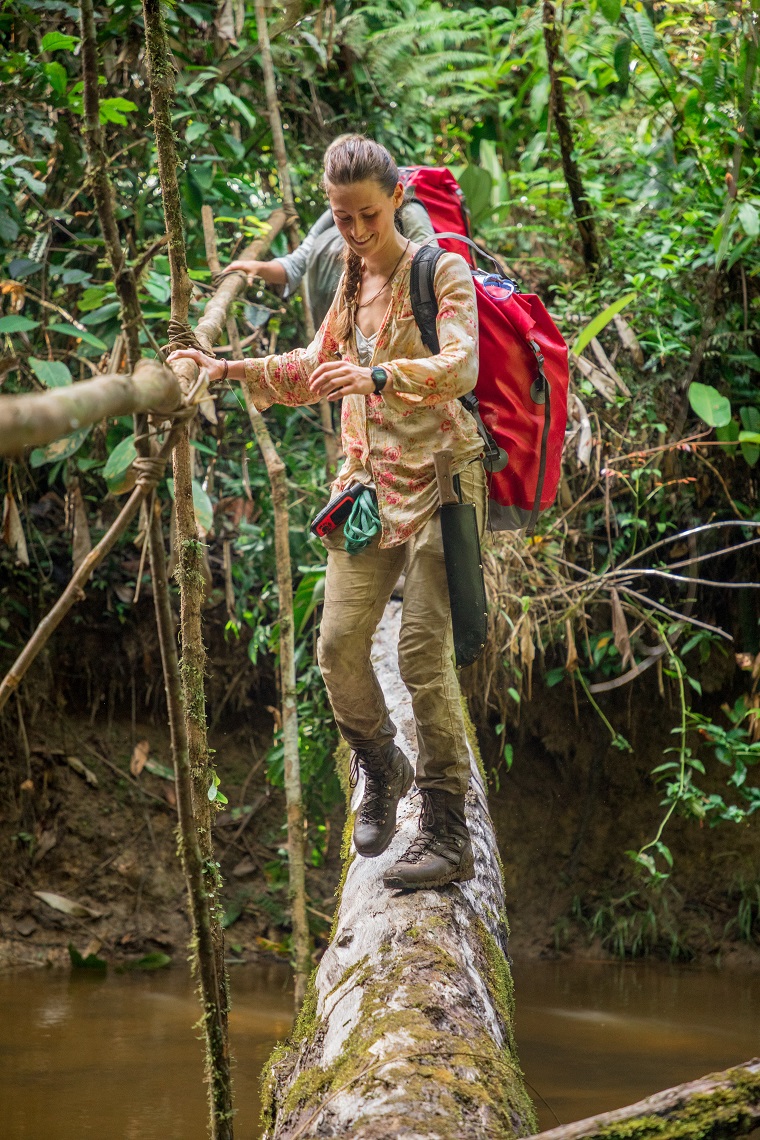 Perhaps most remarkable of all, though, is that Laura fulfilled her Essequibo goal just eight months after giving birth to her first child, Ranulph. "When I got pregnant with Ran, I was really worried about losing my identity," she confesses. "Looking back, I struggled more than I'd like to admit. I was excited to be a mum, but I was so scared of losing who I'd become that I felt like I had to do the Essequibo to retain that."
"Thankfully, I've got a progressive husband. Ed is an incredible father. I had no worries about leaving Ran with him for a few weeks. It was kind of two fingers up to the stereotypical way of parenting," she says.
"Gender shouldn't define whether you get to go back to work or go off on an adventure. I want my children to admire their mother and their father. I want them to be proud of us for our own individual reasons."
In August this year, Laura and Ed were blessed with two new additions to the family, twin girls Mary ('Molly') and Camilla ('Milly'), so what does the future of adventuring look like now? "Ed came out to visit me in the jungle and he brought Ran with him," says Laura. "We travelled quite a lot with just Ran. He did a road trip around Europe at eight weeks old, but with the twins, it's a whole different kettle of fish! Perhaps when they're a bit older we can get to do more.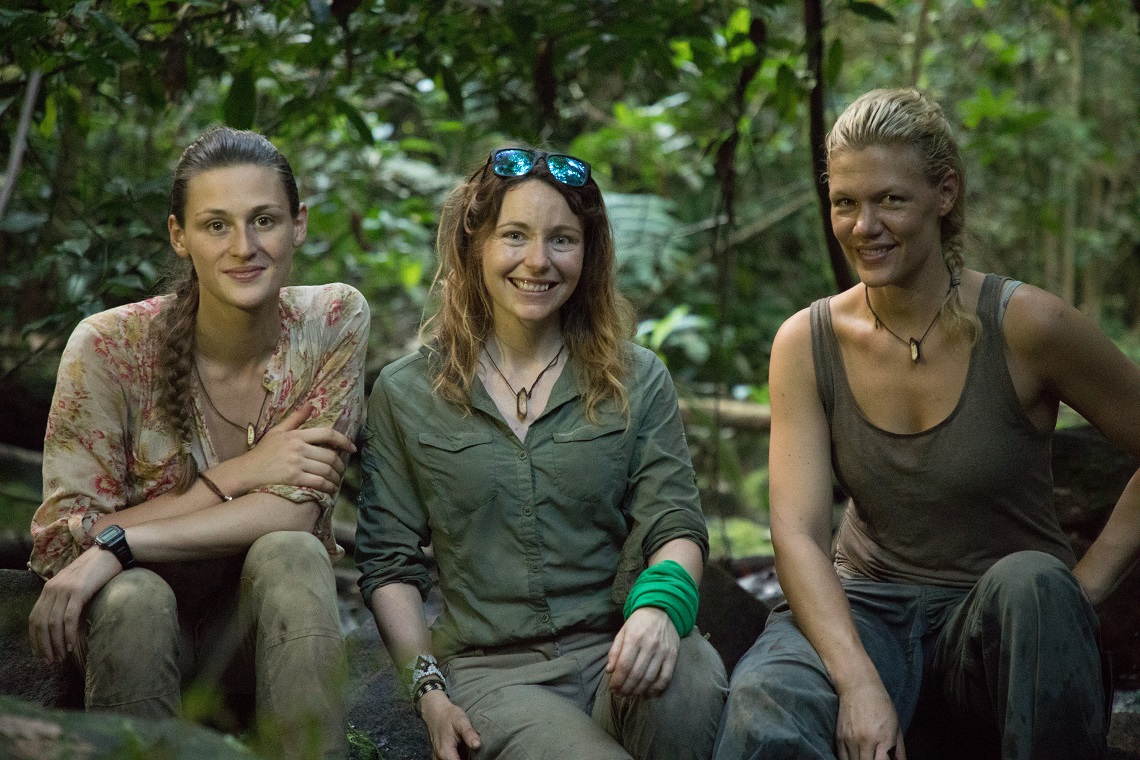 There are quite a few things left on my bucket list and expeditions I'd still like to do — I'd love to see the Northern Lights. I do have a lovely picture in my head of all five of us rowing across the Atlantic one day, though."
For now, Laura's taking time with her family and reflecting on what the last 10 years of adventure have given her. "When I was living in Mexico, there was a tramp who lived on our street. Every time I walked past him, he'd smile and wave, and I'd smile and wave back. He just always looked so happy. That was when I realised happiness is a state of mind, not where you are," she smiles. "I love expeditions because they keep you really humble. Having to spend an hour making a fire and boiling water just to have a cup of tea means I've never lost appreciation for a kettle — that, and the people who you meet along the way."
And what about that anxious teenager she was so determined to leave behind in England a decade ago?
"We are built to survive," Laura insists. "We are built to find a way to overcome challenging situations, and as your confidence grows, you've got a duty to yourself to keep pushing it, whether that's in a crowd, or speaking publicly, or travelling in another country. If you take little steps just outside your comfort zone, you'll find that with each step, you're more capable. You can survive anything; you'll always find a way."