Meet the extraordinary ALEXANDRA DAVID-NÉEL, a French-Belgian OPERA SINGER who travelled extensively throughout Asia, lived in a CAVE, became a BUDDHIST lama, and SNEAKED her way into TIBET
WHO WAS SHE?
Alexandra David-Néel was a French-Belgian adventurer who travelled extensively throughout Asia during the early part of the last century. Her extraordinary journeying took her into the secret world of Tibet.
EARLIER LIFE
Alexandra was born in Paris in 1868. Her father was French and her mother was from Belgium. From a very young age she possessed an adventurous spirit, which didn't entirely fit into an upbringing that was both very strict and uneventful. As she grew, so too did her passion and appetite for adventure.
She made her first bid for freedom as a teenager when she managed to escape on a train to Switzerland and Italy before her mother caught up with her. Then, in 1886, at just 18 years of age, Alexandra tied a few belongings to her bicycle and set off on another lone journey. She cycled all the way from her then home in Belgium to Spain before returning via the French Riviera and back through the Alps. Such a cycling trip was a daring act during the late 1800s and was deemed scandalous for such a young woman. She also managed to spend time in London where she studied English along with Asian religions.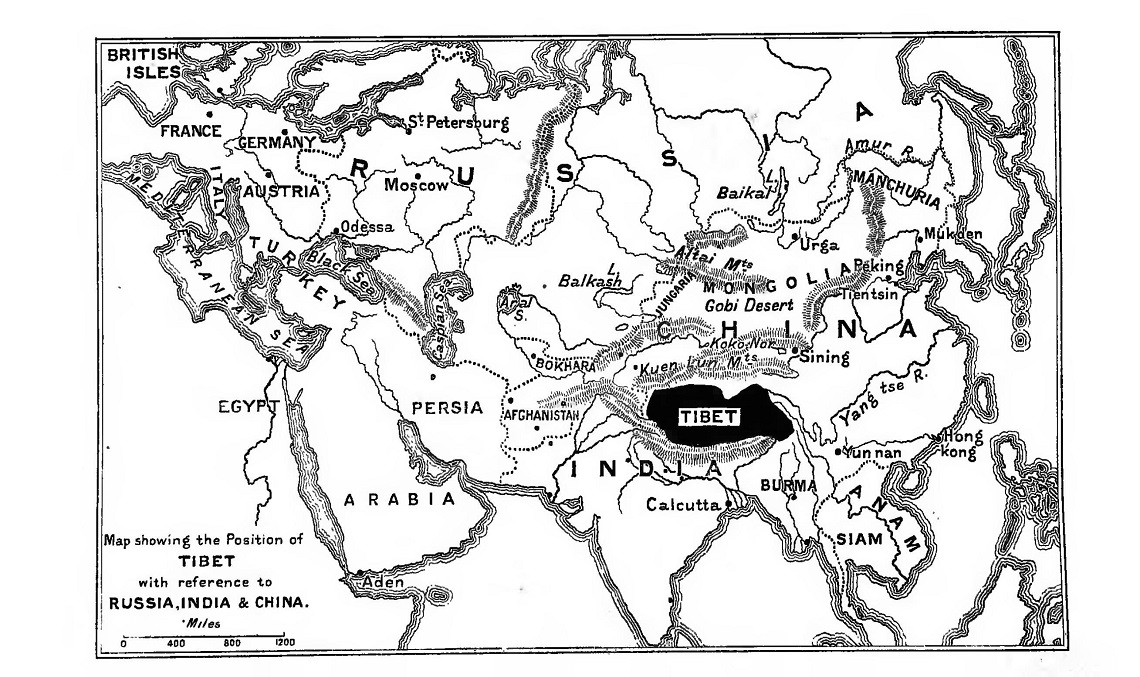 So began Alexandra's developing fascination with Eastern culture. In 1889 she moved to Paris where she studied Asian religions and became a Buddhist. A year later, she visited India and Ceylon until she ran out of inheritance money.
Between 1895-1904, Alexandra immersed herself in the world of opera and became a professional singer. She performed in a number of French colonies, co-wrote an opera in Paris, and appeared in both Athens and Tunis. During her stay in Tunisia, she met Philippe Néel whom she married in 1904.
A JOURNEY TO TIBET
In contrast to her new position as a 'respectable' married woman, Alexandra found it difficult to shake her obsession with Asia. So, in 1911, she journeyed back to India in order to continue her Eastern studies, leaving her husband behind. She met with the Dalai Lama before travelling to the Himalayan kingdom of Sikkim. There she studied aspects of Buddhism with the country's crown prince. After that, she lived in a cave for more than a year in order to achieve Buddhist enlightenment. The cave was situated around 4,000m up a mountain in northern Sikkim. She lived alone and was only visited by an aid who brought her one meal each day. That person was a 15-year-old Sikkimese monk called Aphur Yongden, whom she later adopted as her son. Alexandra was eventually ordained as a Tibetan Buddhist lama.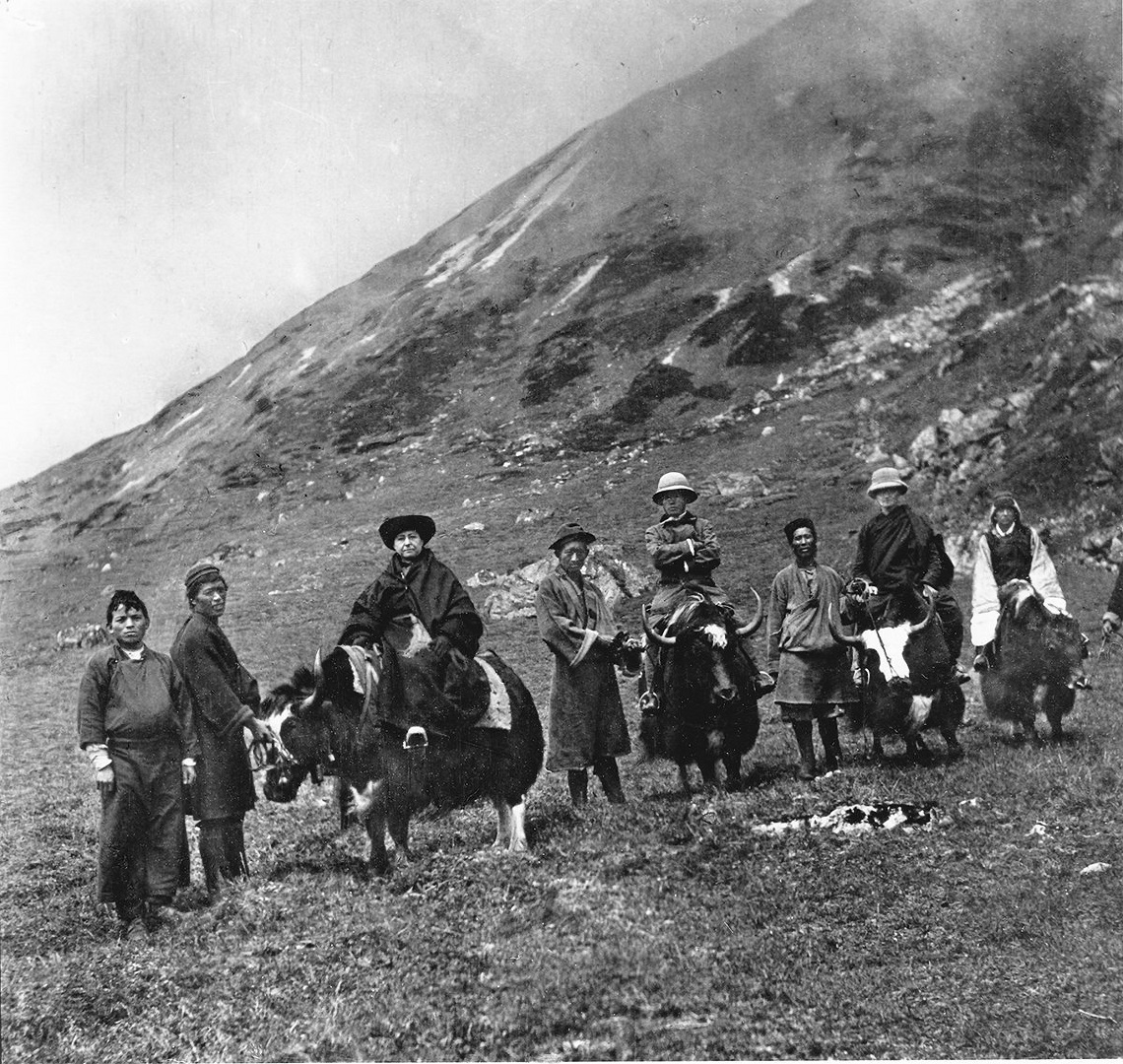 At the end of her time inside the cave, she decided to visit Tibet even though it was closed to outsiders. So, in 1916, she and Aphur illegally began a brief trek into the country. On her return to Sikkim, the colonial British authorities were so incensed with Alexandra having ignored the ban of entering Tibet, that both she and Aphur, were deported.
Unable to return to Europe because of the First World War, they chose to travel to Japan and Korea. From there they made their way through China across a land collapsing into civil war. It was a dangerous journey of some 2,000 miles.
The pair witnessed murders, battles, and were often confronted by warlords. Eventually, they reached Mongolia and made their way through the Gobi Desert. Both became seriously ill and were suffering from malnutrition. Eventually, they reached the Kumbum Monastery in eastern Tibet. There, Alexandra and Aphur spent many months at the Buddhist sanctuary translating religious scripts.
A DEEPER CALLING
Alexandra thought more and more about visiting Lhasa, the holiest of all Buddhist cities. It required venturing deep into Tibet and, if successful, would result in her becoming the first Western woman to visit this forbidden city. Both she and Aphur believed their journey might be feasible if the pair travelled as a Buddhist lama and his ageing mother. As a disguise, Alexandra blackened her hair with Chinese ink and added a yak's tail in order to lengthen it. Her face and hands she darkened each day by rubbing in soot from the bottom of their cooking pot.
Carrying only the bare minimum of luggage they began their journey. They headed westwards towards Llasa through the Kha Karpo Mountains. Alexandra wrote: 'How happy I was to be there, en route for these unexplored heights, alone in the great silence…'
The path they walked was continually patrolled by soldiers on horseback who were on the lookout for undesirables. The pair preferred to walk at night, in an attempt to avoid contact with people.
By day they slept in out-of-the-way locations after pitching their small tent or sheltering inside caves. There were occasions, however, when encounters with others were unavoidable, and travelling as pilgrims, they would have to ask local inhabitants for directions to be able to continue with their journey.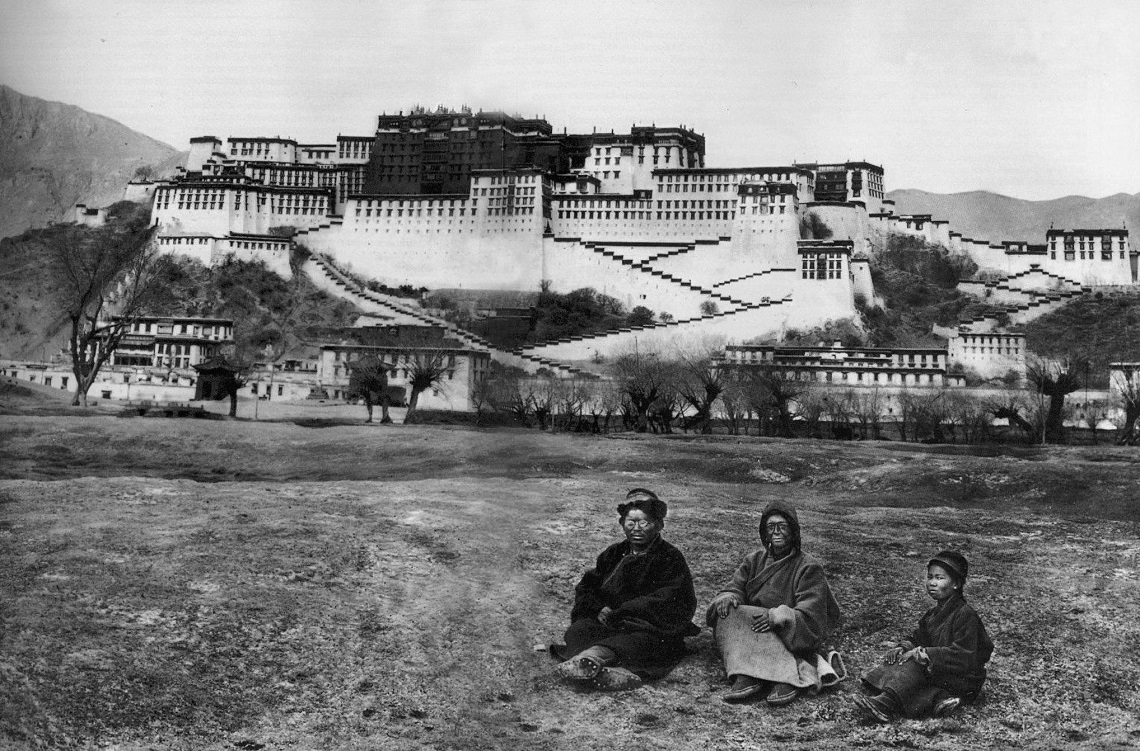 One of the most dangerous parts of this Himalayan trek was crossing mountain rivers. On one such occasion, the pair had to get across a fast-flowing torrent within a deep gorge. Alexandra found herself in a basket being hauled precariously across a deep chasm when suddenly the leather cable used to pull her across snapped and she slid back into the centre of the sagging ropeway. She was eventually rescued by a workman who crawled upside down to repair the cableway.
On other occasions it was the deep snow, high-altitude passes, and indistinct paths that challenged the pair. One particularly treacherous and snow-filled mountain pass took them 24 hours to ascend the 6,000m without any food or suitable place to rest. On another day, an avalanche almost buried their tent while they slept on, totally exhausted inside. Then, after falling into a deep snow hole, Aphur seriously sprained his ankle and had to rest up in a cave. They were so hungry the pair were forced to boil their yakhide boot leather to eat.
After many trying days, they were at last on easier terrain walking along valleys. Unfortunately, such places were often frequented by thieves preying on pilgrims. One such group confronted them, and the pair were forced to brandish the pistols they carried beneath their garments.
Finally, after four months of exhausting travel, they reached Lhasa. There they stayed for two months taking sanctuary in a number of monasteries. Eventually, the authorities learnt of their presence within the city. Luckily, by this time, they had already left Lhasa. Alexandra decided it was time to go back to Europe. What was initially planned to be a short trip lasting just a few months, had turned out to be an epic 14-year expedition!
LATER LIFE
By the time she returned to France in 1925 Alexandra had become a national celebrity after newspaper and magazine accounts of her travels had been published. She, along with Aphur, settled in the town of Dignes-les-Bains in the southwest of France. Over the following years she wrote several books about her journeys through India, China, and Tibet.
Alexandra and her husband Philippe decided to part company. But her passion for the East burned brighter still. In 1937, aged 69, Alexandra and Aphur returned to China. The pair arrived at a time of yet more unrest, this time in the middle of the Chinese/Japanese War! It took them 18 months to make their way across a country in turmoil amidst great violence, famine and epidemics.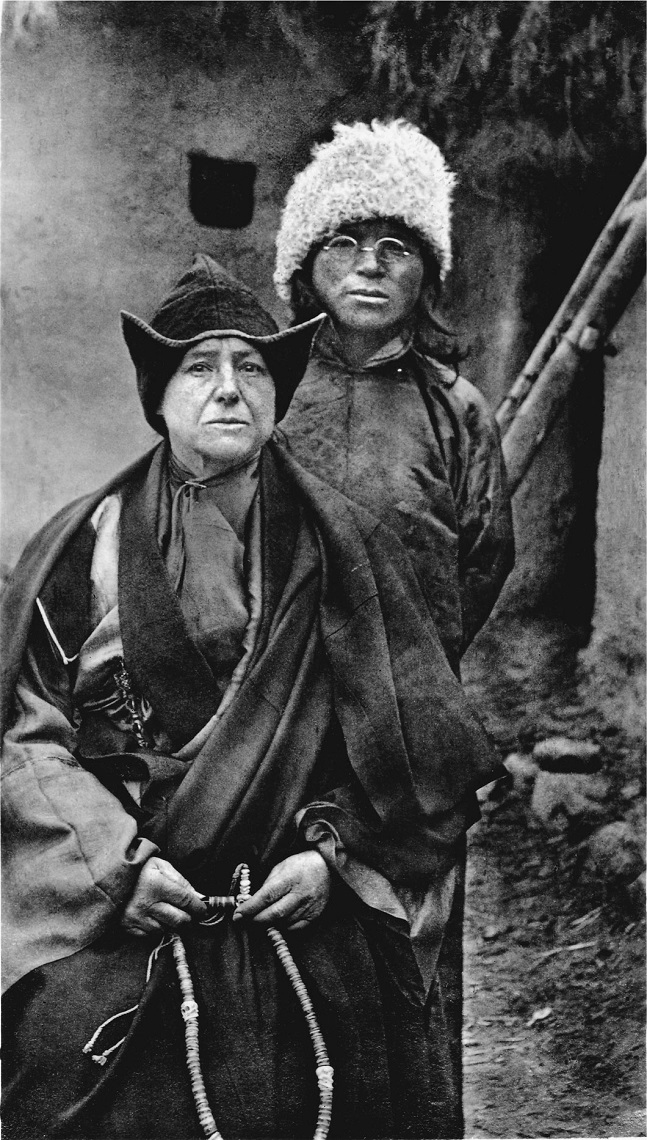 In 1938, they returned to Tibet to the town of Tachienlu where they stayed for the next five years. They eventually returned to France in 1946. They settled back into their French home where Alexandra, now 78, continued writing; in total, she wrote over 30 books during her lifetime. Unfortunately, in 1955, Aphur died. At the age of 100, Alexandra applied for a new passport with a view of returning to Tibet.
However, a few months later in 1969, she too passed away.
Alexandra David-Néel's life has been honoured in both France and Belgium. Her feats have been celebrated through books, plays, documentaries and films, and most fitting of all perhaps, there has even been an opera written about her life. Alexandra surely has to be one of the most extraordinary adventurers of recent history.
---
WHO'S WRITING?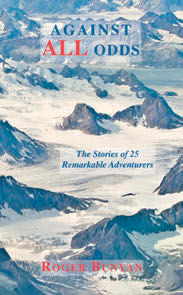 Roger Bunyan has been contributing to Adventure Travel magazine for many years. Always fascinating, insightful, and entertaining, it was only natural that the stories of these adventurers were compiled into a book.
Against All Odds: The Stories of 25 Remarkable Adventurers is Roger's first book and in it he takes a more in-depth look at the adventurers he writes about in each issue of this mag.
The amount of time, effort, and research that he has put in is astounding, and it makes for captivating reading. To get your copy, head on over to www.hayloft.eu.