Want


PYRANHA FUSION II KAYAK
There's nothing quite like the freedom of being on water. River, lake or sea, it has the unique ability to both sooth and excite the senses. Whether you're a laidback paddler or a whitewater rider, few things in life are as therapeutic as messing about on the river.
Just one look at this Pyranha Fusion II kayak from Venture Kayaks has got us dreaming of doing just that. With more reason than ever to leave the maddening crowds behind, we want to be drifting down the Caledonian Canal, soaking up the Highland scenery and looking out for Nessie. And when we're done lazing, we might just head on over to the Tay and take on some rapids.
The Pyranha Fusion II is the ideal boat for doing both. Its body, underside, and retractable skeg have been carefully crafted so it has just the right amount of contact with the water to make it fast on the flat and manoeuvrable on the river.
(A skeg is a retractable blade that drops out of a slot in the hull of the kayak near the back. Its purpose is to prevent the kayak from 'weathercocking', turning into the wind)
The adjustable seat and roomy cockpit mean you have complete control and extra comfort, and the storage hatch is perfect for a small tent or a big picnic.
If you're thinking of getting into kayaking or just looking for ways to expand your adventure horizons, the Pyranha Fusion II offers the kind of limitless promise we just can't resist. See you on the water.
From £795, www.venturekayaks.com
Need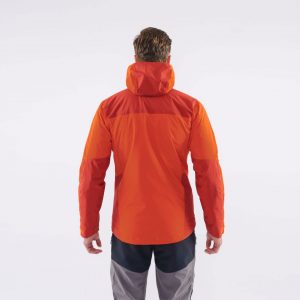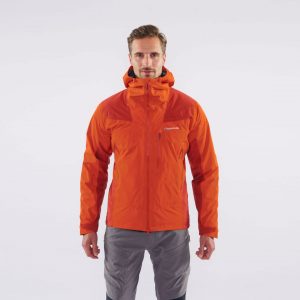 MONTANE ALPINE RESOLVE JACKET
As the days grow shorter, colder, and wetter, it's time to dig out the waterproofs, batten down the gear hatches, and keep pursuing those wide-open spaces. In fact, in our minds, challenging weather just makes things more interesting. The secret to enjoying time out there in the elements is having a jacket that's got your back, and that's why we've taken a shine to the new Alpine Resolve Jacket from Montane.
First off, let's not mess about this is a handsome jacket. But looks will only get you so far when the weather turns in the hills, so it's just as well that it also boasts all the technical features you'd expect to find in a high-performance waterproof jacket. A combination of 40 Denier and 80 Denier GORE-TEX Pro fabrics ensure maximum protection, comfort and durability, and the 100% recycled nylon face is a welcome eco-friendly touch, too. "This is my go-to shell jacket for when winter arrives in force," says British mountaineer Jon Gupta. "Uncompromising, unphased, and unparalleled in performance."
Features include fully taped seams, an adjustable roll-away hood (compatible with a helmet), AQUAGUARD zips, underarm vents, external pockets (of which there are three, plus one internal), and articulated arms allowing for an unrestricted range of movement. If you're hiking, climbing, mountaineering, or just taking the dog out, this jacket will savour the fun factor no matter how inhospitable the weather.
Shown here in firefly orange, other colours are also available
£360, www.montane.com