Trailblazers
J Norman Collie: A man of science and nature
The FASCINATING life story of J NORMAN COLLIE has largely been lost in the annals of time. A scientist, MOUNTAINEER, and folklore fanatic, ROGER BUNYAN uncovers the facts about this UNCONVENTIONAL British pioneer
WHO WAS HE?
Professor John Norman Collie was a mountaineer, an explorer, and one of the country's leading scientists. Around the turn of the last century he made many first ascents of mountains throughout the world.
EARLIER LIFE
John Norman Collie was born in 1859 in Alderley Edge, Cheshire. After studying chemistry, he became a schoolteacher and then worked at a university. He used to take regular fishing trips to Scotland but, in 1886, Norman found himself wandering around the Cuillin Hills on the Isle of Skye. So began his great love for the mountains and by 1888, Norman had climbed all the peaks on the island. During his many visits to Skye he met John MacKenzie, the country's first professional mountain guide. Together they made a great number of pioneering climbs and a great friendship evolved.
Norman then began visiting other upland areas of Britain, including the Lake District, where he made a number of first ascents of rock-climbing routes. Several first ascents were also made in Glen Coe and on Ben Nevis, where he made the first winter ascents of both Castle Ridge and Tower Ridge.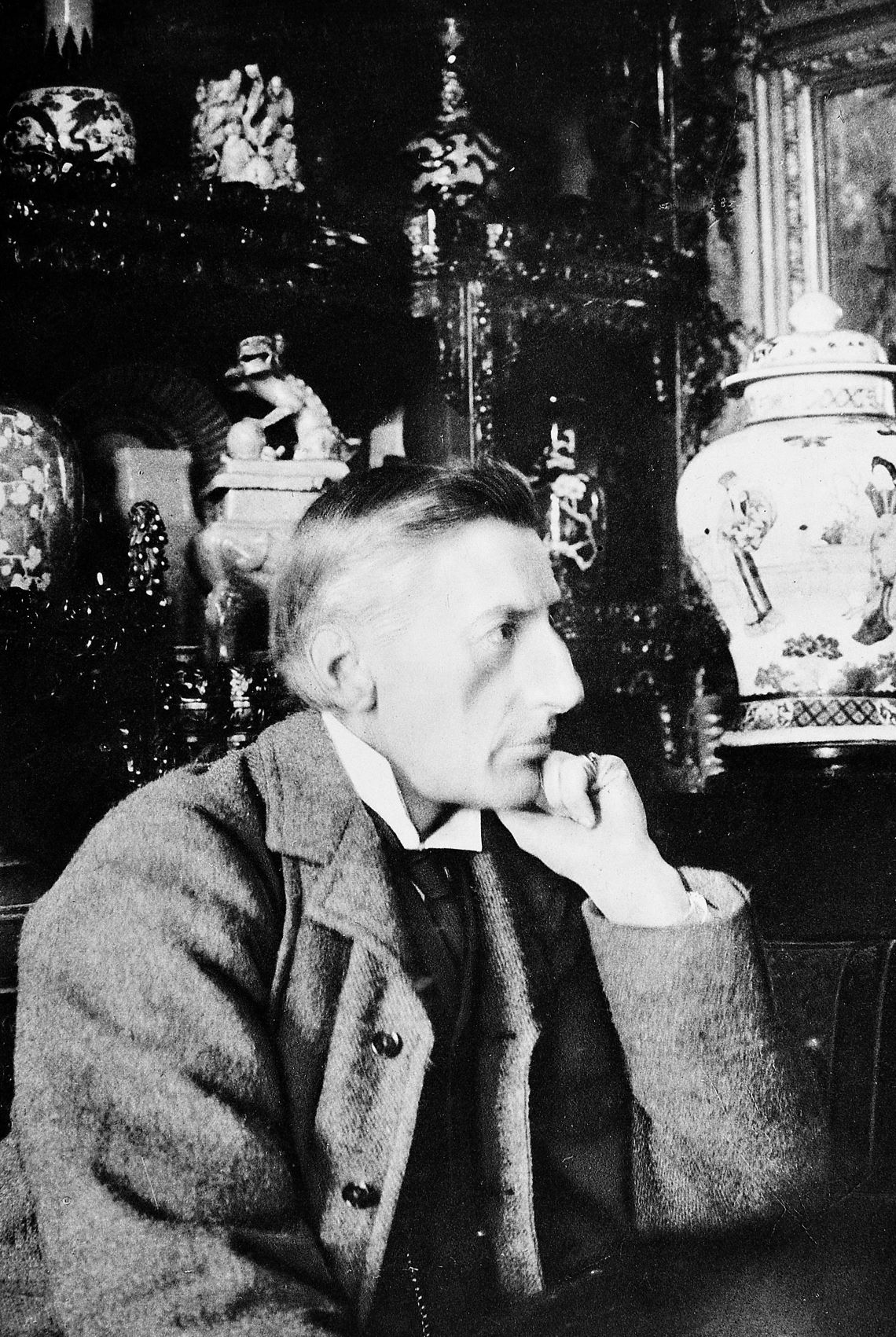 Photo: UCL Chemistry Collection
TO HIGHER MOUNTAINS
Between 1892 and 1894, Norman visited the Alps and climbed with others who were mountaineering without using guides. Norman was one of the first alpinists to make his reputation without any assistance from a guide. He climbed a number of new routes unassisted including a traverse of the Aiguille de Grépon along with new climbs on the Dent du Requin and the Aiguille du Plan.
In 1895, Norman and Alfred Mummery went to the Himalayas to climb the 8,126m-high Nanga Parbat (the ninth highest mountain in the world). This was the first time in history that an 8,000m peak had ever been attempted. Norman wrote, '…it was the satisfaction of going where others have feared to tread…the delight of seeing mighty glaciers and superb snow-clad peaks never gazed upon before…'.
They began to venture ever higher and decided to climb nearby Diamirai Peak. At a height of 5,570m they were not sure what the climbing would be like. Norman, along with three others, managed to successfully ascend this previously unclimbed peak before turning their attention to Nanga Parbat. A few attempts were made on Nanga Parbat though they were unsuccessful due to poor weather conditions, challenging climbing, and the effects of altitude. On their final attempt, Mummery and two others failed to return – Norman had been ill so he had remained behind. After an extensive search, it was concluded the party had been swept away by an avalanche.

THE CANADIAN ROCKIES
In 1897, Norman went to the Canadian Rockies which was, at the time, a vast and mostly unexplored mountainous expanse. He was immediately impressed by the wildness and beauty of its untouched terrain: '…By far the greater number of the mountains and peaks…as far as the eye can see…are yet untrodden by human feet.'
A great deal of physical toil was required in hacking a trail through heavily wooded areas and thick underbrush, which was often rife with mosquitoes. Crossing flooded rivers was always problematic. Strong currents could sweep away horses, their riders, and provisions. Norman took part in a total of six expeditions to the Canadian Rockies between 1897-1911, recording 21 first ascents and naming at least 30 peaks.
This was adventuring in the extreme and was not without danger. Once, Norman's party was crossing a glacier when suddenly, one of their group fell headfirst into a deep crevasse. Norman was lowered by rope down the hole to rescue his friend, but after descending around 50m, he was still unable to reach the man who was wedged upside down between the ice. After a great deal of effort both climbers were eventually extracted unharmed.
LATER YEARS
Norman went to the Lofoten Islands in the far north of Norway during the summers of 1901,1903, and 1904. He was impressed by the rugged mountains rising abruptly out of the fjords with glacially sculptured features. Once again, most of these peaks were unclimbed. Exploring the islands was a huge challenge: journeying by boat was often problematic and, once ashore, the terrain could be exceedingly difficult. However, great days of discovery and numerous climbing successes were achieved.
Over the years Norman became one of the leading scientists in the country, eventually becoming a Professor of Organic Chemistry. Among his many scientific achievements were the development of the neon lamp and the use of x-ray photography in medicine. Norman also had a great number of additional talents; he became an authority and collector of fine art, wines, precious stones, and rare books. He also developed and printed his own photographs.
Despite his status as an eminent scientist, Norman was intrigued by the mysteries of Celtic folklore and the supernatural; he was convinced that the Loch Ness Monster existed and often spoke of his personal encounter with the 'Big Grey Man of Ben MacDhui' on Cairngorm in 1891. According to the story, Norman was alone and descending from the summit in mist and snow when he became aware of somebody – or something – walking behind him. Every three or four steps Norman took, the 'thing' behind him took just one. When Norman came to a halt, so too did the thing. He was so unsettled that he went back up to Ben MacDhui's summit – but the steps just kept following him. Terrified, Norman ran five miles downhill until he was safely off the mountain.
In 1929, Norman retired and spent the majority of his time on the Isle of Skye in the mountains he so loved. Norman died on the island in 1942 at the end of what was an extraordinary life. He is buried alongside life-long climbing partner, John MacKenzie, on the Isle of Skye beneath the Cuillin Mountains.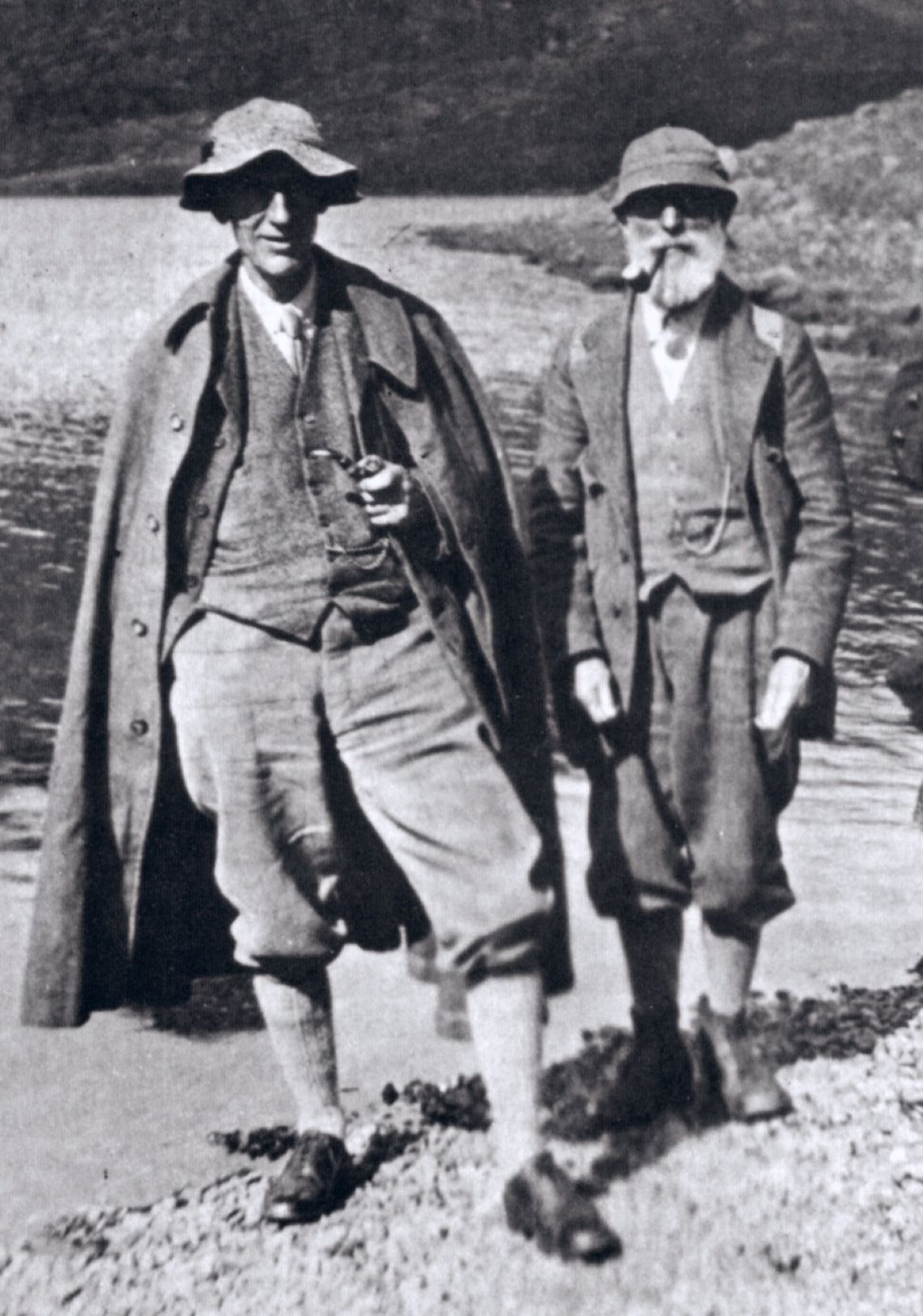 Photo: John Muir Trust
WHO'S WRITING?
Roger Bunyan has been contributing to Adventure Travel magazine for many years. Always fascinating, insightful, and entertaining, it was only natural that the stories of these adventurers were compiled into a book. Against All Odds: The Stories of 25 Remarkable Adventurers is Yoger's first book, and in it he takes a more in depth look at the adventurers he writes about in each issue of this mag. The amount of time, effort, and research that he has put in is astounding, and it makes for captivating reading. To get your copy, head on over to www.hayloft.eu.