The beautiful stretch of coastline that is Swansea Bay often enjoys wonderful weather thanks to it's sheltered, southern position, making it the ideal place to head on a spontaneous weekend adventure. Inland, you might find woodland dripping with autumn colour or enveloped in spring blooms, while the blustery coast brings balmy summer days and frost-laden mornings alike.
Whether you like to strike out on foot, by bike, or even brave the waves, there's activities in Swansea Bay to suit every taste, age and ability.To help you get an idea, we've got together with the guys at Visit Swansea Bay, to round up four of our favourite activities in the area.
Coasteering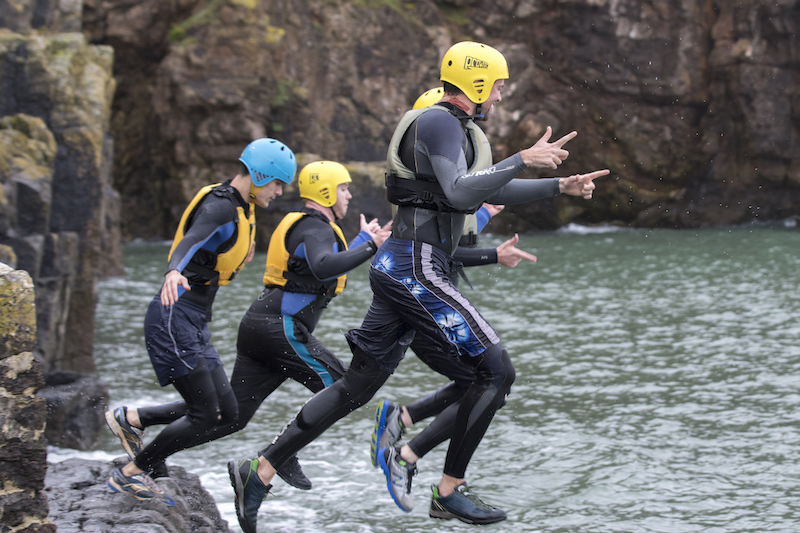 Despite popular belief, no matter the air temperature, sea temperatures can remain balmy well into October, making scrambling around the coast on a coasteering course an attractive idea from spring to late autumn. It's an exhilarating way to explore this rocky coastline, as you clamber over crags and take the plunge into the vibrant blue waters of the Bristol channel.
Head to the Gower peninsula and you'll find a variety of companies offering coasteering alongside a range of other watersports. They'll kit you out with a wetsuit, helmet and lifejacket and give you a full briefing on the dos and don'ts before you take to the water, so there's no need to worry if you've never done it before!
Stand-up Paddle Boarding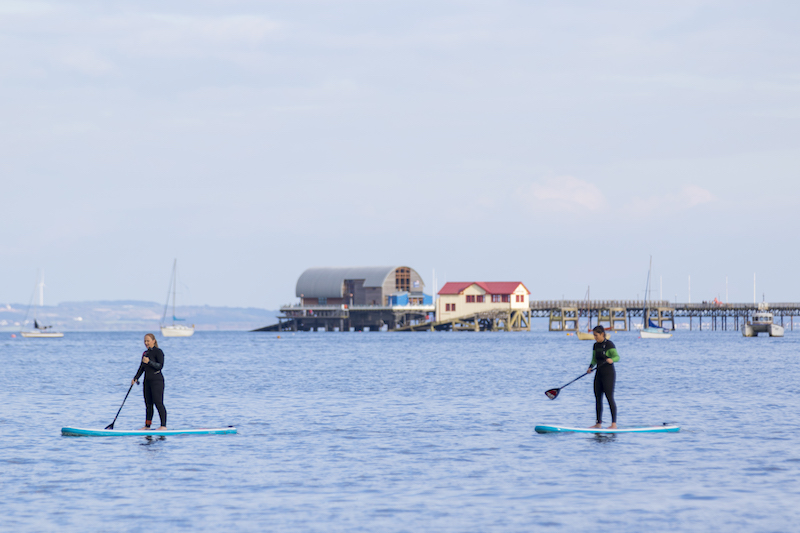 The adrenaline-junkies among us will still be donning their wetsuits and taking to the waves by surfboard, but for a more relaxing way to discover the coast, we love stand-up paddle boarding. Get to grips with your technique during the day and then for an even more unique experience you can try SUP'ing at night.
It's the perfect way to embrace dark evenings, as you head out just as the light fades from dusk to night. Specialist SUP boards are lit from the bottom, providing a peaceful glow as you glide through the eerie expanse of darkness. You can hire SUPs or join an SUP night experience with Stand Up Paddle Gower, who will also kit you out with all the necessary equipment and wetsuits.
Cycling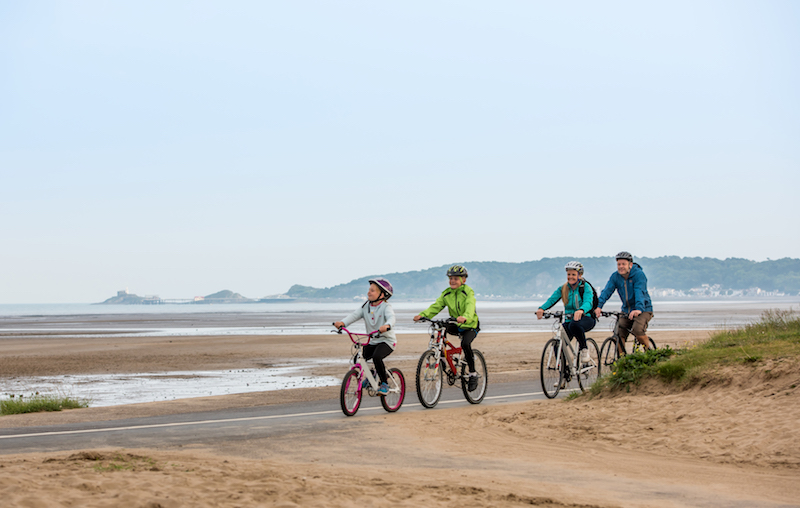 Swap two legs for two wheels and follow National Cycle Route Four along Swansea Bay and up into the wooded hills of Clyne Valley. Didn't have room to bring along your bike? No problem. There's a bike share scheme, so you can pick up your ride from six docking points along the way. The scheme is backed by Santander and is really simple to use. Simply download the app to unlock the bikes and off you go! They cost just £1 for 30 minutes use, up to a maximum of £10 per day.
Hiking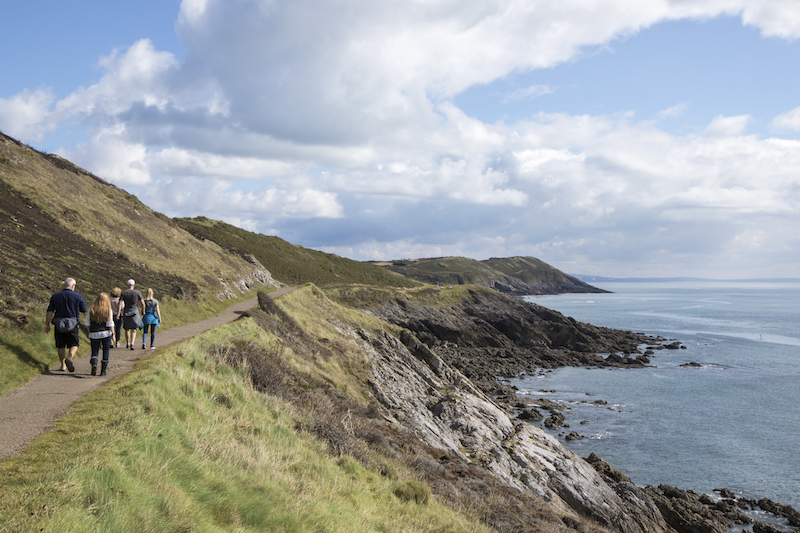 Of course, a list of our favourite activities in Swansea Bay could not be complete without a little hike or two, and we always have a soft spot for the Gower Coast Path, which winds around the bays and beaches, but also along windswept cliffs and secret coves. Click here to see our full guide on walking the Gower Coast Path.
Aside from this excellent trail, you'll also find a wealth of woodland walks and rural rambles. With nearly 400 miles of trails to explore in the area, you're sure to find a memorable route to suit you. Here's three of our favourites to get you started.
More awesome activities in Swansea Bay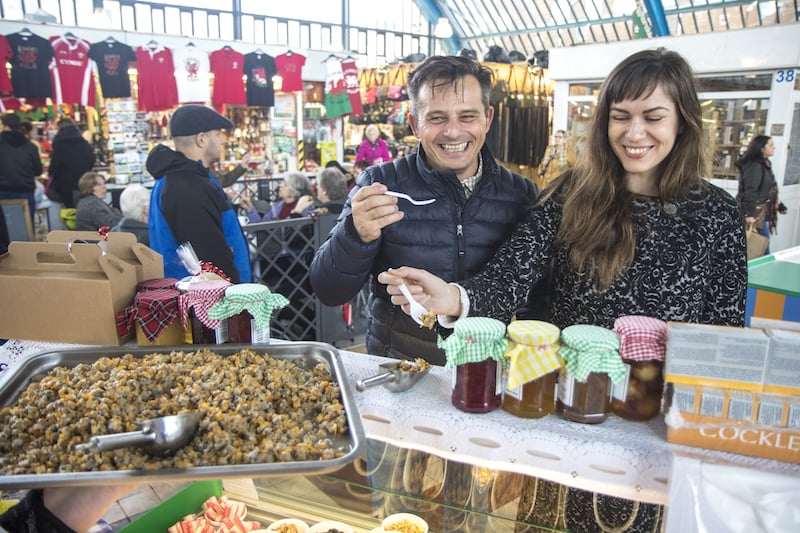 Not only is Swansea Bay a haven for adventure-lovers, there's plenty to do if the weather isn't playing ball. Don't miss the monthly Swansea Market, where you can try local delicacies such as laverbread, a purée made from a fine seaweed best enjoyed on hot buttered toast. An adventure for your taste buds! There's also a plethora of wonderful pubs, restaurants and cafés to discover, with an emphasis on local, home-cooked produce.
And whatever you do, there's a sensational view, beautiful beach or rolling countryside around every corner. For more information on sensational activities in Swansea Bay, plus some great options for places to stay, click here to visit the official tourism website.