It was a dazzling winter's day in the Brecon Beacons – the kind only too rare in this often misty, rain-lashed corner of Wales. When the sun does eventually show its face in these parts, hikers pounce on it with urgency, ditching all prior arrangements to don walking boots and hit the trail. I couldn't resist joining them.
A few atmospheric clouds lingered above the looking-glass waters of the Neuadd Reservoir, the trailhead for the big one: the Brecons horseshoe ridge walk. This stiff, up-and-down, five-hour trudge ticks off the four peaks of Corn Du, Pen y Fan, Cribyn and Fan y Big.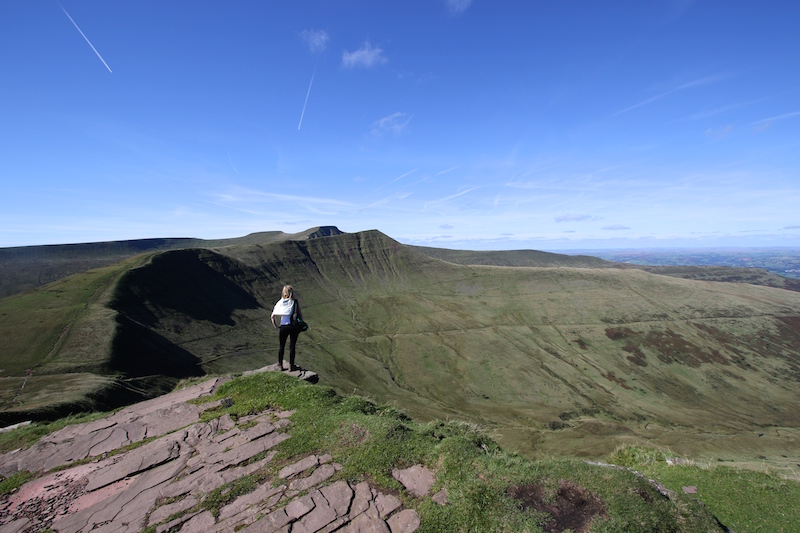 Topping out at 886m with Pen y Fan, the Brecons might not be the highest peaks in the UK, but that detracts nothing from their drama. Carved out during the last Ice Age, these bare, sheer-sided, heather-clad mountains bear the scars of glacial erosion and offer a taste of true wilderness for those prepared to surmount them. And should the day hike pique your interest in the area, the 95-mile Beacons Way also beckons.
The trail was immediately spectacular, with the peaks lined up one by one in front of me. The climax, of course, was Pen y Fan itself, marked by a Bronze Age cairn. From here, there were panoramic views reaching to the Cambrian Mountains, the Black Mountains, the Bristol Channel and all the way to Exmoor (where you'll find this epic walking path) in the far distance.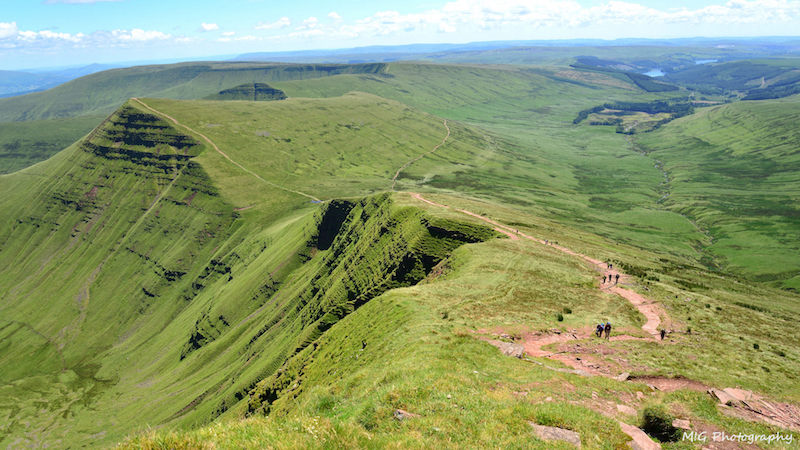 Photo: M!G Photography
If the descent seemed boggy and tough-going at times, it was surely a piece of cake for the SAS, who run these tracks with full gear. As I sidled down a mountain face on the descent, a lithe fell runner bounced past me like a deer, splashing mud in her wake. She seemed oblivious to the steep incline, as the last light crept over the summit of the Beacons and a crescent moon appeared in the sky.
Where to stay in the Brecon Beacons
At the foot of the Brecons, the quaint riverside village of Talybont-on-Usk makes a great base for hiking in the area. There are a couple of appealing places to stay, including the countrified Usk Inn, which has a decent restaurant to boot. Or if you prefer to camp, you can pitch a tent at Talybont Farm.
Getting to the Brecon Beacons
The walk starts from the Forestry Commission car park (grid ref. SO038169) near the Lower Neuadd Reservoir. The 9-mile (14.4km) hike takes around five hours to complete, but factor in more time for photos and break stops. Pick up a copy of the OL12 Explorer map, or check out the route description on the National Trust website.
Intro photo: Robert J Heath