James Forrest heads to the wild Ennerdale Valley in the Lake District to set about climbing Pillar and Steeple, two of the area's most iconic mountains… 
It doesn't have the popularity of Wasdale, Borrowdale or Langdale, but Ennerdale might just be my favourite Lake District valley. Rising abruptly out of the coastal plains of West Cumbria, Ennerdale is a remote, wild place with a unique character. It somehow feels more like Scotland, New Zealand or Scandinavia than north-west England – and, best of all, it is the ideal starting point to climb two of Lakeland's most iconic mountains.
Climbing Pillar and Steeple is something that should be on the bucket-list of every British hiker. Blessed with adrenaline-inducing routes, dramatic summits, sweeping ridges, and expansive views, this rocky duo is Ennerdale's adventure playground.
Alfred Wainwright, the much-loved guidebook writer was enthralled by climbing Pillar and Steeple, describing the latter as a thrilling spot where "one's feet are on the ground, but one's eyes see as from a cloud in the heavens". He was similarly complimentary about Pillar, labelling it a mountain "likely to fire up the imagination of youthful adventurers". As I drove towards Ennerdale, I couldn't wait to experience them for myself.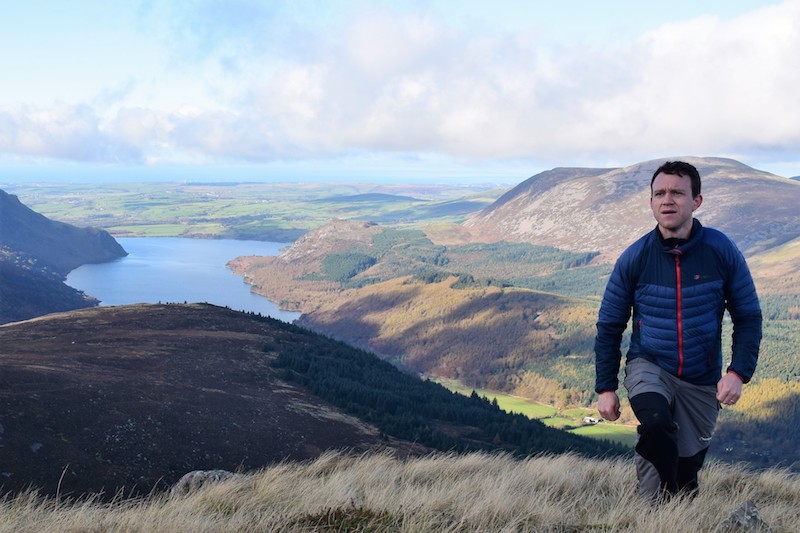 After a night at the rustic camping barn at Ennerdale YHA, I set off for Steeple. I crossed the River Liza, skirted nervously around a herd of cows and climbed through forest to the base of the Long Crag ridge. As I ascended slowly, the ridge sharpened and rose magnificently over a succession of rocky towers to climax at an exposed summit. Surrounded by precipitous drops and eye-watering panoramas, I stood proudly atop Steeple – and, as Wainwright predicted, felt like I'd discovered a little piece of heaven.
The following morning, I took the Black Sail Pass to the start of Pillar's High Level Route: an adventurous walk-come-scramble on a narrow trod over rocky, rugged terrain. I traversed scree slopes and boulder fields, climbed rocky grooves, tiptoed across the Shamrock Traverse – a tilted rake featuring a heart-in-mouth shuffle across a slab of rock – and eventually made it to Pillar Rock.
I knew a rocky ascent to the summit of Pillar lay ahead, but this was the moment of my trip. Pillar Rock is a striking, imposing tower of rock; a seemingly impenetrable column that juts out of Pillar's north face like a dark, craggy cathedral. It was one cathedral I was happy to spend my weekend worshipping at.
Having climbed all 446 mountains in England and Wales over six months, James Forrest is a prime source of weekend inspiration. In his fascinating new book, Mountain Man (£16.99), James tells his captivating story and reveals how every single one of us can add a little more adventure into our lives in our own country.
Climbing Pillar and Steeple: The route
If you're planning on climbing Pillar and Steeple yourself, here's an excellent route that takes in both peaks and begins in the village of Wasdale Head. You'll need a decent level of fitness as the initial climb is incredibly steep, however you'll soon be rewarded with exceptional views.